Back in 2012, New Zealander Frances Shoemack, who had just moved to Amsterdam and had previously worked in winemaking, came up with a revolutionary concept that would not only change the landscape of the fragrance industry, but how we all think about fragrance ourselves. Frances, armed with a simple goal of 'creating the world's best natural perfumes for both men and women,' put sustainability first and created Abel Odor. No chemicals, no synthetics and no smoke and mirrors. Just long-lasting natural scents that will evolve on your skin and work with your natural body chemistry to create a unique, personal scent. A scent that will constantly evolve throughout the day until it fades away.
We spoke to Abel Odor founder Frances to discover the secret to her success and how the brand is shaping the future of modern fragrance.
Growing up, who was your hero?
I come from a family of strong women - I have 4 sisters! So, I looked up to my mother - and father of course - and had my sisters and brother to compete with. Throw in a beautiful South Island of New Zealand as a backdrop and it was all the inspiration I needed.
What was your first job?
I think I was 14, and I was lucky if I banked $14 for several hours of back-breaking strawberry picking in a hot summer morning. One thing's for sure, though, strawberries taste 1000 times better direct from the plant.
So, what initially inspired the start of Abel Odor?
When I moved to Amsterdam, I started falling in love with the world of artisan perfume but annoyed I couldn't find a natural fragrance within that category. To buy a natural perfume you had to go to the organic supermarket and buy what was essential a badly packaged essential oil blend.
How did you translate that initial dream you had – an even the concept of your first fragrance – into a reality?
I knew that to create a natural perfume that would stand up alongside the world's best, in a climate where natural perfume was deemed inferior, we'd need to overachieve. First step was finding a master perfumer, then slowly building up all the other, arguably as important, aspects of the company. It was step by step, lots of early mistakes and a lot of reading and asking for coffee dates.
There is still a lot to learn along the way, though. Was it scary making the jump into the relatively unknown and starting your own business?
Of course. Perhaps the hardest part was doing it on the other side of the world to friends, family, and most of my potential business contacts. Or maybe that just meant less people reminding you of the risks...
Do you have any superstitions, beliefs or self-imposed rules that you live by when it comes to your work?
I have a bit of a mantra 'will it matter in 5 years?' It's just a simple way of putting things in perspective – and god knows you need perspective.
So, why natural fragrance? What does Abel offer that so many mainstream perfumeries don't?
We love that our customers buy our perfumes whether or not they know or give a shit about the fact that it's natural. That's key for us. But the truth is there are plenty of great independent fragrance houses with beautiful design, a cool story and product integrity. It's the natural that really sets us apart. Whether you want natural for health, environmental or ethical reasons, or whether you purely like the smell of naturals better - personally for me it's like comparing freshly squeezed orange juice and flavoured drink - then Abel is offering something that is pretty hard to find.
In the face of using pure natural ingredients, how do you monitor the sustainability and sourcing of the ingredients that you use?
We source from all around the world and so rely heavily on our fragrance supplier Symrise – luckily, they are experts in the field when it comes to sustainability and fragrance ingredients. We are also super proactive, aware and transparent. Very few brands know the origin of every single ingredient in their fragrances and share it with customers, but we do.
What has been the biggest breakthrough so far in the journey of Abel Odor?
There's been so many breakthroughs along the way and almost they are always related to key people. Finding Isaac Sinclair our 'nose', working with Joachim Baan our creative director on our re-brand four years ago, finding amazing talent and bringing them to our little team, signing on new distribution or retail partners.
What has been the biggest calamity in that time too?
(Laughs) I've blocked them all out! Jokes aside, I'd say 90% of the calamities are related to production. Anything that calls into question the integrity of your product can feel catastrophic. It's an ongoing challenge.
Now you've developed your product range – what comes first the concept or the ingredients that you're wanting to and willing to use?
The ingredients really lead the fragrance actually. My background was in winemaking, and in the wine industry we have a saying 'you can't make good wine with bad grapes'. We take the same approach with the fragrance. Finding the absolute best ingredients and making them shine. It's why all our fragrances start with a hero note or accord.
What should we all be looking for when it comes to buying the best fragrance?
The best fragrance for me is different as the best fragrance for you. A scent should speak to you at an emotional level, connect with you, interact with your body chemistry. Fragrance is a luxury and it really should feel that way – your daily dose of delight.
What are three of the most important things that you've learned along the way?
Be diligent and consistent, do it with your heart and soul, always aim for excellence, and don't forget to thank people.
What do you hope to do next year that you've never done before?
The other morning, I said to my husband – a hard core ultra-marathon runner – that maybe I'm going to sign up for the Amsterdam Marathon. I've been doing yoga regularly for more than 20 years – my mum is even a teacher. Yoga teaches me about continual growth, awareness and finding peace – much like running a business. But I think I'd enjoy working towards something with a finite deadline and genuine succeed or fail element. And now I've said it aloud….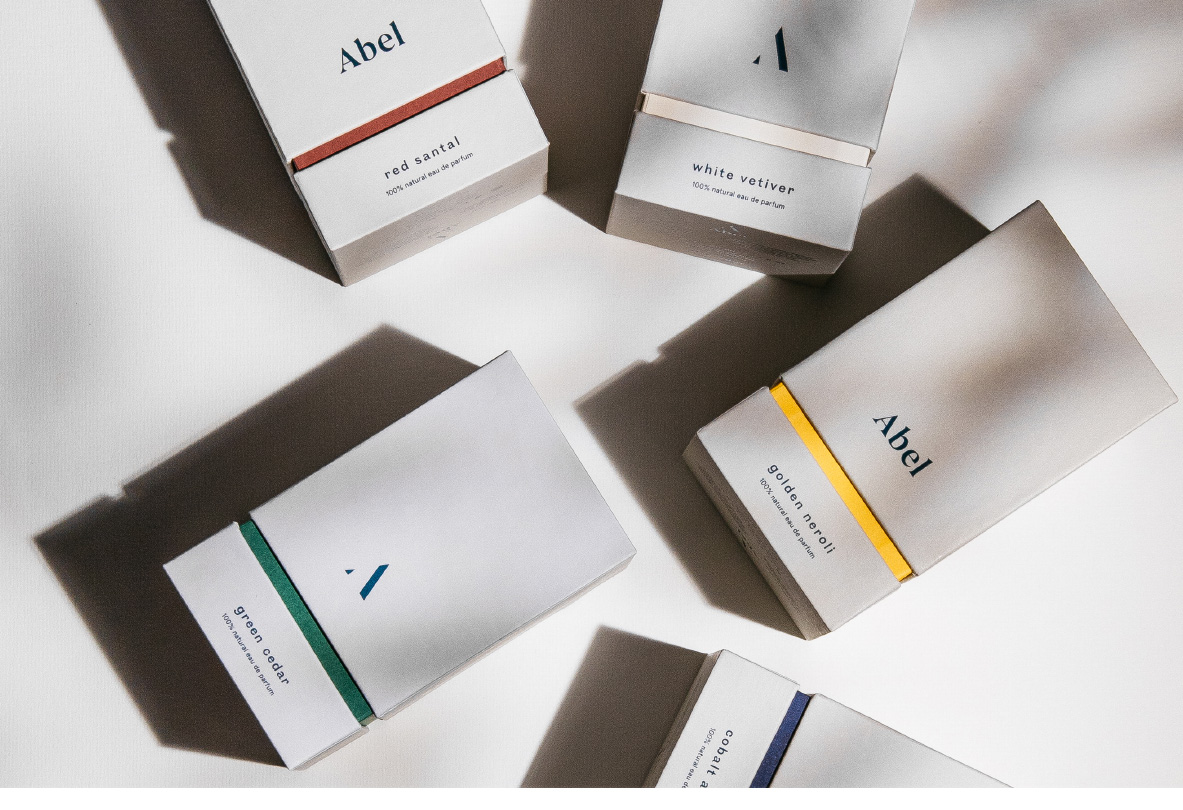 Shop and explore all Abel Odor fragrances at OPUMO. 
Want more insight into your some of your favourite brands? Then read our exclusive interview with Kestin Hare, the British menswear designer who shares his design secrets, superstitions and what it takes to start a brand from scratch.