If you live in a city, any city – London, Paris, Berlin, New York – anywhere, you'll have mornings where you question it all. Running late, working late, no time to stop, think or relax. Someone stood on your shoes on the tube this morning, ten busses went past with none of them stopping and you wanted to grab a coffee, but the queue was too long for you to get into work on time. In those moments, it's natural to think 'what if?'. What if I lived somewhere where all this didn't matter so much? Where the pace of live was dictated by you. Well, if you're reading this having recently had one of those moments, we're here to tell you that it's going to be alright. Allow Cath and Jeremy, founders of Feldspar, to explain why.
Three years ago, Jeremy and Cath Brown went down the not-so-well-trodden track and moved from East London to Devon, looking for a slower pace of life, a bit of fresh air and a place to raise their son away from the chaos of inner-city living. It was here that they firmly established their family-run design brand, Feldspar, dedicated to making beautiful 'objects for life.'
They've fully made the most of the transition, too. Taking inspiration from tones, textures and elements of their surroundings, the pair actively work with local materials, such as Devon clay, to create an eclectic collection of handcrafted cups, plates and mugs for the home. Inspired by items that serve as a functional purpose, Feldspar is also about finding the beauty within the ordinary moments of everyday life. It's a beautiful, inspiring and refreshing story that celebrates British craftsmanship, timeless design and the real root of life – enjoyment.
To find out how they've done it, what they've learned along the way and how they work together as a duo, we spoke to Cath to lift the lid on all things Feldspar.
Please introduce yourselves?
We're Cath and Jeremy Brown, and we make up Feldspar.
How did you meet?
We had friends in common, but Jeremy was living in Nairobi when we first met in London. We decided we'd get married on our first date and haven't looked back...
When did you first decide to design homeware together?
After we moved down to Dartmoor, we took some time off and started making things. We bought a pottery wheel and taught ourselves how to use it, and just played around with making items - for fun and also out of necessity as we'd moved from a small flat in Hackney to a rambling farmhouse. We needed a few essentials - a kitchen table for example - so Jeremy made one out of oak with an ash base - and then we needed bowls and plates - so we made them too. And it just grew from there - we enjoyed it so much that we decided to turn it into something.
Why did you move from London to Devon?
It was right after our son was born - he's now 3. We loved London but we'd become quite overwhelmed by how busy everyone was, including us, and the lack of fresh air really got to us, the thought of baby lungs breathing in all those exhaust fumes was too much to bear, so we made a very spontaneous and completely unplanned decision to move to the middle of nowhere instead. To lots of fresh air and a slower pace.
Are you more inspired by Devon or London?
Devon, definitely! It's a very inspiring place, very, very beautiful landscapes. And importantly, in Devon we have the space to be able to create things, and to think straight without being visually bombarded. And while it's so good to visit London, and to soak in all the culture, chaos and amazing food, it's really lovely to come back here, to the quiet and the space. We're complete countryside converts.
Lots of people would love to relocate like you did but aren't quite brave enough. Do you have any advice with regards to relocating?
Well, we really didn't think it through, so I don't think we're quite the best people to ask. But I would heartily recommend it to anyone – especially if you have a young family – being able to live mainly outdoors and run across the moor or go wild swimming at a moment's notice is pretty amazing. And now that it's possible to run a business from the middle of a field practically – it's a no brainer if you're that way inclined. Just be prepared to drive. A lot.
How did you find the right craftspeople to bring your designs to life?
We always start by making things ourselves – to be sure about the designs and to be able to use prototypes and check they work as we want them to. Then we find craftspeople, generally by looking where there is a tradition of that industry in the area. For fine bone china, Stoke on Trent was the only place we thought of. It's where it was invented, there's a wealth of generational knowledge there. We've recently set up a workshop in Devon too, to supplement our production in Stoke, where we make and hand paint a lot of our fine bone china objects.
How was the learning curve when it comes to materials?
Pretty steep! We're both very practical and luckily enjoy problem solving, so that helps. Jeremy trained in woodwork – his first job leaving university was helping to build a sailing boat, a 54ft cutter, and so he brings those skills to our work – using the lathe to shape plaster forms that then become prototypes. With ceramics, we started with stoneware, then porcelain, then fine bone china. Bone china is very unforgiving, much less so than a stoneware or earthenware, but we love it.
What are the most important things you've learned along the way in the journey of Feldspar?
To stick to what you believe in – you've got to have quite a lot of conviction in your ideas and be confident in your abilities – because so many people will try to talk you out of it.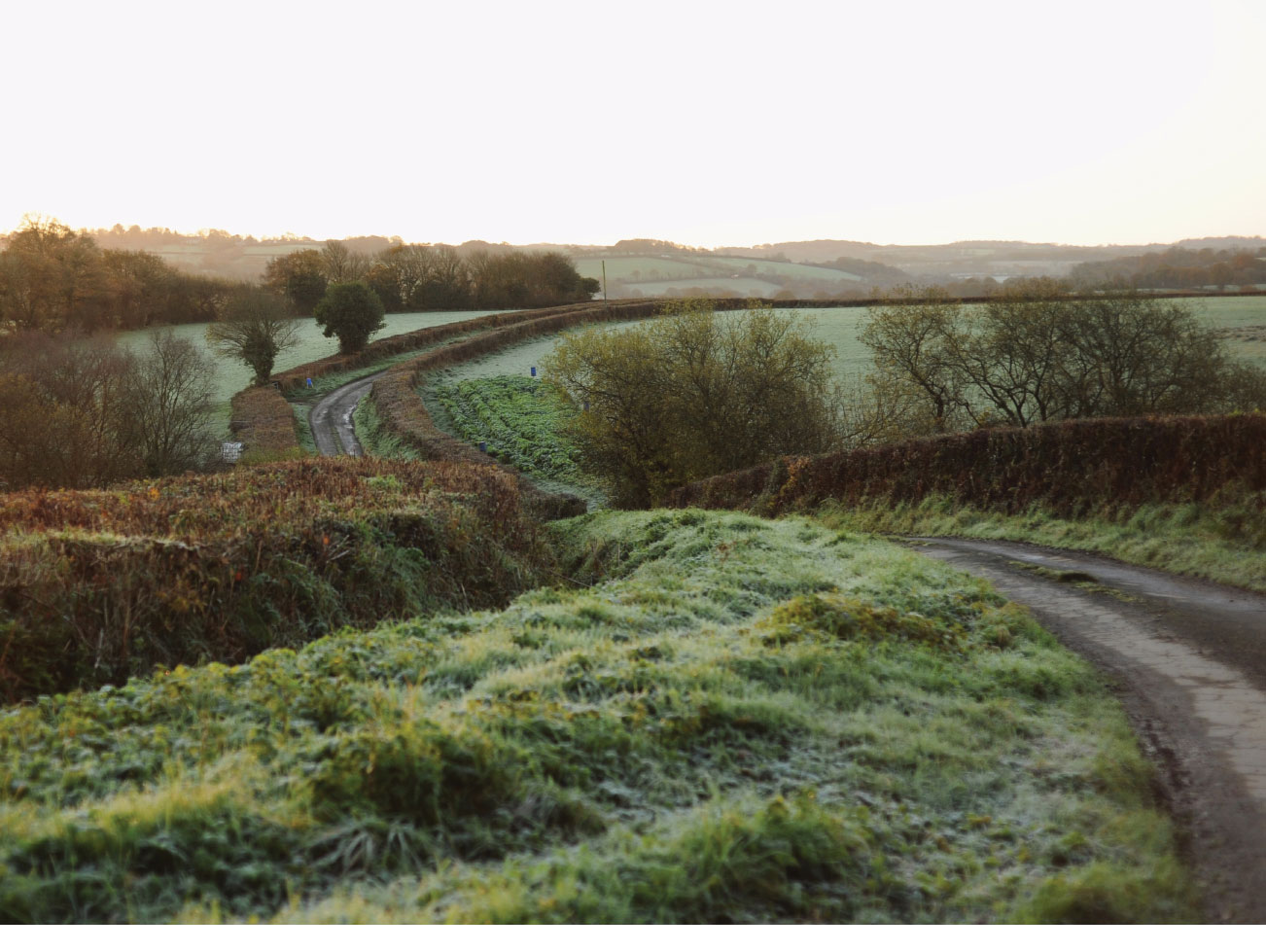 Shop and explore the latest Feldspar design collection at OPUMO.
Want more in the design duos series? Then read our conversation with Jeppe and Jesper of Foret, the new creative force in Scandinavian menswear.