This summer has already been touted as the 'return' of linen as the most comfortable and wearable material choice for men. So it's safe to say you don't need us to tell you how to wear a short sleeve Cuban collar linen shirt this season. But what we thought we could do is point you in the direction of the expertly made homeware textiles from Ren London – made exclusively from lightweight, luxurious linen.
We believe that everyone should be made aware of the work of Ren London – the independent design studio launched by self-taught designer Ren Valuzyte that create luxurious textiles and simple, beautiful and practical items for the home. With the vision to 'elevate everyday experiences,' Ren London work with a range of premium raw materials to make one-of-a-kind products from its very own workshop in East London. And the brand's latest collection – which includes a few of our favourite pieces from the White Kelly Throw to the Natural Agnes Cushion – is full of everyday pieces that are all handmade, sustainable and incredibly versatile.
The all-new Ren London collection is built on Ren's strong personal belief that we should all welcome into our homes things that have integrity and longevity – hence why linen features so predominantly across the collection. Take the 'Kelly' for example. Ren London's versatile, medium-weight linen throw is so versatile that it can be used as a bed cover, tablecloth, picnic blanket and even a beach towel. Crafted from soft, Lithuanian linen – specifically sourced from Ren's homeland – the Kelly Throw will continue to soften and fade through use and love.
The same approach is used on the brand's neutral coloured cushions too. The Ren Agnes and Ellsworth cushions are derived from the same soft-touch and lightweight linen, and both designs experiment with clean, modern lines and luxuriously soft duck feather inserts to give a contemporary twist to the traditional decorative cushion. Available in a range of neutral and pastel colour palettes, each Ren London cushion is generously sized, surprisingly light, incredibly soft and crafted from premium linen that is amongst one of the most comfortable fabrics to cuddle up to this summer. Need we say more?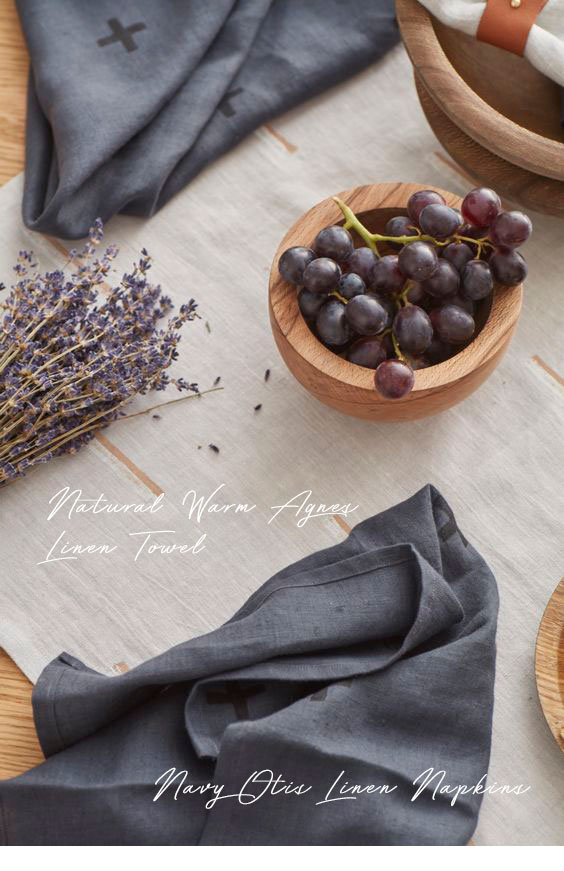 Shop the latest collection from Ren London at OPUMO.