In the How we work series, we take a look behind the doors of our favourite brands to see how the products get from sketch to shelf. We think that we know a lot about the brands we follow, right? A lot of the time, brands are secretive about their production process but we believe that the brands we support at OPUMO have nothing to hide. With the help of founders and designers, we want to prove that you can be proud of every part of your new coat, trousers, sofa, or in this case, skincare products. We caught up with Christian Pauzenberger who, alongside Alexander Daspersgruber, co-founded vielö.
Vielö offers a unique and sustainable approach to skincare. Read our introduction to vielö for some background. The minds behind the label believe that design is an important part of a product, even skincare. The minimal take on packaging and imagery matches the production process: simple, honest quality.  Keep reading to find out how the brand finds inspiration, how long it takes to develop a product and what the've learned about workflow.
How and where do you gain inspiration?
We gain inspiration from various sources such as traveling, wandering around cities, numerous design and lifestyle magazines such as Monocle, Nomad, Cereal, Kinfolk or podcasts. Of course we also get inspiration from other industries such as the food or fashion industry which are already further ahead when it comes to the awareness of sustainability and new ways of production.
The current business model in the beauty industry is archaic and unfortunately involves greenwashing, secrecy and deceptive advertising. This has to change. The consumer should understand what they're buying and what skincare products are made of. All of our products are based on organic whey, which is a by-product of cheese production but very moisturising. We want to be at the forefront of the change in the beauty industry and establish a more sustainable approach to skincare without compromising quality.
What are the first steps in the design process after you've found inspiration?
From the very beginning we had a clear picture of how our overall design should look and that we wanted to present organic products in a minimal style. We contacted a wonderful designer whose work we already knew and then the whole design journey started. For us, design is an opportunity to convey our philosophy and to demonstrate what vielö stands for. With our unisex products we also want to root beautiful design in our everyday life. Organic skin and body care products do not necessarily have to look like stereotypical organic skin care products. This means no need for bright colours and floral images. We really love this quote from Oscar Wilde which says a lot about vielö. "I adore simple pleasures. They are the last refuge of the complex."
When does a product go into production? Where does this happen?
Before our Whey series went into production, we had 14 development and adjustment steps which we completed with our fabulous partner who takes care of production and is an absolute expert in his field. We took a collaborative approach, all the adjustments were based on detailed feedback after testing the samples which we got from our target audience. This ensured that all products met the expectations of discerning, health-conscious people.
We believe it's more sustainable to work with regional partners so our partners mainly come from Austria. This way we don't ship the products around the globe for production.
How long before you get your first samples?
The whole process takes about 14 months from the first sample to production. When we first met our Austrian production partner, he told us that he had 9 stages of development until production and how intense this entire development was. After we completed the 14th round, we reminded him that he had told us how intense 9 stages was!
Throughout the whole process, we never made compromises and we focused uncompromisingly on organic quality. In general, the entire process was quite challenging but very rewarding at the end.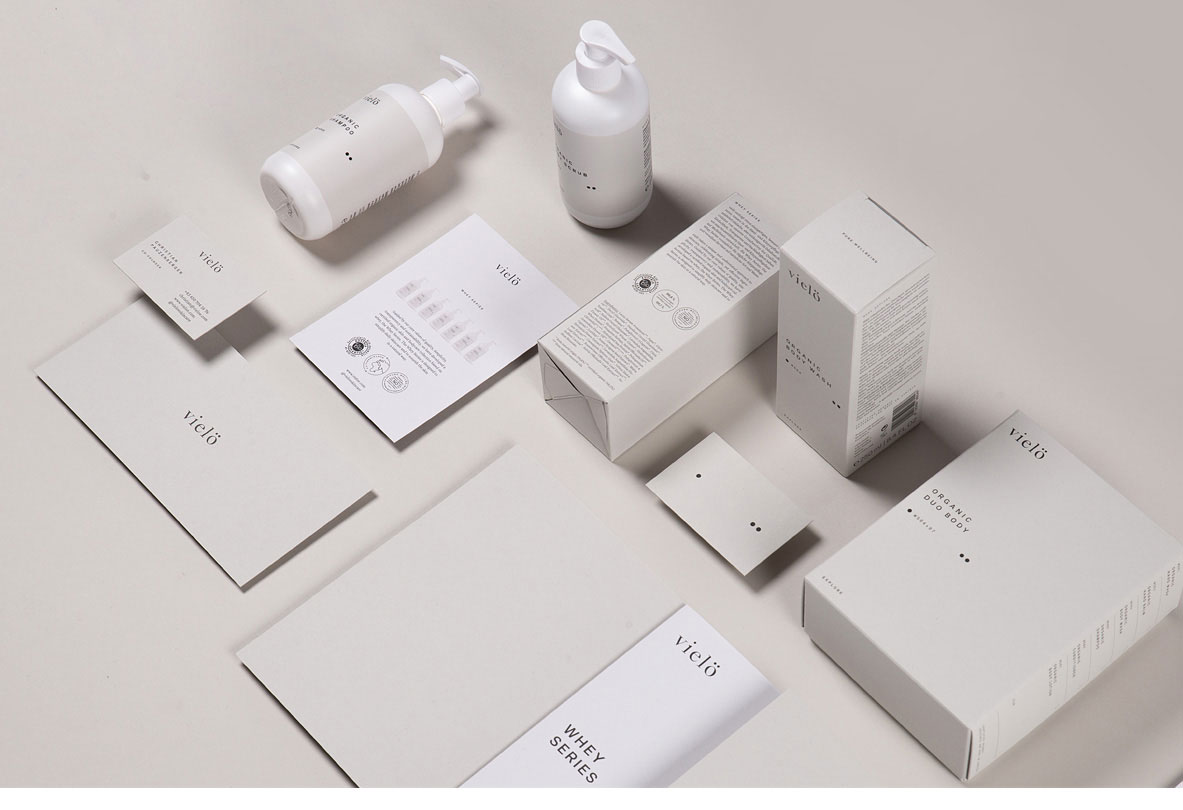 Who are the people involved at each step?
Apart from us as founders, there are many different people involved starting from production, design, packaging and many more. We are glad to have found wonderful local partners and experts with shared principles and who we also get along well with on a personal level. That's really essential for us because in business it helps to be on the same page.
How long did it take to work out your workflow? Is it still developing?
I believe it is a constant flow. It was really helpful and a little shocking to enter this industry as newcomers but it helped us understand that we wanted to do things differently. It also helps that we already have our group of amazing partners who we've been working with from day one. This common experience and trust will help us to streamline the process.
Shop vielö at OPUMO.
Make sure you're treating your skin right with our guide to winter skincare for men.