Essentials, the pieces we love and use the most – t-shirts, sweaters and jeans, for example –have one thing in common – they're all overlooked. When we consider what certain brands do best, we can all reel off the names of our favourite sneakers, suits or sunglasses, yet when it comes to the humble t-shirt for instance, no one can be so sure as to who makes the definitive tee.
While there are innumerable plain white t-shirts and shirts out there, what there is not a lot of is personable sizes. To save on distribution and production costs, most producers revert to the standard five size haul – the XS-XL sizing charts that we are all used to – and they often leave people in between those parameters struggling for the right size. Swedish-based brand Asket is changing the whole world of sizing by introducing a total of 15 sizes to the staple white t-shirt. By adding short and long options to the usual five-size system, Asket offers well-fitting tees for everyone, regardless of shape or size. In fact, close to 60% of Asket's growing customer-base have found their perfect fit outside of the regular 5 sizes, which is evidence to Asket's growing success and the boundaries that they're continuing to push when it comes to what we wear.
Asket disregard seasonal collections, and put all their focus on building a permanent wardrobe forged on quality craftsmanship and exemplary fit. Each t-shirt in the brand's expanding selection is crafted from premium Egyptian cotton with a keen eye on details and price. And the whole process is shared through Asket's transparent pricing system that showcases the cost of production and transportation as well as the profit margin of each product.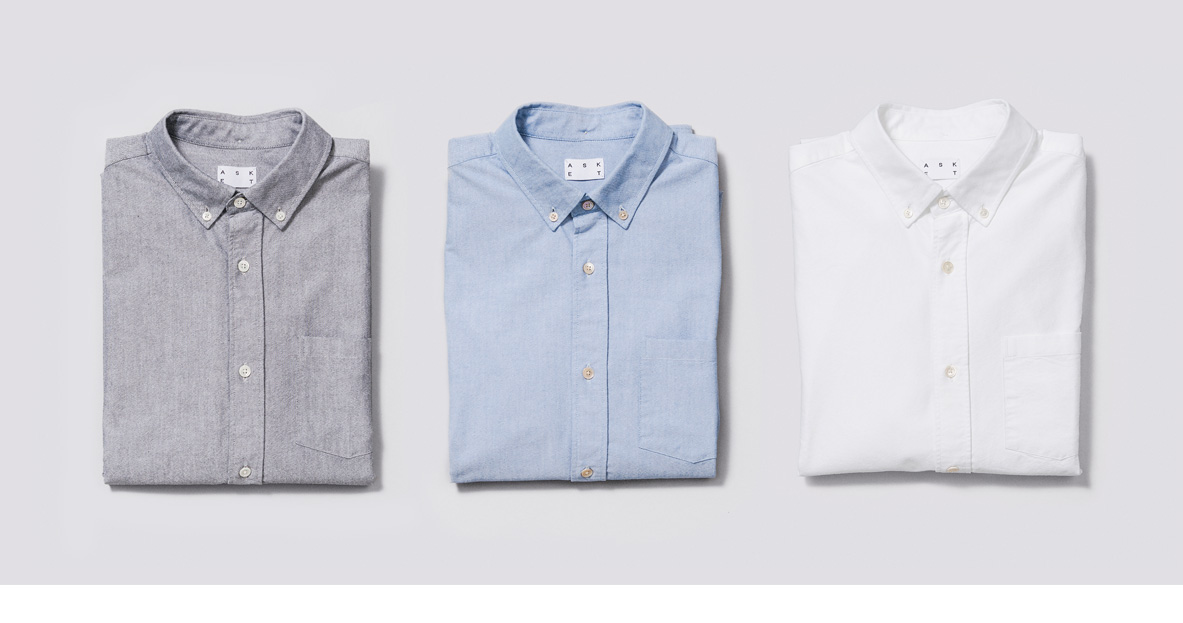 The brand's 'ultra-transparency' also extends into its latest range of polos and shirts that sit proudly alongside the brand's staple white tee. Although, Asket claims its t-shirts to be as good as – if not even better than – competitors whose t-shirts hit the £100 mark, the price tag for an Asket t-shirt is unexpectedly low; at only £25 apiece. And Asket is able to keep prices so low due to its direct-to-consumer model. In fact, Asket is completely transparent in its pricing, displaying the cost, production and transportation of every piece, as well as the profit margin involved. The brand's 'essentially different' approach to modern menswear and its total transparency across it operations deserves recognition. Recognition for the fact that Asket operates with a breath of fresh air. A breath of fresh air that provides you with some of the best feeling and best fitting essentials on the market. So, next time you're asked who is your favourite 'essentials' brand, you may have just found the answer.
Shop the latest Asket collection at OPUMO.