Decorating your home or office walls is no easy task. It's not just about covering a white space that has been blank for far too long or hanging a picture just for the sake of it – there is in fact so much more to it than that. That's because what you choose to display is an extension of you – your tastes, your personality, your character. But beyond the obvious connotations, a piece of art when chosen and cherished, will become an ever-present part of your life. Something that can change the dynamic of a space and the feeling and mood of those who look at it. And in that sense, a piece of art should be something that will evoke a certain emotion in you – of any sort – every single day. And it's this special sense of being that artist Benjamin Craven so meaningfully conveys in his mind-altering selection of prints.
Influenced by the outdoors and the environment, Benjamin Craven creates windows of escapism through which you can get lost in, forget your concerns and dream of blissful days ahead. Which, we think it's fair to say that at some points in all our lives, we need that sense of release, and its exactly what Craven's signature prints provide. Indeed, it was the French-Romanian Avant-garde playwright, Eugene Ionesco, who once stated, "A work of art is above all an adventure of the mind," – a statement that rings so true with the work of Benjamin Craven.
Through a diverse catalogue of material there remains a consistent theme of bold colours, strong shapes and opposing textures through all of Craven's work.  These make for the dreamy still life scenes of the Take a Dip Print or the New Build Print both of which let you imagine jumping into and feeling the heat of a balmy Mediterranean evening. While, elsewhere in the collection you can find yourself transported to the pastel shaded neighbourhoods of Portugal and Spain in the Lisbon Print and the Barca Print, respectively. But above all, what is certainly clear is that these prints all scream sunshine and will have you instantly fantasising about slow summer mornings and siestas by the seaside.
But if you're looking for perhaps something a little more abstract, then look to Benjamin's Bricks and Sand Print or the Scale Print. Woven around extensive use of geometric lines, bold and punchy colours, they invite you into a world of playfulness, excitement and intrigue.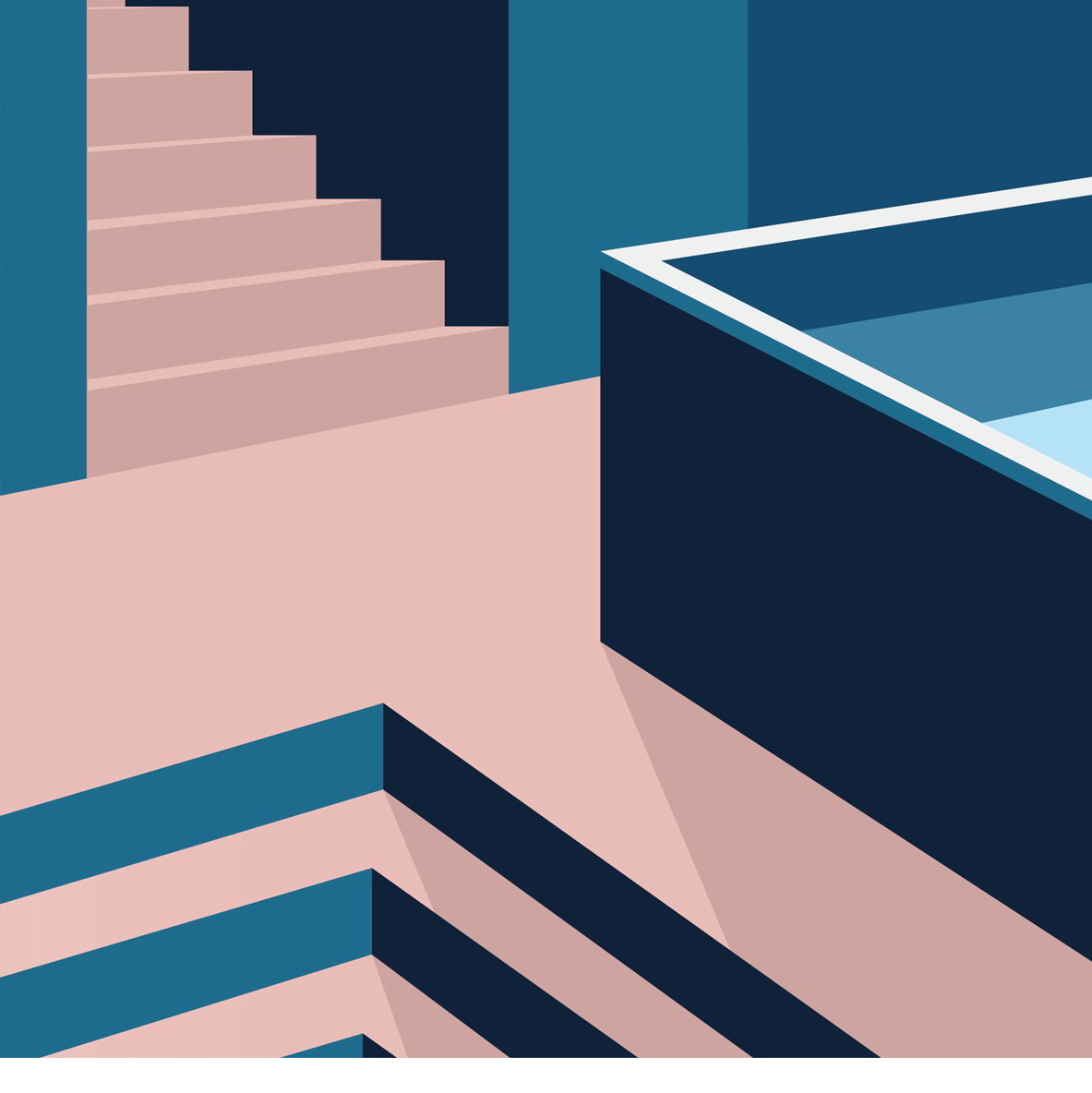 Whichever scene resonates with you most; you can be safe in the knowledge that each one reflects Benjamin's own unique and innovative approach to design, art and production. Whether, it's the large scale work full of depth and colour, to the personalised architectural-inspired pieces made specifically for the home, all of Benjamin's designs show the collision of art, the environment and architecture in a whole new way. And best of all, a range of Benjamin Craven's unique prints – both big, small subtle and statement – are now available online at OPUMO. The choice is yours.