Beginning his entrepreneurial life in Mexico City by creating the city's first bicycle courier service, co-founder of Danish design studio OK Design Jacob Fasting met architect Kirsten Krogh 5 years later. The two put their creative spirits and entrepreneurial minds together to found Oficina Kreativa in 2007. Now known as OK Design, the brand is based in Copenhagen and boasts signature design values that are instantly recognisable.
+
Pigeon Blue Condesa Chair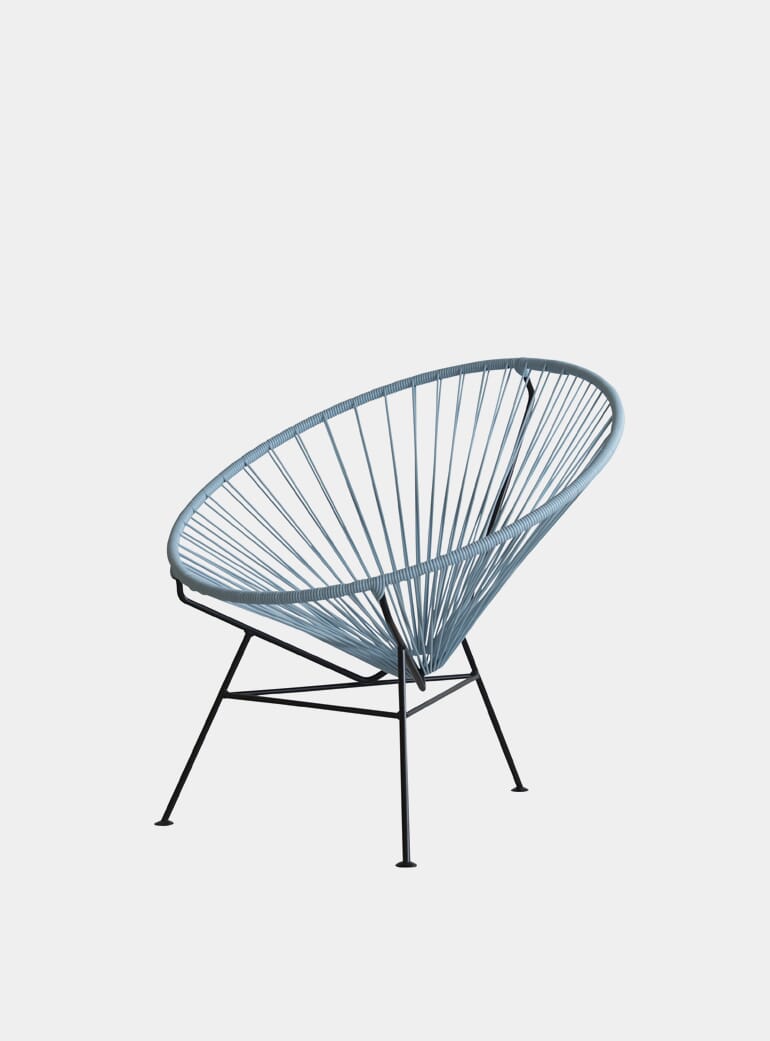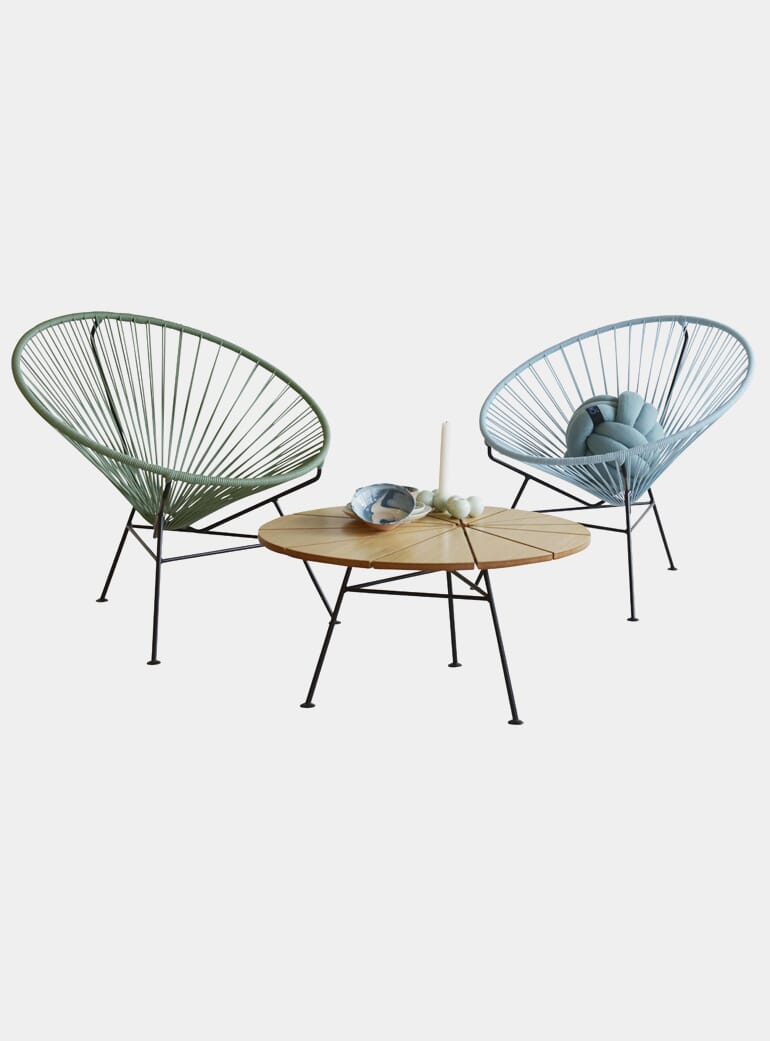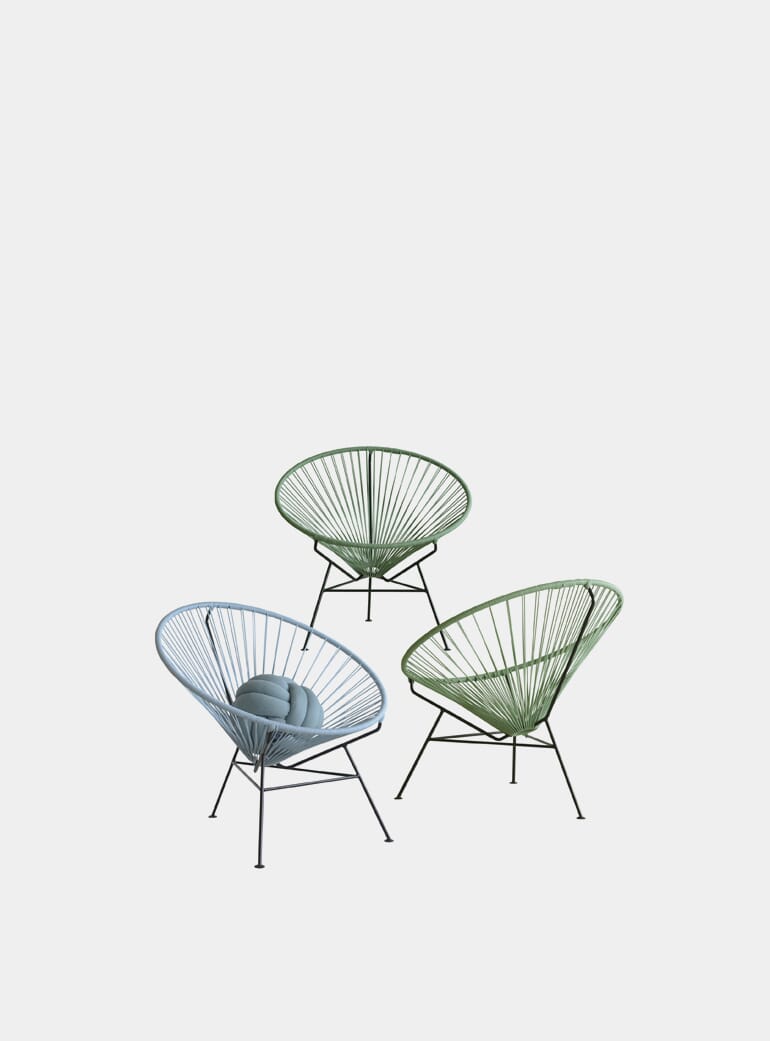 Pigeon Blue Condesa Chair
+
All Sea Green Condesa Chair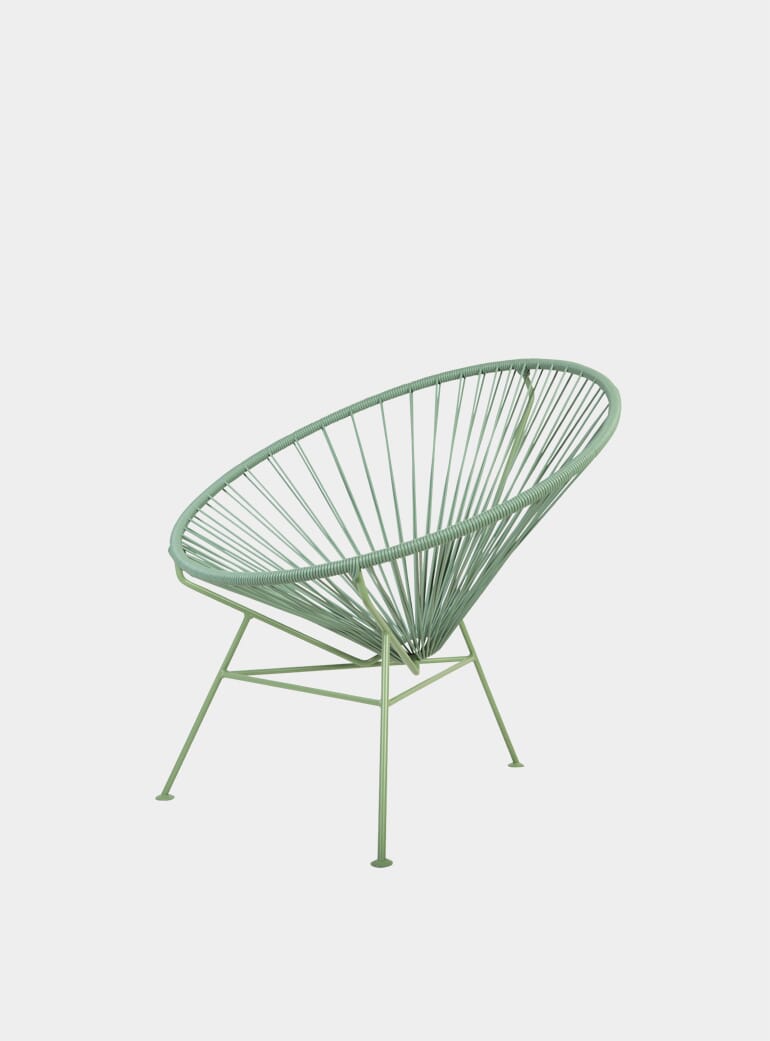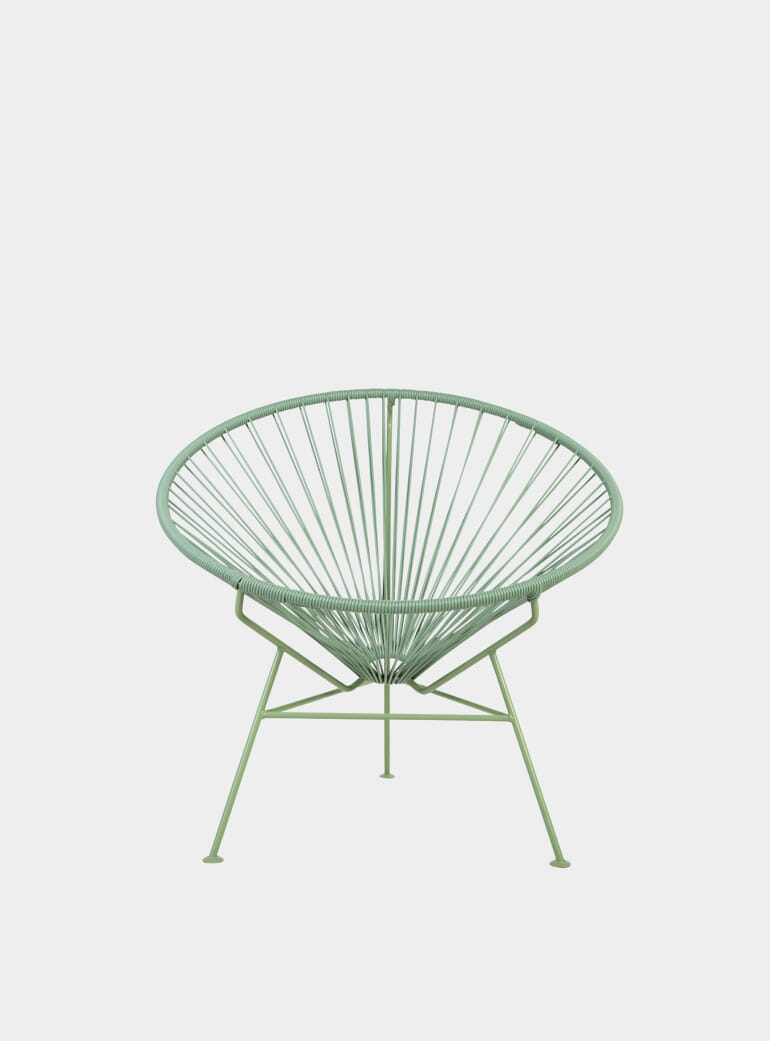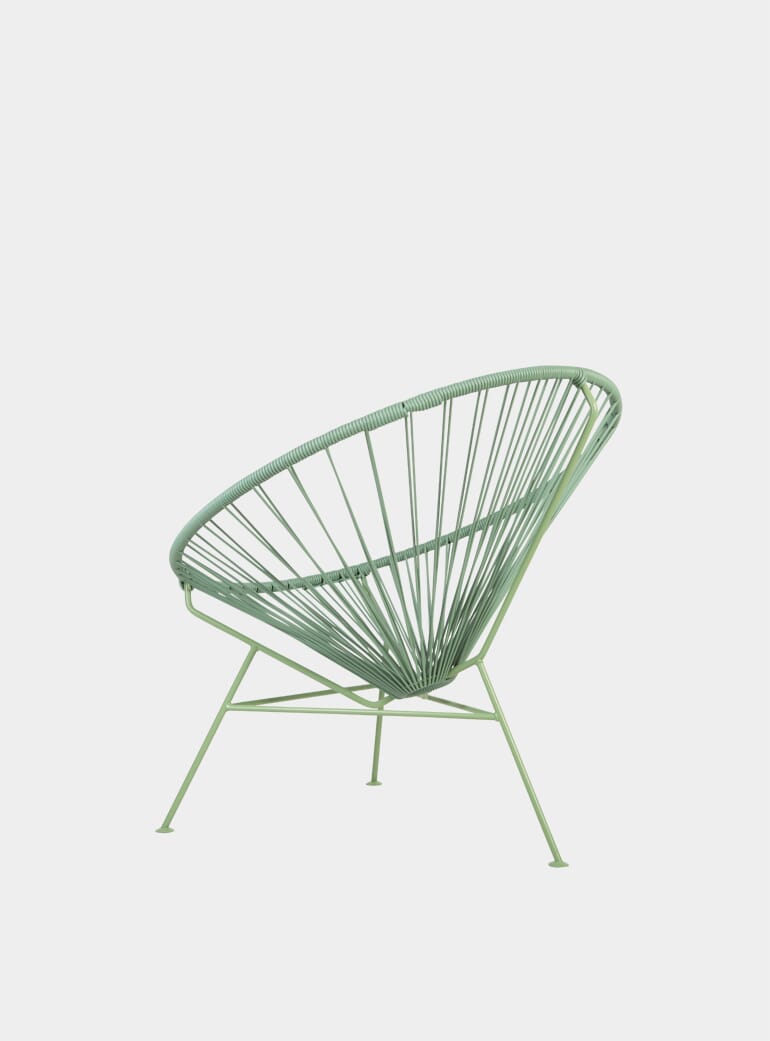 All Sea Green Condesa Chair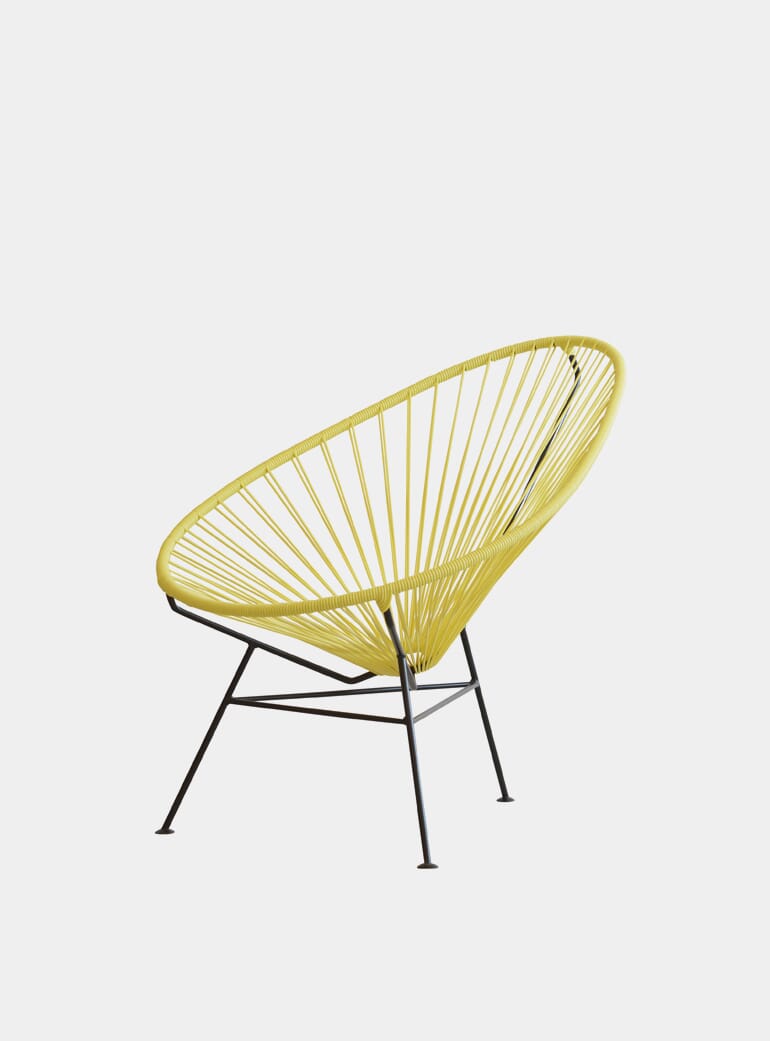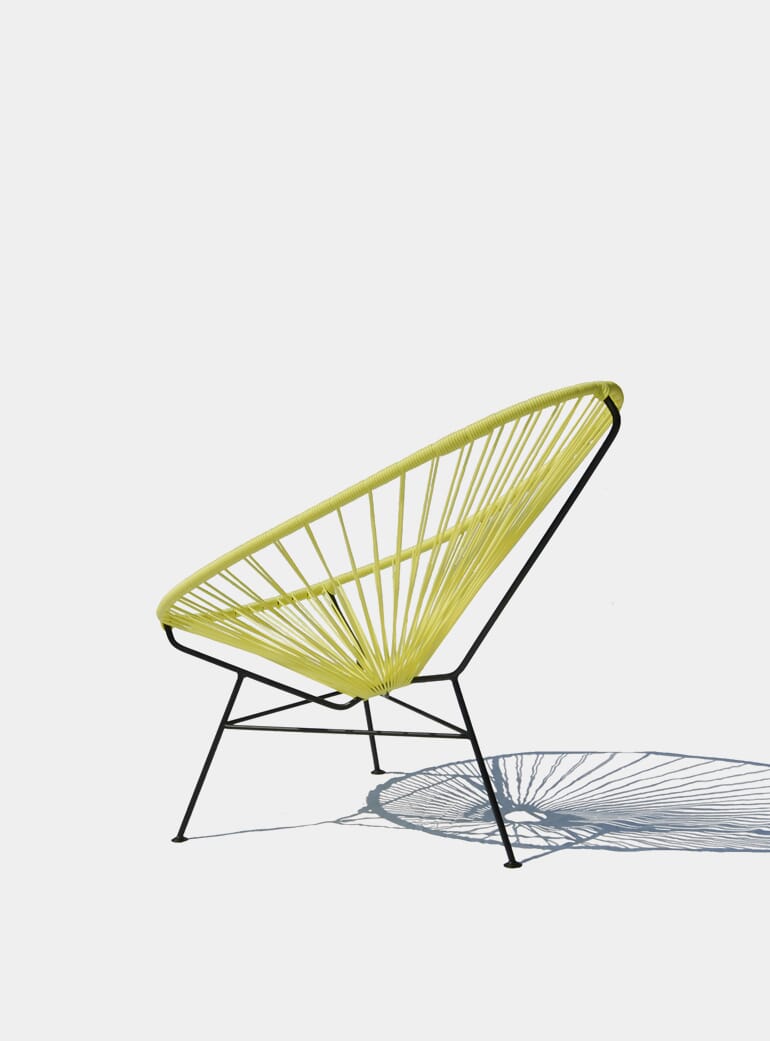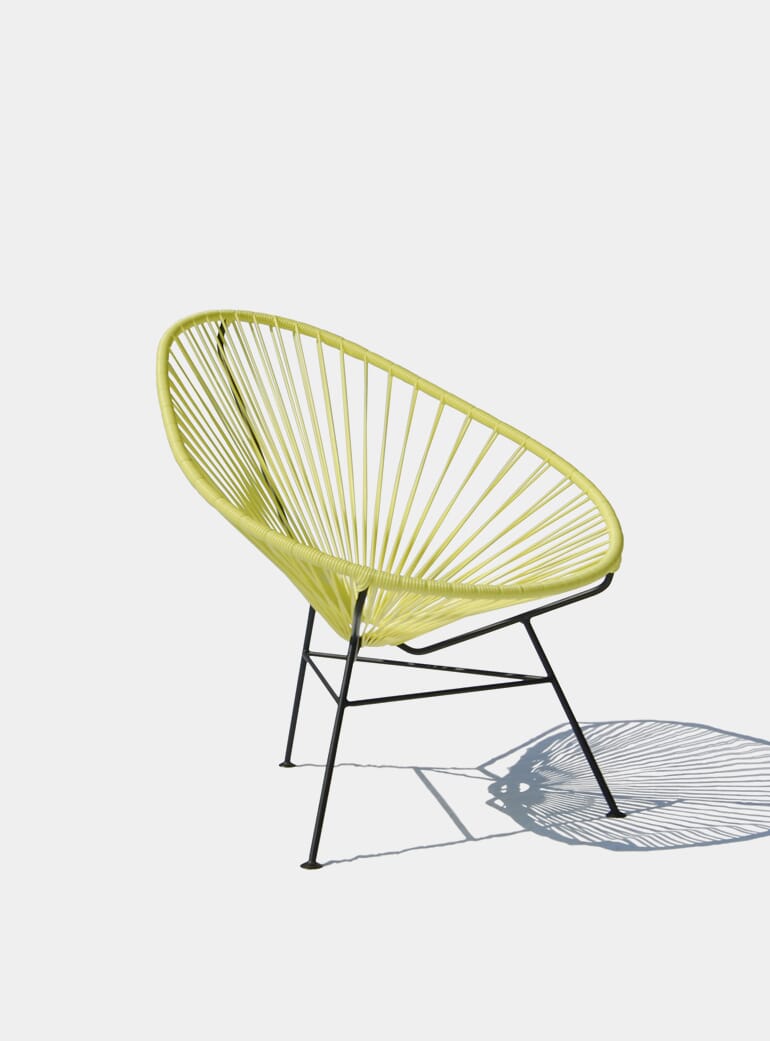 Yellow Acapulco Chair
Using few materials to maximum effect, OK Design relies on metal, PVC cord, terrazzo and canvas to form their range of elegant furniture. Abiding by Scandinavian design values, the studio advocates a 'less is more' approach that's epitomised in their most loved designs: The Condesa Chair and The Acapulco Chair. We've picked out 5 designs from the Danish company that we think encapsulate the quality and aesthetic of one of the newest brands to drop at OPUMO.
OK Design Chairs
Suitable for indoor or outdoor use thanks to the pared-back, durable design and hard-wearing materials, OK Design's White Acapulco Chair is named after the legendary Mexican resort. This minimalist chair is made up of a galvanised steel frame that hosts a web of high quality PVC cord. Strikingly comfortable as well as memorably well designed, this piece is a true icon.
The Black Point Chair shows that simplicity is key. Deliberate lines are broken up by contrasting curves, resulting in a chair that appears as much more than the sum of its parts. Using as little material as possible, this three-legged work is perfect for al-fresco dining.
+
Small Sea Green Cibele Plant Stand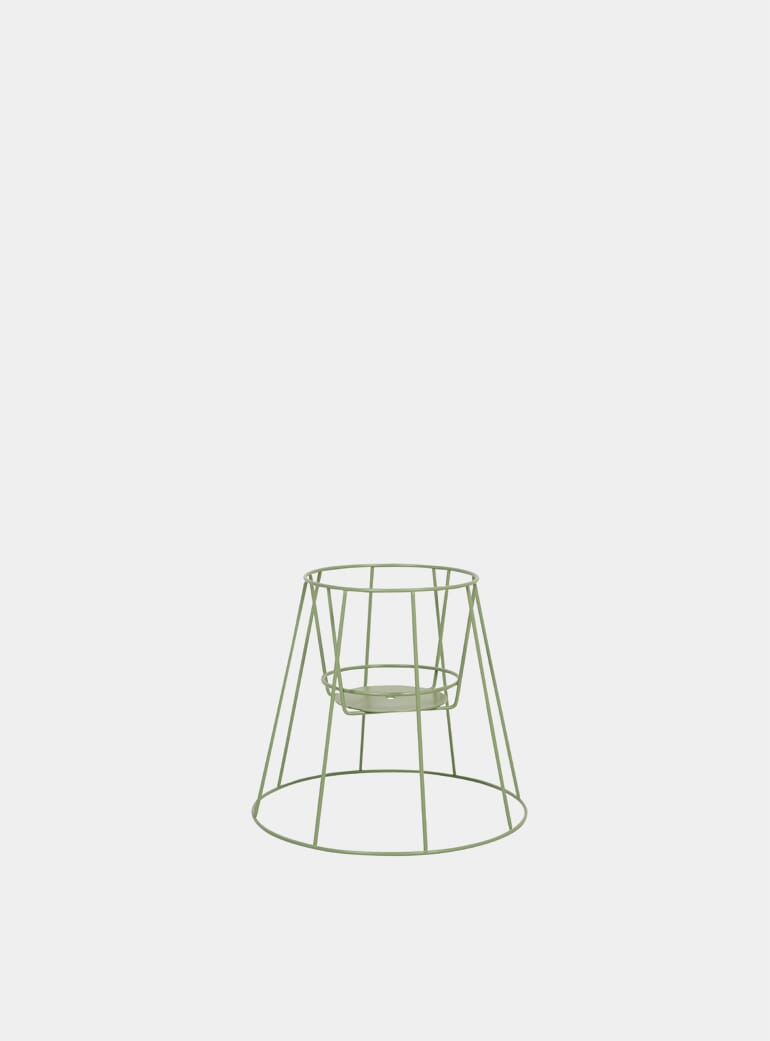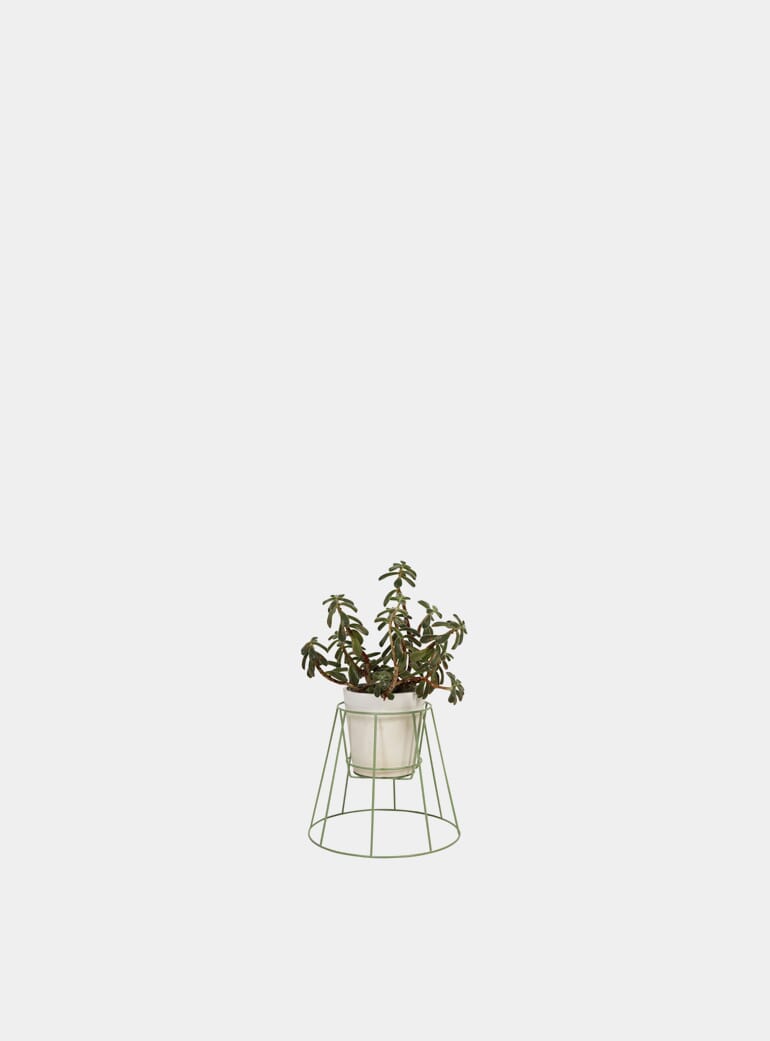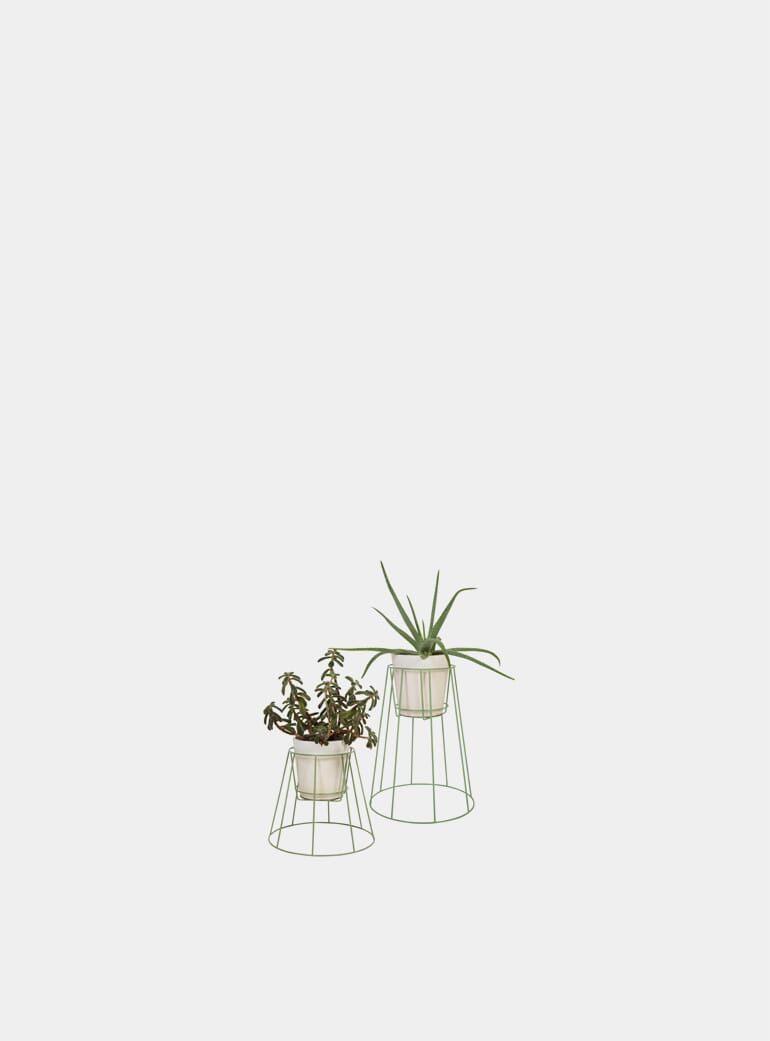 Small Sea Green Cibele Plant Stand
+
Small White Cibele Plant Stand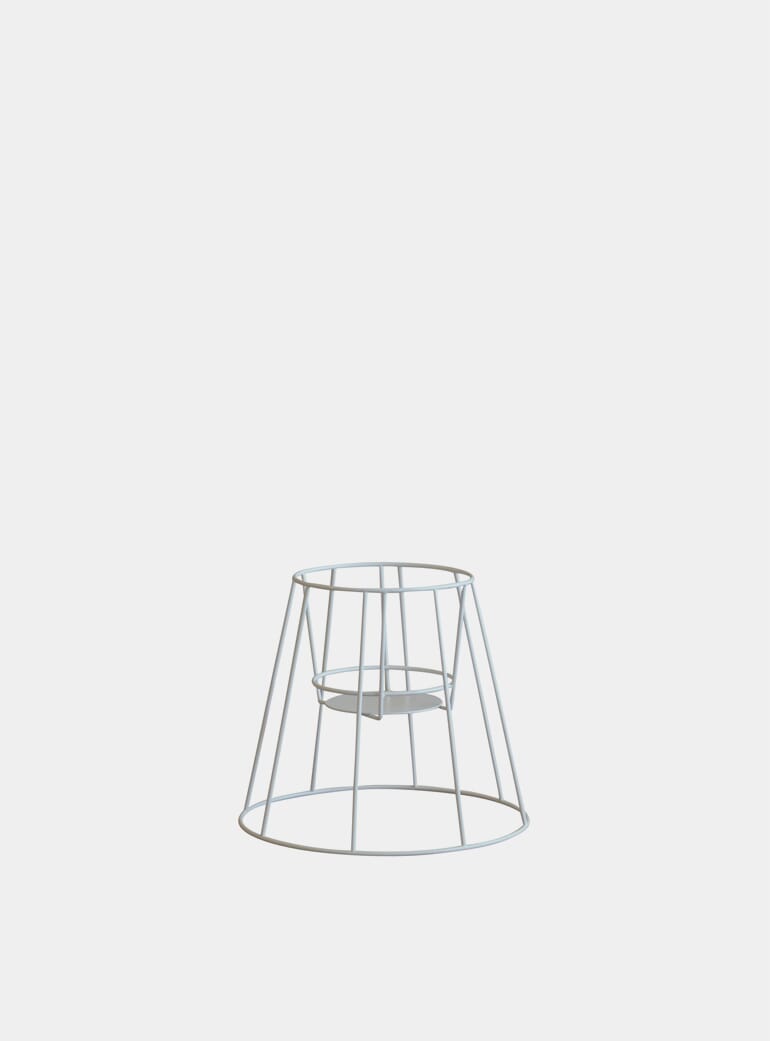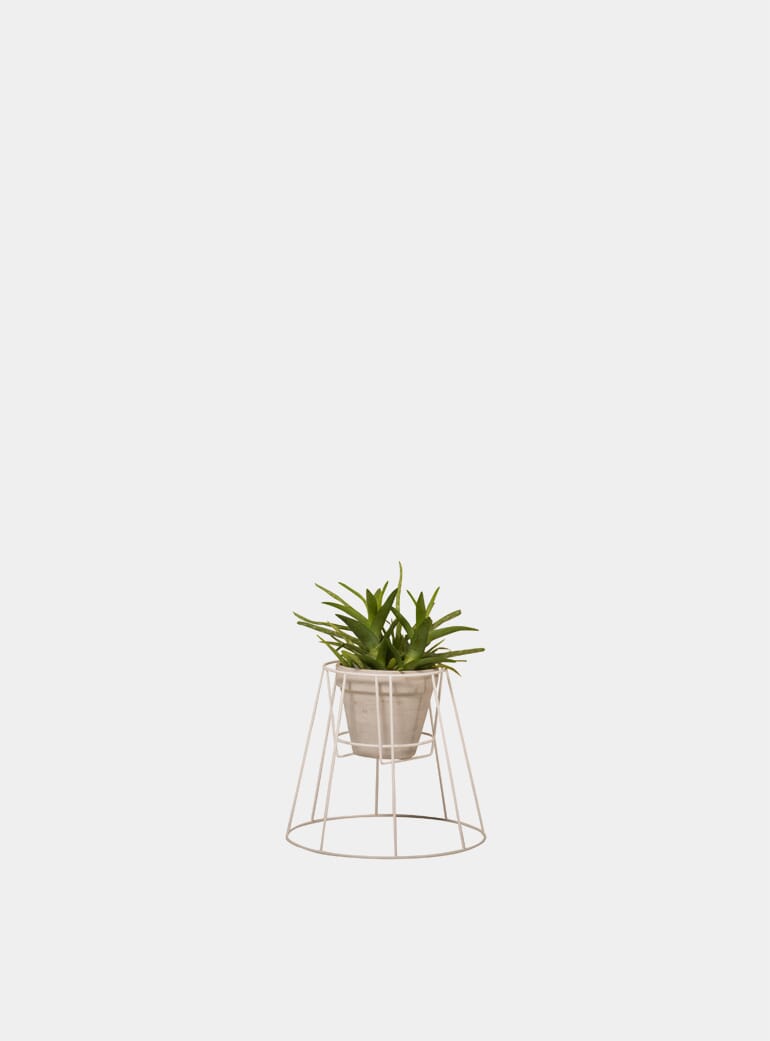 Small White Cibele Plant Stand
+
Medium White Cibele Plant Stand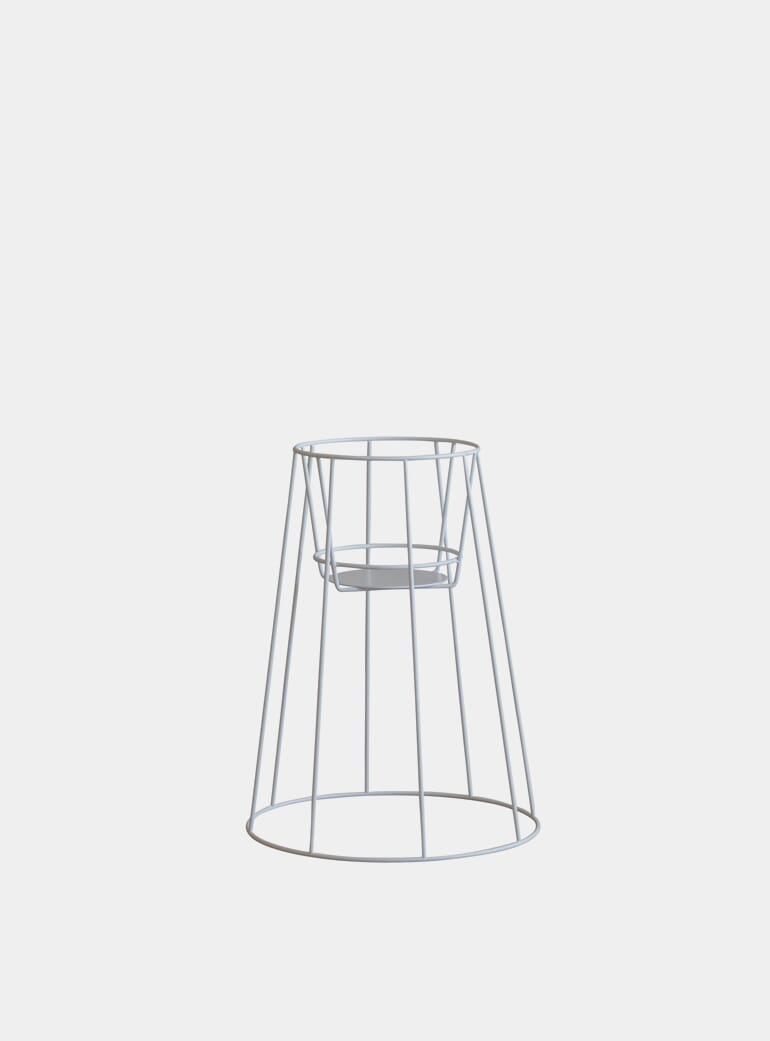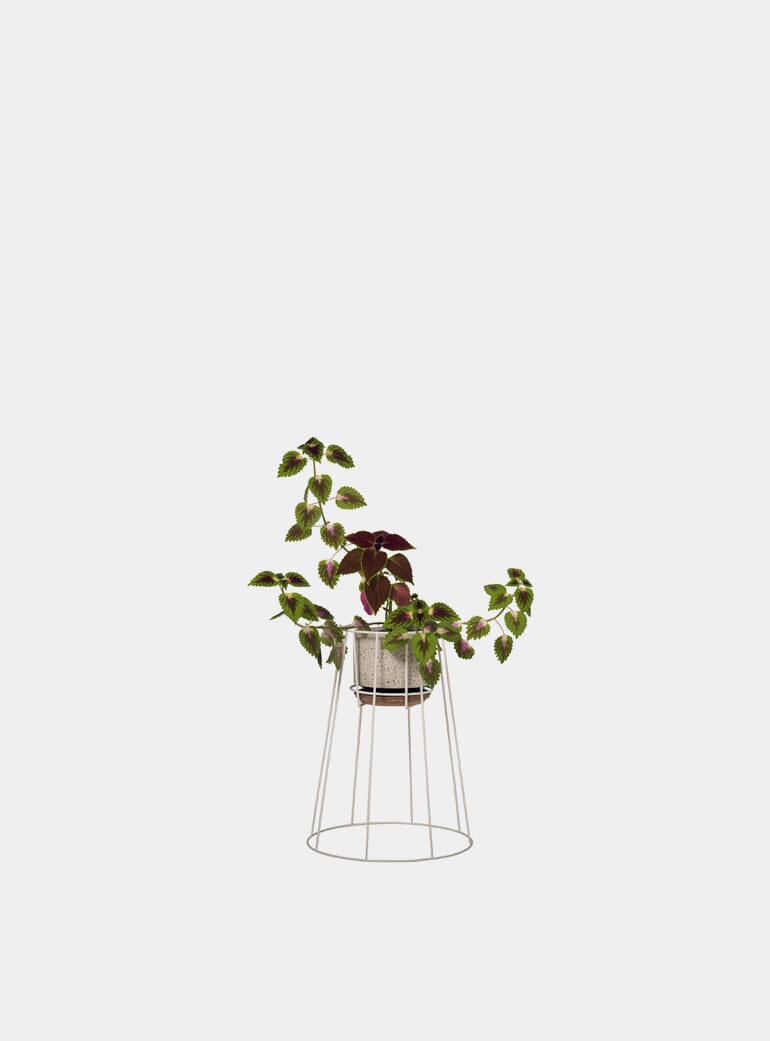 Medium White Cibele Plant Stand
+
Medium Sea Green Cibele Plant Stand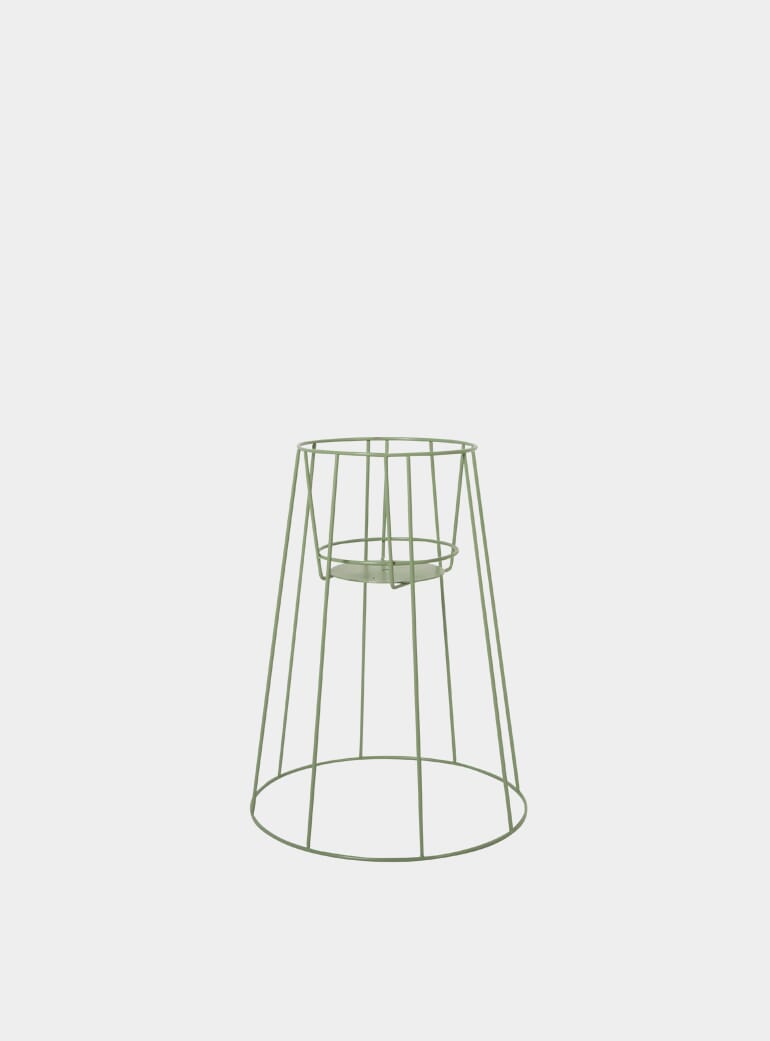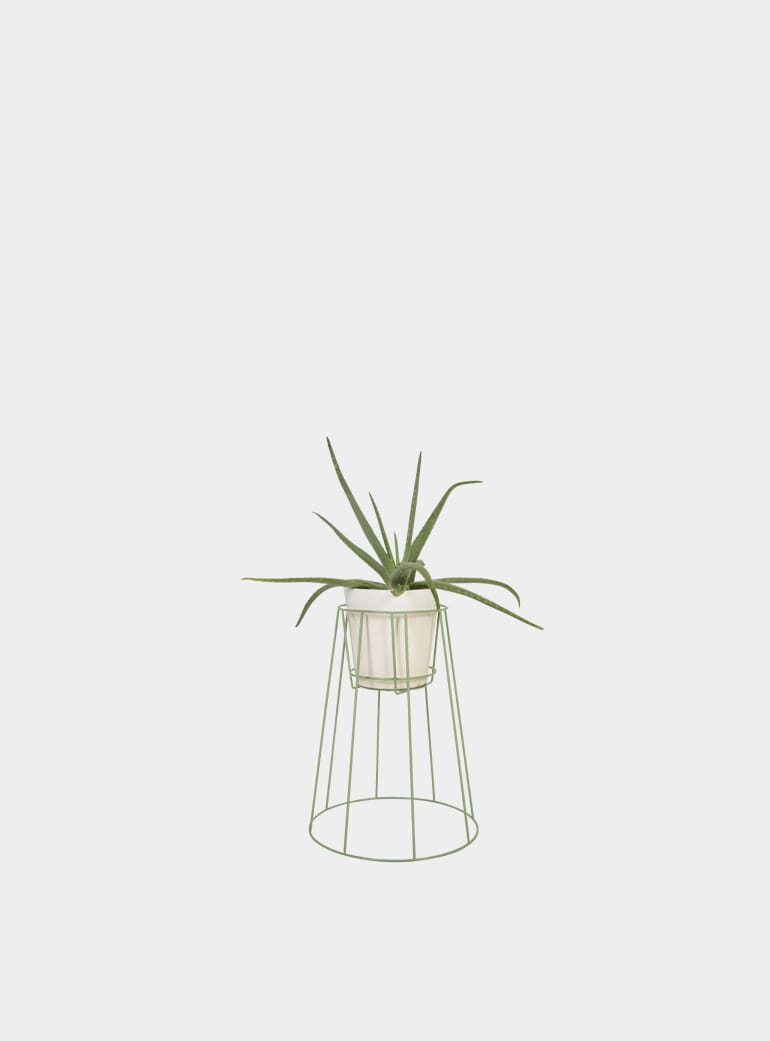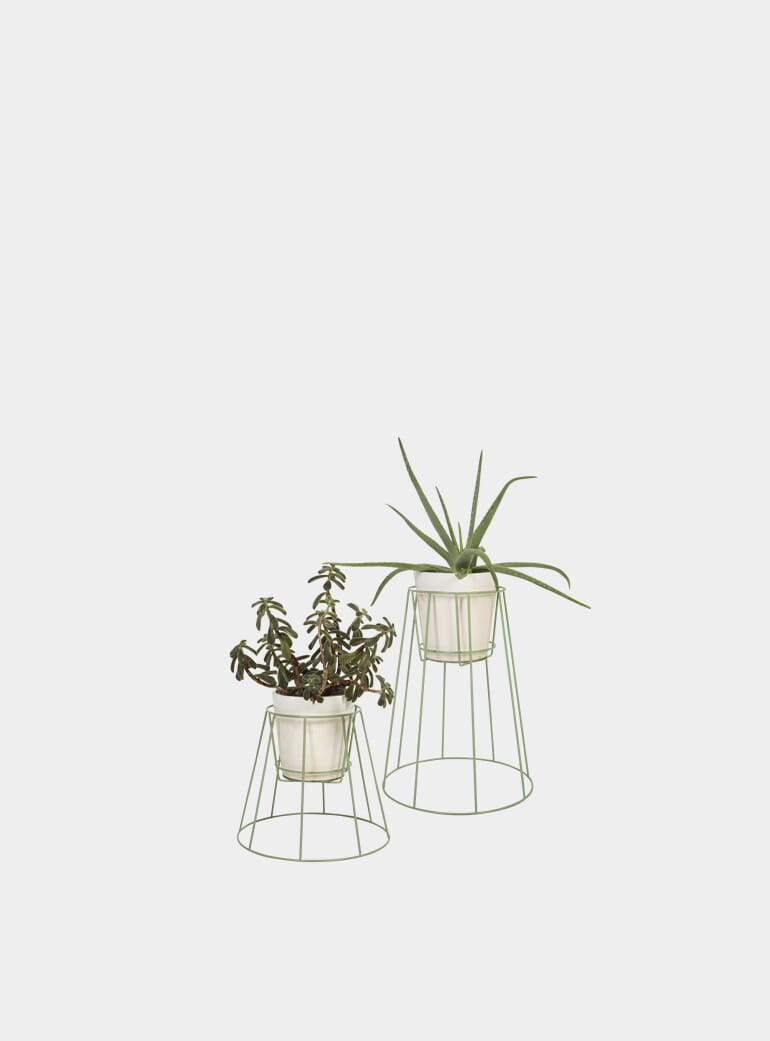 Medium Sea Green Cibele Plant Stand
OK Design Garden Features
The only one of the studio's products that isn't crafted in the EU, the Black AMA Hammock is handwoven in Mexico from hundreds of strings to create the most comfortable relaxation experience. We recommend hanging it in the sunshine and settling in for a day of reading, but when hung inside, the piece is interesting enough visually to hang from a wall as decoration.
Thinking one step further than simply designing a stylish plant pot, OK Design's Medium White Cibele Plant Stand is designed to contrast with the natural shapes of the flora that it holds. The clean, straight lines of the stand promise to emphasise both sides of the equation, while the ultra-minimalist stand won't steal any limelight from its natural passenger.
OK Design Indoor Furniture
Your favourite new friend just arrived in the form of OK Design's Black Ami Side Table. Position it by your bed, sofa or even in the hallway. Once again, the minimalist take on the table means that it really will suit any style of any room without screaming for attention. We think that the detachable upper tray makes it the perfect drinks and nibbles preparation station.
Shop all OK Design products at OPUMO.
Looking for more interior inspiration? Head to our most recent furniture-focused 5 Items To Drop This Week post.