Although we've visited our fair share of workshops and factories over the years, we've never been to a tannery. So, it was about time that we visited the small, self-sufficient tannery set up by Jack Millington – co-founder of Billy Tannery – who birthed the brand in the stables of his parents' farm. There's more to explore than just the tannery though, as the independent British accessory brand has a story that we can all learn from.
A couple of years ago Jack, when helping his father look after their farm's goats, spotted the skins were going to waste – they were simply being thrown away once the animals died. Jack, therefore, began to wonder if there was a use for this waste product – whether they could be tanned or in some way re-used. That lead to a conversation with the nearby Northampton University to learn a little bit of their leather expertise and that consequently, laid the foundations for the formation of Billy Tannery – the first British kid leather company who specialise in high-quality bags and accessories. It's fair to say there's a bit of entrepreneurial spirit to soak up in this one, so scroll down for the full interview with Billy Tannery co-founder Jack Millington as we talk first jobs, Kickstarter campaigns and the success of short-term goals.
What was your childhood dream? Who was your hero?
I don't remember a particular childhood dream or hero, I'm not sure what that says about me, actually, but I've always been interested in making and creating things. Looking back I was better at maths and science than art at school, so I gravitated towards marketing, which felt like a good mix of both. But there was never a destined path that I looked or wanted to pursue.
What was your very first job?
At school I took one of those tests to find out what I should do for a career and got Hotel Manager. My Mum - an interior designer who works a lot with hotels around the country - was so keen for me not to do this that she organised for me to work as a cleaner at a local hotel in the holidays. Safe to say that changing beds, including one time a bed that someone had been sick in, did the trick. It wasn't for me.
What initially inspired the start of Billy Tannery? We've heard it's been an interesting journey…
Yes, it's been quite a long journey, too! The initial inspiration came from helping my Dad with his small goat farm in the Midlands. I was looking for local restaurants to buy the meat, but was also thinking of other areas to grow the business as a bit of a side project. I had the idea of using the hides for leather, so started some early research and just came up against dead end after dead end. No one was willing or able to tan small numbers of hides for us. I then had a chance encounter with James Whetlor of Cabrito, an amazing ethical goat meat business, who was really interested in doing something with the wasted hides from his business.
This meant that there was more scale, so making the most of the knowledge of the leather department at our nearby University of Northampton, a plan came together for a micro-tannery. Knowing that creating a strong brand was going to be important, I persuaded an old friend and talented graphic designer, Rory Harker, to join me as a business partner and creative director and Billy Tannery was born.
It's one thing finding a solution to goat leather, but how did you turn that into a business venture? In terms of education of manufacturing methods, design etc.
Rory and I have marketing and graphic design backgrounds, so there was a lot to learn on the manufacturing side. Initially we were planning to sell goat leather to other brands, but it soon became apparent that the scale wouldn't really be there and we wouldn't be in control of the story. After some advice from leather legend, Bill Amberg, who also introduced us to an experienced and talented leather goods designer, we decided to take the plunge and launch a range of products under the Billy Tannery brand. Our designer, Simon, also introduced us to a small factory in Somerset, so once we had settled on a small initial range, we began sampling. The next step was a Kickstarter campaign to fund the first production of our leather and products. The campaign ended up raising much more than we could ever have imagined, so we were on our way by then.
What are the advantages of using Kid leather?
Kid goat leather is an incredible material. It's thinner than cow or calf leather but extremely durable and hard wearing. It also has a beautiful pronounced grain, that we retain in its natural form in our leather – rather than artificially enhance or replace as with most industrially produced leather. With our leather, these physical attributes are also backed up by the fact that the skins were previously going to waste, so there's the added sustainable element.
Would you say that asking for help and seeking out people in expert fields has been one of the secrets to Billy Tannery's success?
Absolutely. I first worked in sales after university and I think this experience has removed any hesitation I might have had about getting in touch with people. From leather to design, manufacturing and more general business support, we've always sought out the best advice and knowledge. It's vital.
What has been the biggest calamity along the way?
It wasn't a calamity as such, but when our Kickstarter campaign ended it turned out that we had underestimated how long it would take to make all of the products. Nearly everything in the manufacturing stage was delayed but we made sure to keep the communication regular and honest, and in hindsight we learnt a hell of a lot.
What has been the biggest breakthrough in that time?
On the same note, our Kickstarter campaign was without doubt the biggest breakthrough, and an amazing start for the business. But since then one of the breakthrough moments was a feature on BBC Countryfile. The interest that we had from a 6-minute segment was incredible.
Do you ever feel that your focus on goat leather will ever be restrictive to you as a brand?
It is definitely something that we have considered. As a brand Billy Tannery is all about bringing fresh thinking to leather in the UK, so while goat is our focus right now, we feel that we could extend to other areas in the future and still stay true to this.
What are three of the most important things that you've learned along the way?
If you don't ask you don't get. You can achieve a lot in a small amount of time and with a small budget. Most manufacturing businesses and suppliers in the UK and Europe shut down over the summer – that was a hard lesson to learn.
What has been the single biggest influence on your work?
I find David Hieatt and the business he started with his wife Clare a massive inspiration. Hiut Denim exists to save the jean making skills of their local town and we always saw parallels with what we wanted to do with the leather industry, which has seen a steady decline over the last decades. When you are starting off on a journey like ours, it's so inspiring to have an example to hold up and keep you focused. Hiut release an annual Yearbook, which we always read cover to cover and their connected business the Do Book Company has amazing handbooks for everything from email newsletters to nailing down a business purpose.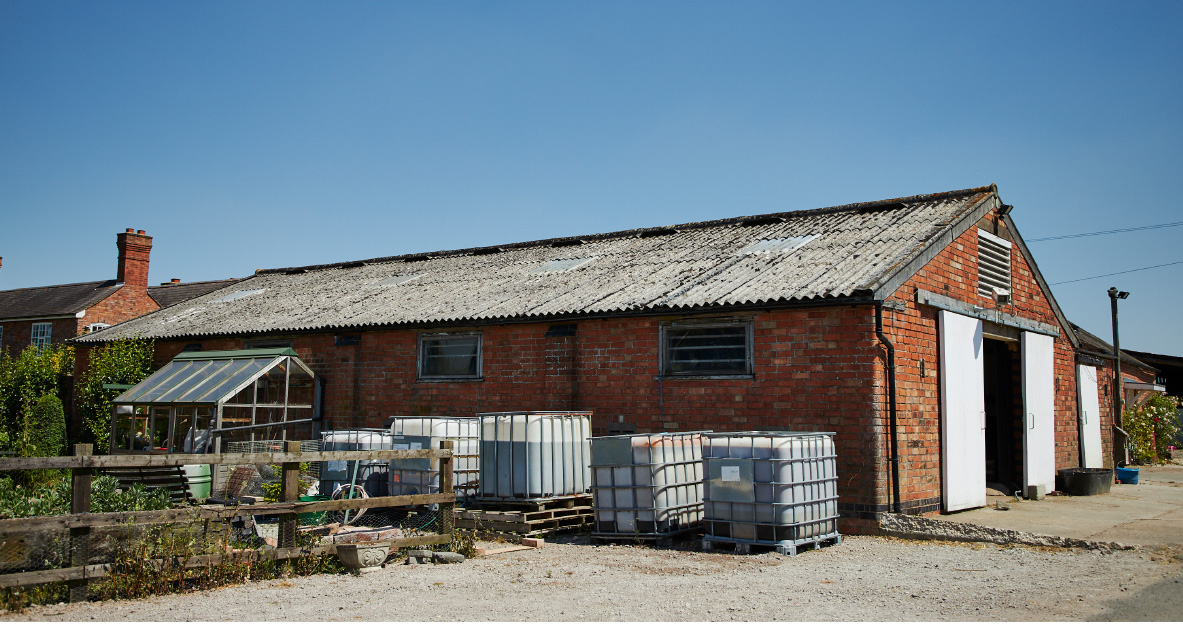 Do you have any superstitions, beliefs or self-imposed rules that you live by?
I never work past 8.30pm – otherwise my mind keeps whirring and I don't sleep.
What do you hope to do this year that you've never done before?
This year we launch our first foray into footwear, with a special collaboration with shoemaker Crown Northampton. We are super excited about the Billy x Crown Sneaker which launches on 12thSeptember as they are made just 25 miles away from our tannery. How often do you know exactly where your shoes are made and where the leather comes from? That, to us, is incredibly special.
What is it that drives you?
I'm driven by the satisfaction that comes from creating a product that solves a genuine problem.
Want more entrepreneurial insight? Check out our interview with Adam Lewenhaupt, the creative mind and founder behind one of the best new brands in men's sneakers, CQP.