One of the greatest sports cars of all time, born and bred in Germany, taken to sunny southern California and modified by a retired British rock musician.
If that sounds to you like a recipe for expensive disaster, then you're not alone in thinking that. Especially since the car concerned is Porsche's masterpiece, the 911, and in particular the 964 variant, made between 1989 and 1994, arguably the greatest of the marque.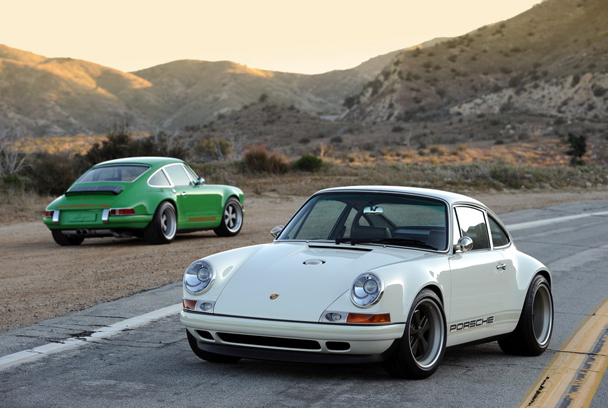 How to improve on perfection? And who would dare to?
Step forward the intrepid Brit concerned, Rob Dickinson, a car enthusiast with a product design degree and no fear at all of causing outrage among the world's many obsessive 911 fans.
The result is something extraordinary: the Porsche 911 by Singer, as Dickinson has called the cars that have rolled out of his LA workshop since 2009. From the outside the Singer looks like a 911, but somehow more so. Tyres are wider, and wheel arches stretch out to cover them.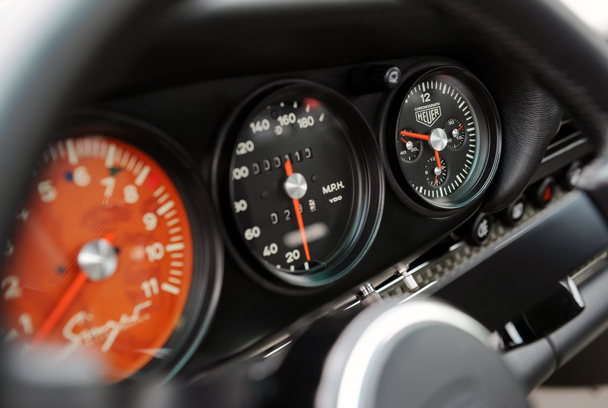 Inside, there's not a surface that doesn't delight to both sight and touch: aluminium finishes are standard, or there's a nickel option if you'd prefer it. Dickinson takes the basic car - supply your own or he'll find one for you - strips it back and then obsessively remakes it into what he believes a 911 should be if it's going to cruise down Sunset Boulevard before blasting off up Highway One all the way to San Francisco.
Push on the exquisitely-made floor-hinged accelerator pedal and those who've driven it say you'll feel a difference too. The Singer Porsche 911 is set up as if it was a Californian hot rod. Take those Highway One curves and hear the Singer sing: that unmistakable 911 sound, funnelled here through remade suspension and bespoke dampers to that wide, wide rubber.
Much of the 911's frankly terrifying tendency to break away suddenly at the back and land you in the Pacific beneath has reportedly gone, replaced by the tenacity of a much smaller car with much better weight distribution.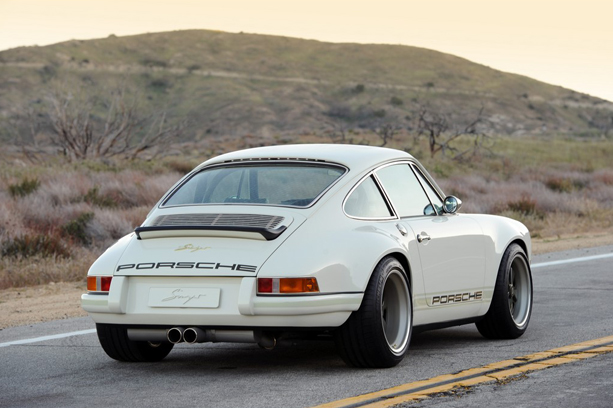 Everything about the Singer Porsche 911 is illogical: the concept, the audacity of taking on Stuttgart's finest, the very idea that this finest of sports cars can be improved. And yet the result is that most 21st century of objects: a truly unique piece, an artwork if you will, created through artisanal design with obsessive attention to detail.
Watch the video "Singer Vehicle Design: Porsche 911 Re-Imagined" here:
If you have a spare $500k you can pick one up here.