Between work, meetings, lunches, drinks, dinners and commuting, life can be pretty hectic – and that's all just in one day. Where we can simplify, we do, and one of the easiest places to clear the clutter and really relax is in our homes. Cultivating a refined collection of beautiful, well-made, functional homewares makes coming home after a long day a much more enjoyable and luxurious experience.
Since the beginning of this year, Feldspar, the independent British brand run by Jeremy and Cath Brown, has been dedicated to improving our home with small, considered touches of design. The pair, who recently moved from Hackney to Devon for a slower pace of life in the fresh air, create 'objects for life', which basically equates to homeware with an emphasis on timeless design and good quality materials. Think of it as a collection of entirely unique items that are made well and made to last.
But, don't be mistaken into thinking that, despite only being founded this year, Feldspar is an experimental start-up looking to grow in the world of modern interiors. It is quite the opposite. Jeremy, for instance, has previously worked for the UN across Africa helping luxury fashion houses build sustainable and ethical supply chains. What is more, he also has work in the collection at San Francisco MOMA and was named as one of Wallpaper* Magazine's 'Next Generation' of designers. While Cath has previously trained as an architect and has degrees in History of Art and Architectural History. So to say their designs are well-thought out, incredibly well made and geometrically outstanding, is a bit of an understatement. Discover the charm of Feldspar for yourself by checking out a few of our favourite homewares from the latest collection to launch at OPUMO.
Inspired by walks on Dartmoor and medieval tapestries with a modern colour palette, the limited-edition 'Moor' blanket adopts a special landscape scene that is designed to sit over the end of a bed or draped across a sofa. Made from Superfine Geelong lambswool which is renowned for its soft handle and luxurious heavyweight feel, the blanket is knitted using a specialist jacquard technique that is also double-sided with an intricate birds eye pattern on the underside.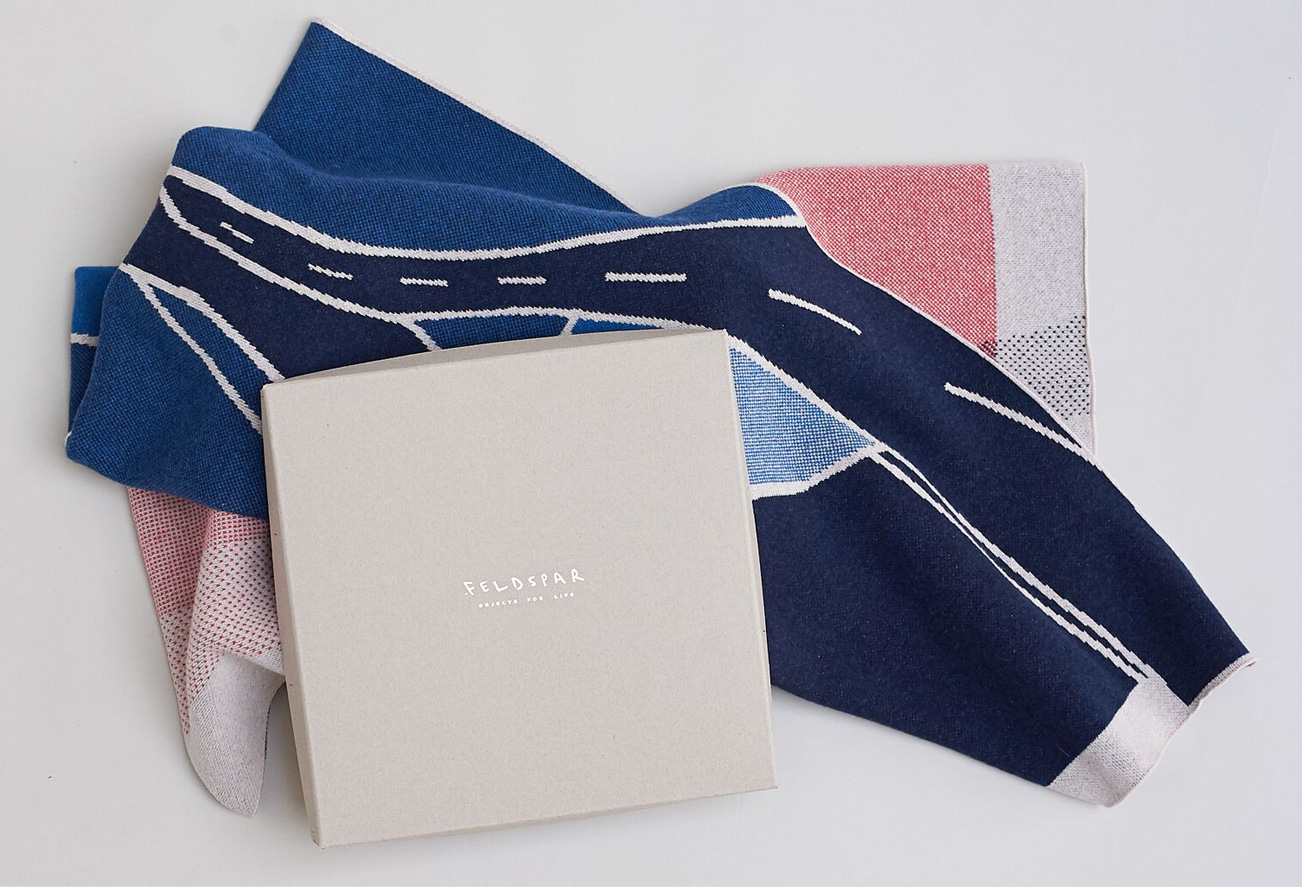 All of Feldspar's designs are quintessentially British and none more so than their signature line of premium candles. Hand poured in Devon into fine bone china dimpled containers made in the heart of the Potteries in Stoke-on-Trent, the fineness of the container produces a lantern-like glow when the candle is lit. While the special 'kelp' scent represents the coast as the uplifting and breezy fragrance features top notes of sweet fennel and Sicilian bergamot alongside a base of fresh petitgrain.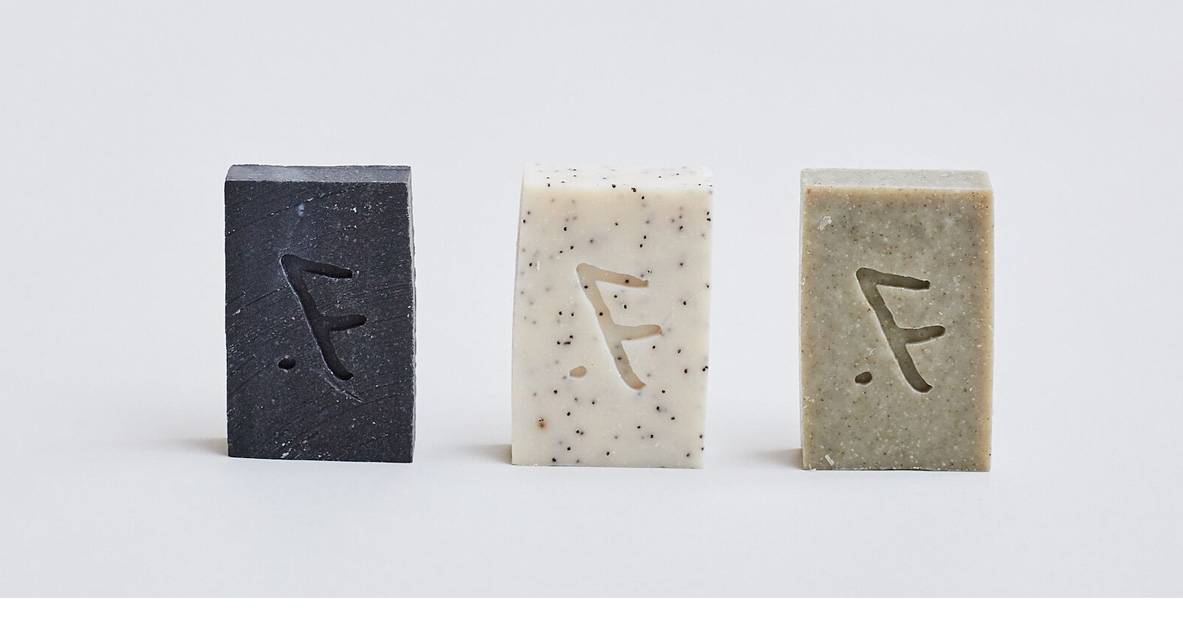 With a base of coconut, olive and sustainably sourced palm, the Feldspar Ash Soap is blended with pure essentials oils and activated charcoal for amazing absorption – to ensure the soap will draw out all impurities and bacteria from the skin, leaving it fresh and clean. The Ash fragrance blends a base of smoky vetiver with top notes of mandarin and a heart of rosewood to offer a deep and woody scent reminiscent of Ash wood burning. The 100% natural soap is also cold processed and not heated so it retains the benefits of the natural ingredients, leaving skin naturally cleansed and feeling soft.
Shop the entire Feldspar collection at OPUMO.