Studio Esinam treads that extra special line between contemporary every day art and art that sparks conversation. They do this by bringing you closer to some of the world's finest architecture by exposing the creative process and designs that led to the great work.
Established in 2013 by art director and architect duo Josefine Lilljegren and Sebastian Gokah, Studio Esinam is a specialist print-based studio situated in Gothenburg. The pair's fascination with open spaces, urban high-rises and historic buildings has prompted them both to explore architectural cities across the globe, including Paris, Berlin, Tokyo and New York. Rather than portraying the cityscapes like you've seen ten times over, they tell the architectural story of the world's landmarks and prominent buildings quite simply; by producing meticulous line drawings and elevations.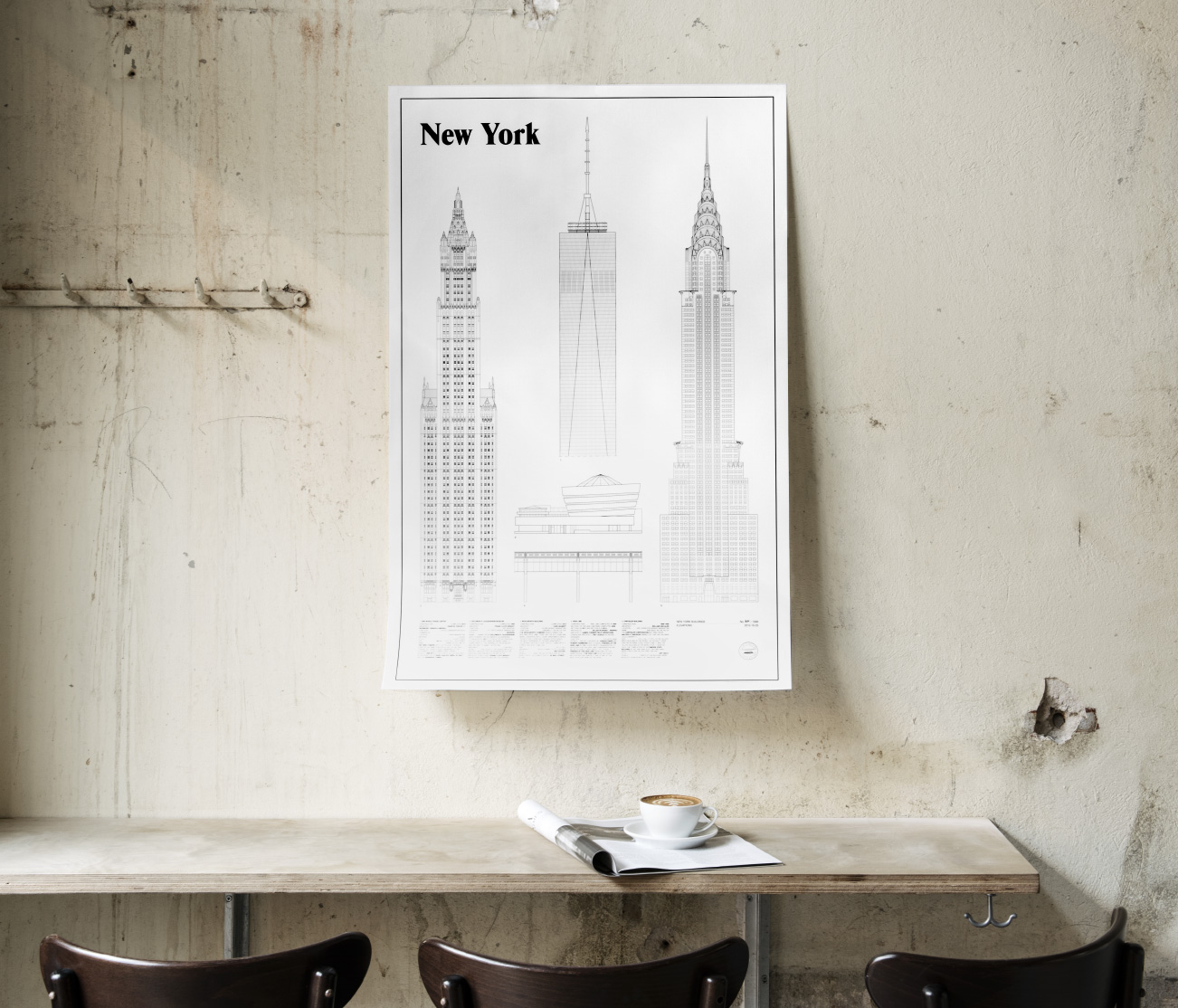 The strict white and grey scale images have a certain romanticism about them that manages to highlight a lot of features that so often go unnoticed. The clean lines and unexpected intricacies have all been condensed into a unique collection of portraits that can pretty much sit anywhere in the house as they operate more as modern, minimalist prints in comparison to the architectural prints that you so often see.
That's because Josefine and Sebastian portray architecture in its simplistic brilliance. Each city has its own unique feeling, texture and sculptural beauty. The studio's aim is to explore and communicate the deeper qualities of architecture by looking at it from new angles and presenting it in fresh and engaging ways. In essence, Studio Esinam's prints are the perfect way to capture a moment in time and display it in harmony with others across every room in the house.
Shop and explore the entire Studio Esinam collection at OPUMO.
Want to see more of the world's finest architecture? Then you need to see the mountainside oasis of The Chameleon Villa in Bali.