In the face of stiff competition, as so often the case, Ford Motor Company produced some of their finest work; look no further than the Mustang, or perhaps more unnoticed but equally impressive, the Thunderbird.
In the early 1950's Ford was given the go-ahead to launch its bold move into the two-seat sports car market but by the Spring of 1954 General Motors beat Ford to the punch with the unveiling of the Chevrolet Corvette.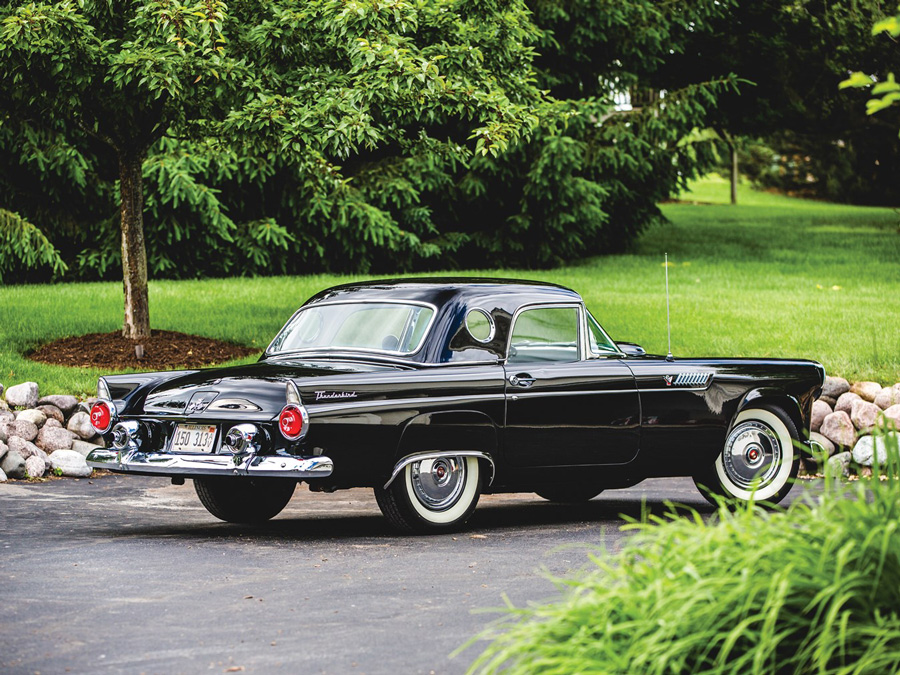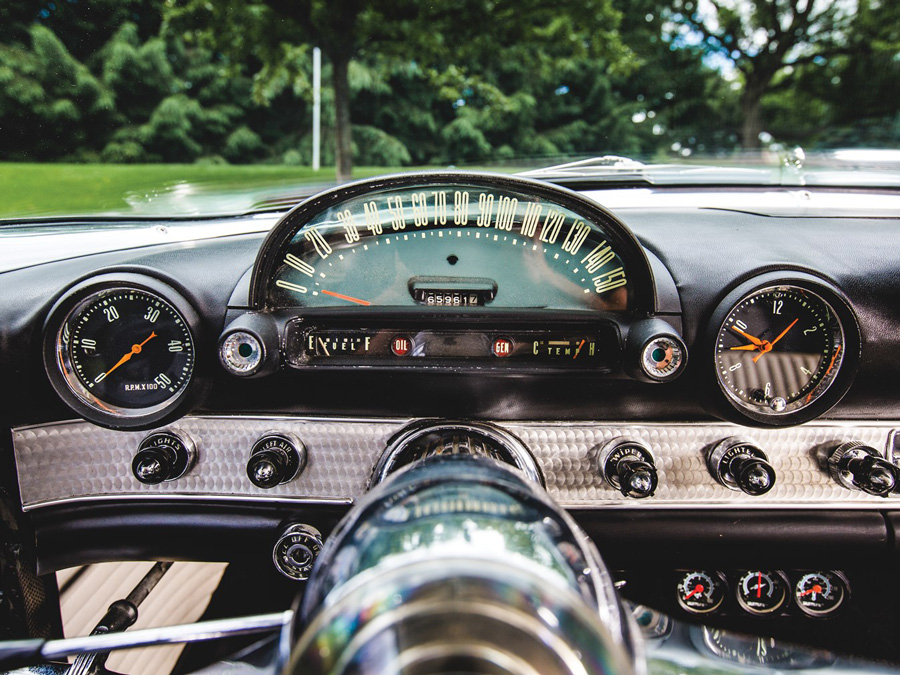 However, the arrival of the Chevrolet proved that 'competition is a factor in which all humans can indulge', as in September of the same year Ford's very own version, the Thunderbird, rolled off the production line. Complete with power steering, full interior luxuries and a powerful V-8 engine – the introduction of the Thunderbird was a successful one courtesy of the car's clean, clinical styling, alongside its comfort and drivability.
This specific 1955 Thunderbird, part of the John Lingenfelter Collection, is a perfect representation of how the car became so successful. Heading up to auction as part of RM Sotheby's Motor City Series on the 30th July 2016, the charismatic car is displayed in its classic high-shine Raven Black finish, black soft-top with removable hardtop, black and white leather panelling and classic engine-turned dashboard.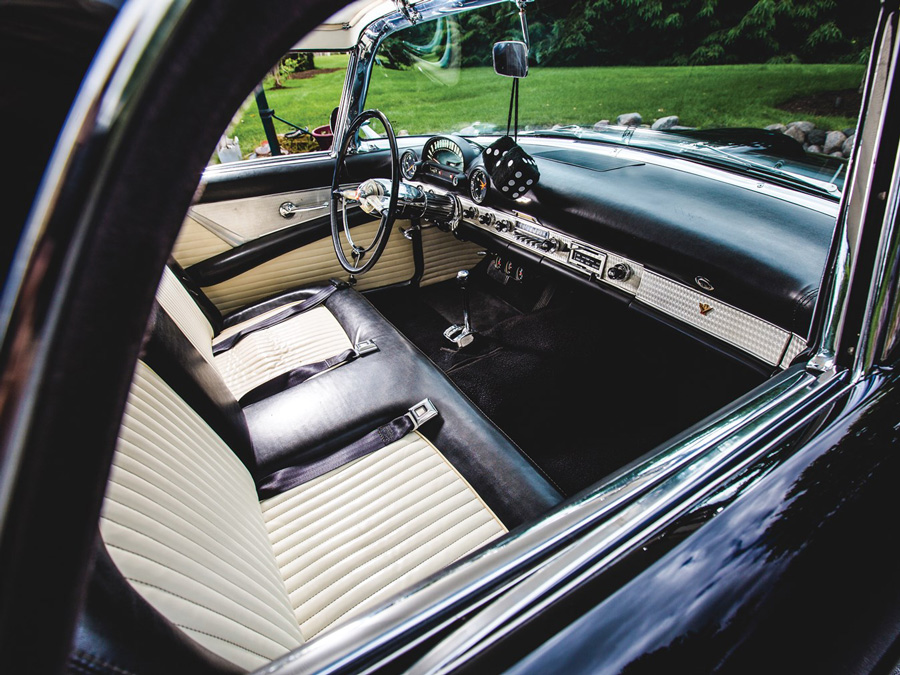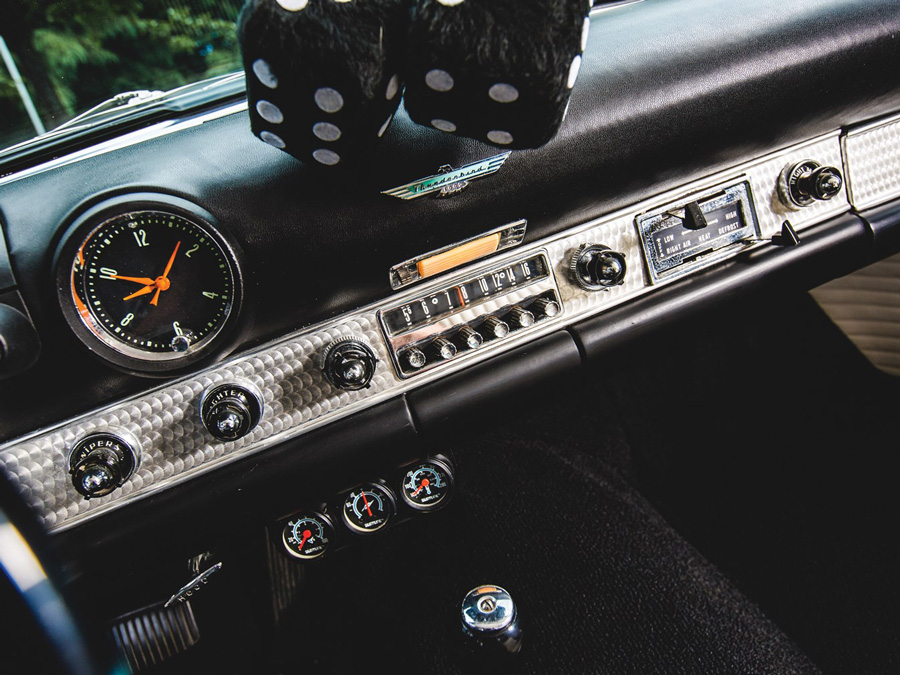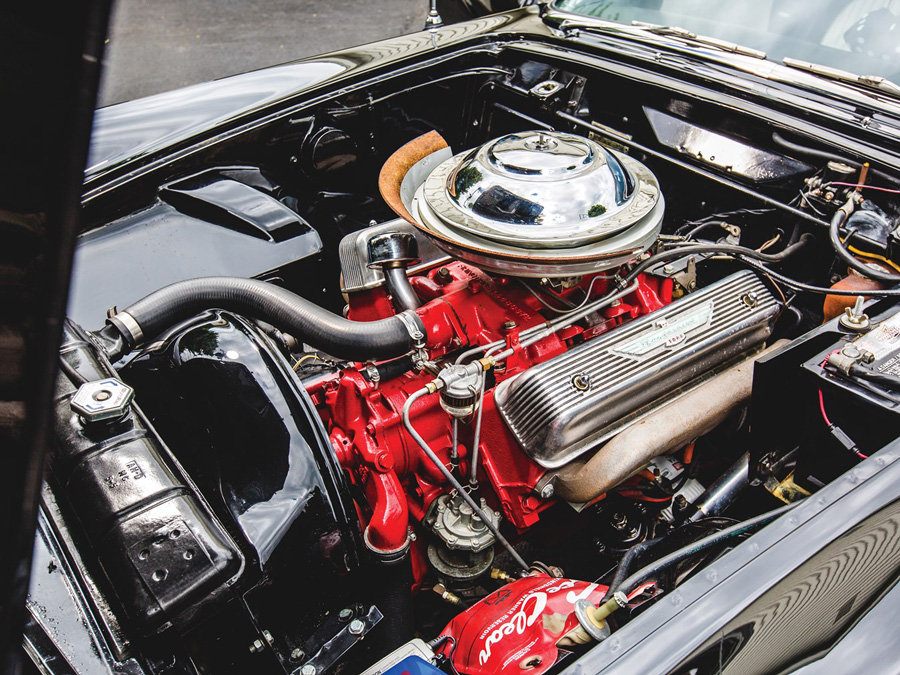 Perhaps underrated but nonetheless impressive, the Thunderbird is more than just an American icon; but rather a car that no collection can be without.
For full auction information head to the RM Sotheby's website and if you're a fan of American classics, be sure to check out the 1965 Ford Mustang V8 Convertible.
Images courtesy of RM Sotheby's.