The annual Ferrari press conference is always a show worthy of stealing hearts and in 1964 it was no different; although no one quite expected what was to be unveiled and what would eventually gain some of the automaker's greatest fanfare.
Ezno had a surprise up his sleeve as it was in 1964 when Ferrari officially introduced the 330 GT; the commuter's Ferrari. A car that could withstand the daily grind yet still posses a full-load package to keep you entertained on the road.
Designed by Pininfarina, the 330 also represented a stylistic breakaway as the model replaced the typically aggressive exterior with more graceful, understated features. Although the 330 was an extension of the 250 GTE, it was a significantly different type of Ferrari. For instance, the 330 was based around a single overhead camshaft V-12 which was rated at 300 brake horsepower.
This particular Grigio Fumo 330 GT, originally penned in December 1965, has lived a relatively sheltered life which makes it one of the star attractions at the upcoming RM Sotheby's auction. Having been subject to a comprehensive restoration only recently, the 330 boasts the original and attractive blue finish alongside the exquisite contrast beige leather interior and full mechanical upgrades.
Take a closer look at the 330 in the image gallery below and head to the RM Sotheby's website for more information.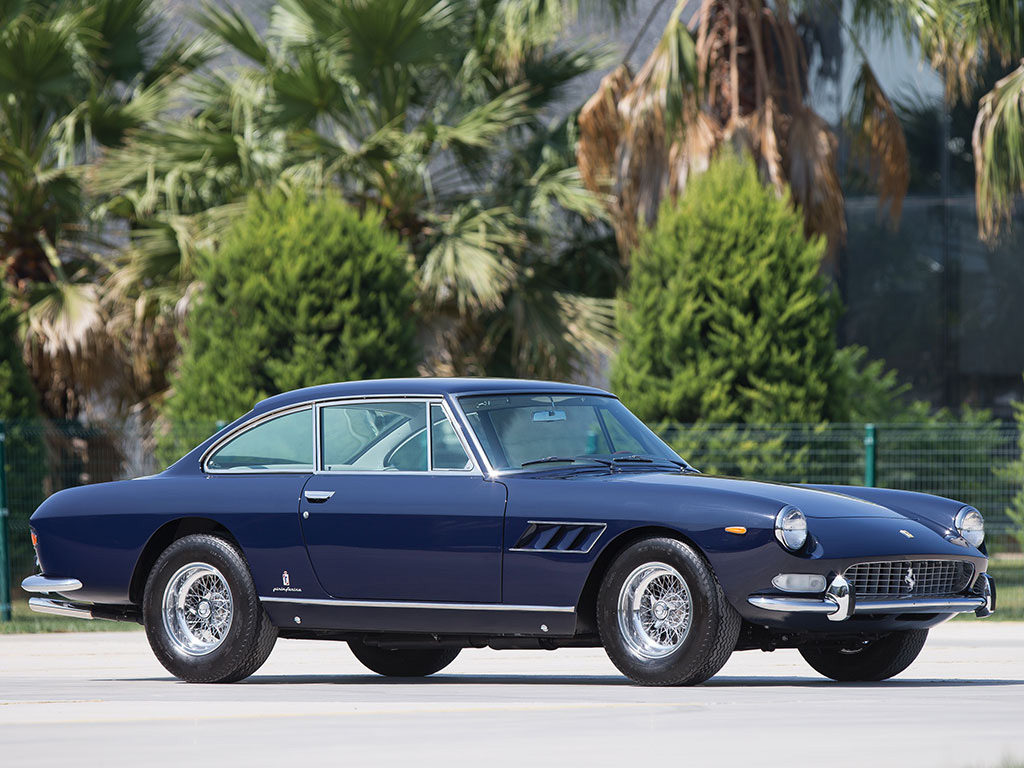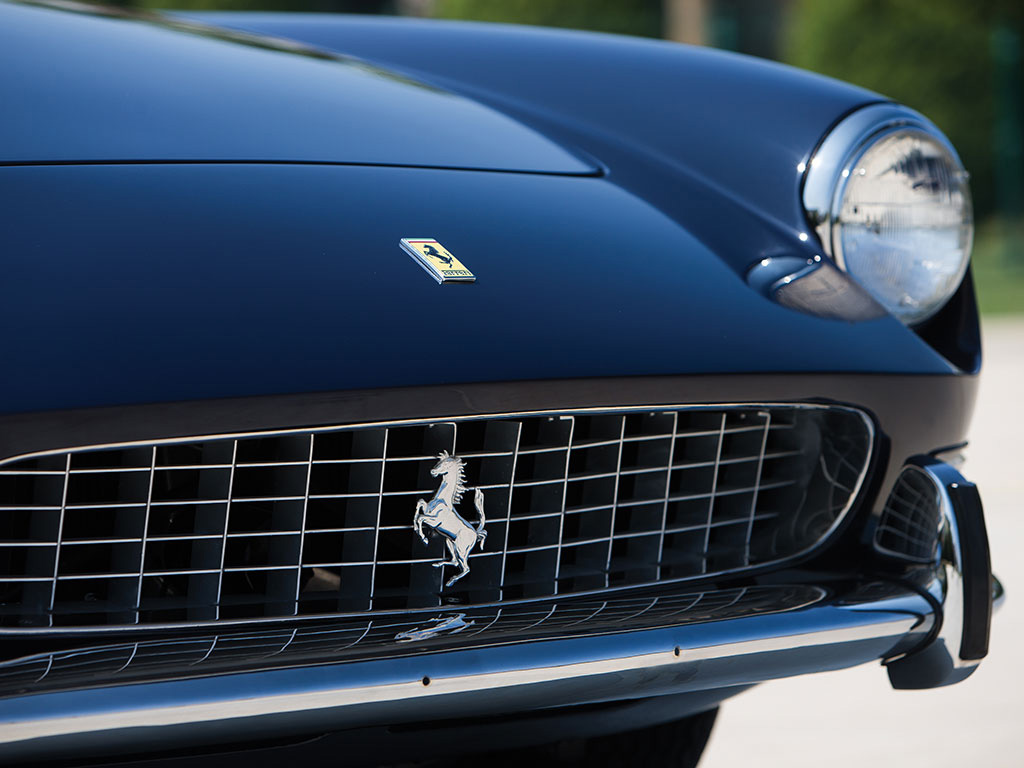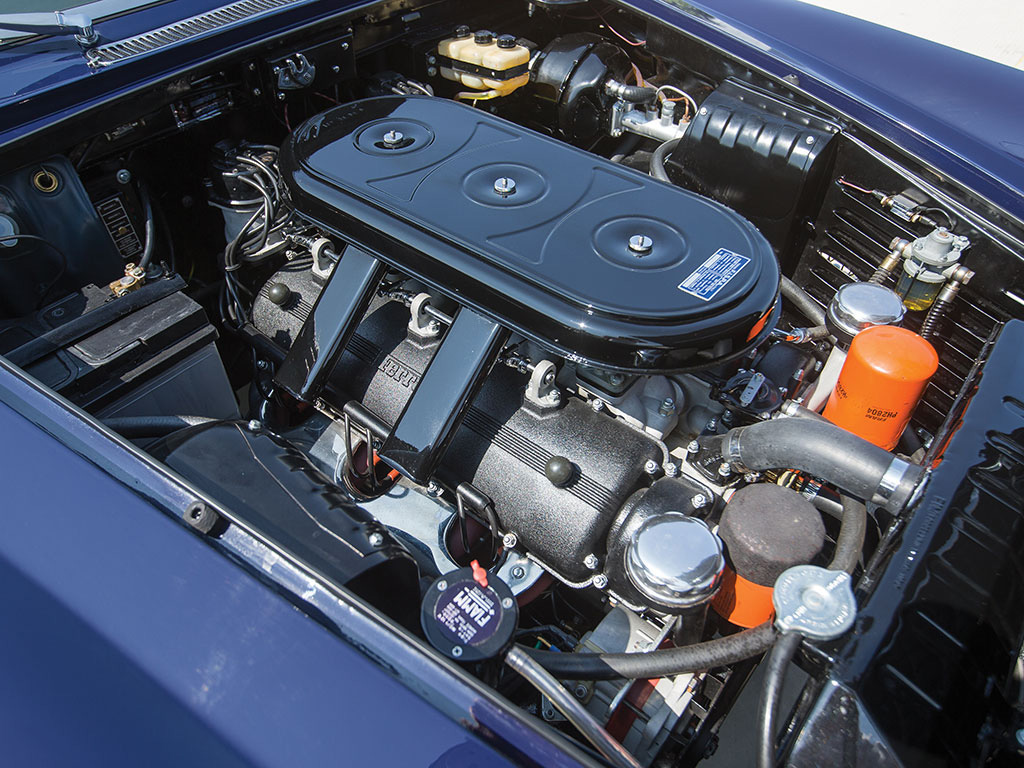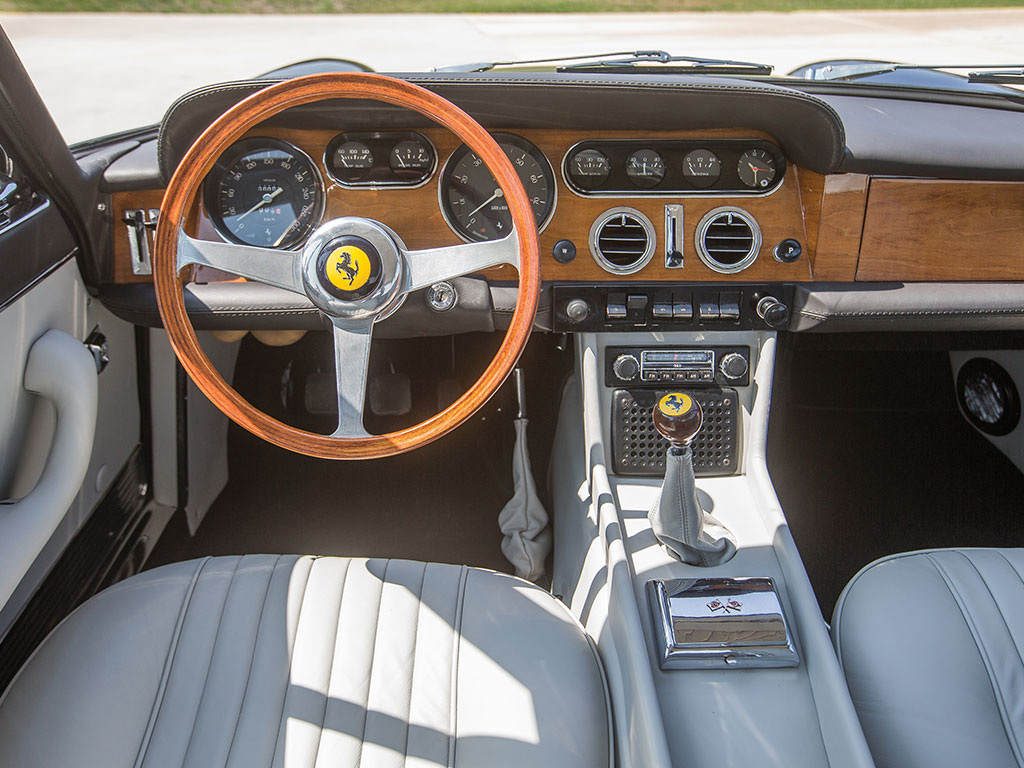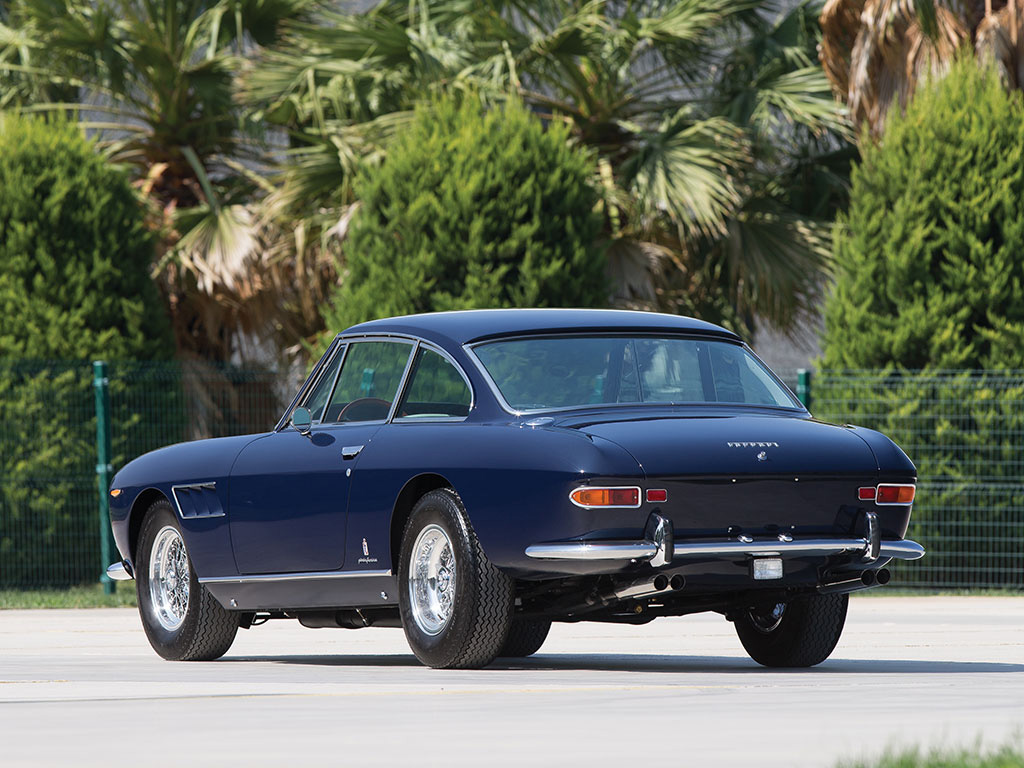 Fan of Ferrari? Be sure to check out the 1990 Riva Ferrari 32 Speedboat.