The appreciation and almost infatuation with vintage cars is at an all time high and you only have to take a look at this 1970 Mercedes-Benz 280SL to understand why.
With its iconic status continually rising, the 280SL exists as one of the most sought after models on the road today. Revered for its well-balanced stance and superior elegance, the 280SL may not be as powerful as the 300SL or even as svelte as the 190SL – but it remains eternally stylish.
In total only 23,885 models were ever made which serves to heighten the car's appeal. Beyond it's voluptuous exterior, the car's popularity stems from perfected development – the fact that the engine is perhaps the best fitting to the SL than any other Mercedes model. But, despite its power, the 280SL is revered for being one of the most comfortable and reserved sports cars on the market.
This particular 'Arabian Grey' model, complete with beautiful red interior, is currently listed for sale via Lap 63 with a guide price of £120,000. Expertly presented in all its former glory, with the option of both hard and soft tops, this 280SL is the perfect representation of why no car collection is complete without a vintage Mercedes.
For further information head to the Lap 63 website.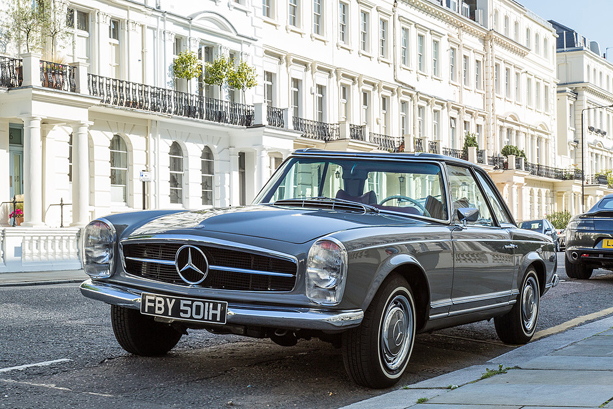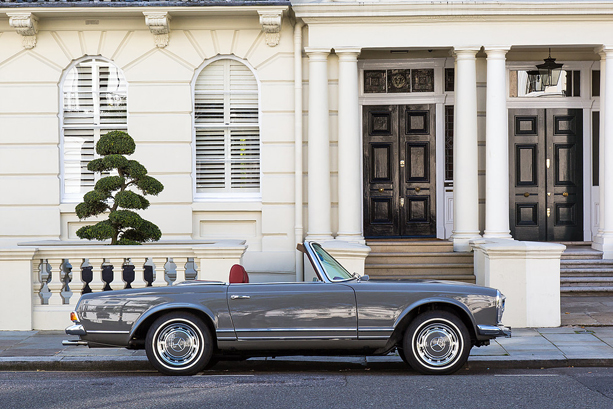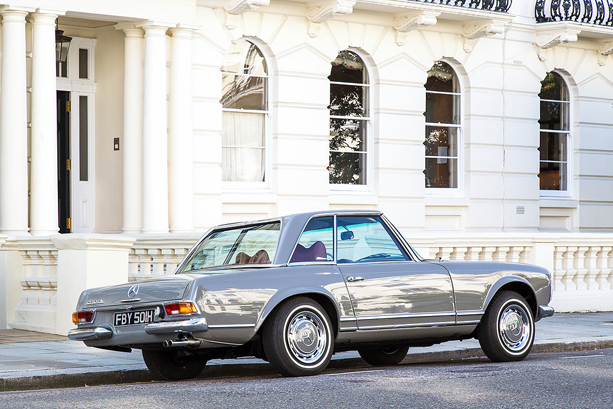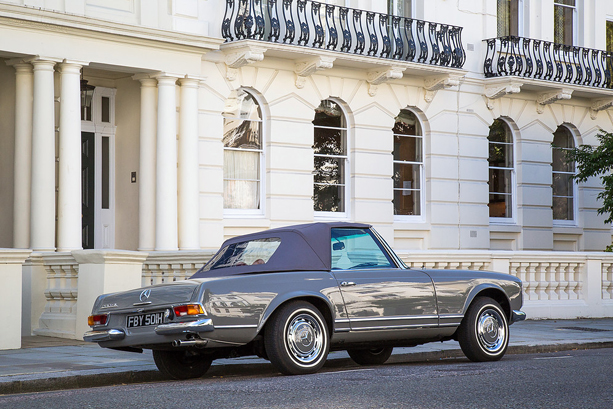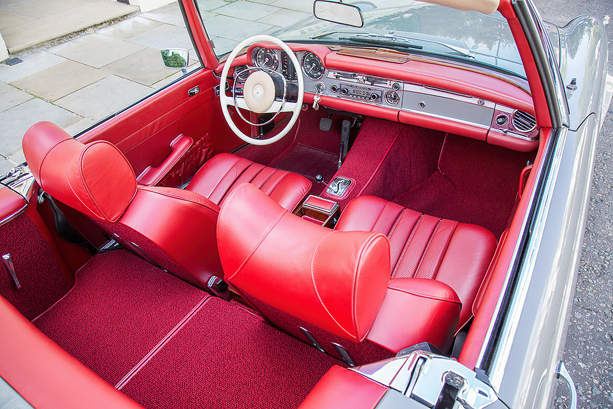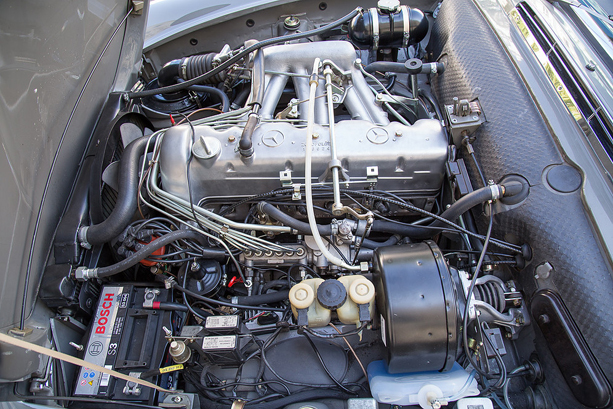 Images courtesy of Lap 63.