At Porsche, they tend to know what you want. And with the GT3 RS, they were thinking you'd like a racing car in your garage. Thing is, being a 911 - albeit one with a large wing out back and a roll cage inside - you can also take it out for a Sunday drive. Be warned though: it'll be a loud Sunday drive, courtesy a 381 bhp 3.6-litre flat-six, and quite fast, with a staggering 190 mph attainable.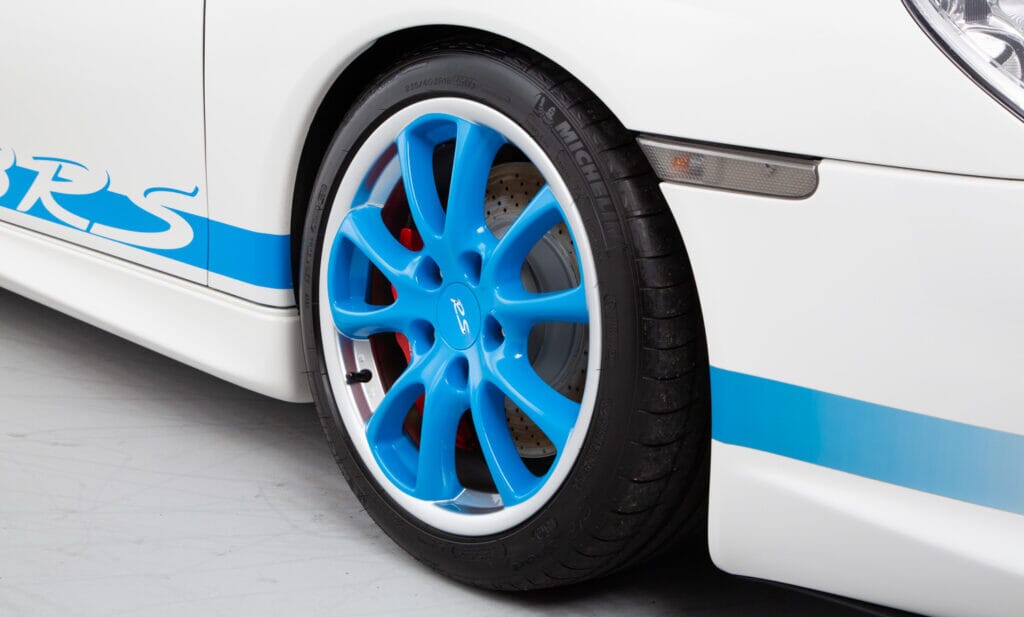 Standout Carrara White colourway is complemented by classic RS decals in Riviera Blue, referencing 1970s homologation specials. Weight-saving is key for any RS, so rear window is polycarbonate, that wing is carbon fibre and interior refinements are at a minimum. Just 140 right hand drive examples rolled off the production line, which explains The Octane Collection's asking price of £164,995. For road and for track, all the car you'll ever need.
Get your fix of all things automotive at The Garage.
---
---