Look around you right now. What do you see? Pads, paper, pens, photo frames probably, a lot of wires, small random objects that you've equated from the last big office clear-out. The very fact you're reading this goes to show that perhaps your desk is not looking its best, or receiving the attention it deserves. But, the addition of a simple desk lamp can go a long way to changing that.
A study published in "The Responsible Workplace" found that natural light exposure in workplaces led to happier workers, less absenteeism and increased productivity. So, if you boast the luxury of windows; embrace them. Paint your walls a natural colour and let the light reflect around the room too. If not, there is still a plethora of lamps and lights out there that can create a warm and inspiring feel to your office space. Which is why we're here and why you're reading this. So, scroll down to discover four desk lamps to lighten up any office space.
A lot of office lights are harsh, not that effective and very impersonal, as they often operate on a one size and brightness fits all policy. Anyway, small spotlights and desk lamps can be used to dictate and change light in different areas of the office and be personalised to different employees tastes. Which is exactly what you need to be doing. This Menu Peek Table Lamp, exclusively designed by Jonas Wagell, has been described as a 'lamp with personality,' which is pretty much what's missing in a lot of modern offices. Anyway, Wagell's has turned the quirky design into something completely practical. An antidote to overbearing lamps, the Peek Lamp is conceived in a new way to literally 'peek' over objects on the desk. Plus, the proportions have a dip in the top of the base for needful things – headphones, jewellery etc.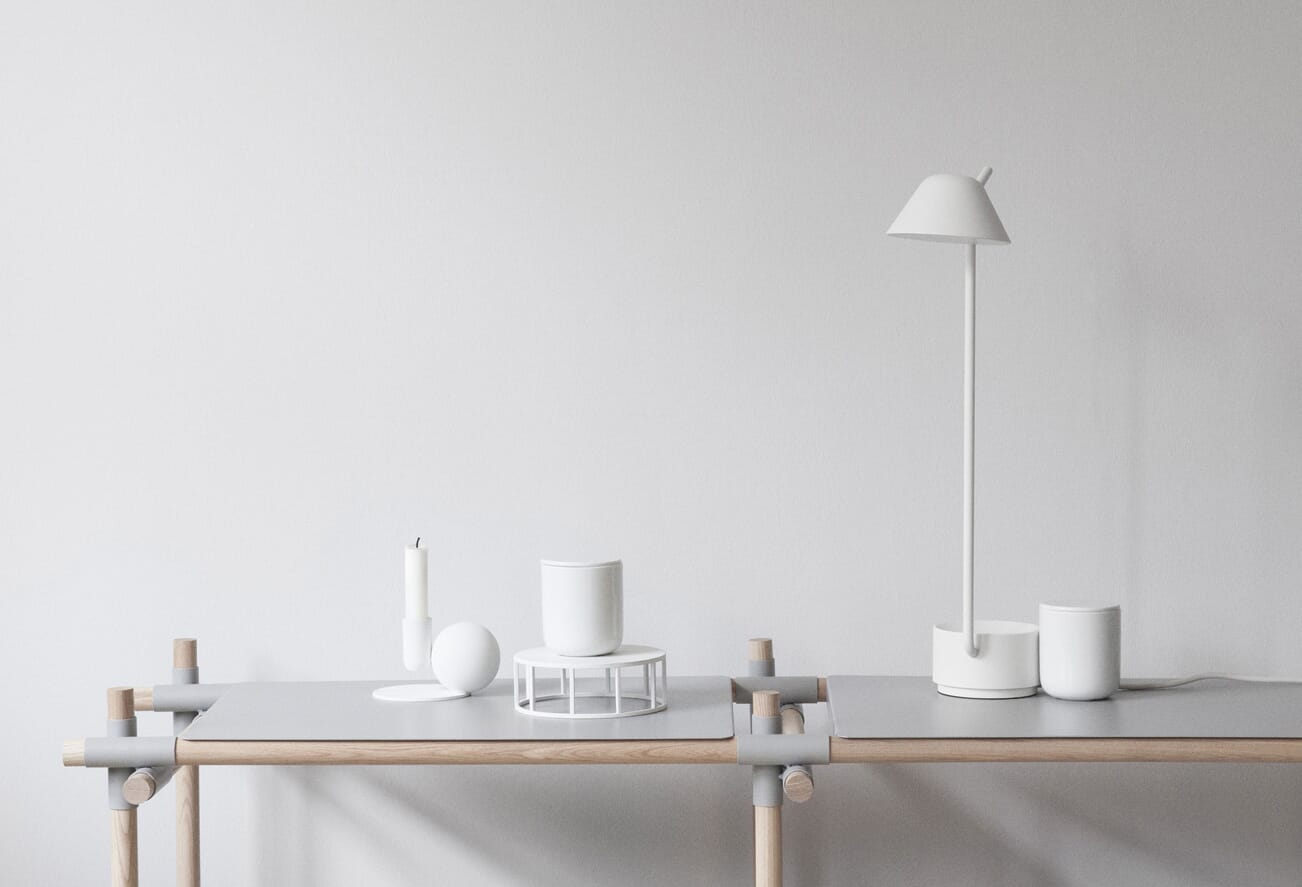 This desk lamp needs little to no introduction, really. For over 70 years Anglepoise has created a range of table lights and desk lamps that are considered to be British design classics. Take this 1227 Desk Lamp, for instance. The original design was conceived in 1935 and is generally accepted as the archetypal Anglepoise lamp as it was the first to feature the brand's pioneering constant spring technology which delivers ultimate flexibility and balance. That flexibility also translates into the workspace too, as the adjustable shade, length and integrated switch makes the Anglepoise lamp a lot smarter than most.
Despite this being the most stylistic desk lamp in the edit, the Vitamin K Lamp is perhaps the most functional and adaptable, too. Made up of two parts – a shade diffuser and a base that houses the lamps - the K Lamp features two solid ceramic forms that interact to create a single, fluid silhouette that creates a warm, ambient glow in any desk space. The base form houses the lamp itself and the shade gently reflects the light into the room and this dispersed glow is achieved by an LED bulb allowing the lamp to be used in both ambient and working situations.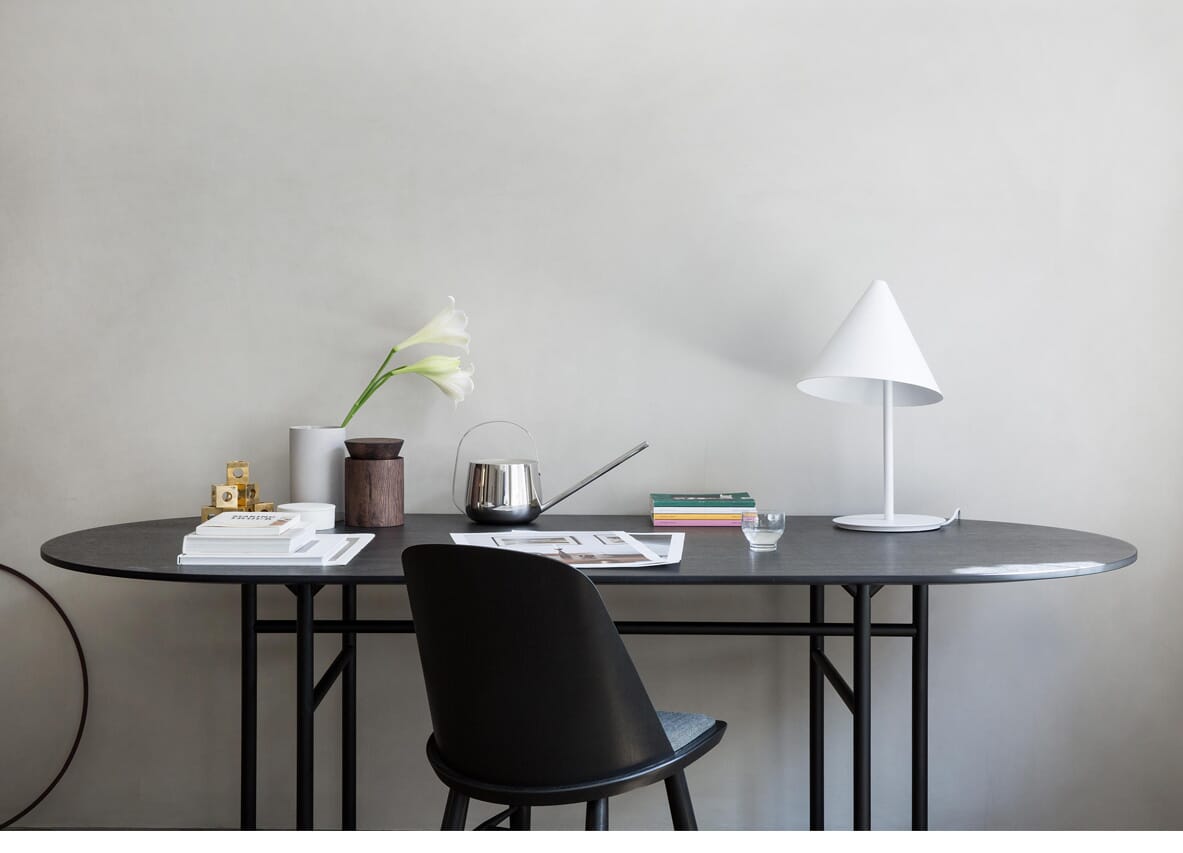 With clean simple lines and distinctive geometric form, the understated Menu White Conic Lamp will blend into a variety of office spaces, without bringing too much attention to the fact you've bought a brand new light for your desk. In a time where more thought is being given to quality of light in offices – with computer screens presenting a lot of different lighting challenges – it pays to concentrate on the relationship of light on your desk. Now, you can create a fully coordinated lighting scheme without taking up much space thanks to the Conic Lamp. It's been exclusively designed by one of the brightest talents in modern design, Thomas Bentzen, and it features a cone-shaped shade in painted metal, cocked at a pleasantly jaunty, adjustable angle.
Shop all lighting collection at OPUMO.