Words by Lucy Thomas
Let's be honest, cabin bags are a nightmare. Especially, when it comes to knowing if the measurements and dimensions of the bag are compliant with the airlines, and with different airlines having completely different requirements, it's hard to know where you stand from one trip to the next. We're here to make your life easier, though, with five of the finest carry on bags that you can buy right now.
Horizn Studios is at the forefront of cutting-edge design. The German-based brand uses its signature aerospace-grade polycarbonate shell as a lightweight protective casing for each suitcase, making each one tough and durable. Fitted with a removable 10000 mAh battery, the case is complete with USB ports allowing you to charge devices straight from the suitcase. It also has silent Japanese 360° spinner wheels, which is a nice touch, and one that the travellers around you will be sure to appreciate, too.
The functions of this Bennett WinchWeekender Bag are never-ending. With a spacious interior to accommodate an entire week's travel, the holdall features separate waterproof pockets and compartments for shoes, a laptop and even an external pocket for your phone and passport. It's pretty much the perfect accompaniment for any trip away.
The duffel shape of this latest release from Steele & Borough is malleable enough to hold all your holiday essentials, while the canvas material is lightweight and durable. Useful for the everyday as well as travelling afar, this duffel bag will be an asset to your bag collection.
Holdalls are the most versatile of all cabin bags, and this one is no exception. Made from water-resistant British waxed cotton, the bag has endless pockets to keep all your holiday essentials within easy reach. Fitted with an adjustable strap, the holdall can be worn across the body, on the shoulder or as a hand-held holdall, providing maximum comfort with minimal fuss.
+
Midnight Blue / Cuoio Cotton M/S Haven Bag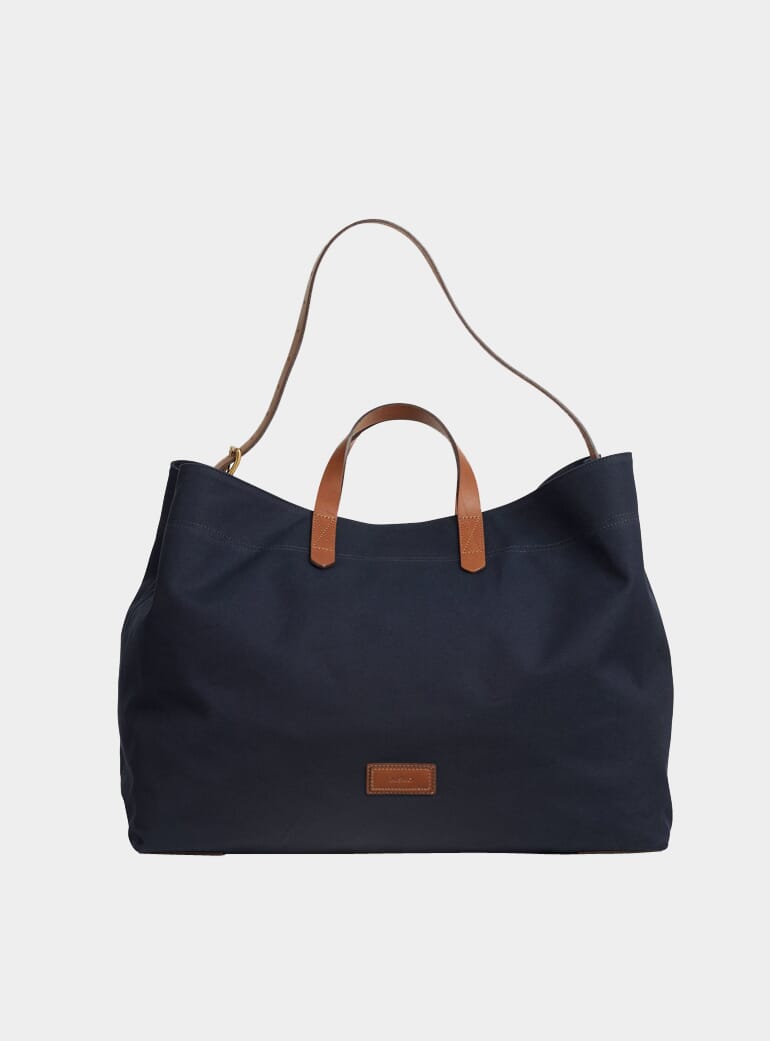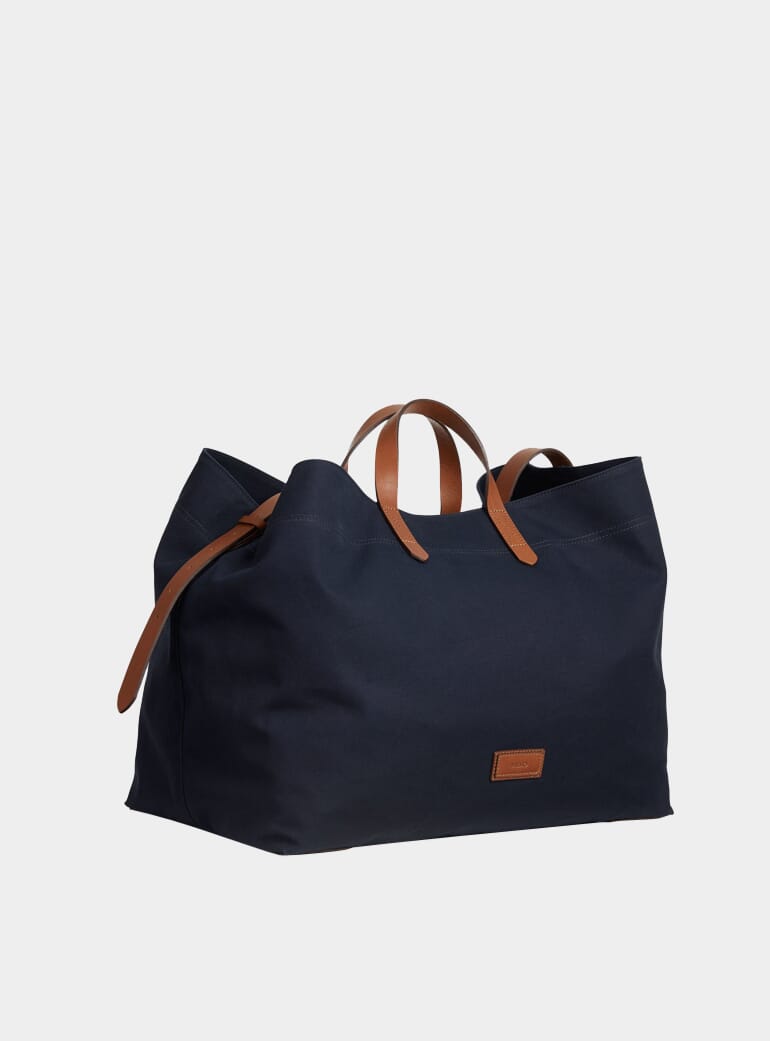 Midnight Blue / Cuoio Cotton M/S Haven Bag
Lightweight and versatile, and complete with contrasting brown leather straps, Mismo know a fair bit when it comes to bags that boast a casual practicality. The spacious inside is complete with zipped and buttoned pockets, suitable to hold all odds and ends when travelling, while the adjustable belt strap running from gusset to gusset serves as a shoulder strap or as an extra closing mechanism when carried by the short handles.
Shop all cabin bags at OPUMO.