When it comes to buying new items for your home its not always about improving its appearance. It so often is, but at this time of year, survival instincts set in. Rather than looking at homeware solely based on aesthetic, winter is a time where you stock up on the comfort items that make returning home every night a pleasure. So, rather appropriately, we are taking a look at some of the finest winter throw blankets around. Throws that will keep out the cold and make your home look a whole lot better, too.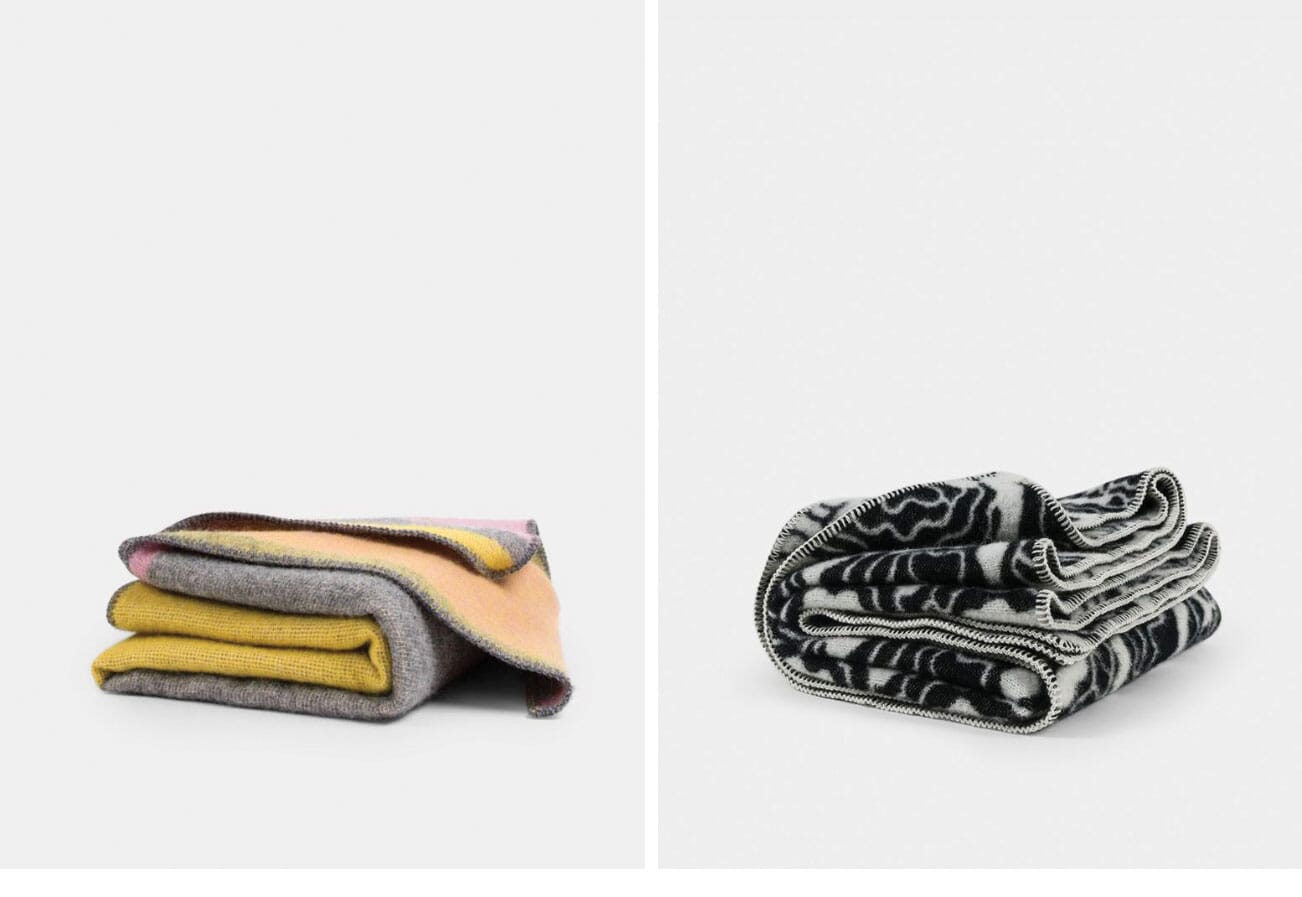 ZigZagZurich's innovative approach to home textiles is a refreshing one. Refreshing in the way that the Swiss collective manages to blend the best traditional manufacturing methods with modern aesthetics. Take the Konstructiv Wool Blanket, for instance. Created in collaboration with Michele Rondelli, the pastel pop-colour blanket celebrates original woven art on the finest New Zealand Wool Blankets. Best of all, it's reversible. As the pastel colours can be switched up to show the slate grey hue on the other side.
If you're looking for something a little more understated, then ZigZagZurich have that covered too. The Planets Wool Blanket has been envisaged by CoopDPS - a new collaboration between Nathalie Du Pasquier and George Sowden – two internationally renowned designers, who came to the attention of the public as founding members of Memphis, the Italian group that changed the idea of design forever with the first Memphis exhibition in Milan, 1981. Today, the collaboration's unique decorative design has been reworked by ZigZagZurich as part of the limited edition CoopDPS x ZigZagZurich 'The Post Crisis Collection' – which is intricately woven in Europe from luxury jacquard cotton for a luxuriously soft-touch.
Now, Slowdown Studio's interpretation of the winter blanket is something different altogether. Inspired by a love of playful prints and patterns, Marc Henrick of Slowdown Studios handpicks his favourite illustrators – including Sara Plantefève-Castryck, Jordy Van Den Nieuwendijk and Espen Friberg – to create their own unique blankets. Each intricately woven cotton canvas is a celebration of individuality and also an invitation to 'grab a coffee, a book and a blanket, and simply slow it down'.
You can pretty much choose any one you like – there's an array of limited-edition designs from a range of the best artists to choose from. If you're wanting a place to start, then let us point you in the direction of the June Throw – created by Australian artist Luke Day. Not to mention the Clifton Throw, designed by Berlin-based artist Jonathan Niclaus.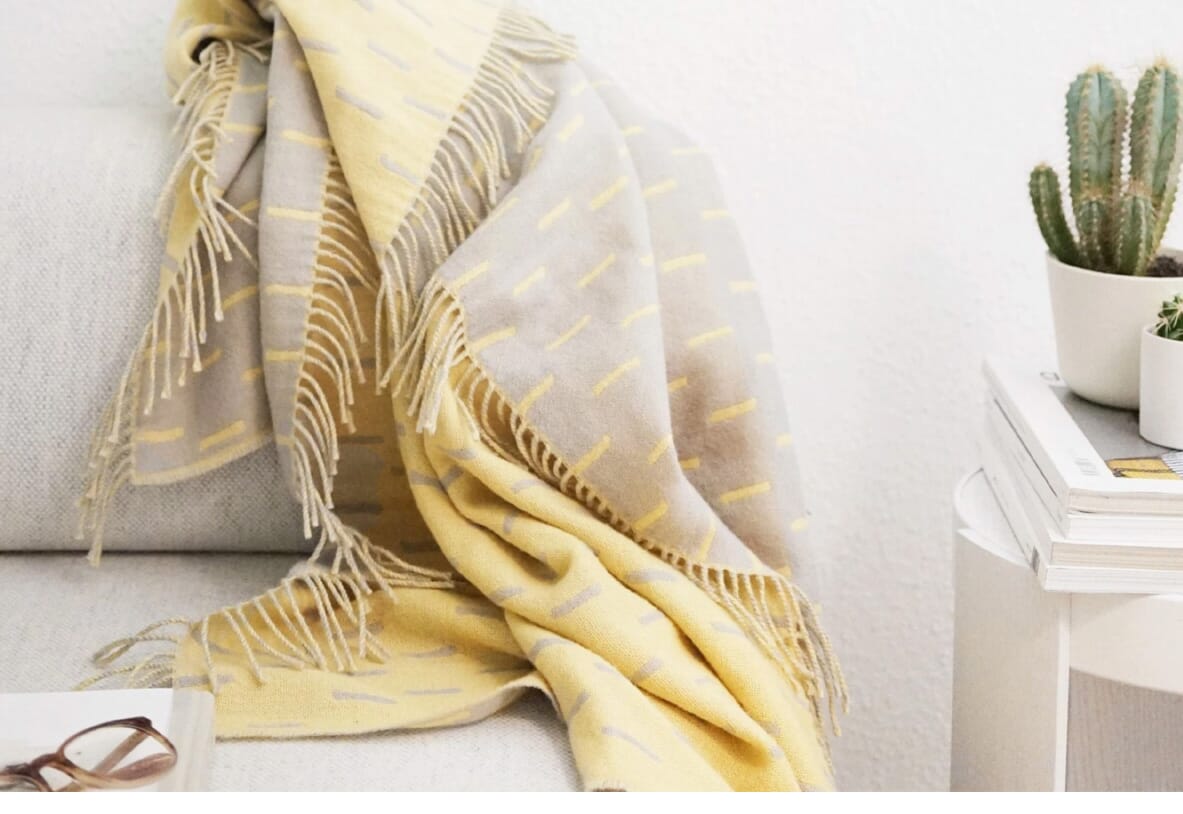 Not all blankets have to be thick, heavyweight and restricted to just winter. Hem's Kenno Throw is a case in point. Cosy in the cold and lightweight for the summer, the reversible throw blanket is made from a superfine New Zealand lambswool and is one part playful, one-part mono-style. Not only that, the blanket also brings together the joyful sketches of Sylvain Willenz' Scribble collection to life.
Shop and explore all winter throws at OPUMO.
If you're looking for more ways to make your home a bit more cosy this winter, then you'll want to read this: The Three Best Candles For Winter From Northwick Wares.