It's easy to get carried away looking through catalogues, social media accounts and magazines serving up reams of 'inspirational' items and examples of 'perfect' interiors – as they all make it look a lot easier than it actually is. Sometimes, all you need is an easy step-by-step guide to tell you how something can be done. So, we thought we would offer a helping hand by teaming up with a few of our favourite Scandinavian brands to provide you with '5 simple steps to the perfect Scandinavian living room'. Enjoy.
Don't Forget Accessories & Art
When it comes to adding accessories and art into your interior work to muted colour tones, look for simple monochrome prints and black and clear frames. As the basis of Scandinavian style is keeping things looking neutral and natural, statement prints will not only command attention in any living space but their subtle touches of colour and texture will be a great complement to a neutral interior. Thankfully, we have a wide range of Scandinavian art, prints and posters from the likes of Atelier CPH, Peytil, By Garmi, Bycdesign, Olle Eksell, Kristina Dam and more for you to decorate your walls with.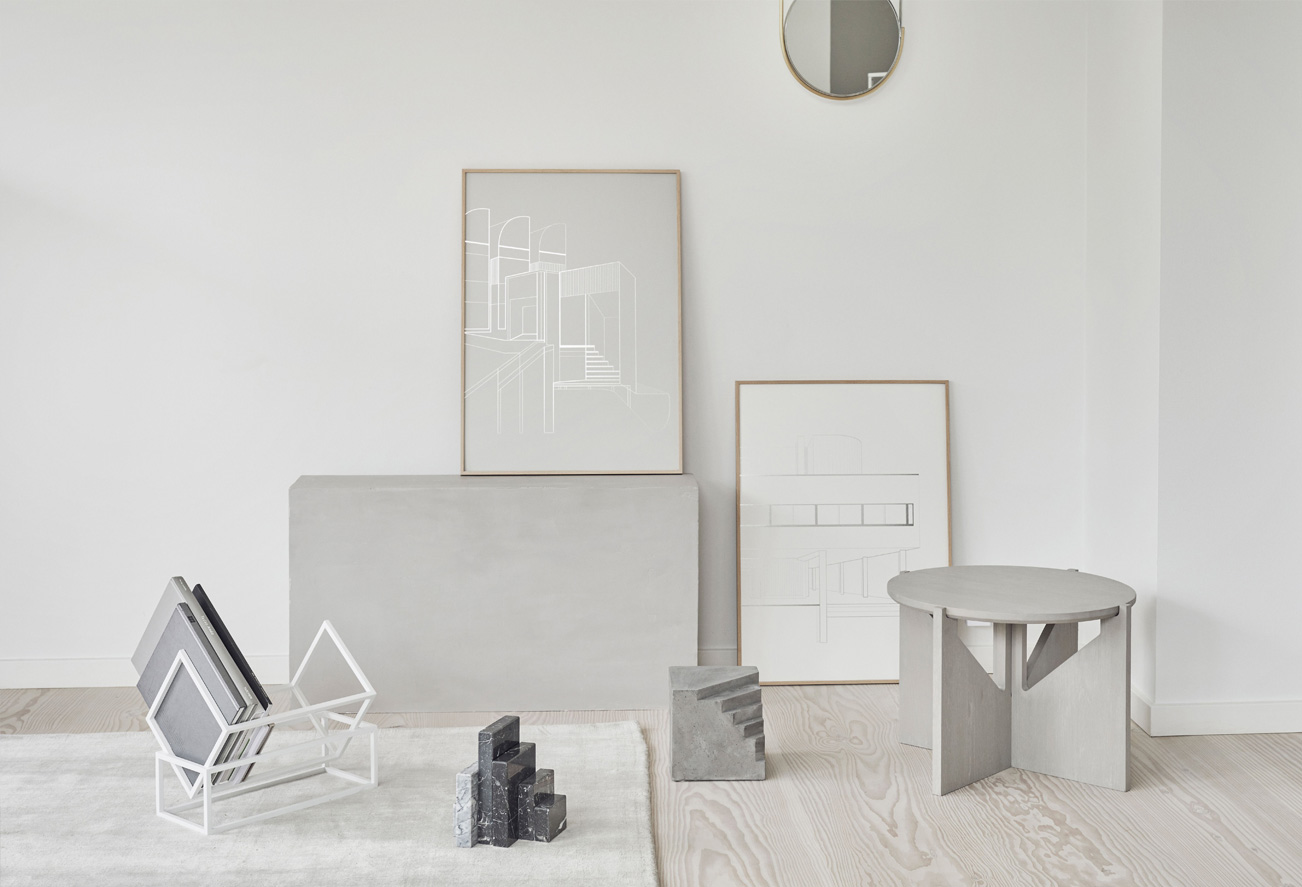 Keep Things Simple
Scandinavian style is fast-becoming the 21st century's defining interior trend, and rightly so. The culture of collectivism across Norway, Denmark, Sweden and Finland combines beautifully handcrafted elements with ergonomic and functional design to create interiors with people in mind. So, when it comes to curating the perfect Scandinavian living area, it pays to begin with an old adage – keep things simple. The logic applies to any room in the house – be it the bedroom, kitchen or living room –and the main pieces of furniture should have clean, simple lines and be neutral in colour. So, for the living space think modernist sofas, smooth edges and simple, uniform textiles, such as the Hem Paolo or Koti sofa. The same goes for furniture; look to mid-century antique-inspired pieces such as natural wooden tables and classic curved chairs from Rex Kralj. And, if you're craving a little bit of colour, you can introduce a few textiles and accessories from Nordic Knots.
Choose Neutral Shades & Colours
This is the base to start all Scandinavian interiors. When choosing the colours for your Scandinavian-inspired living area, you should look to any shade that you may see across the Nordic landscape, particularly across the coastline. So opt for greys, charcoals and eggshell whites, as they will provide the perfect base to build up from. Especially when it comes to adding pop colours of deep sea blues, greens and pastel colours. Neutral walls should not be matched to light coloured floors, instead try a natural wood stain to your floors for a little added warmth.
Go Natural
Following the same premise as the tip above, you should look to wool, leather, wood, cotton, velvet, glass, silk, ceramics and paper – all wonderfully simple, natural materials that will add depth to your interior. From throws and rugs to ceramics and furniture, all the natural materials and colours should appear, funnily enough, naturally. So, look for the warm and understated elements of the design; the knots in wood, the variations in colour in textiles and the natural finishings in ceramics.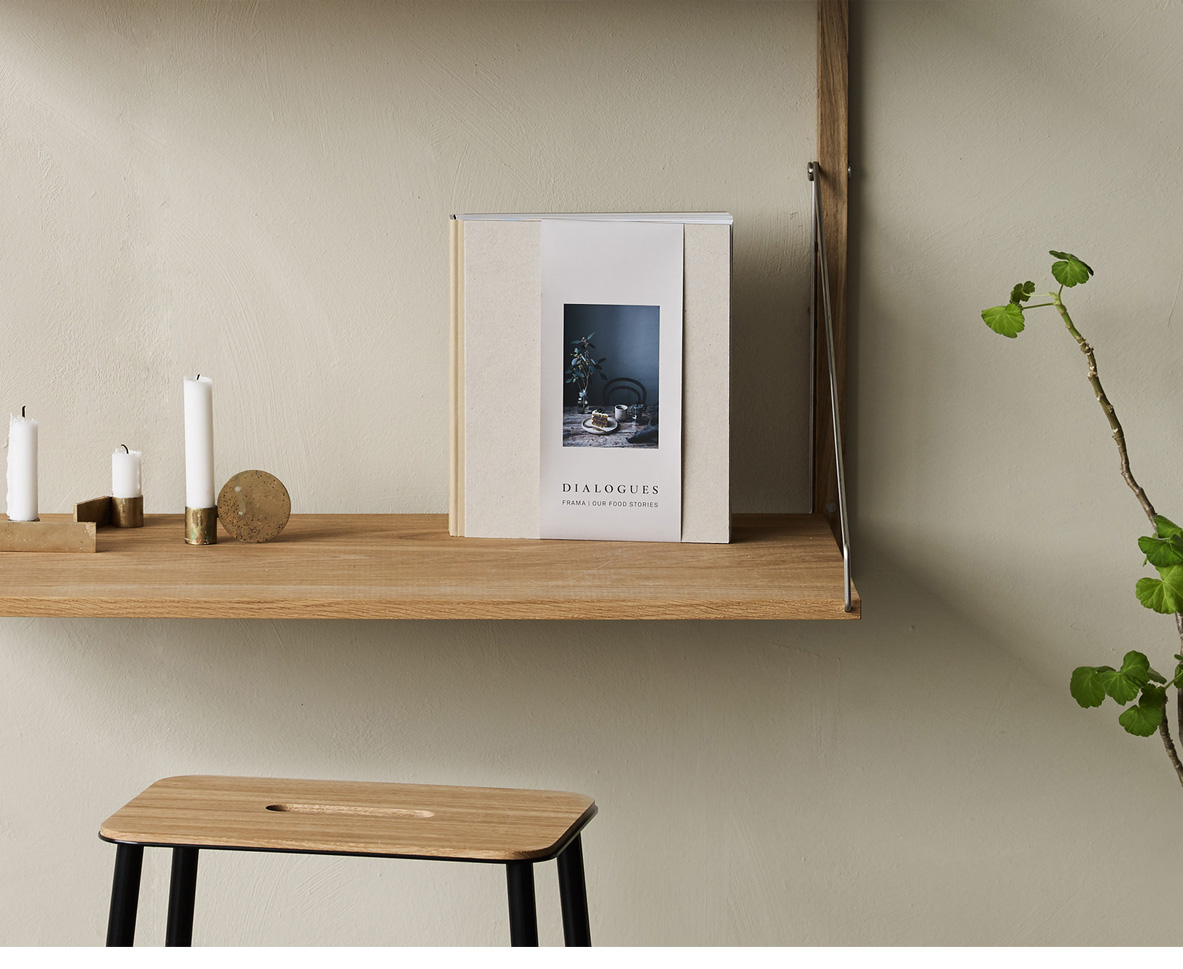 Play With Texture
Experimenting with textures is easy when you're working with natural materials as it all kind of falls into place. The natural grain of the wood, the softness of leather and the rough cottons all give a subtle sense of variety to your room. Using different textures not only infuses the room with warmth, but it also makes the space unique, individual and best of all, comfortable. Look to the likes of Rawii, Swedish Ninja and Atelier CPH to help you find the perfect finishing touches.