A sofa can make or break a room, so it pays to invest wisely. The best sofas are not only comfortable and reliable, but look the part and happily complement their surrounding interiors.
If you're on the hunt for a new sofa, you've come to the right place. From timeless and practical settees to sustainable wooden frames and modern, minimalist sofas, we've picked out six of the best sofas to buy in 2021 from three of our favourite furniture brands — Hem, Soho Home and MADE. Scroll on to find the perfect pew for you and the family. 
Hem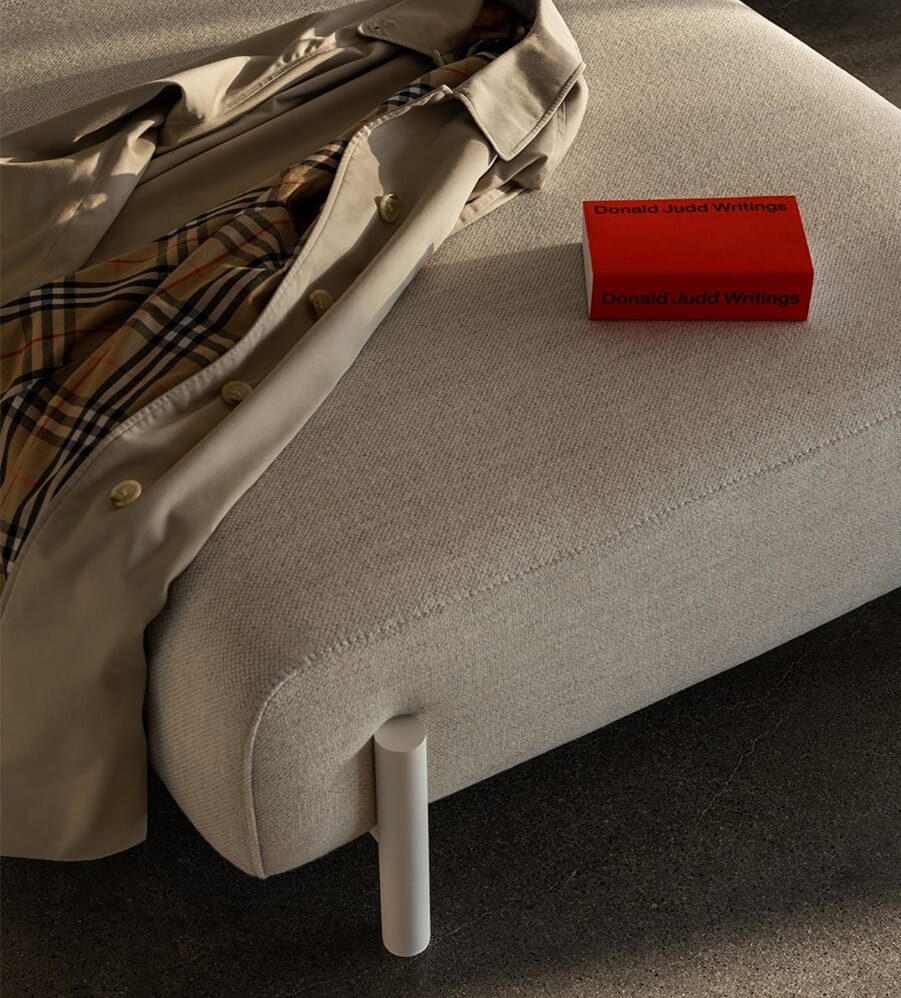 Palo Modular Corner Sofa
Always the forward-thinkers, Hem's in-house design team have created a sofa that evolves with you. The Palo Sofa's innovative modular system allows components to be added, removed or rearranged as you wish. Reposition cushions and armrests, pop on a side table or aadd another seat. The sleek architectural frame is timeless and chic, guaranteeing a sofa that you'll cherish for years to come.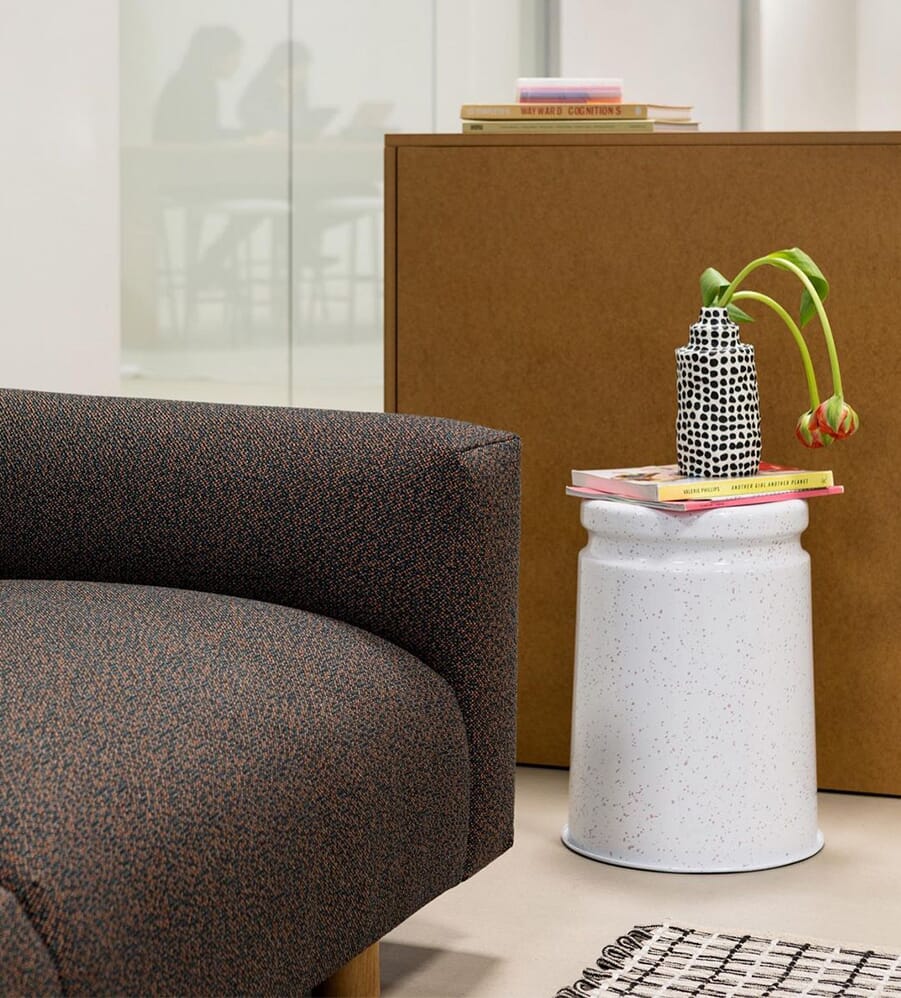 Koti 3-Seater Sofa by Form Us With Love
Designed especially for Hem by Stockholm-based studio Form Us With Love, the Koti Sofa is made for relaxed living. Prioritising comfort, it boasts super-soft cushions that you sink into, downy armrests that are as comfortable as pillows and the choice of two ultra-tactile, three-dimensional upholsteries: a wool blend knit or luxurious virgin wool. It's perfect for nestling into at the end of a long day.
Soho Home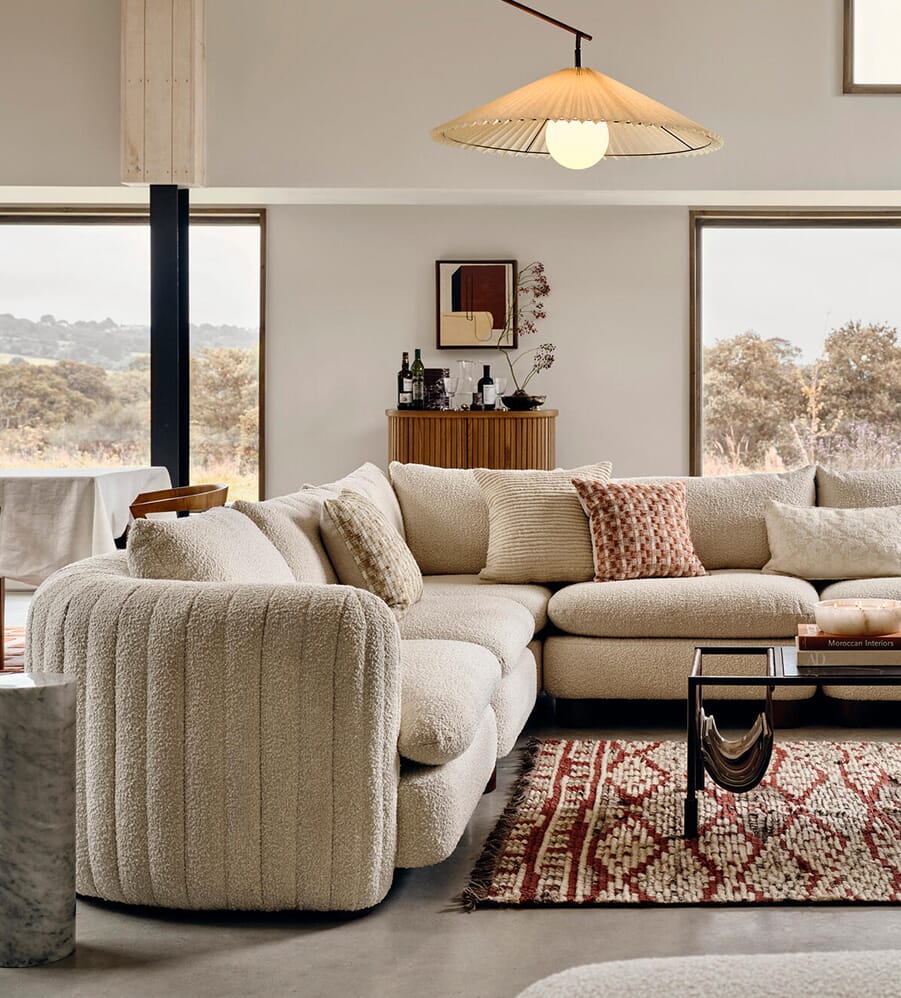 Boucle Vivienne Modular Sofa
This delightful cloud-like boucle sofa from Soho Home is a treat to sink into. The pleated stitch detailing, cylindrical legs and wrap-around back offer a touch of pared-back elegance that will elevate any interior. The easily adaptable modular system is designed to work around the layout of your space, providing utmost versatility to suit your needs.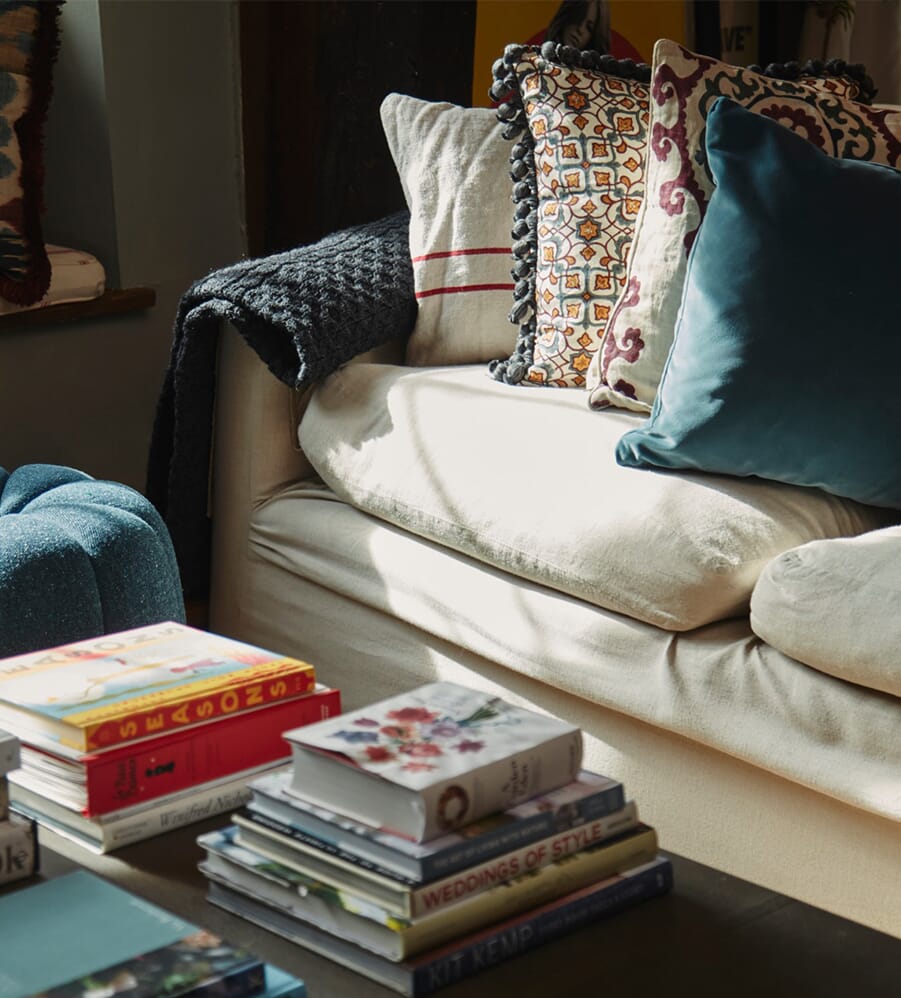 Berens 3-Seater Sofa
Inspired by the raw Mediterranean landscape, Soho Home's 100% linen Berens Sofa will bring a sense of relaxed elegance to your living room. Its deep seat, loose cushions and leg-less form lend it a contemporary and casual feel that will complement both modern and classic living rooms. It also happens to score highly in the comfort department, with a foam core that's wrapped in French duck feathers for an ultra-plush seating experience.
MADE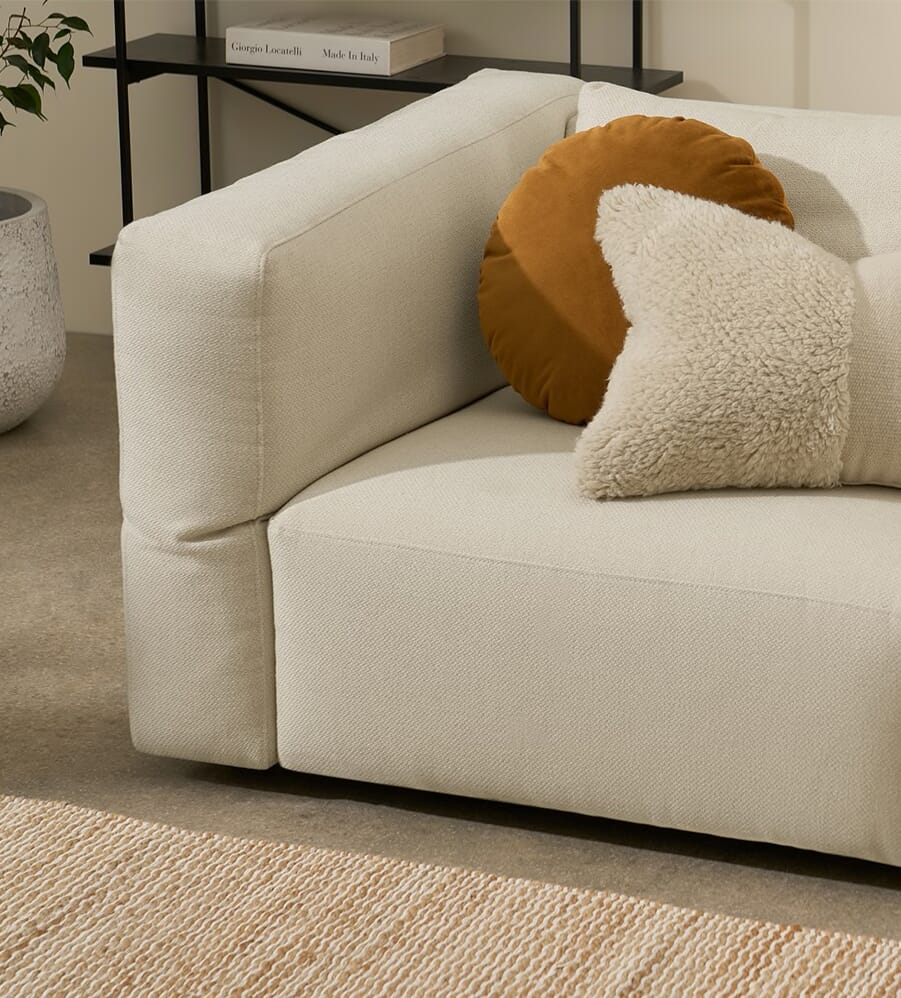 Jacklin 2-Seater Sofa
With its clean silhouette and natural hue, MADE's Nordic-inspired Jacklin Sofa is a minimalist's dream. The best bit? It's upholstered in a sustainable woven fabric that's made from recycled plastic bottles, with legs that are made from traceable timber. Stylish and sustainable: you can't go wrong.
Shona 2-Seater Sofa
The Shona Sofa is designed by Charlotte Honcke, who drew on her Scandinavian roots to inform the distinctively minimalist retro style. The gorgeous pistachio green velvet fabric and sweeping back and arms are immediately inviting. This striking velvet armchair is guaranteed to add some character to any living room.
You've found your dream sofa, now find your perfect rug.
---
---