Acclaimed architect Zaha Hadid passed away yesterday, 31st March 2016, at the age of 65. One of the most prominent and successful architects in the world, Hadid has won a multitude of awards and accolades for her contribution to architecture – most noticeably being the first female architect to receive the Pritzker Prize in 2004 and the iconic RIBA Royal Gold Medal just last year.
The Iraqi-born British architect studied at London's Architectural Association in 1972 and by 1979 established her own practice in the capital – Zaha Hadid Architects. Her expert architectural eye soon came to fruition and the practice gained a worldwide reputation for awe-inspiring design and iconic theoretic work.
As a true inspiration and one of the world's most valued innovators, we pay tribute to the life of Zaha Hadid with five of her most iconic projects.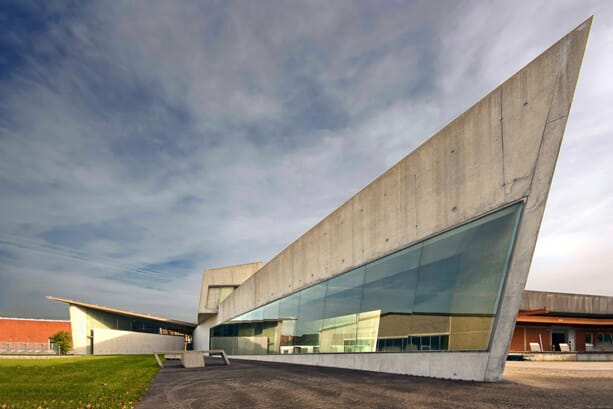 Vitra Fire Station
Built in 1993, the Vitra Fire Station in Weil Am Rhein, Germany, was Hadid's first major project and made an immediate impact in the world of modern architecture. Defined by angled concrete walls and sharply pointed portico.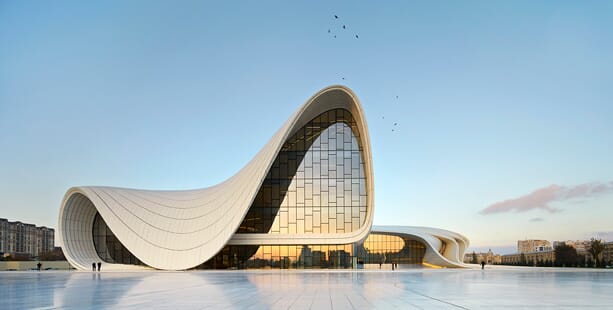 Heydar Aliyev Centre
As Hadid's career evolved, so did the scale and grandeur of her work. Her use of curves and svelte design became more refined and even more ambitious – as the Heydar Aluyev Centre, Baku, Azerbaijan, perfect displays. The 57,000 square-metre building represents a fluid structure that interacts with the landscape through a minimal, continuous surface.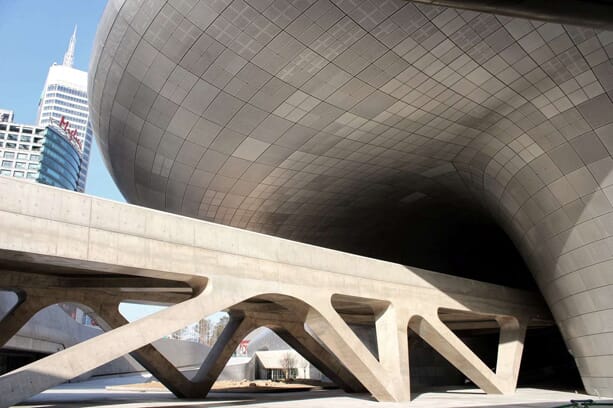 Dongdaemun Design Plaza
Alongside architectural partner, Patrik Schumacher, Hadid was a pioneer of Parametricicm – a practice that relies on algorithms to dictate various shapes of digital models that later become architectural forms. The duo first deployed the technique in the creation of the 2014 Dongdaeumun Design Plaza in Seoul.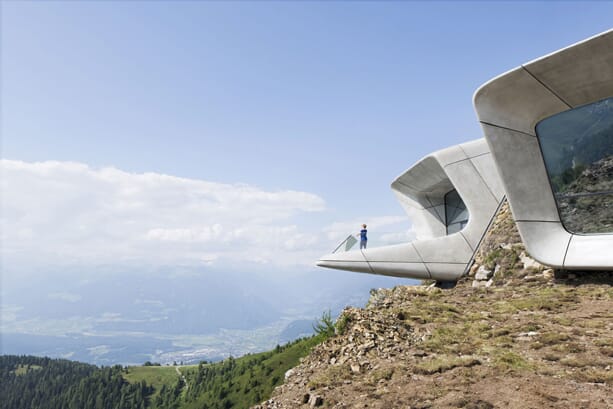 The Reinhold Messner Museum
Museums seldom take on inspirational exteriors, but the Reinhold Messner Museum designed by Zaha Hadid defies the aforementioned classification. Constructed from internally complex systems of cascading staircases that characterise the museum with different levels to offer whole new perspectives for visitors.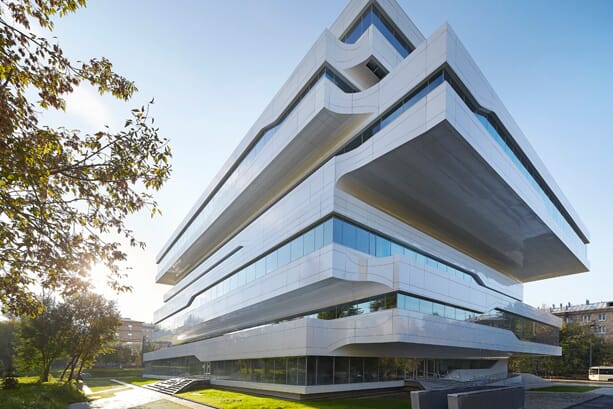 Moscow Dominion Office
Designed in 2015, the Domion Office, Moscow, forgoes the constraints of modern architecture and optical illusion to exist as a truly enchanting visual spectacle. Among one of the first structures to be completed in Moscow's emerging Yuzhnoportovy district, the Dominion Office features vertically stacked floor plates that rise up through the building.
Rest in Peace Zaha Hadid.