California's Alpha Motor Corporation have yet to build an actual car. Their latest virtual ideas, however, show an all-electric outdoor future that is beguiling in its form-follows-function simplicity and in its promise of deluxe appointments. CAMP not only means something involving a tent, but also, says the company, stands for Collaborative Adventure Mobility Platform. The idea is at one with Alpha's "Move Humanity" ethos, which invites others to participate in its vision.
Latest virtual images feature Alpha's Adventure Series REX, a super-tough 4x4 battery-powered off-roader equipped with everything from front winch for getting out of difficult spots, to lamps on the roof to make sure you don't bump into a passing elephant in the night. Doors are replaced with barred units, presumably for better connection with nature. Best of all is an equally tough teardrop-shaped trailer with lounge area inside and accommodation under a fold-out tent on the roof.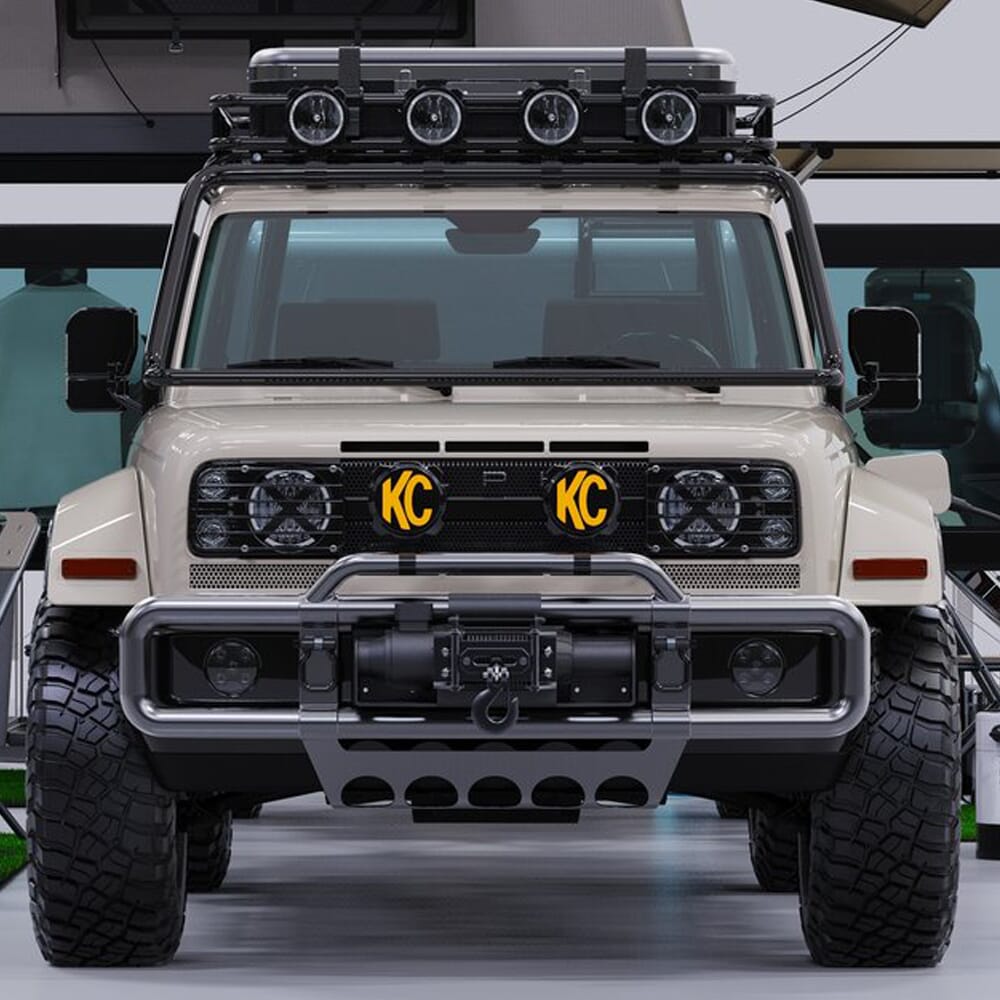 Collaborators so far include Black Rhino Wheels and KC Lights, whose impressive products can be seen on both vehicles, as well as Rolling Stone Korea, who would provide entertainment content for those evenings when natural stars aren't enough. Equipt Expedition Outfitters have come up with aluminium storage cases. The overall idea, say the idealists at Alpha, is to "express human artistry in a more sustainable way to further automotive technology". We can't wait to see these ideas move beyond the virtual and into our lives.
Get your fix of all things automotive at The Garage.
---
---