Project name: Apartment 3 Zero 8 | Location: Brasília, Brazil | Completed: 2019 | Architect: Debaixo do Bloco
Located within the model court of Brasília, Apartment 3 Zero 8 was commissioned by a young couple with a daughter who were searching for their future home. The family appreciates the modernist architecture of the city – something that the architects prioritised in the design of Apartment 3 Zero 8.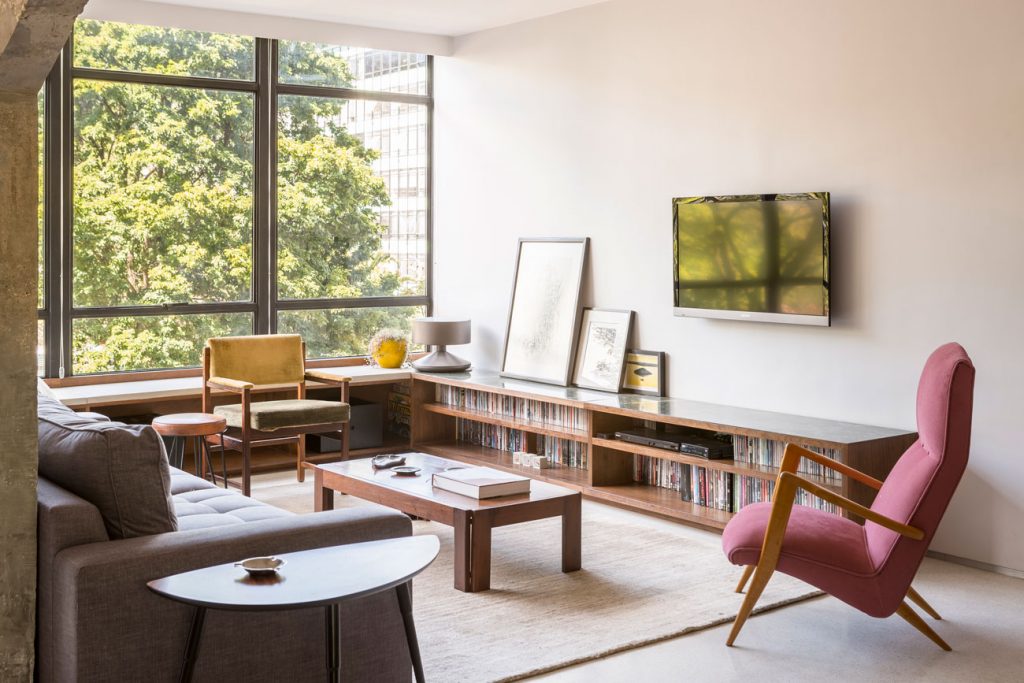 While the traditional layout of an apartment of this kind in Brasília is two bedrooms, service area, kitchen and living room all separated, Debaixo do Bloco demolished most of the 110 sq.m. apartment to transform the space into one that better suits the needs of contemporary life.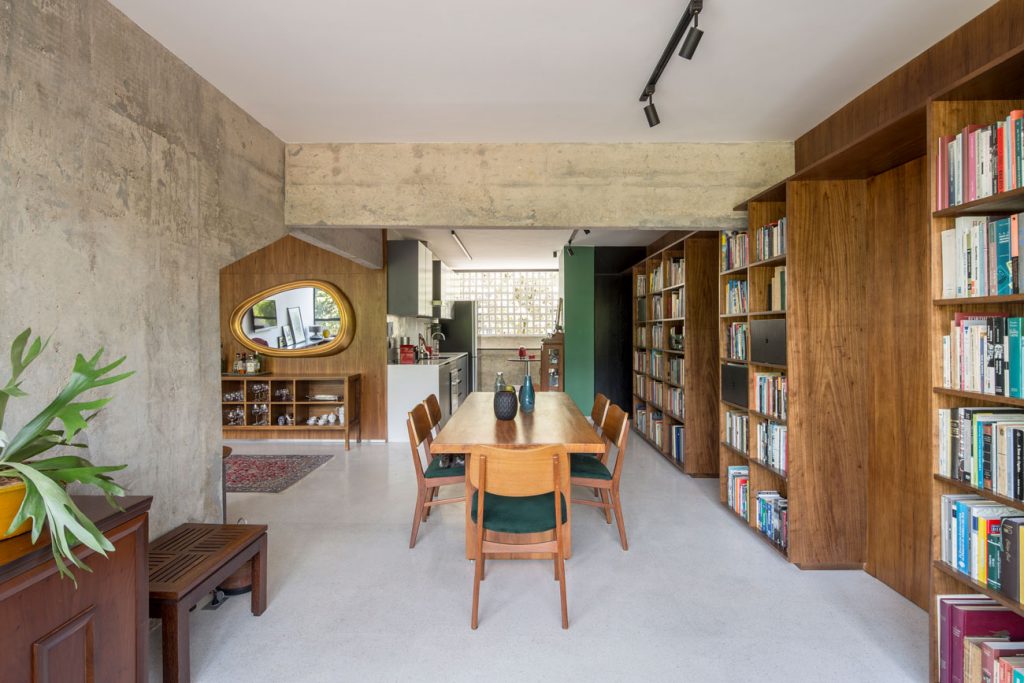 The hallways and social areas now combine to make one open unit. This integration of areas aims to improve the communication between the family by ensuring that the three family members can share the open space.
---
---
In order to separate the private areas from the open social space, the architects made use of a wooden bookcase that runs from wall to wall. Not only does this bookcase present storage for some of the family's book collection and other personal items, but it provides a natural and stylish way to quietly separate the different areas of the apartment. On the other side of the bookcase are the master bedroom, daughter's bedroom and guest toilet.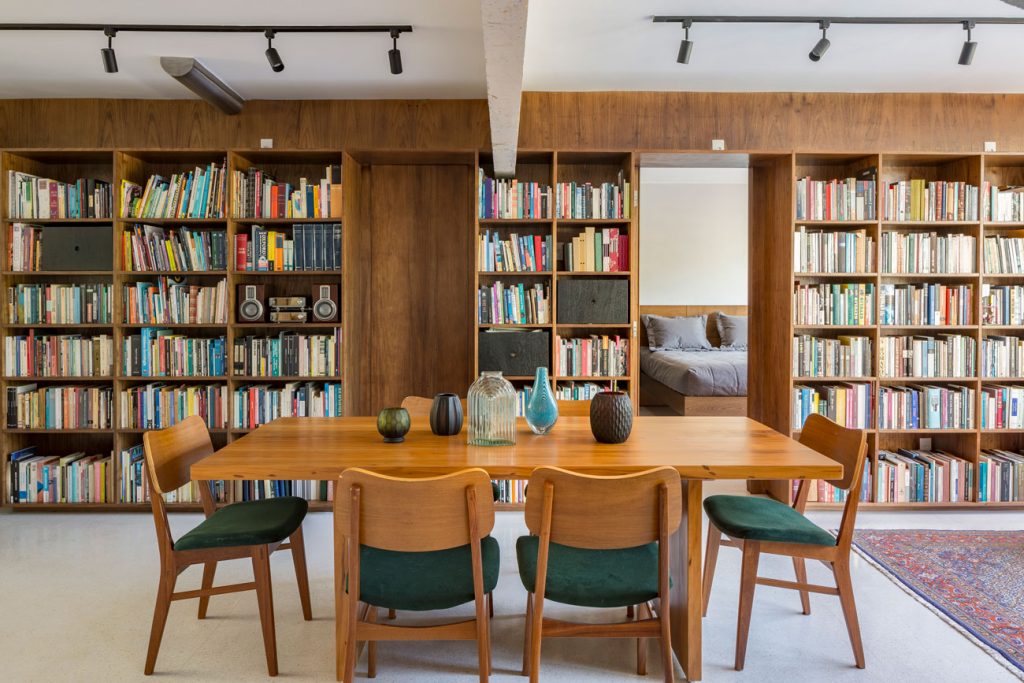 Aspects like the corrugated glass found in the kitchen, Le Corbusier's palette-lined washbasin and much of the furniture gives the apartment 3 a sense of mid-century style. On the other hand, items like the lighting rails and mirrored bathroom screens lend an air of contemporary minimalism.
In this way, Apartment 3 Zero 8 can be summed up as a display of Brasília's typical architecture that has been updated by modernist design ideals.
Photography by Joana France.
---
---