As the weather gets colder and darker over the coming months, we'll all be spending more time in the warm shelter of our homes, so it's probably time to begin thinking about how to make autumn and winter as enjoyable as possible. One of the quickest and most effective ways to make your house feel like a home is lighting: when the lights dim outside, it's time to switch them on inside. When it comes to autumn lighting, the instant and most obvious value is that each of these lights emits a comforting, soft glow, but further than that, we've picked lights that work as design objects even when not switched on. Brands like Menu, Design House Stockholm, FLOS, Anglepoise and more show that lighting really is the key to a cosy autumn.
+
Concrete JWDA Table Lamp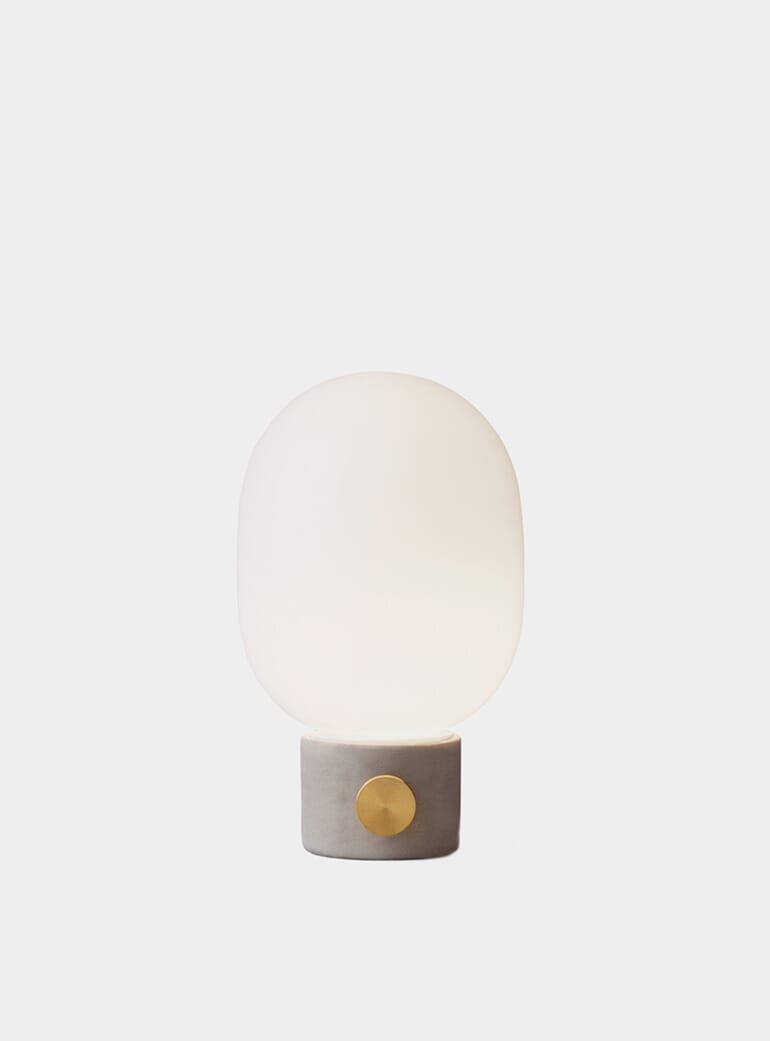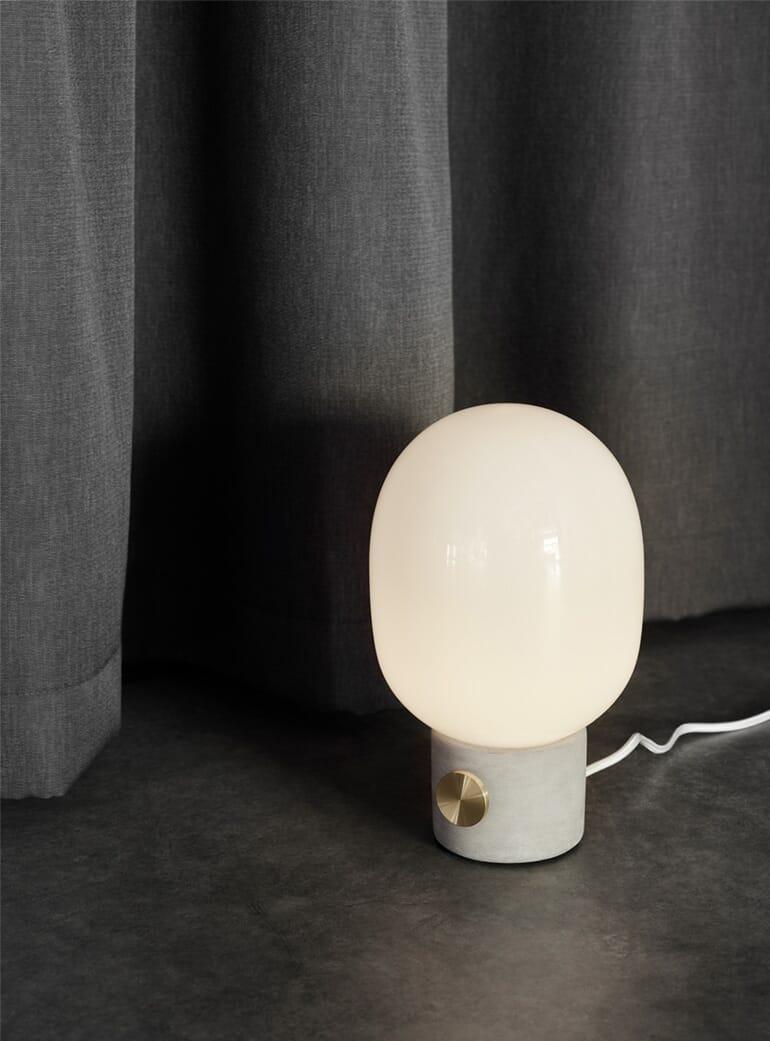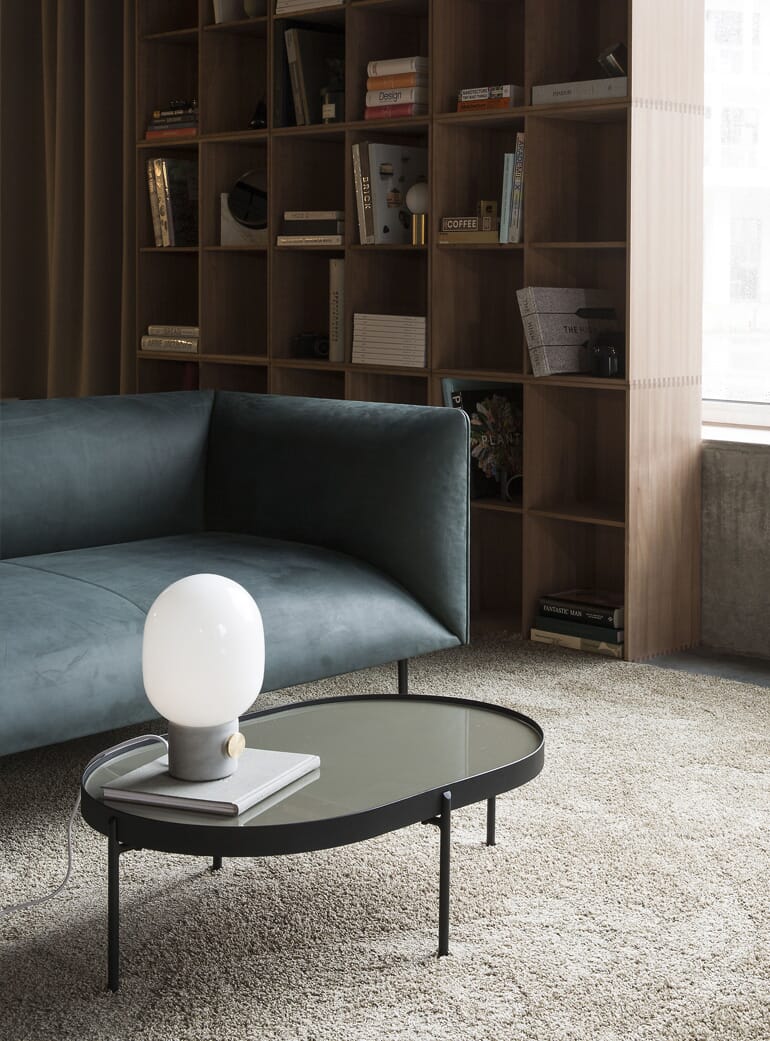 Concrete JWDA Table Lamp
White Block Lamp
Desk lamps
A staple feature in our interior rundowns and a guaranteed win for autumn lighting, Menu's JWDA Lamp is formed of a marble base and a frosted glass lampshade to mirror the shapes of traditional oil lamps. Although inspired by oil lamps, Jonas Wagell's design features flowing, organic shapes to give the design a modern feel.
Released in 1997, Harri Koskinen's Block Lamp has been part of MoMA's permanent collection since 2000. Koskinen is now considered one of Finland's most well-known designers thanks to his search for austerity and simplicity in his work – values that are deeply rooted in Finnish design tradition. Block Lamp is an experimental take on autumn lighting and, even when turned off, is sure to catch the eye and spark a conversation.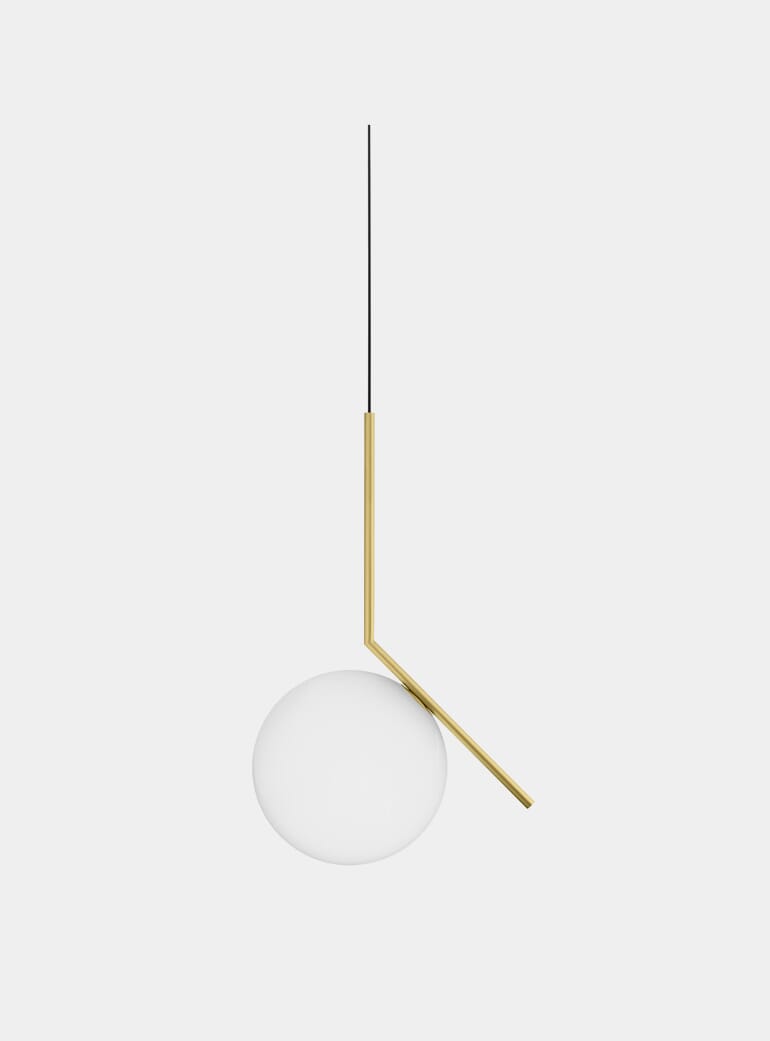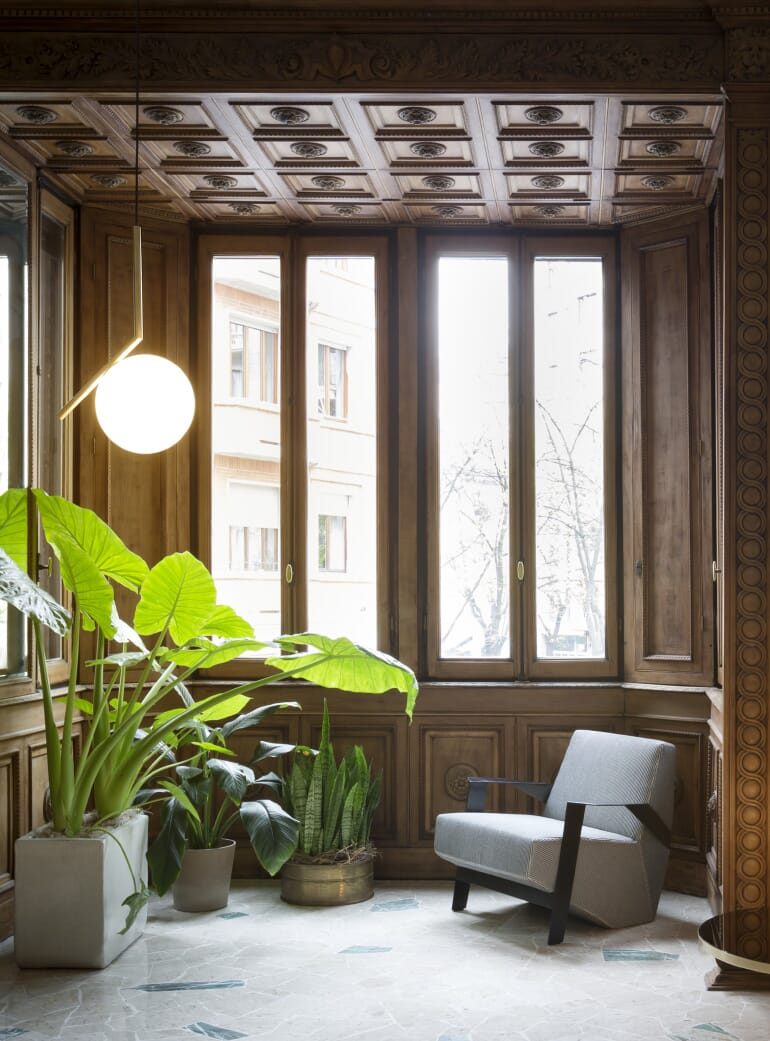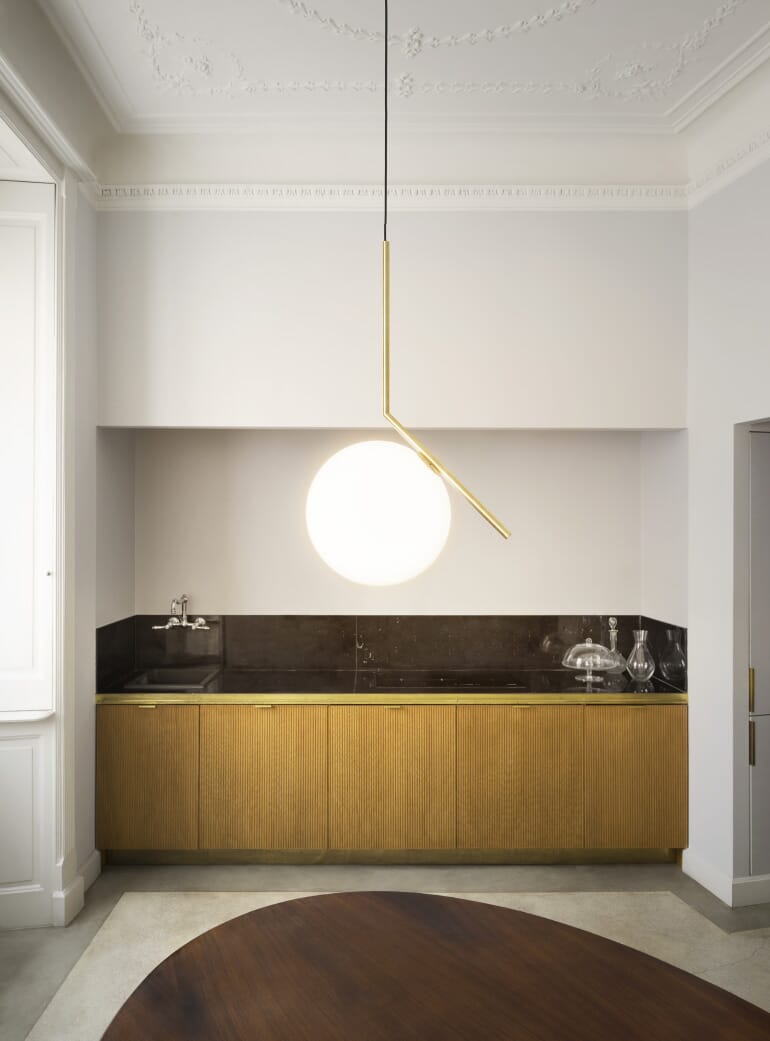 Brass IC Pendant Light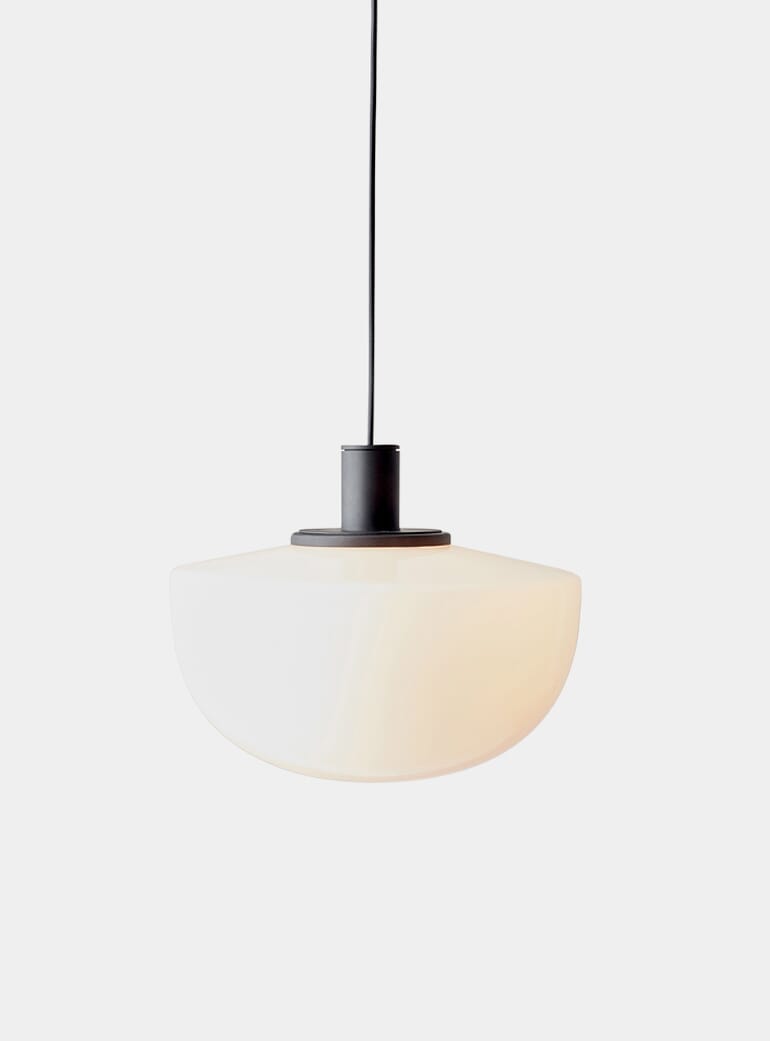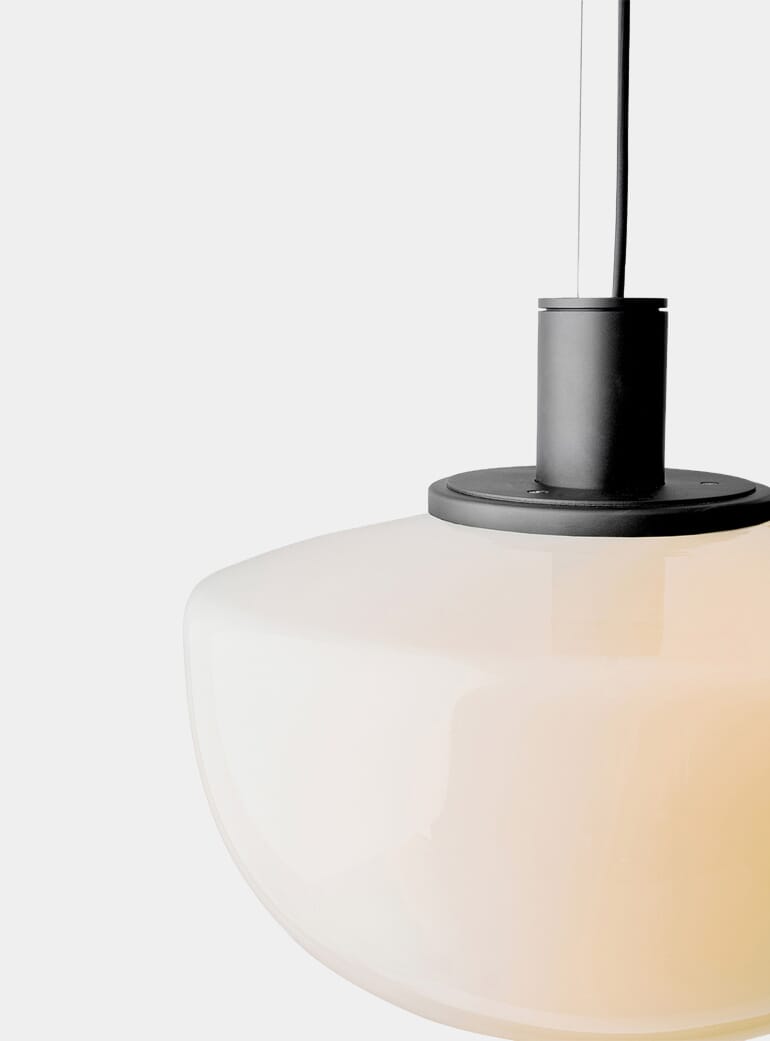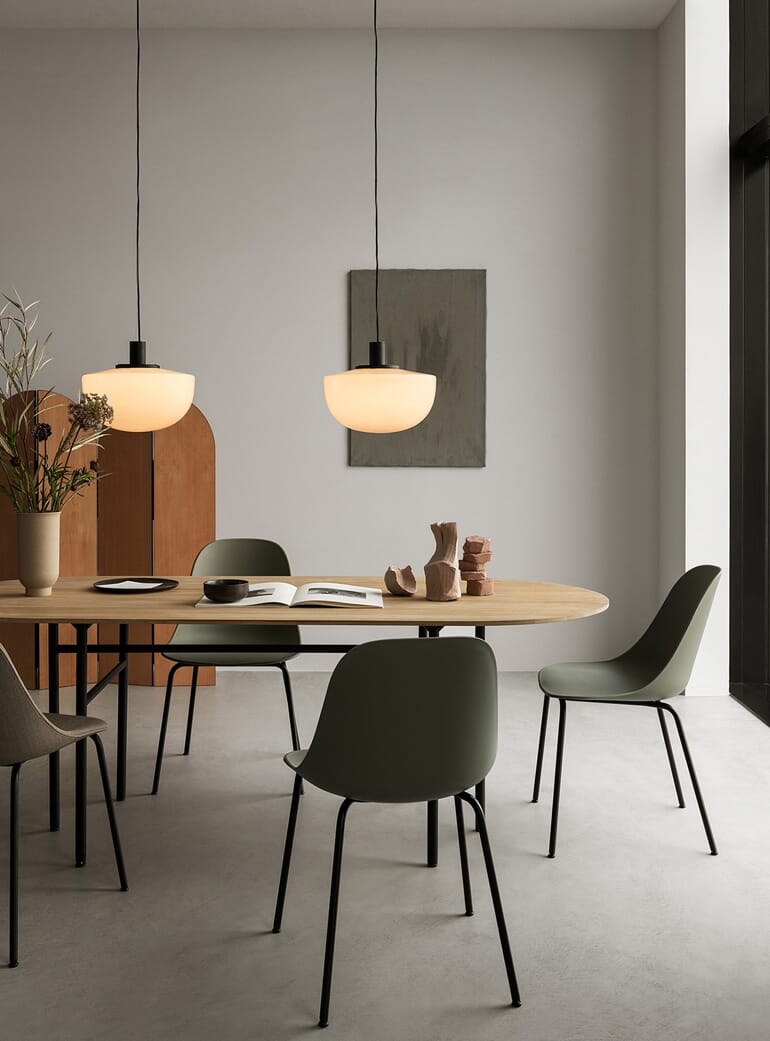 Opal Bank Pendant
Pendant lights
Striking and memorable, every item in FLOS' IC range is an instant classic. A spherical lamp appears to float in an ethereal display which, when all other lights are off, makes a magical statement. The IC range lends itself to the pendant style thanks to the minimal structure and warm, glass-blown lamp.
Characterised by a light that's elegantly diffused through a 360-degree opaque glass shade, Menu's Bank Pendant is stylish and effective. Glass paired with fine metal lends the pendant light longevity as well as intrigue in the subtle material contrast. Perfect for illuminating your tasks or providing mood lighting.
+
Paul Smith 4th Edition Type 75 Floor Lamp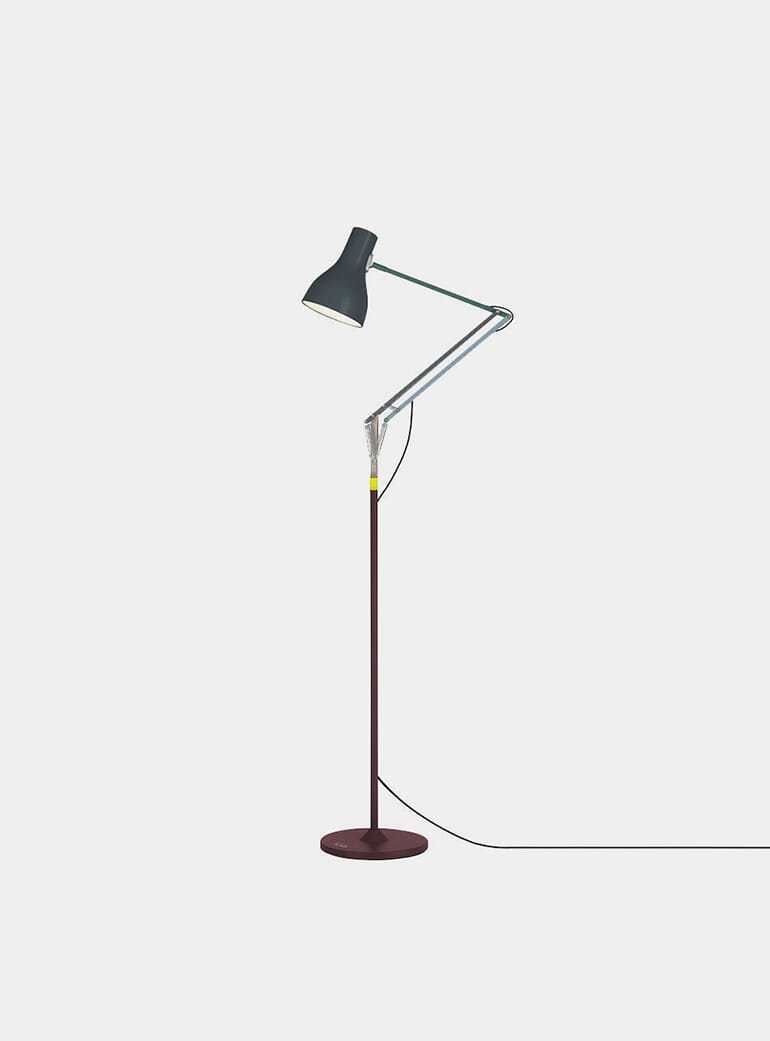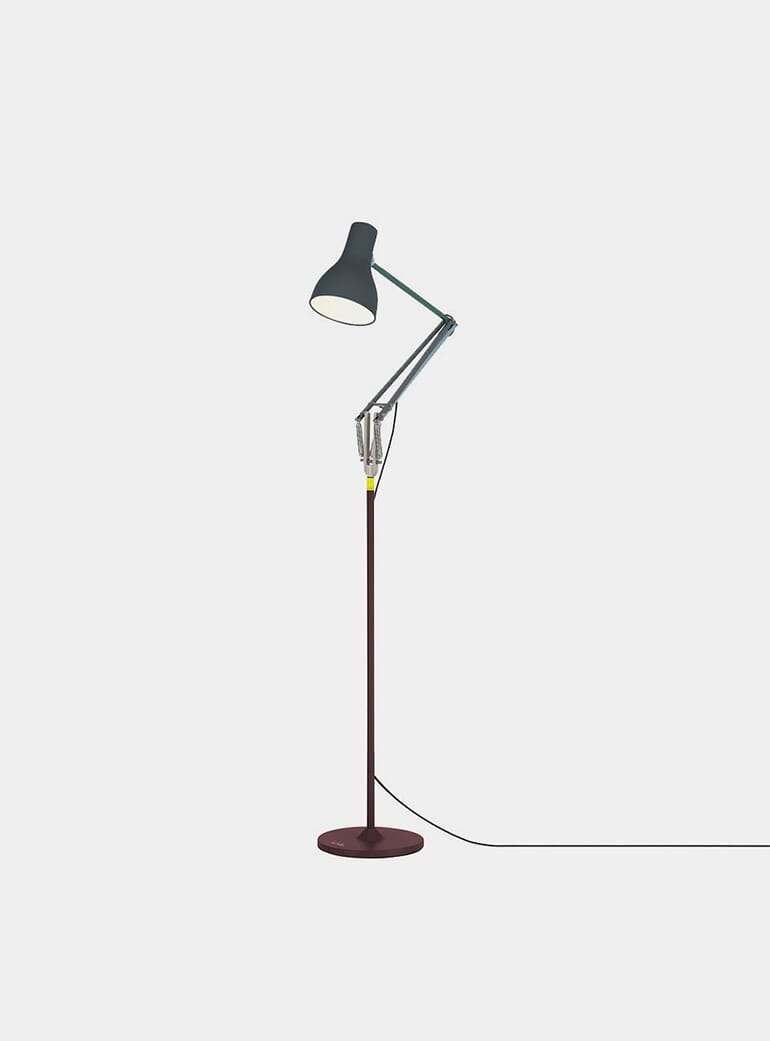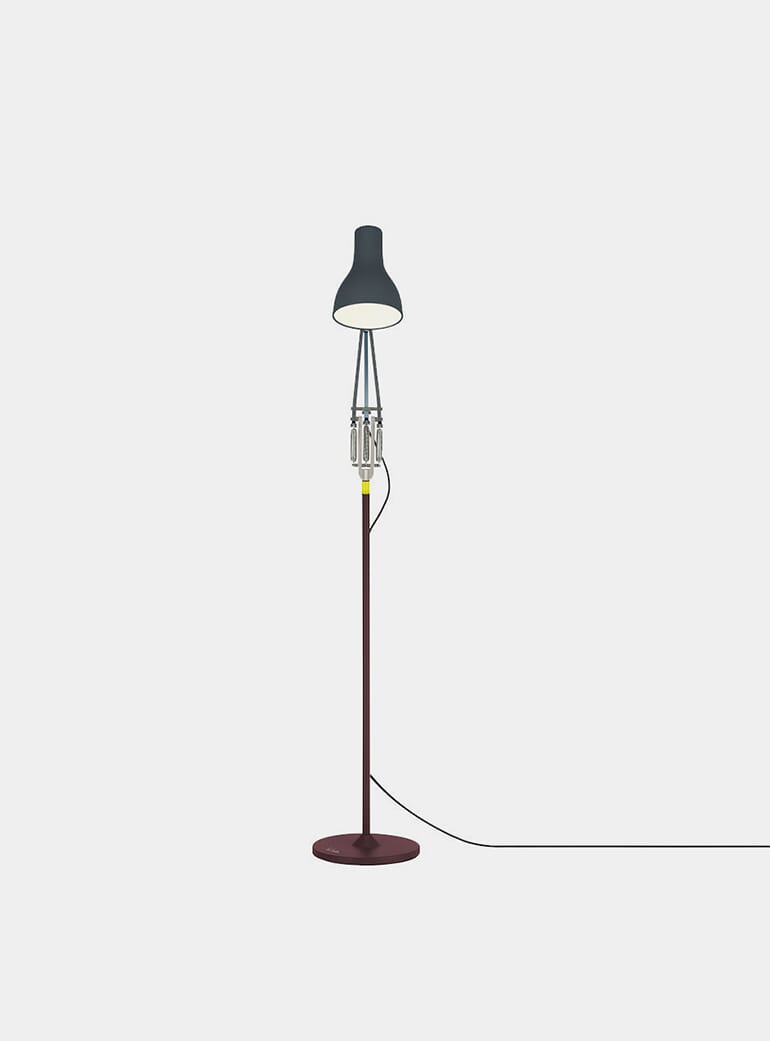 Paul Smith 4th Edition Type 75 Floor Lamp
+
Black Balancer Floor Lamp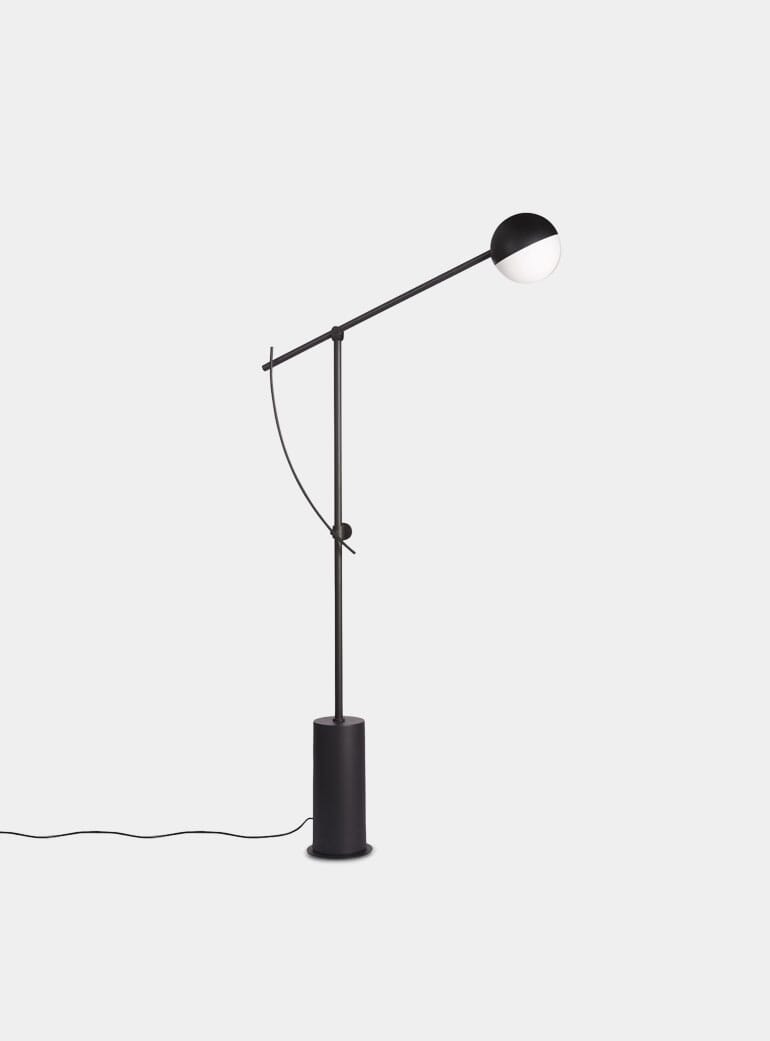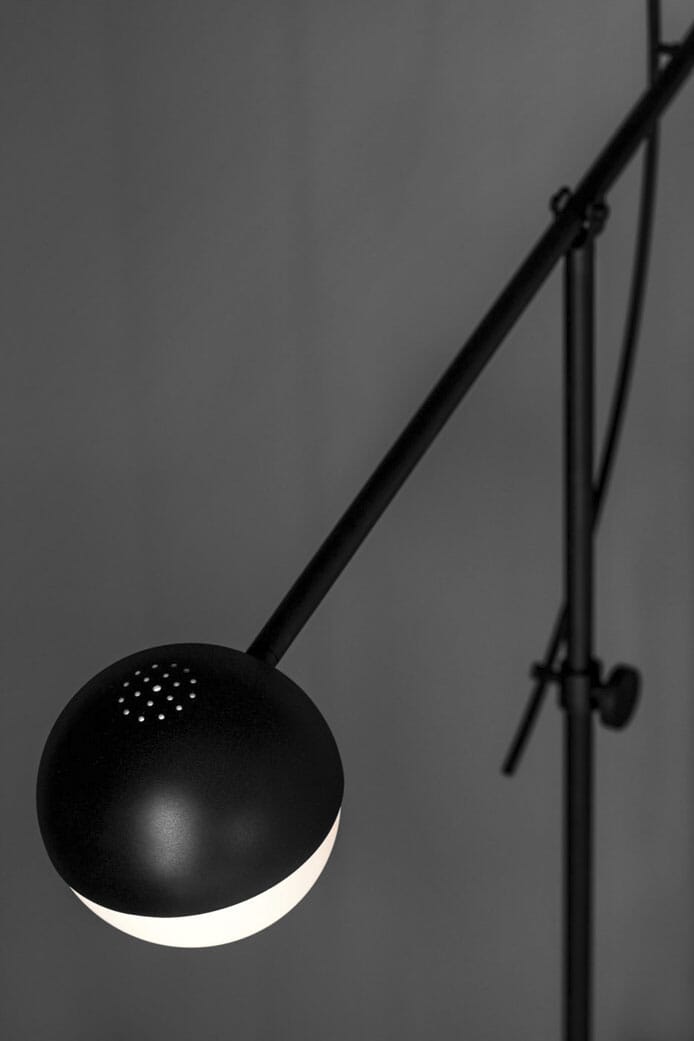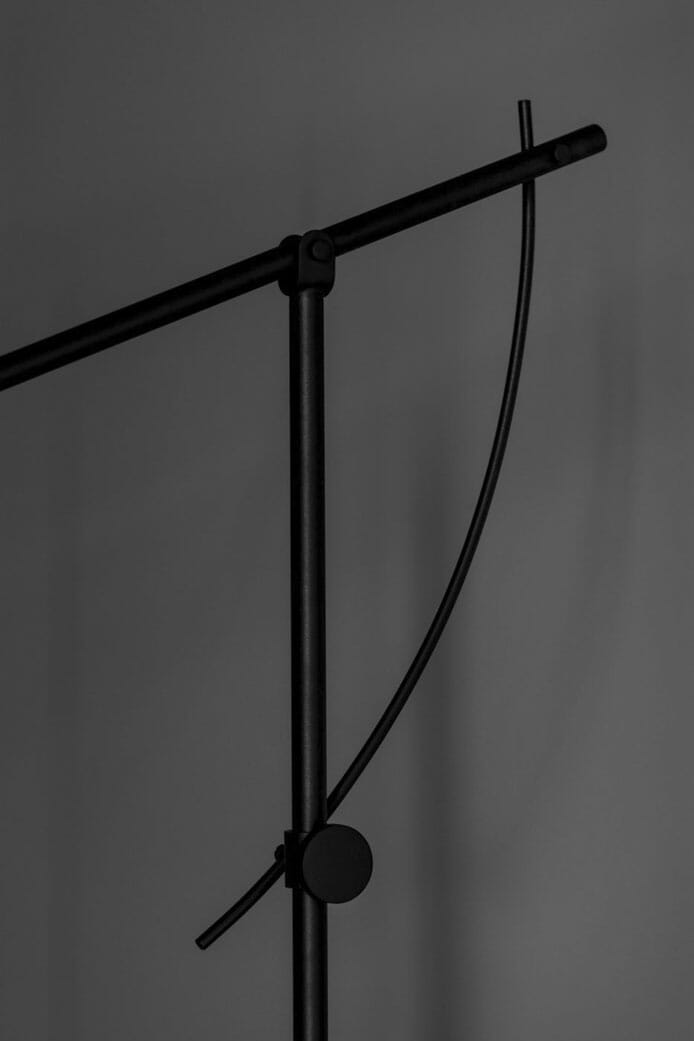 Black Balancer Floor Lamp
Floor Lamps
One of our favourite designs in the OPUMO office comes from Northern. The Balancer Floor Lamp is a masterclass in understated, functional design. Composed of as few components as possible, the lamp revolves around a counterweight mechanism that allows you to lever the shade to cast more or less light on your surroundings.
When two icons collide, we get something that looks as good as Anglepoise and Paul Smith's 4th Edition Type 75 Floor Lamp. The familiarly slender structure of this floor lamp is elevated by Paul Smith's colour scheme that was originally created for a unique version of the Land Rover Defender. With this colour scheme, Paul Smith wanted to emphasise the Defender's past as a utilitarian workhorse, much like Anglepoise's function-focused lighting.
Wall lights
The dark matte black silhouette of Northern's Black Ink Wall Lamp creates a strong contrast against a white wall. Designed to mimic the shape of a drop of black ink falling onto a white page, the lamp provides indirect light, shining straight onto the wall which creates a halo effect around the shade's rim. Adjust the shade closer or further from the wall to alter the distribution of light to your liking.
Known as the scissor lamp, Fritz Hansen's Kaiser Idell Wall Lamp is a great example of a design that's completely functional while maintaining a stylish edge. This mechanism was traditionally used in industrial settings thanks to its functionality but Fritz Hansen's understated style has elevated it so it's more than ready to be welcomed into the home.