The future of the past is here and it's electric. As the internal combustion engine makes its way to the great petrol pump in the sky, you might think the outlook isn't great for the game-changing classic sports cars of the past, and especially their inefficient, gas-guzzling motors. Think again. Because there's an increasing number of niche start-ups transforming high end classics into highly desirable electric vehicles, all ready for your neighbourhood Ultra Low Emission Zone. So, will it be classic Mustang, GT40 or DB6 for your emissions-free super-classic?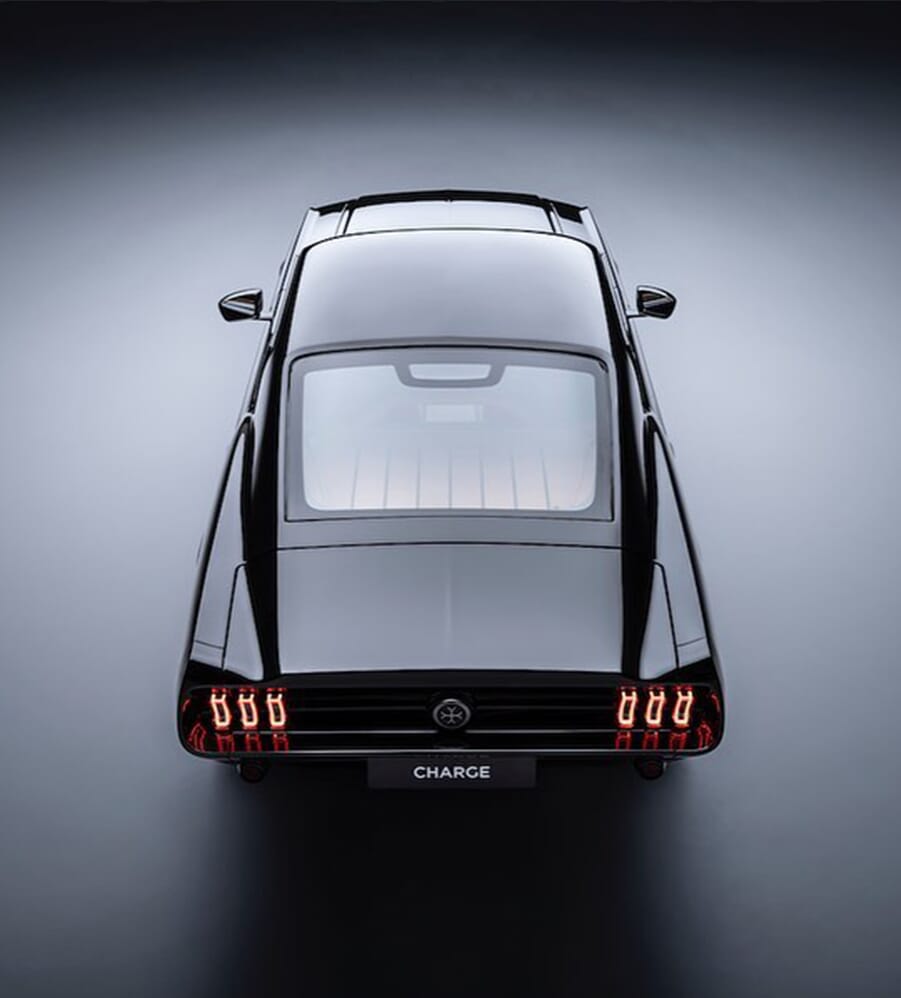 Ford Mustang by Charge Cars | £350,000+ | Year: 1967 | Motor: electric, 536 bhp | 0 - 60 mph: 3.9 seconds
You want a classic Mustang - we're thinking Steve McQueen in 'Bullitt' here - but you're not so sure that the 1960s V8, its rapacious thirst and undoubted emissions suit the planet or its worries about pollution. Enter London-based Charge Cars with a sublime solution.
Externally it appears to be a 1967 Mustang, albeit one with uprated LED front lights, the first clue that all is not, let's say, entirely original. That storied V8 is gone and in its place there's an electric motor producing 536 bhp, sufficient to leave the standard car in its emissions-free dust. "We truly believe we have created something unique in the EV world," says Charge's chief creative officer Mark Roberts, "a brand new hand-built design icon that gives our customers a genuine emotional connection with their car."
Composite panels replace some of the original's sheet metal to the exterior, along with added streamlining. Inside all is bespoke with form-fitting bucket seats and a fully digital dash straight out of the present day. Steve McQueen's epic car chase would be a whole lot more comfortable in this Mustang. Just 499 will be made, so if you have the price of a small house going begging, put that order in now.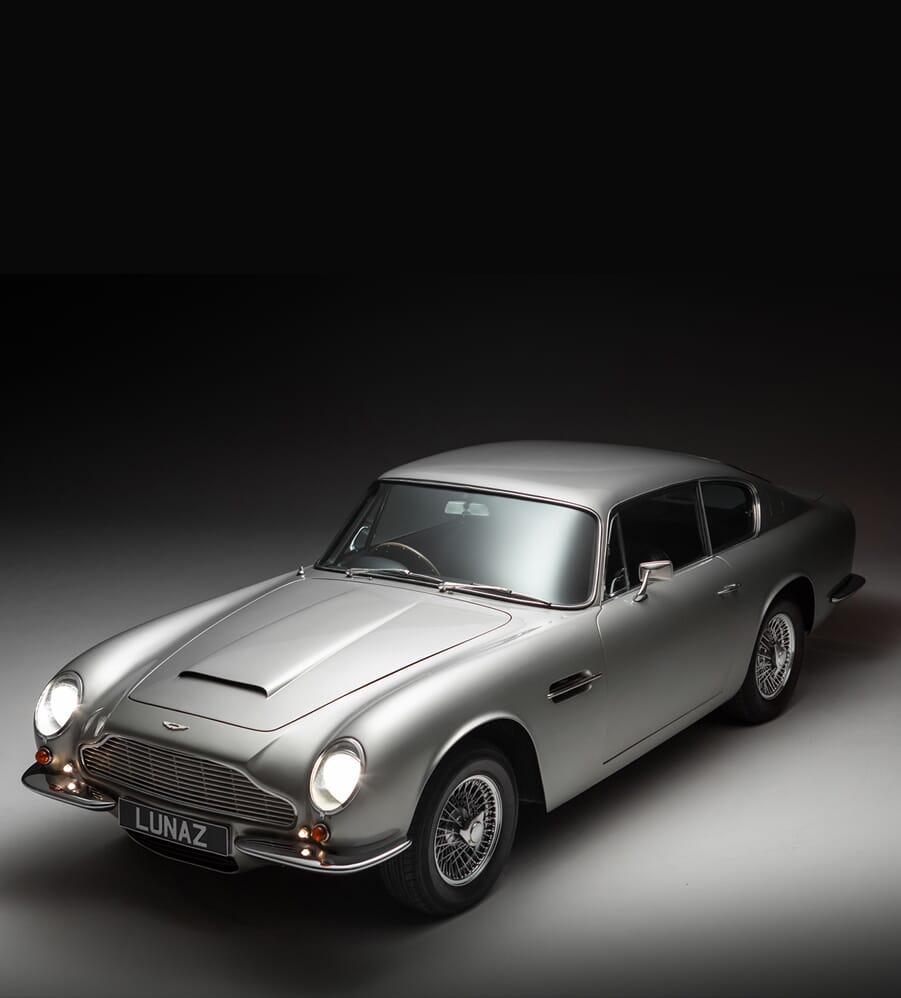 Aston Martin DB6 by Lunaz | £733,000+ | Year: 1965 | Motor: electric, 375 bhp | 0 - 60 mph: n/a, but fast
Lunaz is the electric specialist with its headquarters right next to the Silverstone motor circuit, so you know their heart is very much in stuff that goes very fast. Among Lunaz's debut restomods-with-a-battery is one of the most desirable of all British sports cars: the hallowed Aston Martin DB6, successor to James Bond's DB5.
Out goes the hand-built Aston straight six - it's kept in storage in case clients want it back in the car - and in comes a battery pack and electric motor producing up to 375 bhp, significantly up on the 282 bhp of the original. Each DB6 is given a bare metal restoration and, while interiors are largely kept to original specification, clients have a wide range of bespoke options, including carpets made from recycled fishing nets, or even the option of a fully vegan interior.
Fast charging allows the DB6 to fulfil its function of being the ultimate grand tourer, wafting you guilt-free to your castle in Tuscany. You'll be reassured to know that brakes and suspension have been upgraded, while discreet infotainment means you'll also have satnav and full connectivity to update your Instagram on this DB6's remarkable transformation. Purists might choke on their shaken-not-stirred martinis, but we suspect Q would have approved.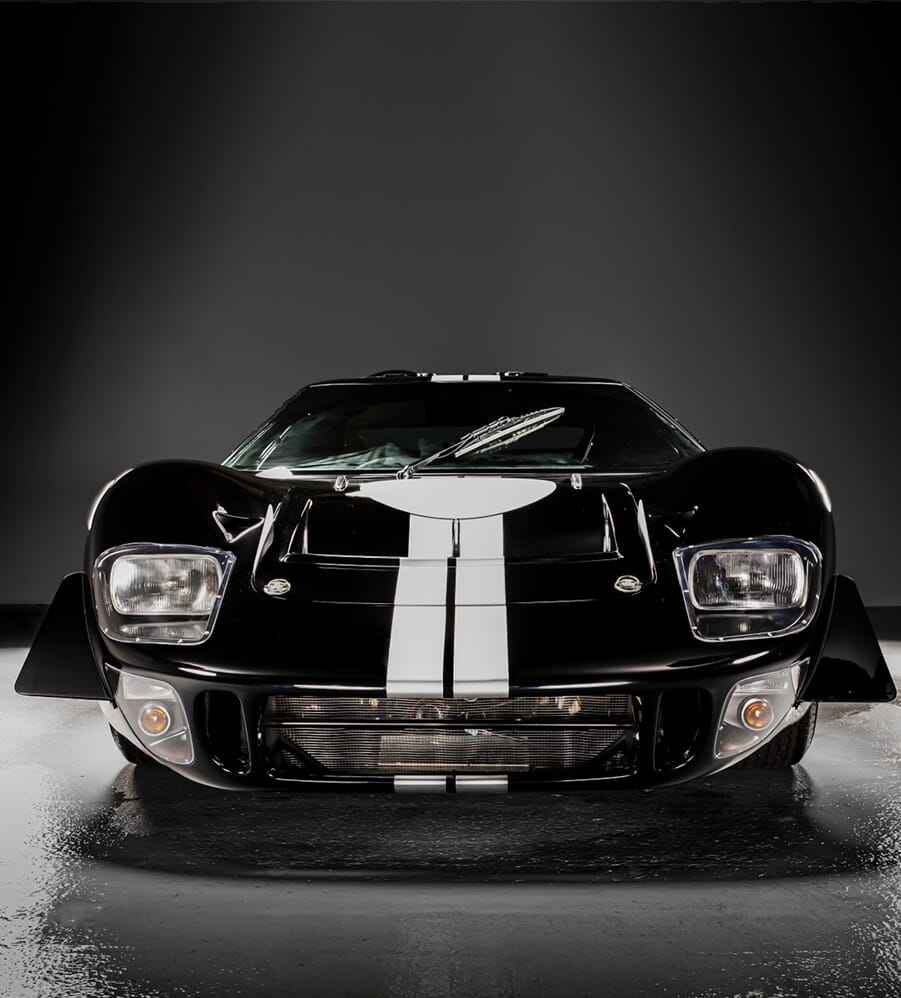 Ford GT40 MkII by Everrati | £450,000+ | Year: 1966 | Motor: electric, 800 bhp | 0 - 60 mph: 4 seconds
You might think - being a serial Le Mans 24-hour winner, star of multiple films and of countless bedroom walls - that the GT40 had done enough. Nowhere near, according to Everrati of Oxford who have developed this extraordinary electric version with Superformance. It's regarded as so authentic that each GT40 MkII has its own specific GT40 chassis number. This is no restomod. It's a new, battery operated version of the original.
Each electric GT40 MkII is effectively a fresh-out-of-the-box supercar, a so-called continuation model. Colours are to client's specifications, including the renowned Gulf colours that graced Le Mans, or the more restrained American racing colours of white with broad blue stripes. The chassis has been rebuilt and strengthened to cater for the weight of batteries. Suspension and brakes are uprated. Interiors feature seating to original specifications, including the famous silver rivets.
Best of all, the zero-emission, fully electric drivetrain developed by Everatti themselves produces a contemporary supercar-humbling 800 bhp, which means the GT40 will not just be fast, it will be very fast indeed. Everatti, though, isn't stopping with the GT40. Fancy a Series One Land-Rover with batteries? A classic 911 with electric power? They've got it covered. The electric future just got very exciting indeed.
Get your fix of all things automotive at The Garage.
---
---