Japanese cuisine has never been more on-trend. But where to book your next encounter with sushi or slurping of ramen? London is brimful with options, so we've winnowed them down to ten essential hotspots, so whether your choice is opulent experience or authentic hideaway, there's something for you.
Stylish sushi? Unbeatable udon? We've got the lowdown on the best Japanese restaurants in London.
11 best Japanese restaurants in London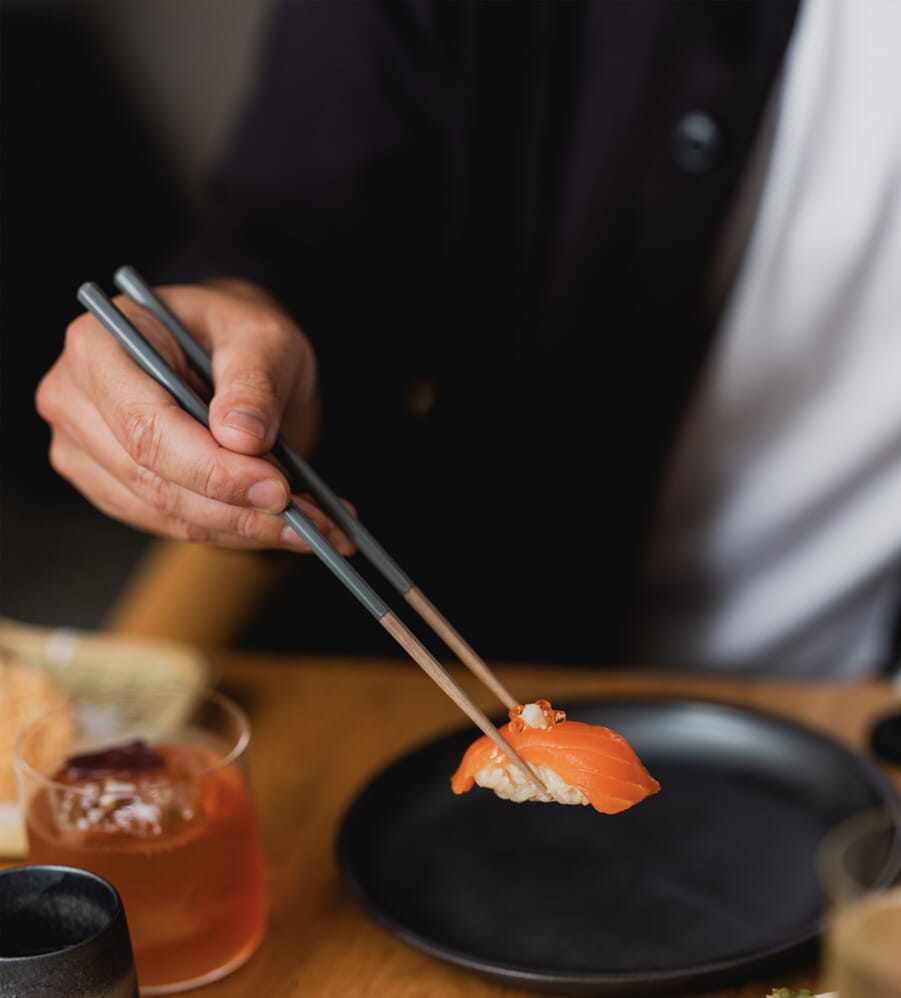 Sachi at Pantechnicon
Sachi is located in Pantechnicon, a refined venue that houses multiple Nordic and Japanese eateries, plus a stylish clothing store. The restaurant is just as sophisticated as its elegant central London surroundings. As well as its main open dining room, it boasts a sushi counter, hidden vaults, a private dining room and high ball bar. There's a specialist sake sommelier on hand to recommend a sake from the expertly curated selection, as well as an extensive whisky range to choose from, plus seasonal cocktails. The food menu features everything from line-caught seafood and British meat cooked over coals to organic Japanese greens.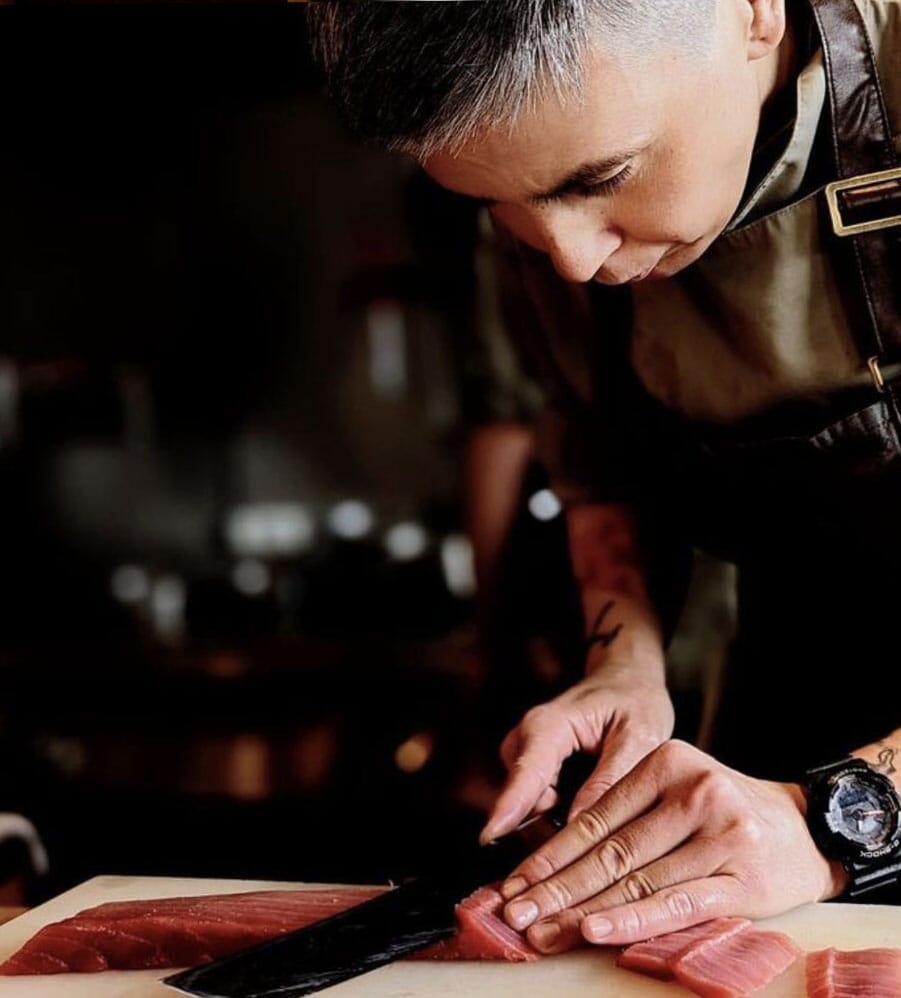 Sumi
A neighbourhood favourite in Notting Hill, Sumi's pedigree is more than impressive. It's the more casual sibling to Michelin-starred Endo at the Rotunda in White City. Indeed, head chef Yasuda Akinori worked under proprietor Endo Kazutoshi at his eponymous flagship, and here Akinori continues the tradition of sublime sushi, alongside other Japanese classics. Endearingly, Sumi is named after Endo Kazutoshi's mother.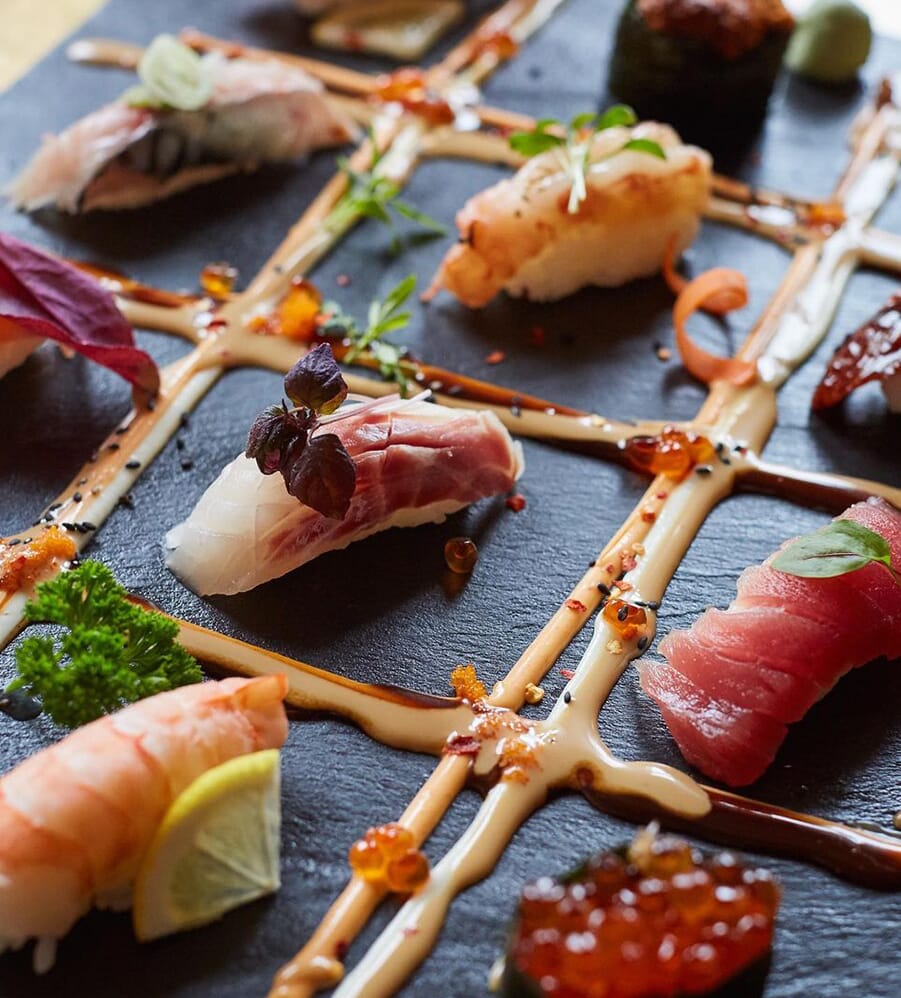 Uchi
In achingly hip Hackney, Uchi is the Japanese restaurant that began as delivery and takeout only. Key then and now was responsibly sourced sushi. The eat-in menu, though, is designed so that you linger, with a choice range of small dishes for sharing. Menus are limited and that's an indication of the demanding standards here because only the best makes the grade. Trust us, you'll appreciate that.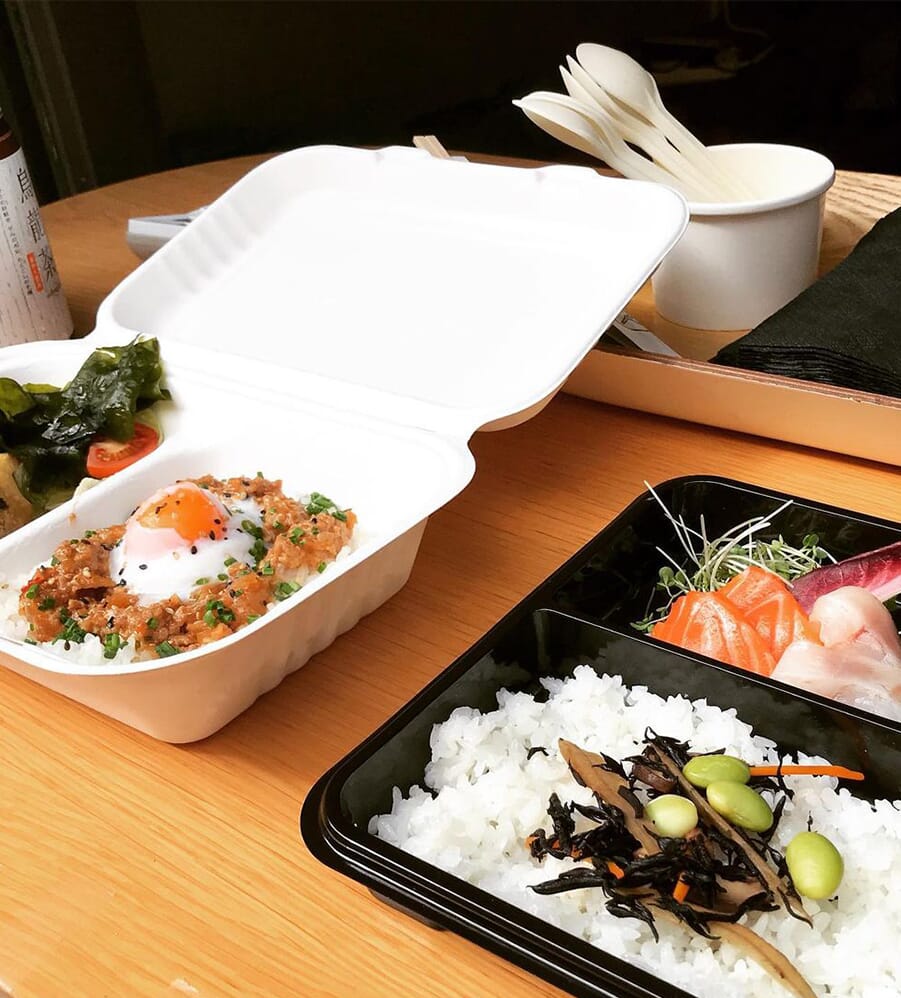 Jugemu
Taking its name from a form of Japanese spoken entertainment, Jugemu is an intimate favourite in the heart of Soho. Authenticity rather than any fashionable flash is the key here, so don't expect any fancy decor. The food is everything for chef Yuya Kikuchi, a West End veteran. Expect sushi to be as good - if not better - than anywhere else and prices to be - thankfully - rather less than astronomical.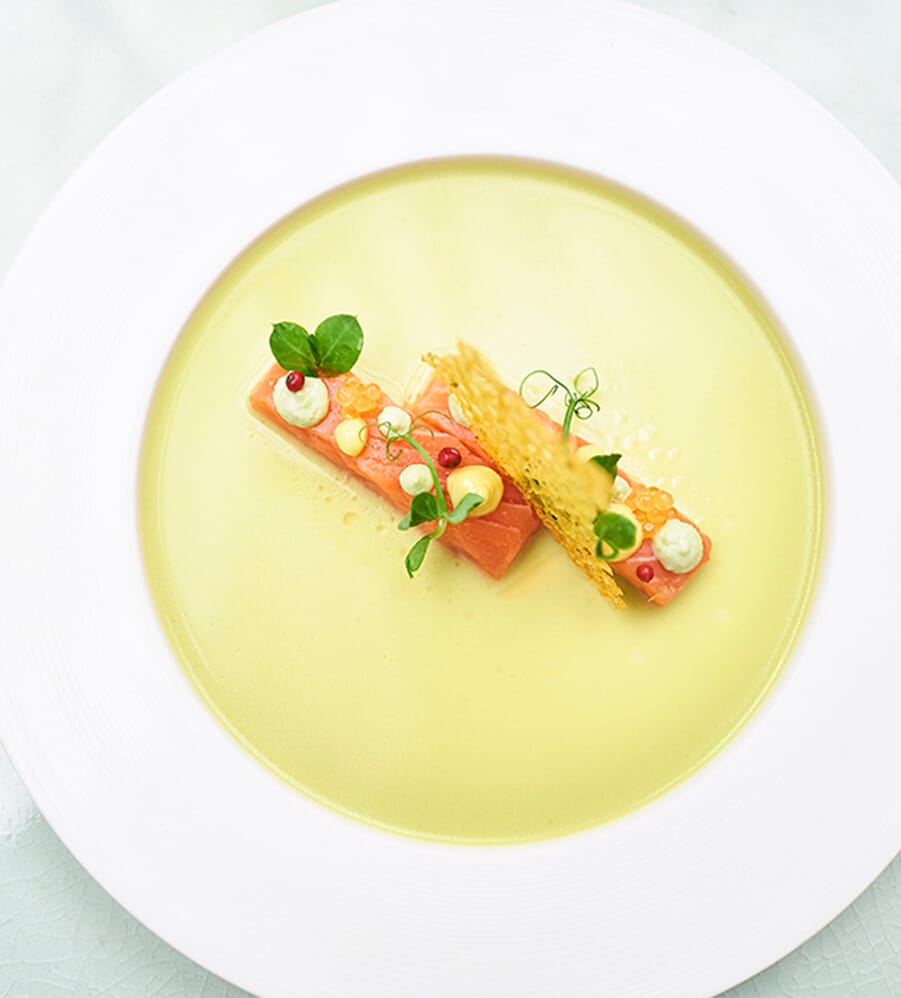 Dinings SW3
At a fashionable address in Knightsbridge, owner/chef Masaki Sugisaki of Dinings SW3 specialises in his own contemporary take on izakaya, combining the best of Japanese and European cuisine. Sushi and sashimi options depend on the freshest of fish from Cornish boats and the surroundings are suitably opulent. Private spaces are bookable and there's a delightful terrace, too. Definitively classy.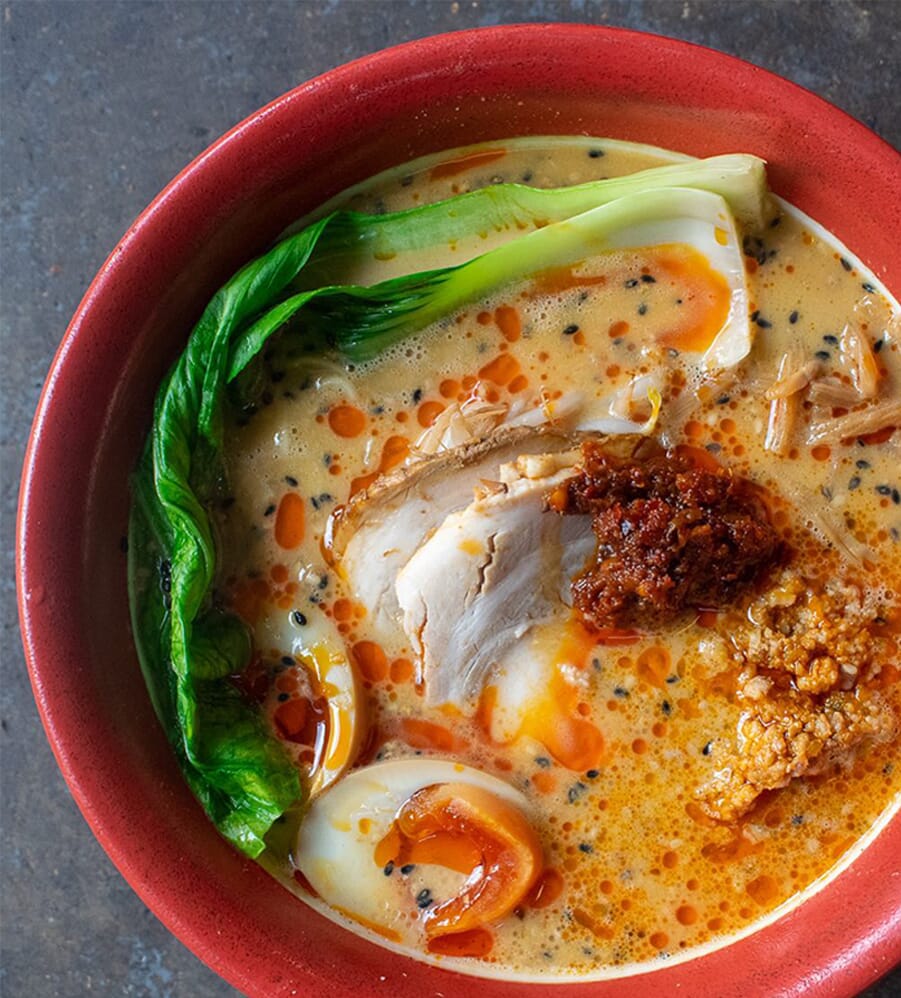 Bone Daddies
With its origins in Soho, Bone Daddies now has branches in six other locations across London, such is the demand for its signature ramen dishes. Ramen broth is made daily in Bermondsey - where there's also a restaurant - and there's a wide range of hearty and adventurous takes on this classic Japanese noodle soup. Rock 'n' roll ramen they call it, and we're not going to disagree with that.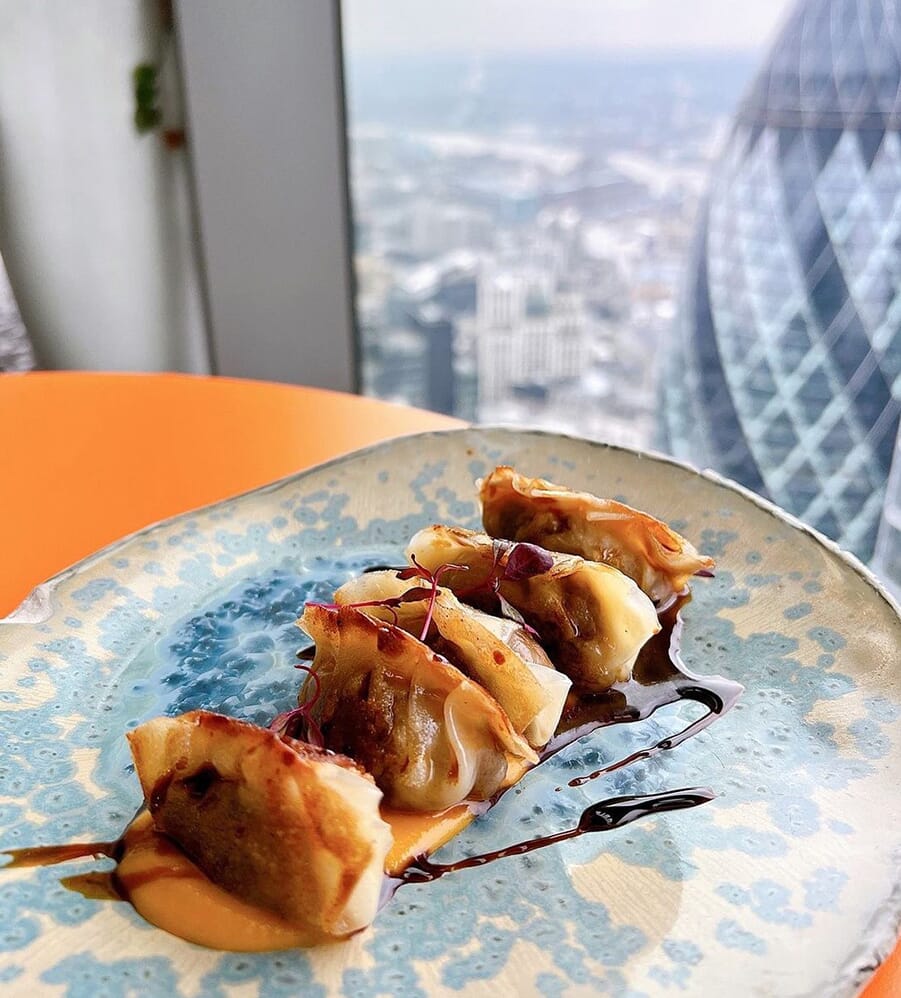 Sushisamba
As the name indicates, Sushisamba is far from a dedicated Japanese restaurant. Here - there are two locations in central London, along with Las Vegas and Dubai if you're travelling - they bring together  Japanese, Brazilian and Peruvian cooking. Shouldn't work, global success says it does. Decor at both the Heron Tower and Covent Garden Sushisamba restaurants is Instagram-friendly. Very much an experience.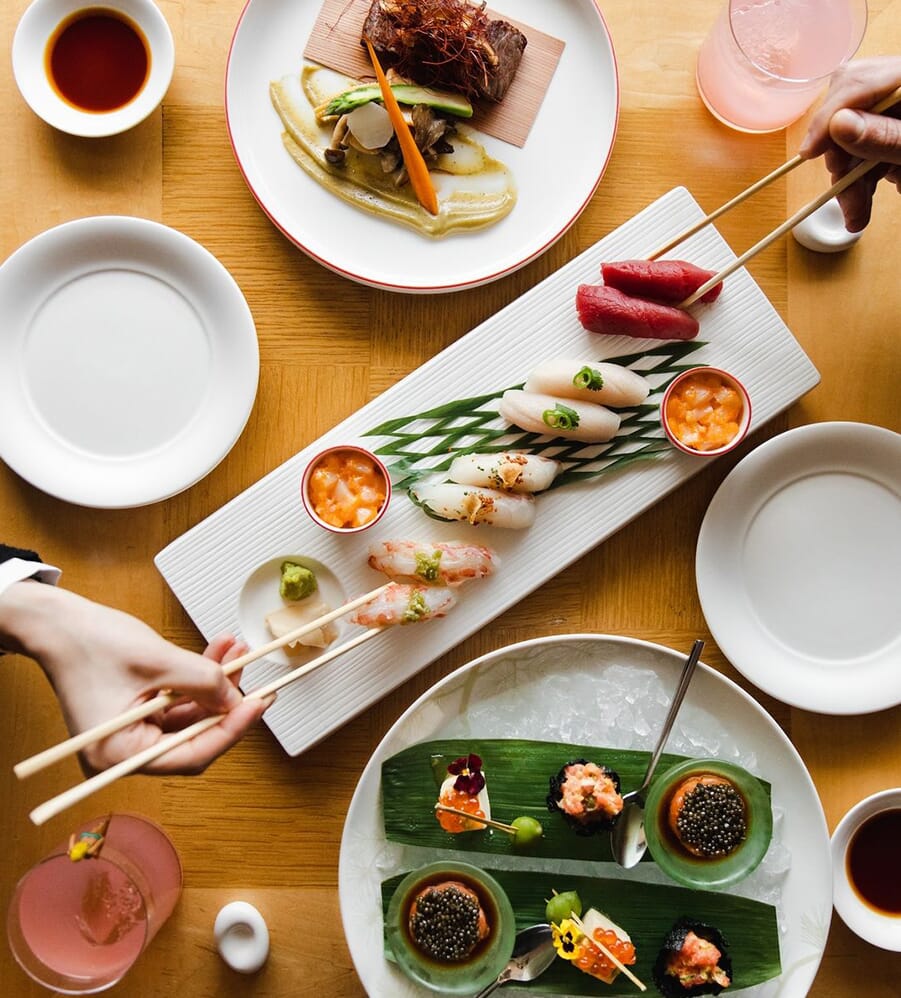 Nobu
Still the go-to for the finest Japanese food after all these years. Now a multinational, Nobu has three locations in London - Marylebone, Mayfair, Shoreditch - all serving classic Japanese cuisine. Expect mindblowing sushi, aged Wagyu beef and the definitive kushiyaki skewers. Decor is deluxe without any unnecessary excess. That's the Nobu way. It's not cheap, it is unforgettable.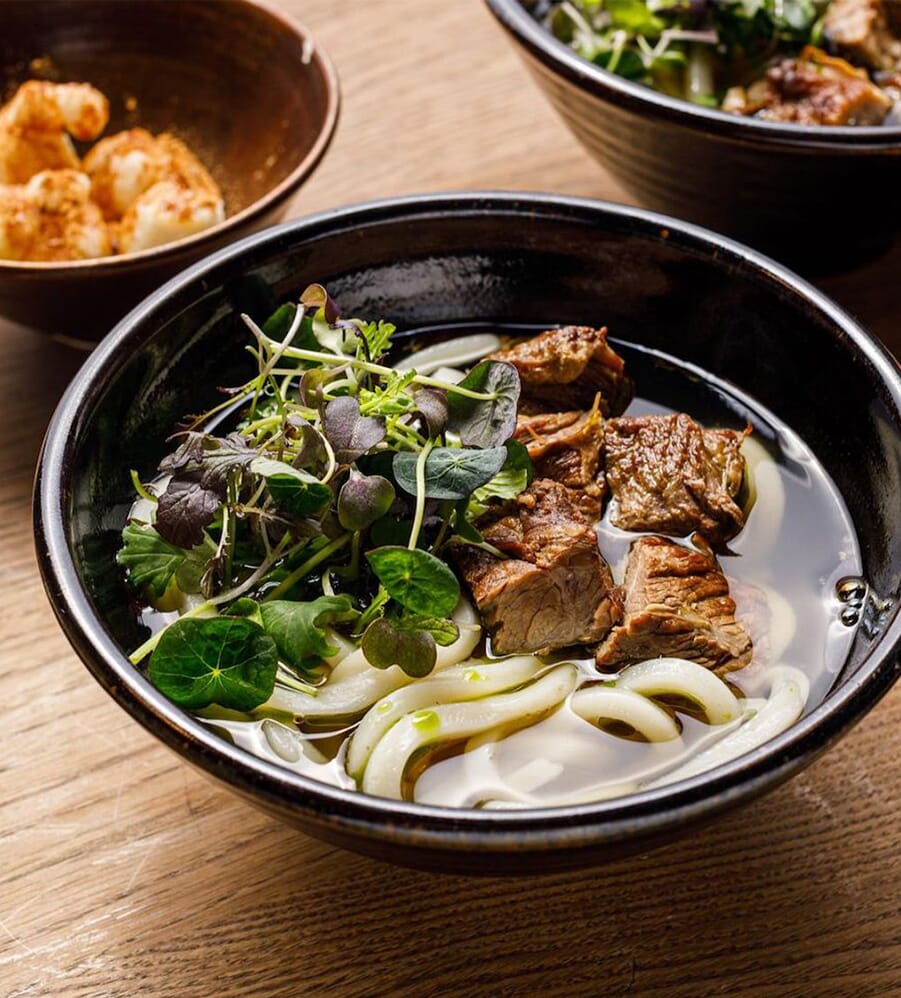 Koya
Single-minded dedication is what Koya is about. Here - at branches in the City, Soho and Hackney - the focus is on udon noodle dishes, in the authentic Japanese tradition of specialising in just one type of cooking. As you might expect these noodle soups are like nothing else. Menus are now expanded to include small plates served throughout the day. Interiors are simple and all the better for that.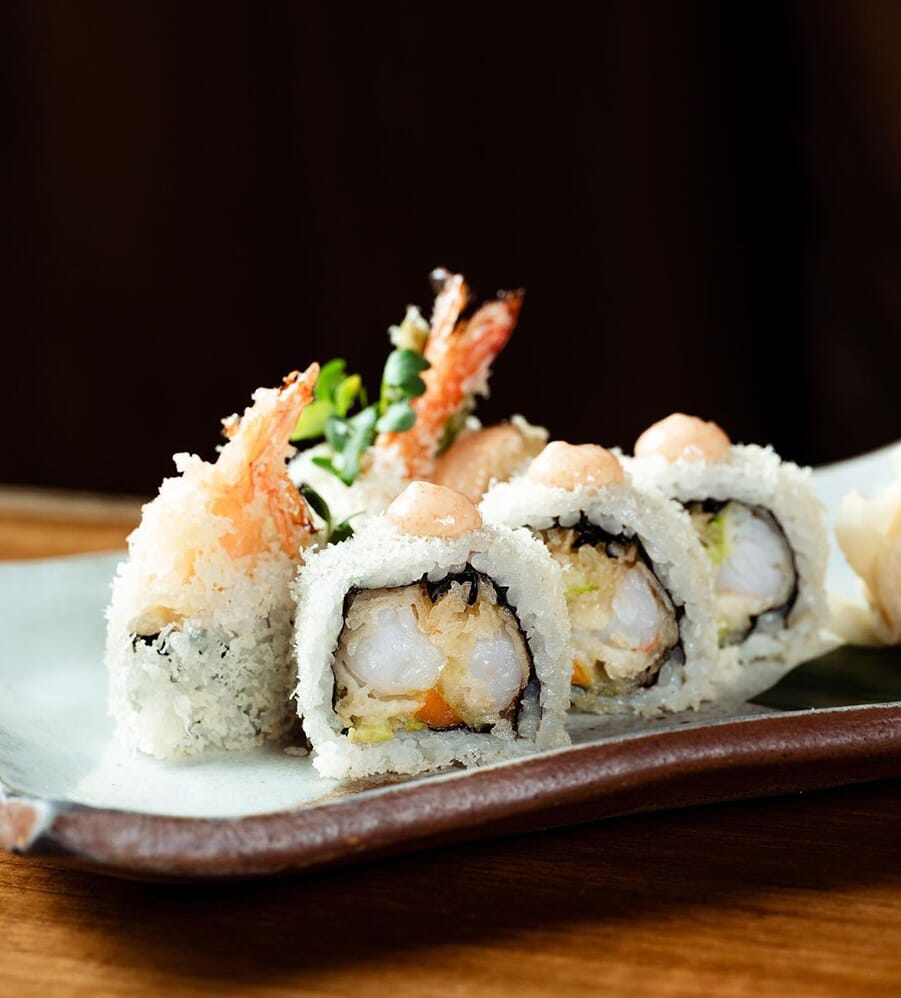 Zuma
Now a worldwide phenomenon, the Zuma story began in Knightsbridge where aficionados of Zuma's sublimely-judged approach to izakaya casual Japanese dining still pack the low-lit sophisticated interior. Dishes are served as they're ready and are designed to be shared. Sushi and sashimi are traditional and all the better for that. The achievement is that despite global domination, Zuma still feels personal and intimate.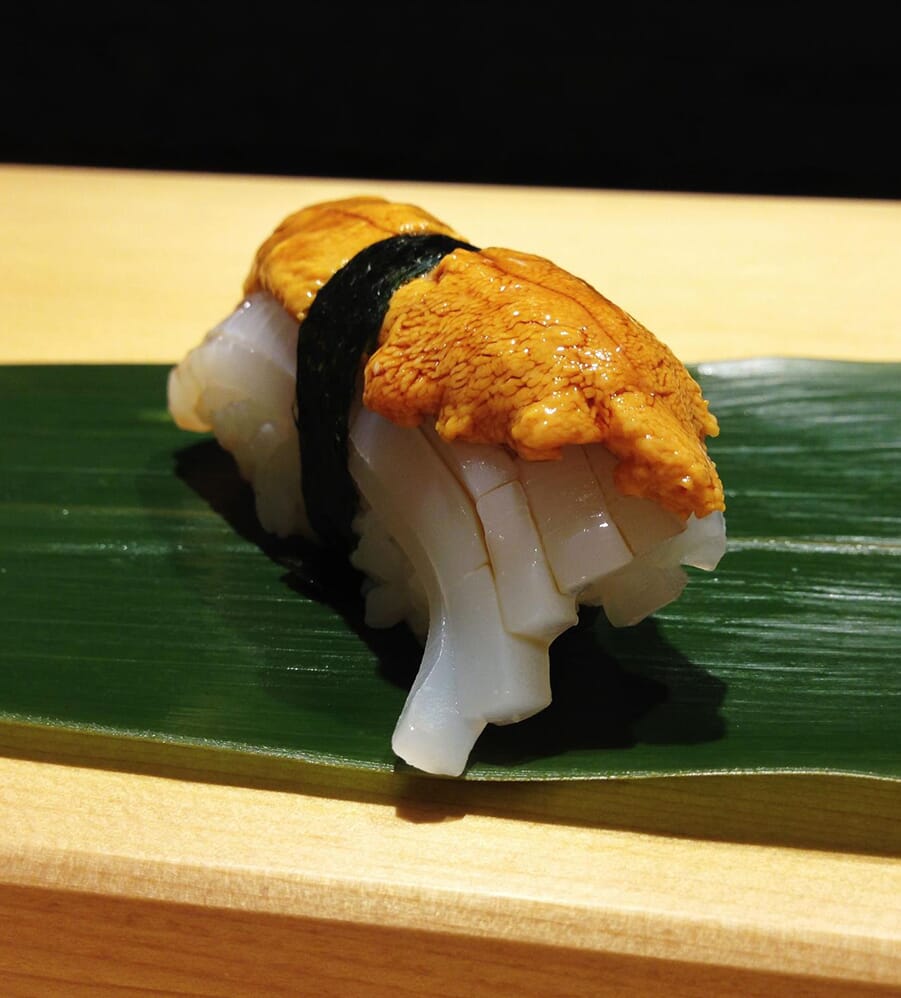 Sushi Tetsu
They say this Clerkenwell hideaway is the toughest to book in London. And no wonder. There are just seven seats served by husband-and-wife team Harumi and Toru Takahashi, with Toru's expert slicing of fresh-off-the-boat fish right there on show. One tip is to ignore the menu options and simply ask for "omakase", chef's choice. Once in, you won't want to leave.
---
---
---
---
Not feeling Japanese? Try this classic French restaurant in Soho.