Pack the panniers and set your sights on the horizon. There's nothing quite like life on two wheels for your next touring adventure. Key to choosing the right machine is not only enough low-range torque to cruise and overtake at will without so much as shifting down a gear, but supreme comfort for you and a passenger, if they're lucky enough to come along. Panniers with ample luggage space are essential too, as is your choice of any number of gizmos, from adaptive cruise control to automatic braking technology. And then there's the lure of the electric future. It's all here in our choice of the 10 best touring motorcycles. Now, where's that copy of 'Zen and the Art of Motorcycle Maintenance'?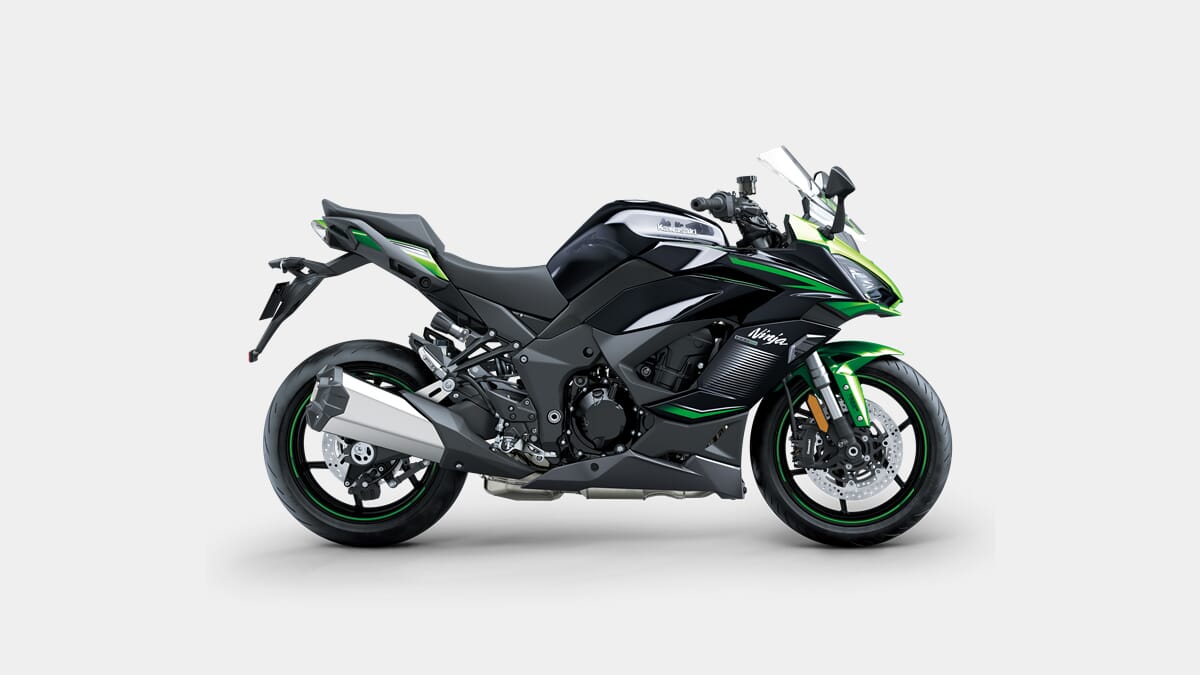 Best touring motorcycles in 2023
Effortless flexibility is what you're looking for on a great touring bike, and that the 1000SX has in spades. Reviewers have praised its  smooth power delivery, in just about any gear, at just about any speed. The Ninja name is a Kawasaki legend, and the 1000SX lives up to that with a full 140 bhp available from its inline four offering a top speed of 155 mph, for the brave. You're more likely to revel in the comfort and the poise around corners. Great looks, too.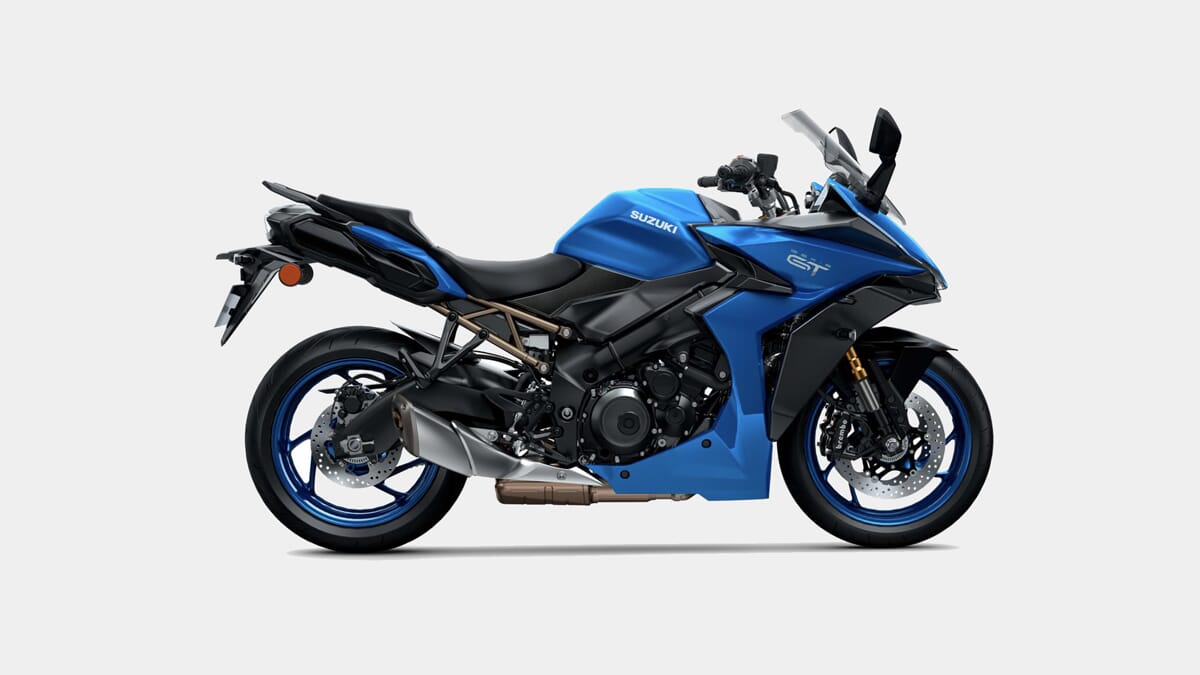 Hi-tech contender from Suzuki has sharp style to attract the eye at that essential rest stop somewhere high in the Alps. There's a full 149 bhp on tap from the company's venerable 999 cc engine, renowned for its reliability, always reassuring when you're a long way off the beaten track. Optional hard luggage panniers are easily clipped on and off to give you more than enough space for that dinner suit as you stroll into the casino in Monte Carlo.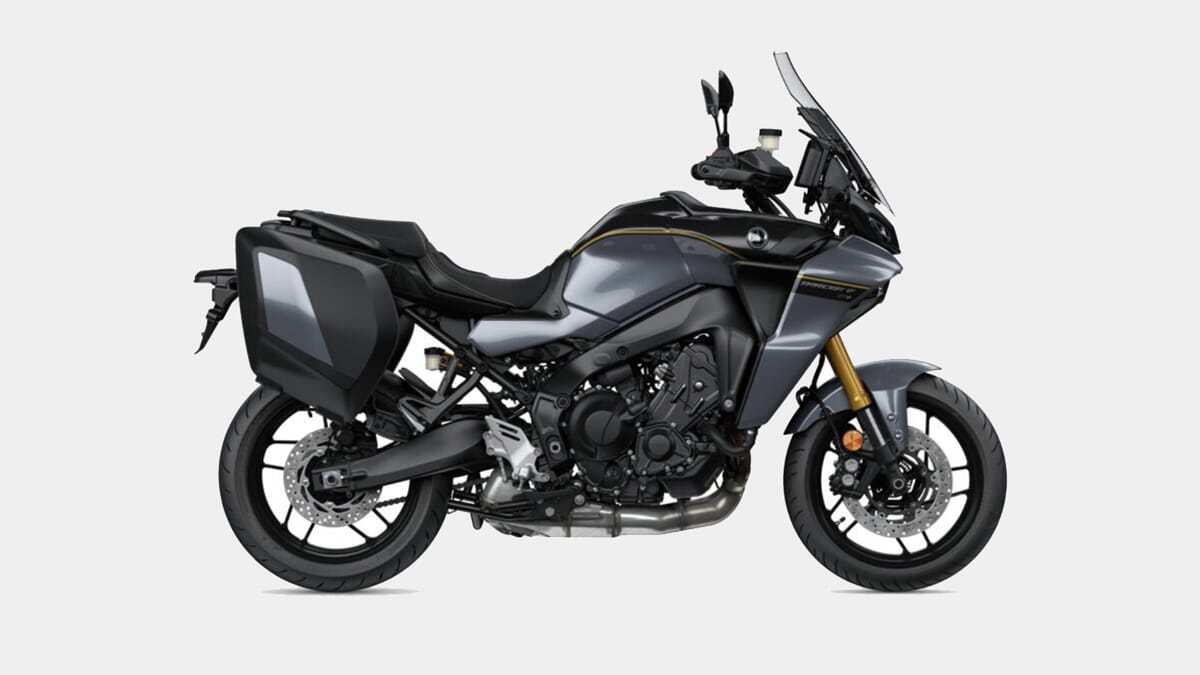 Looking for gadgets on your next high-end tourer? Yamaha have heard you. Their Tracer 9 GT+ has traction control, four driving modes, adaptive cruise control - and in what's said to be a first - what the company calls "radar linked unified brakes" which slow the bike automatically if a vehicle ahead brakes unexpectedly. Inline triple 890 cc engine offers huge amounts of torque in all six gears. Full smartphone connectivity? Of course.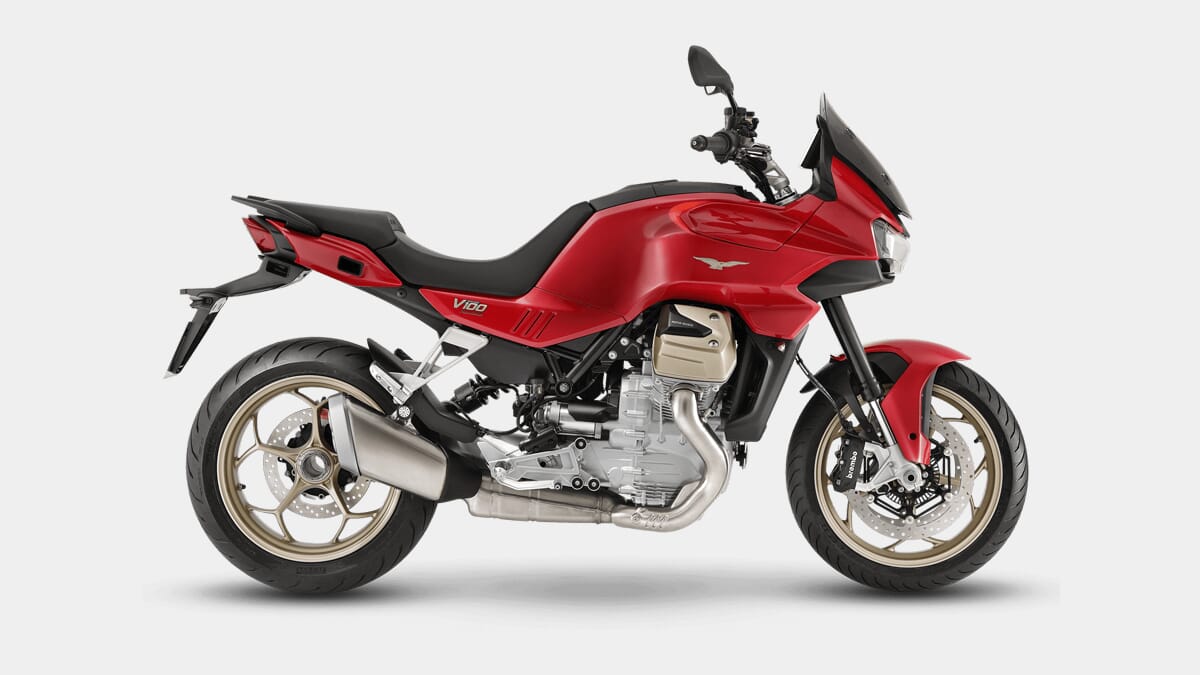 Every Moto Guzzi is nothing less than a legend on two wheels. The company's trademark V-Twin engine - 1042 cc here, producing 115 bhp -  is easily identifiable and somehow a sculptural part of a definitively Italian machine. Design is self-consciously elegant with a sculptural fuel tank and aerodynamics which adapt according to speed, a world first says Moto Guzzi. Windshield is adaptable too, at the push of a button. May not have Japanese reliability, but does have unbeatable elegance.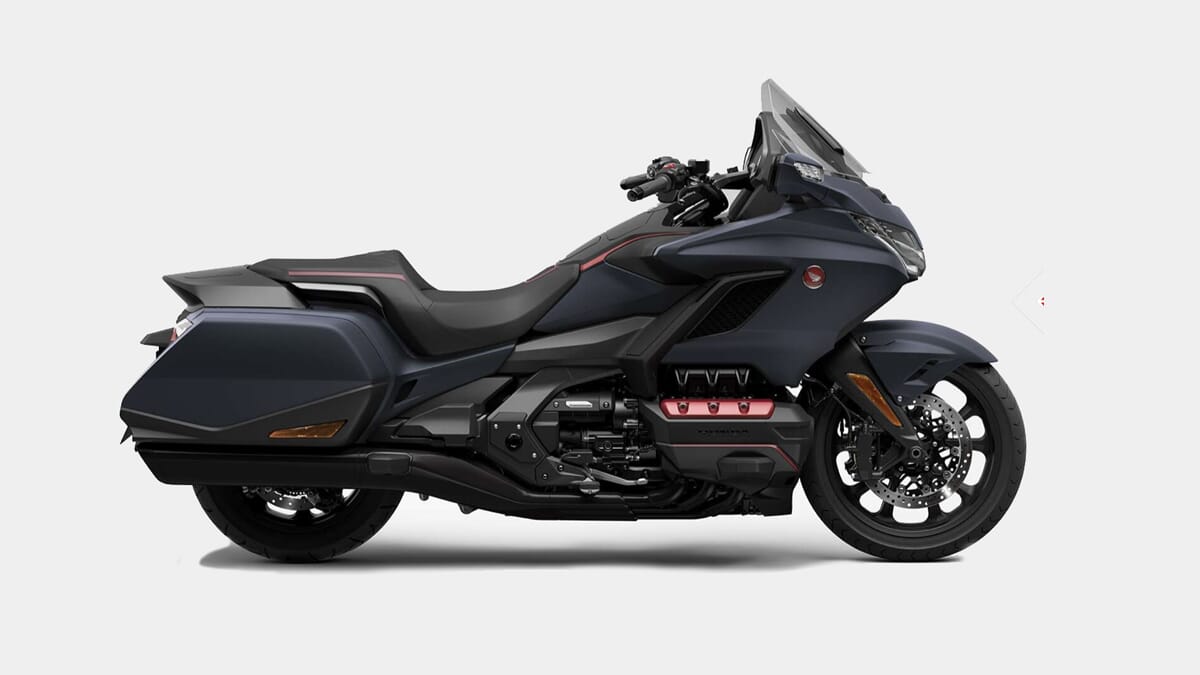 Why wouldn't you have a Gold Wing for your next trans-continental adventure? Honda are good at this, being pioneers in big engines on touring machines: here there's a low-revving flat six-cylinder engine with low range torque aplenty. Your passenger will thank you for the comfort of their backrest, while technology includes full smartphone connectivity and suspension adjustable on huge - for a bike - screen. Extensive safety features include a full airbag. The Gold Wing is one of the larger touring motorcycles on the market, but it sure will look after you.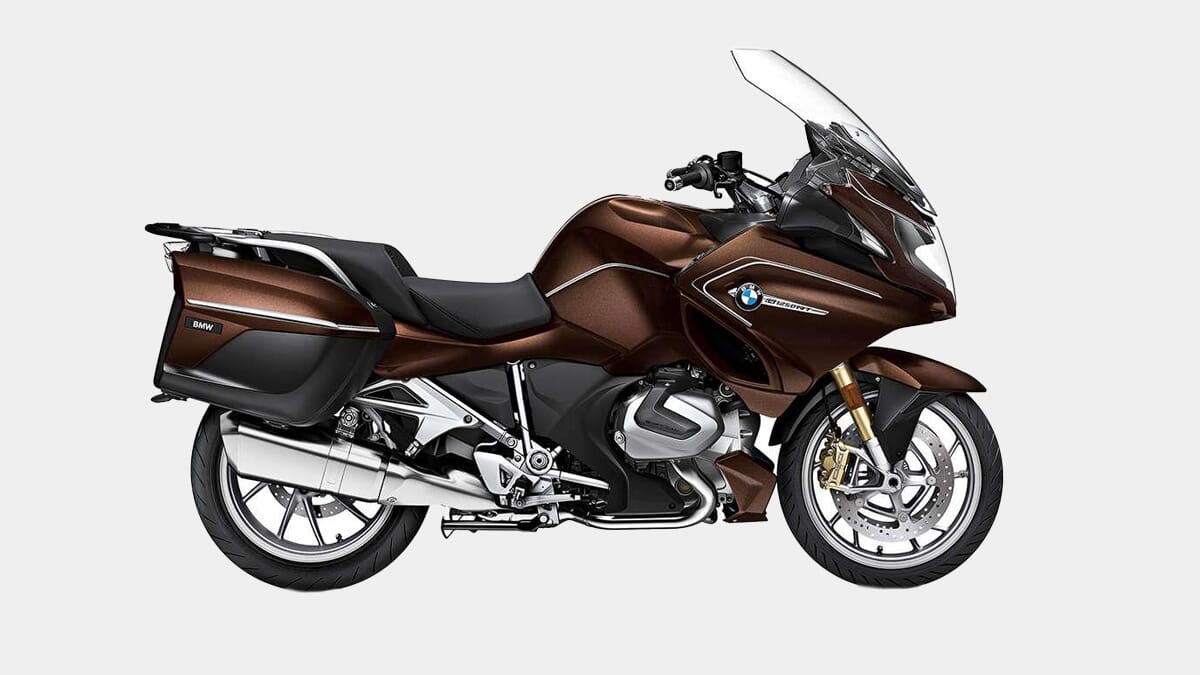 Default option for touring is always a BMW and the R1250 RT eloquently shows why. As BMW Motorrad themselves like to point out, the "RT" designation has been around for more than 40 years now, still with the company's flat twin engine, offering a low centre of gravity for great cornering ability down those Alpine passes. BMW's build quality is legendary, 10.5 inch touchscreen dwarfs rivals and there's adaptive cruise control too. Not for nothing is this a favourite with police forces worldwide.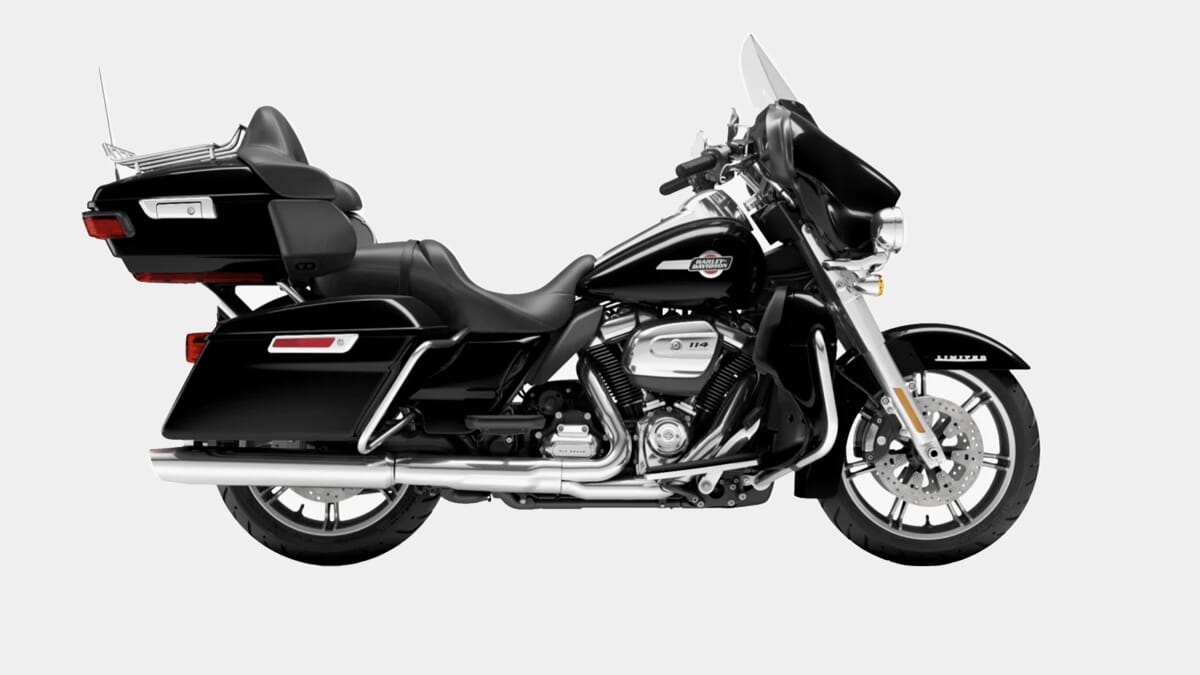 Style and ability combine in this luxury offering from America's finest. Powered by the latest version of the company's famous "Big Twin" engine, tuned for low-revving, long-legged touring, the Ultra Limited is a design statement that you may need to pack cowboy boots to live up to. Mind you, there's plenty of luggage space in the built-in panniers, as well as a luxurious perch for your passenger. Oh, and there's Harley's "vented batwing fairing" which may well be worth the purchase price alone.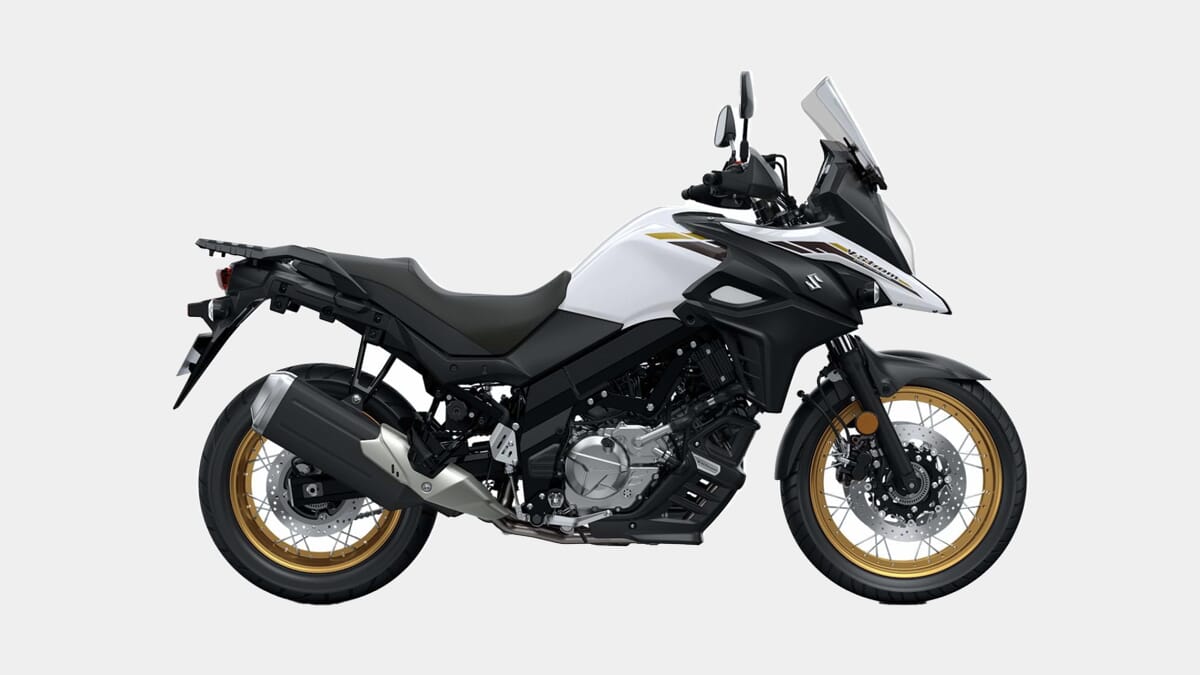 Looking for a little off-roading with your next touring adventure? Then the rugged V-Strom is just what you need. It's a bike with a hugely loyal following which says something about its sinuous handling and ability effortlessly to crunch the motorway miles with perhaps an adrenaline-pumping dirt road detour along the way for pleasure. There's less in the way of hi-tech toys, but there are the ones that matter, such as ABS and traction control. It may be all the touring bike you need, and nothing more.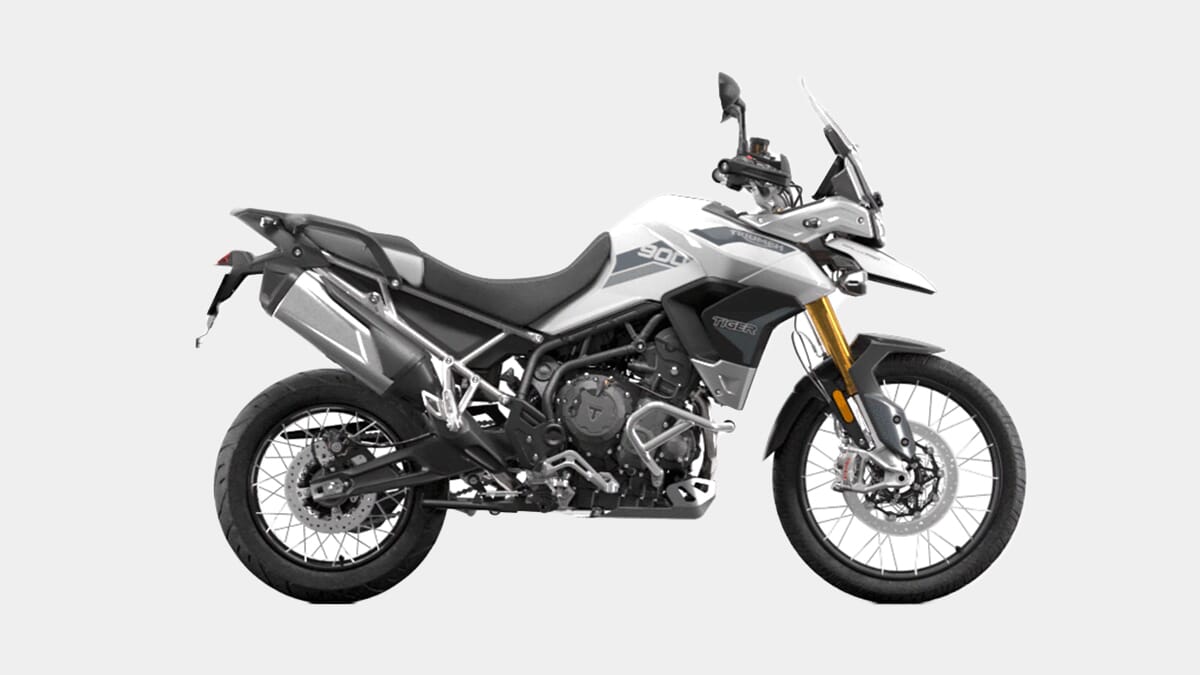 There's little to match the roar of the Tiger's 900 cc triple - liquid-cooled and featuring, as of course you need to know, "multipoint sequential electronic fuel injection". Such technological wizardry might be worrying on British bikes of old, but the reborn Triumph has notorious reliability issues reputedly licked these days, and that famous badge is at least half of the reason while you'll buy one of these. That and the Tiger's adventuring capabilities both on asphalt and off it.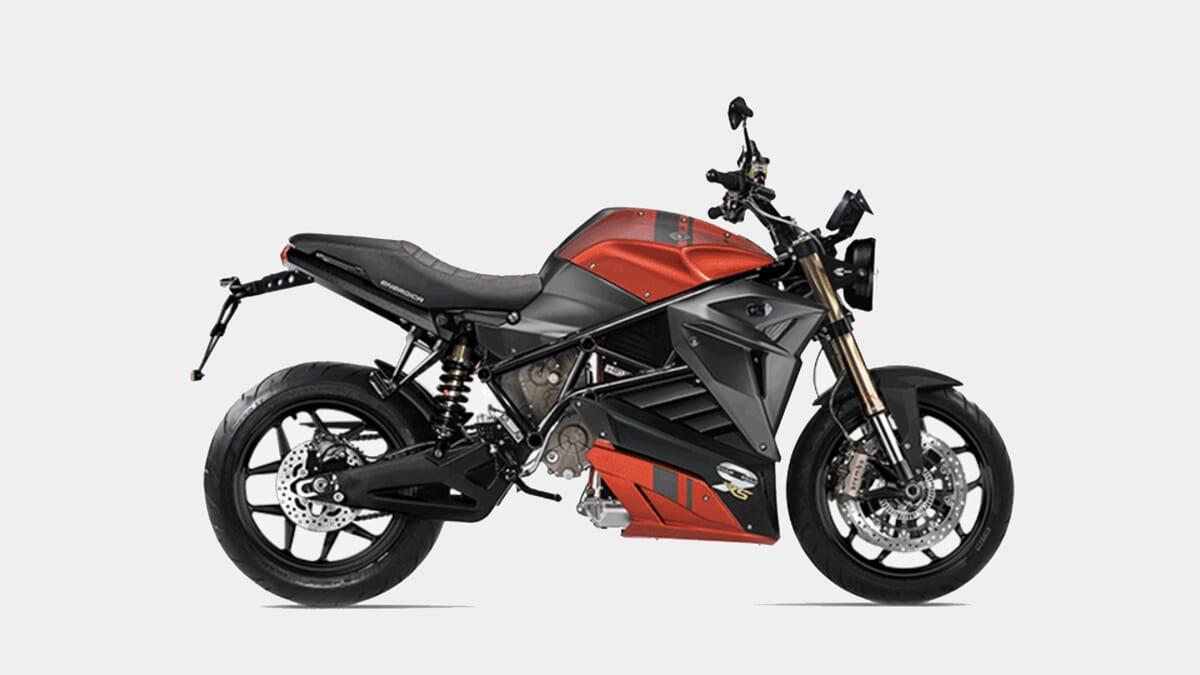 The future of touring motorcycles is previewed by ambitious Energica's impressive contender, styled to resemble a fossil-fuelled classic but powered purely by its batteries, which can in part be recharged by using a variety of choices of regenerative braking. You can of course plug it in too when you get to your Tuscan villa, ready for a fast - quiet - Sunday blast. Because power is very much the story here with 60 mph coming up in three seconds. Range of 260 miles is quite enough to reach your lunch stop.
Get your fix of all things automotive at The Garage.
---
---