At first you can't even see where the seat is. Now imagine lying down - because that's essentially what's required - across a hand-crafted aluminium tube and opening the throttle. This is the world of motorbike as sculpture created for BMW Motorrad's 100th anniversary by Dirk Oehlerking, who has a long and radical history of remaking familiar BMW bikes. Basis for this one is the R 18, nearest you'll get to a full-blown cruiser from BMW Motorrad, capable of at least 110 mph.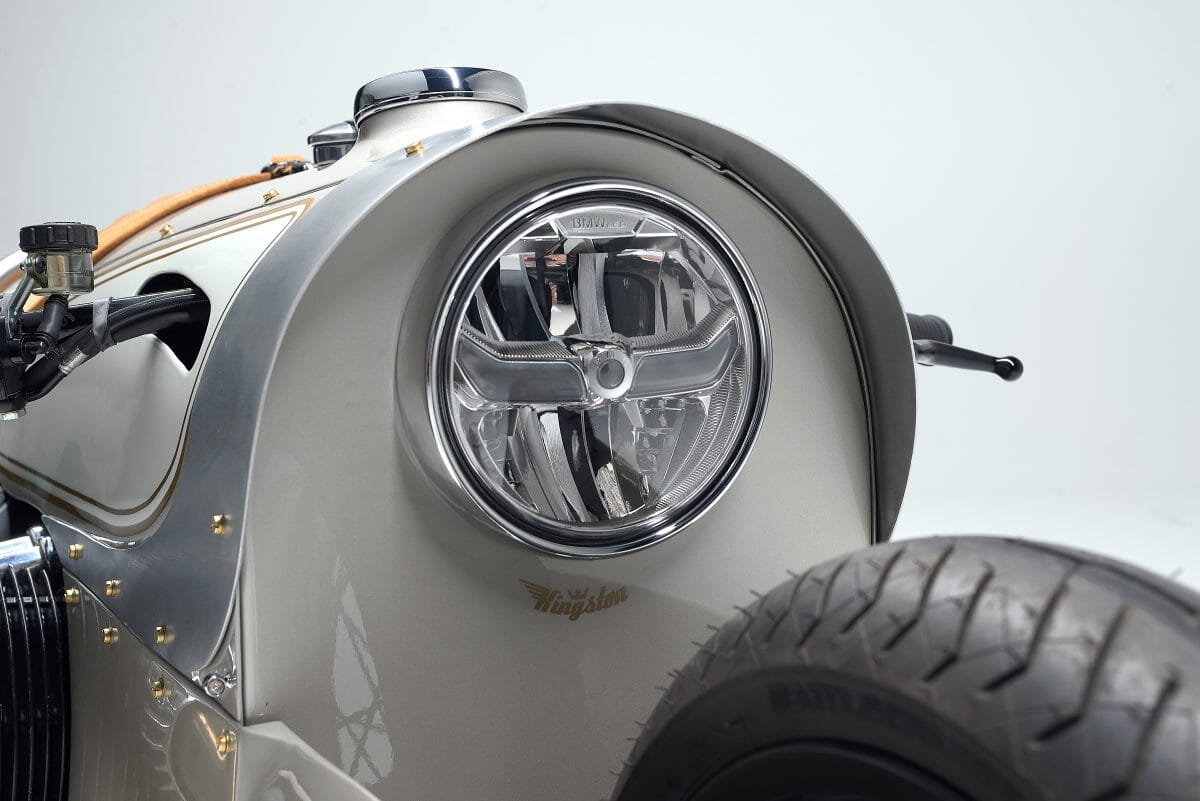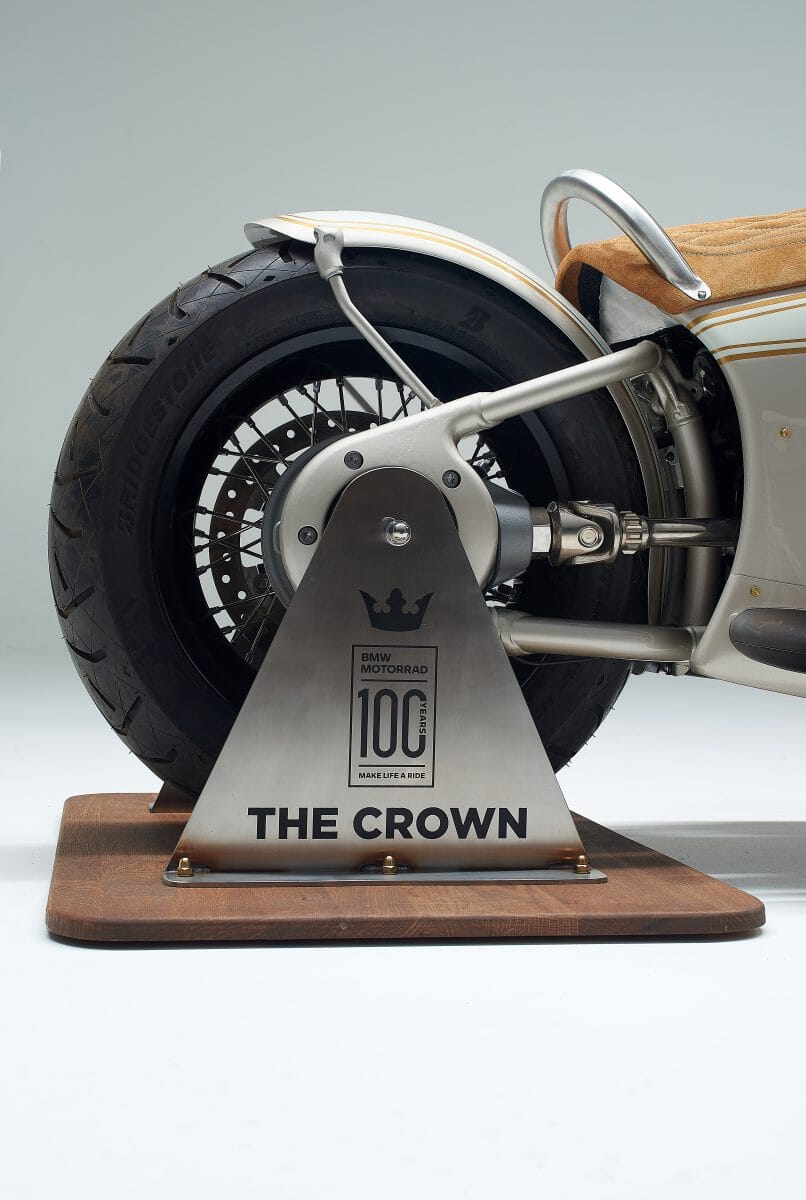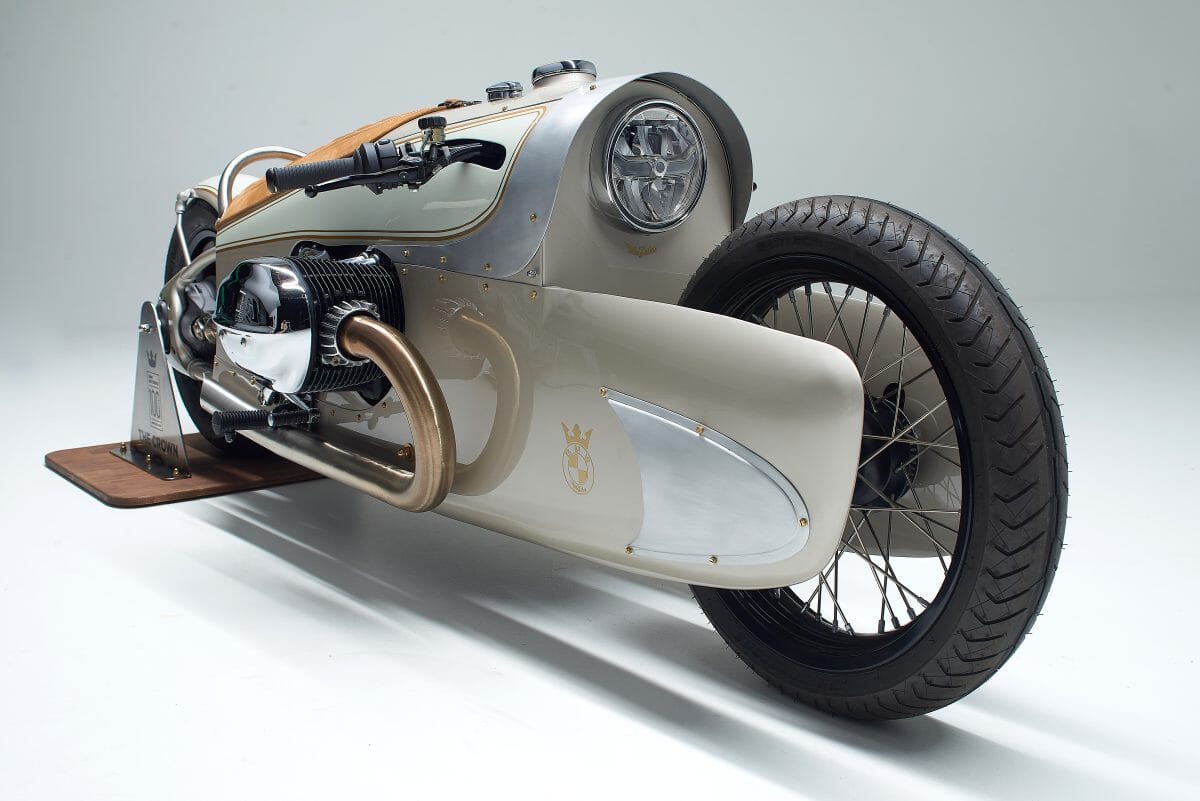 "The aim was for it to look powerful, elegant and fast," says creator Oehlerking, "combined with an innovative look."  Stainless steel exhaust manifolds are handmade, saddle is hand-stitched leather, rear mudguard is by Wunderkind, clutch and handbrake are by Magura. Finish is Champagne Platinum while BMW emblem is adorned with a crown. Would we ride it everyday? Perhaps not. Would we like The Crown? Oh, yes please.
Get your fix of all things automotive at The Garage.
---
---