Usually the hottest tickets in Milan are for opening night at La Scala. No-one wants to miss the opportunity to cheer, boo or hiss the latest production at the world's most famous opera house.
This season the talk is of the goings-on in a converted sawmill. The high notes are provided by the bold simplicity of the architecture - and the food. Carlo e Camilla is the latest must-go restaurant in the city, set in what was once a sawmill in the Segheria district.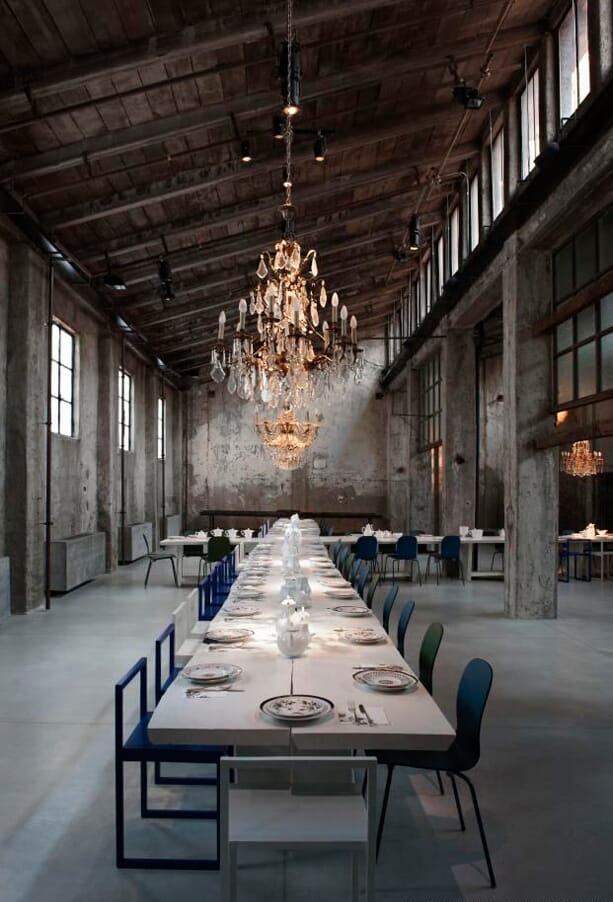 The interior is boldly stark, in celebration of the building's industrial past. Stripped walls are left bare, the rafters exposed with vintage crystal chandeliers hung beneath.
There's a single 70-seater table in the shape of a cross with paper tablecloths and napkins covered in doodles by the artist Gianluca Biscalchin. Crockery is deliberately mis-matched.
The owner is Tanja Solci, a Milanese art and design communications expert. She's spent years painstakingly transforming the sawmill, abandoned for decades, into a restaurant. If the look is abandoned, the reality is that this was achieved as a result of many hundreds of hours of work.
Diners have the thrill of eating in what seems like a factory - and the anticipation of the work of chef Carlo Cracco, nationally famous for his appearances on MasterChef Italia.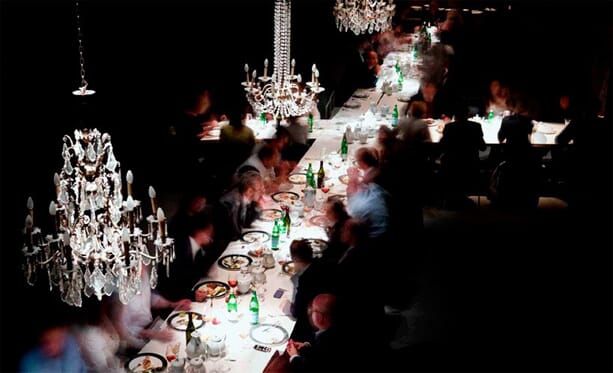 The food is as apparently ordinary as the surroundings. The short menu changes regularly and features updated versions of Italian classics. Wines are a monthly selection from a single craft vineyard.
If you're planning a visit on your next trip to Milan, plan ahead - well ahead: Carlo e Camilla restaurant has been a hit from day one. Take your best Italian phrase book and prepare for an extraordinary experience.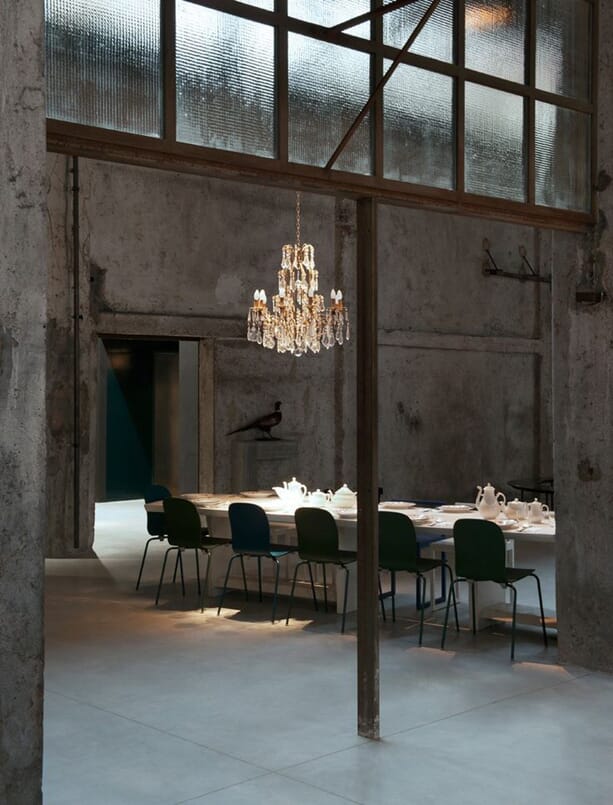 Grandiose architecture has long gone hand in hand with the finest restaurants. Carlo e Camilla takes the relationship in in a new direction and we're fans already.
A standing ovation is due, surely?
Shop home furnishing at OPUMO.