Rather than inserting architecture into nature, a growing number of architects are finding new and dynamic ways of integrating design into the environment. A case in point is Plan B Arquitectos' latest project – a versatile structure that connects four concrete volumes into an expansive, contemporary home.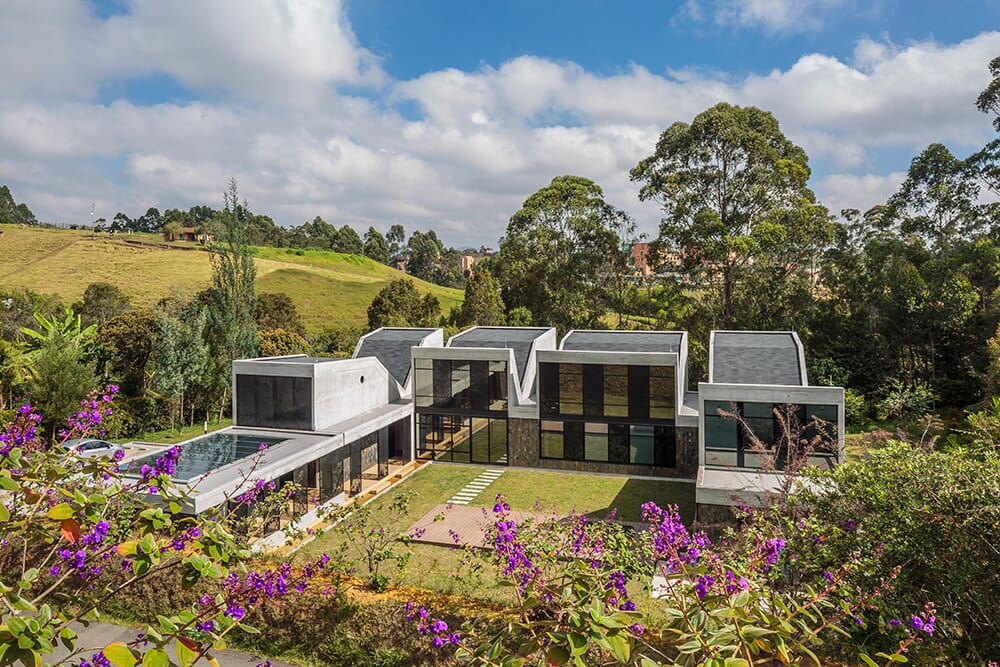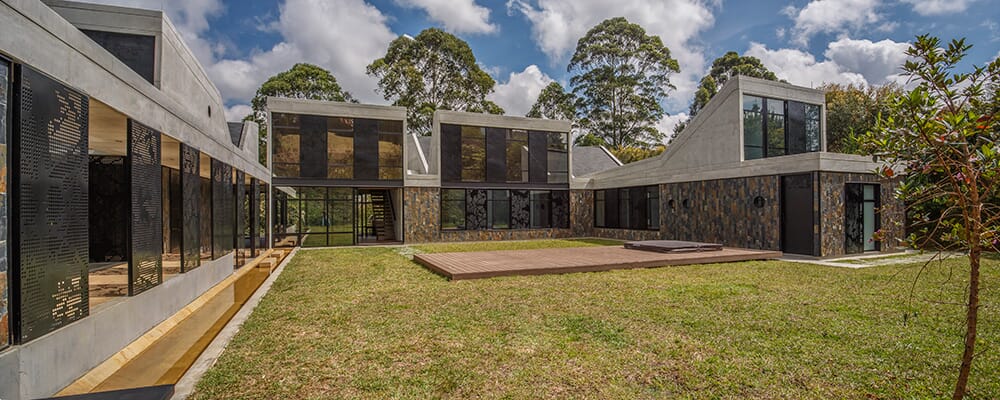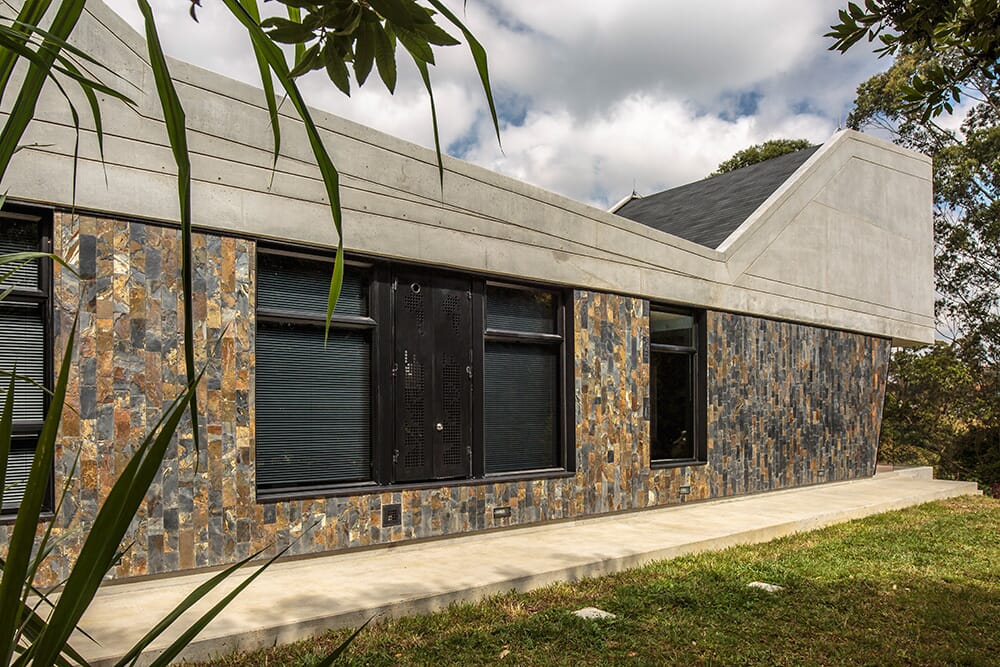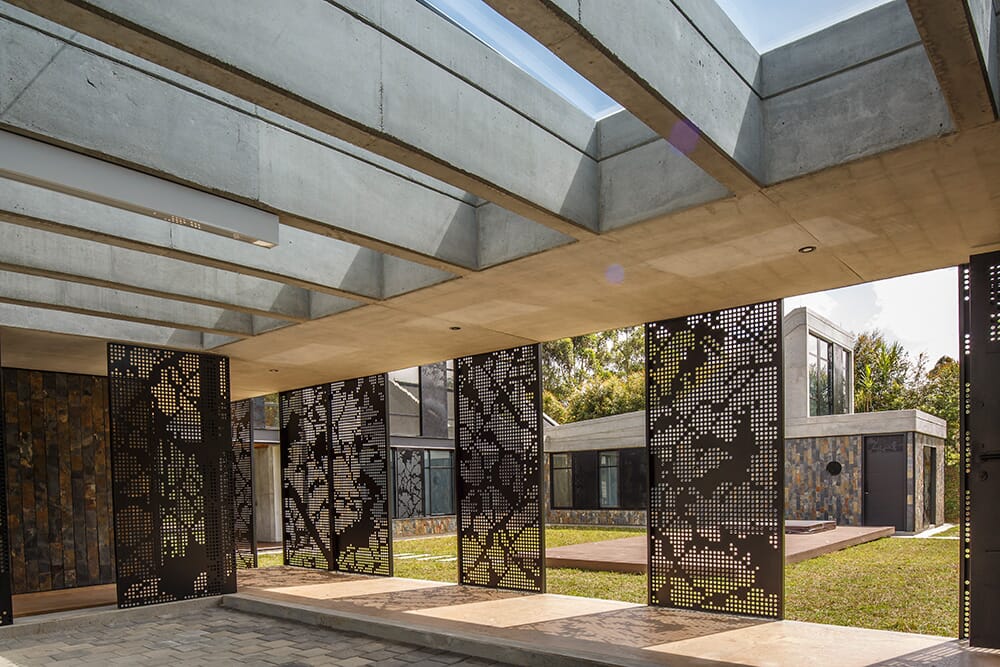 Divided into four volumes, the house is connected by transversally sheltered areas that configure an open arrival patio and intricate spaces around the home. The elevation around the home opens up the entire space to nature, while a handful of outdoor entertainment spaces occupy the space surrounding the property to form a backdrop to the sculptural focus of the house.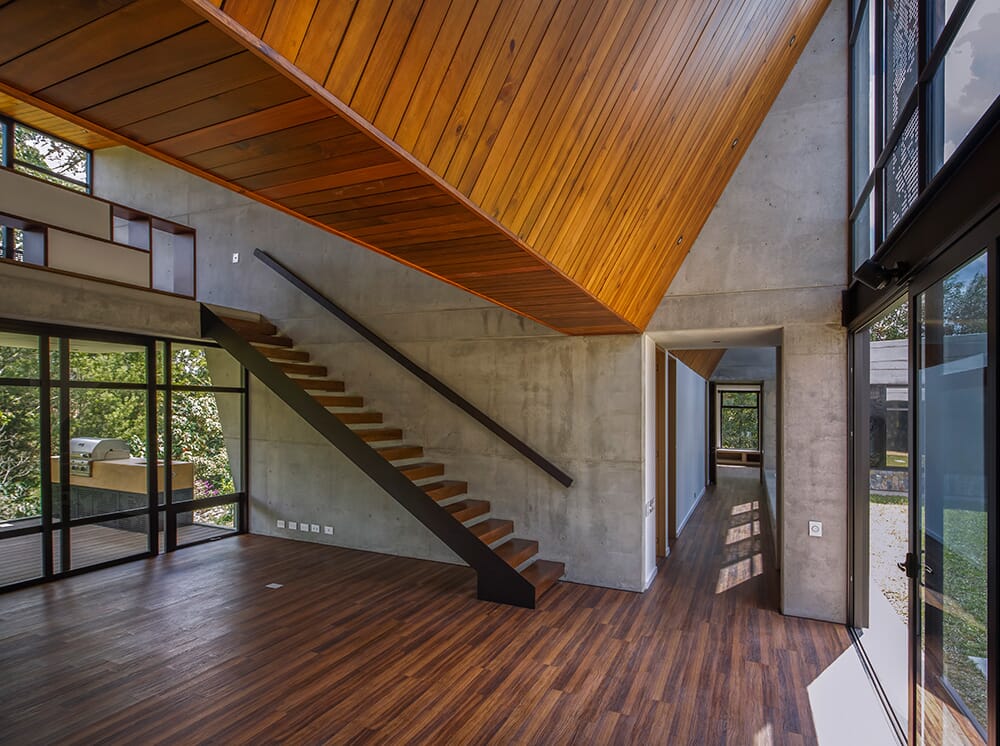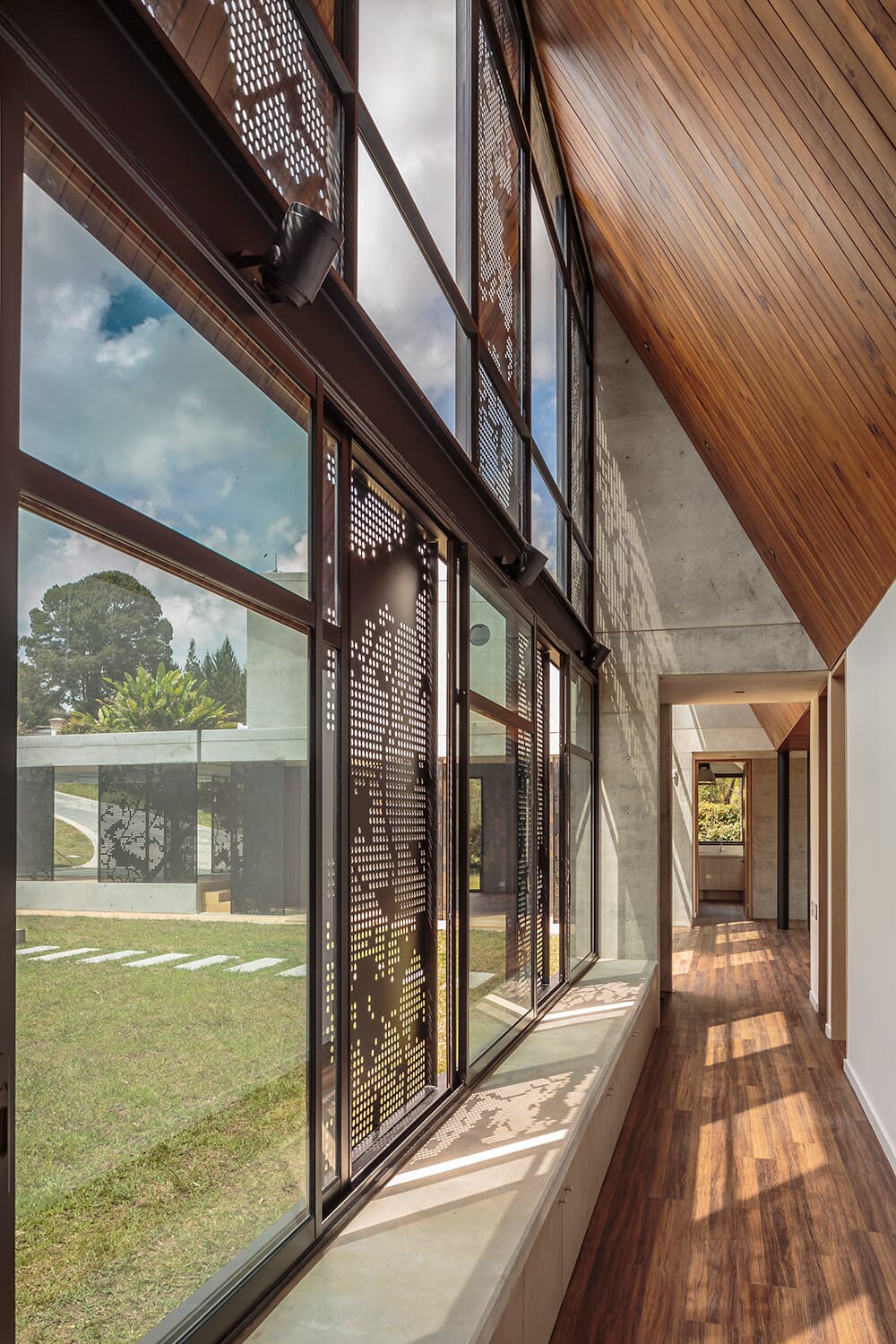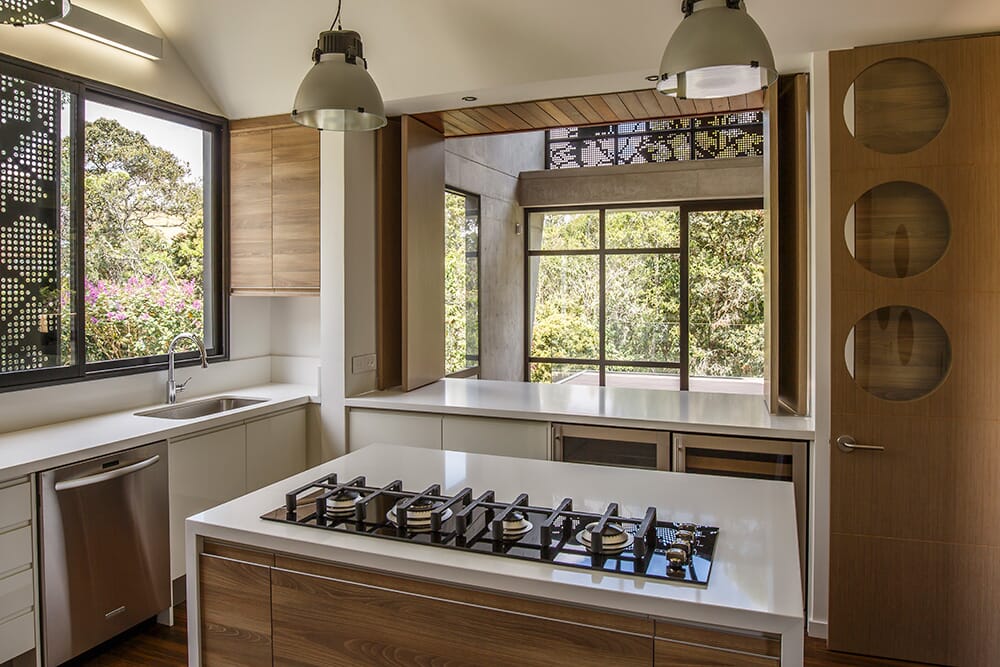 Most importantly, the highest parts of the house, defined by the sloping maze roof, act like heads which allow you to look out to scenery and across the afternoon sun. What is more, the sprawling design also acts as a thick perimeter, as the concrete tiles and dark rustic stone not only filter the afternoon sun but also articulate it. In doing so, aspects such as the courtyard house, lookout house and the two storey floor house are combined into one.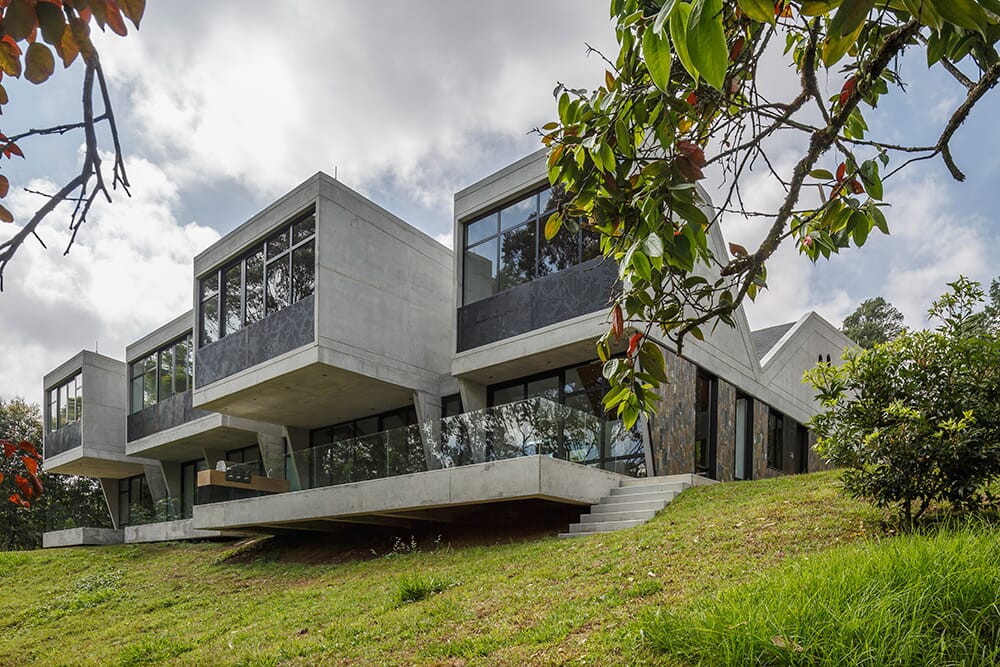 Images courtesy of Alejandro Arango and Plan B Arquitectos.