There are few sights more pleasant to the eye than the purity of newly fallen snow. Or, in fact, the perfect symmetry between architecture and the world around it. Seldom do you find the two in one perfect picture, but with Chalet Anzere, Switzerland, you find just that.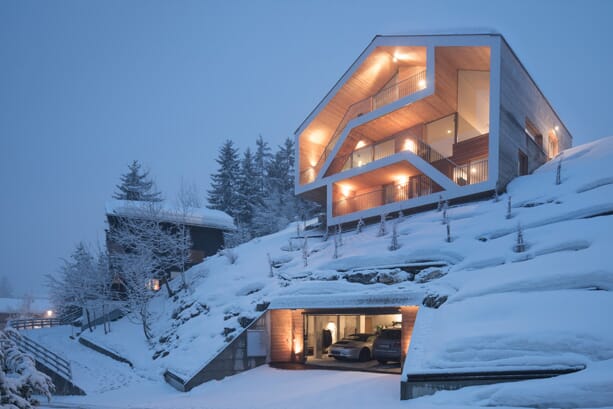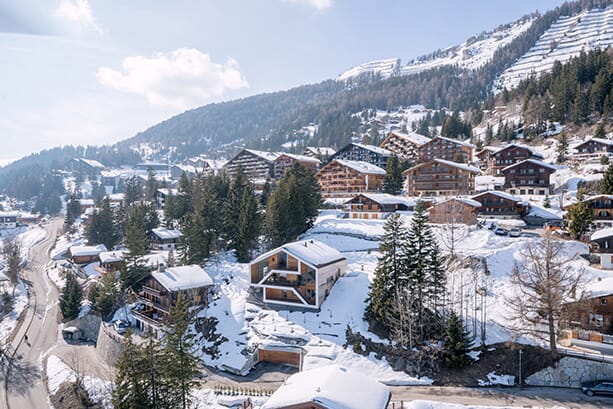 The chalet's owner was not satisfied with the uninspiring nature of the original structure as the cluttered layout was not conducive to clean, modular living. Consequently, SeARCH proposed to start the entire project from scratch and in doing so, it enabled them to create a compact, site-specific build that could adhere directly to the needs of the client.
From the exterior the chalet remains loyal to the traditions of 'Chantelle' –  as it is constructed from a reliable wooden structure with shutters, a gable roof and solid stone foundation. Yet the Chalet has grown to exist as a form of tourism in its own right – renowned for being one of the most beautiful huts stationed high in the Swiss alps.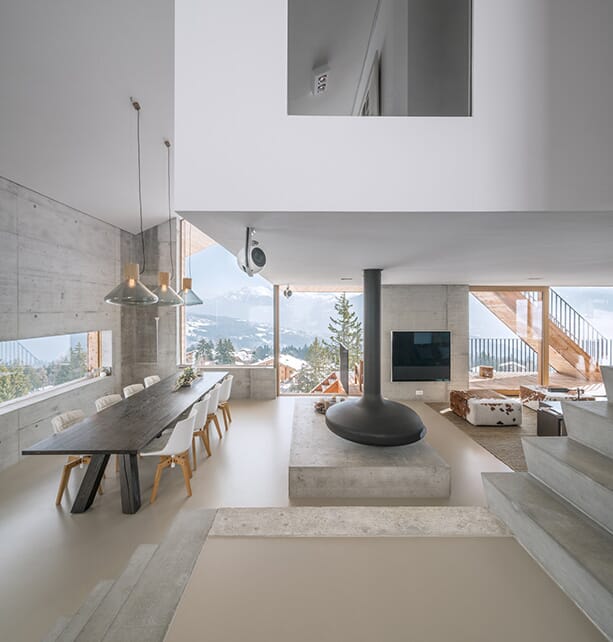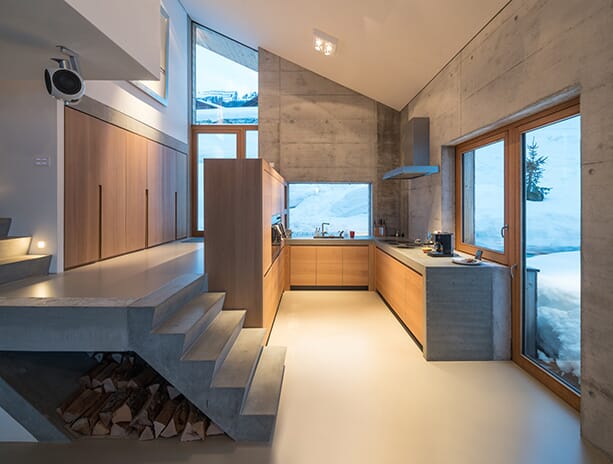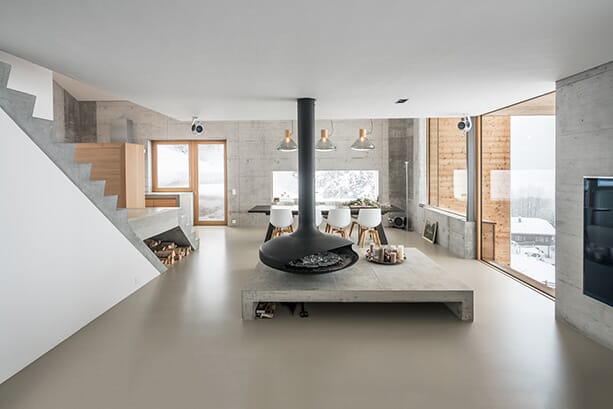 The chalet's defining feature, inspired by the impressive 'Grand Chalet Balthus' in Rossiniere, is the sloping roof that elegantly overhangs the home for a classic finish. Carved into the mountain, the home possesses a strong connection to the landscape and all three levels of the house at the same time. All floors, including the main living areas and a secluded private apartment in the attic, give access to three-metre wide terraces that are all connected by stairs and a phenomenal view over the Dent Blanche Massif.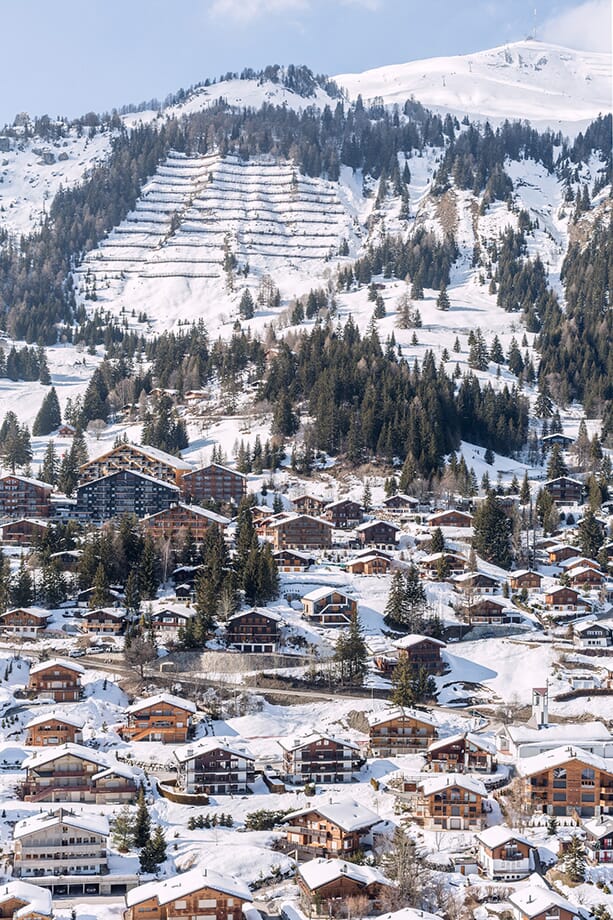 However, internally is where the property proves to be entirely special. The clean, minimal facades are supplemented with warm touches of wood and characterful furniture. The central flume fireplace defines the entire living area and offers a symbolic focal point rarely found in projects like this. The stretching glass façade opens up the entire home to the mountains and valley below as well as interacting with the concrete, marble and wood to create a strong relationship between the landscape and the living quarters.
Discover Chalet Anzere for yourself in the image gallery below and be sure to head to the SeARCH website for more inspiring architectural projects.