A visit to Rome – whether it's your first or twenty-first – never fails to captivate. This is a city pulsating with dynamism, where ancient ruins and the world's oldest churches exist alongside thrumming student-packed bars and some of Europe's finest dining establishments.
There is certainly no shortage of stylish boltholes in Rome to choose from, but if you're looking for a hotel that expertly and artfully captures the capital's multifaceted essence – that hard-to-pin down blend of old and new, glamour and grit, classic and cutting-edge – Chapter Roma might just be it.
Situated smack-bang in the centre of things, straddling the border between the Regola neighbourhood and Jewish Ghetto, Chapter Roma is housed inside a heritage-listed brick building that dates back to the 1800s. The building retains many of its original features, including tall interior arches, vaulted ceilings and plenty of exposed brickwork. The hotel's Roman owner Marco Cilia and South African interior designer Tristan Du Plessis have tastefully integrated these 19th century details with flourishes of steel, brass, copper, and bronze – a nod to the the area's history of blacksmithery.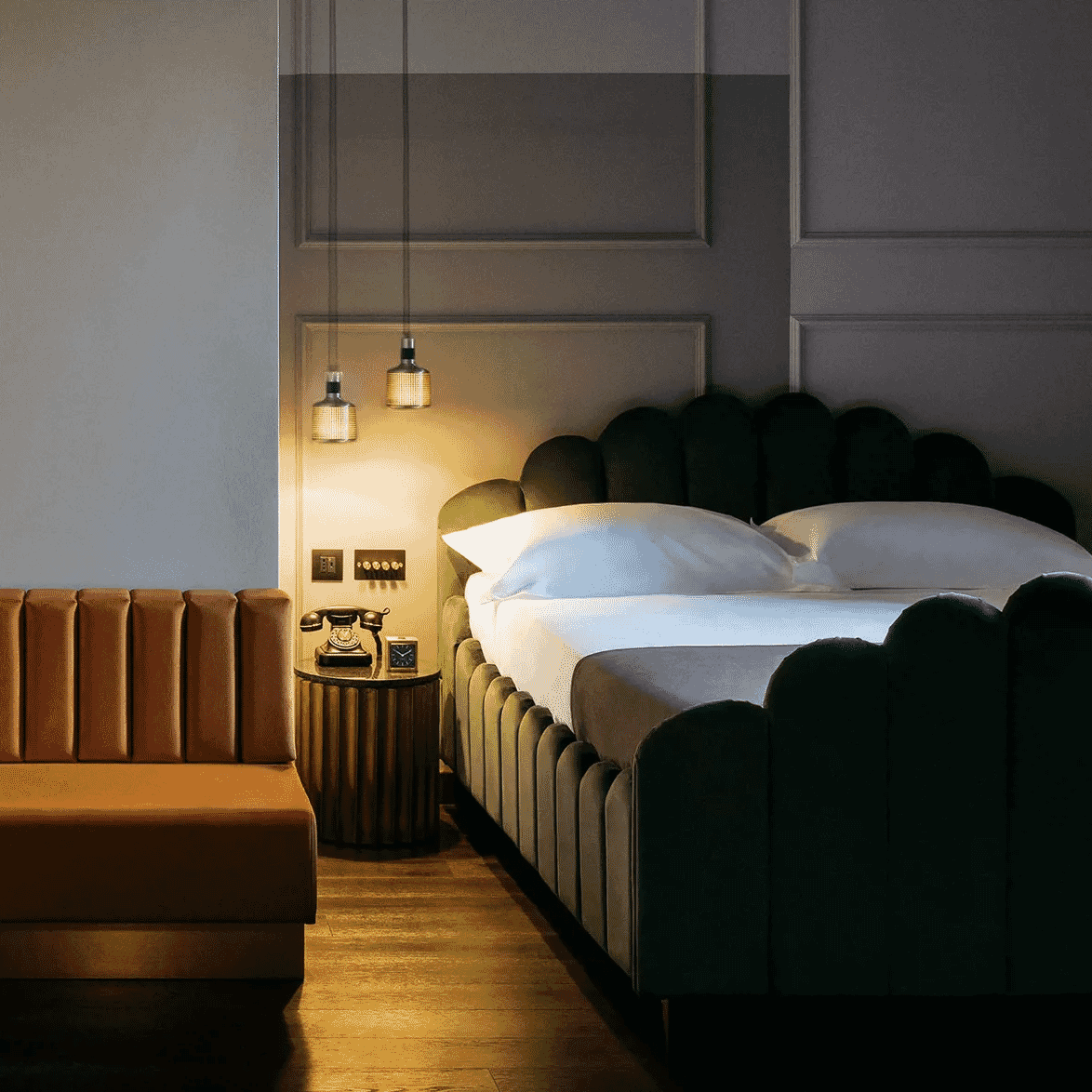 Art abounds throughout the hotel, particularly in the lobby, cocktail lounge and dining rooms. There's a striking piece by Italian sculptor Willy Verginer, a canvas by American painter Drew Merritt, a work by Roman-born Alice Pasquini, and various custom creations by street artist Warios 1.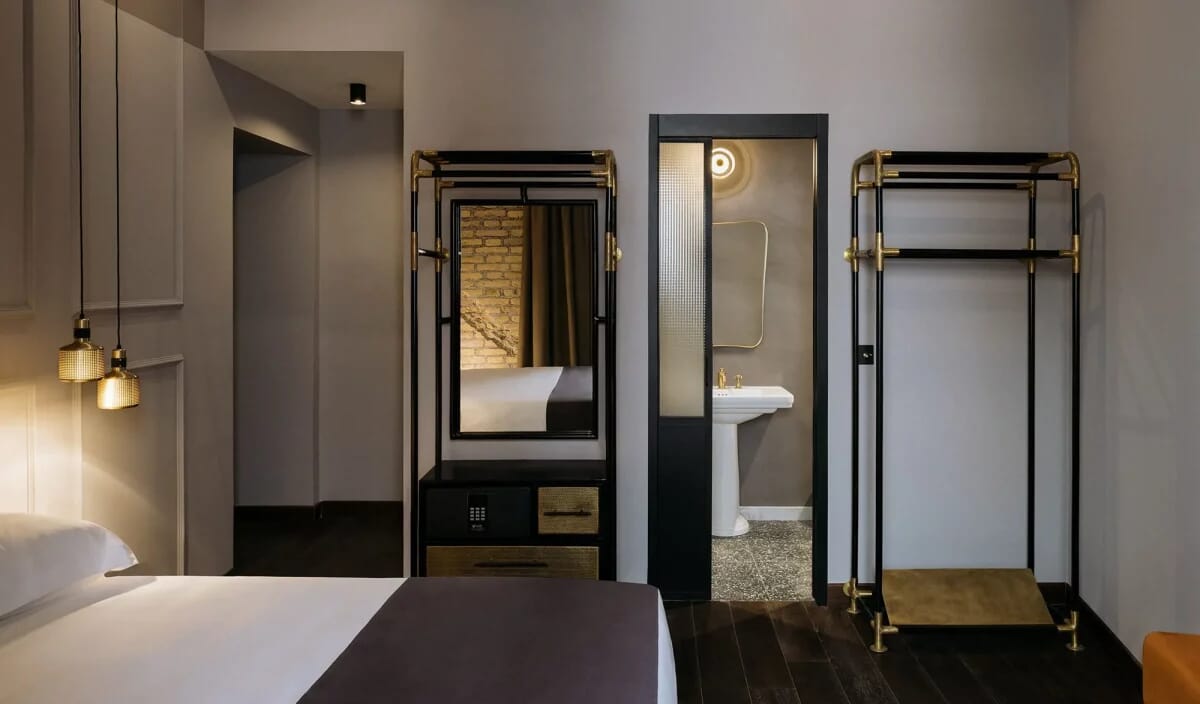 In contrast to the edgy interior schemes of the public spaces, the 42 guest rooms are elegantly understated, with pared-back furnishings from Italian artisans and Studio A Johannesburg and a focus on the textural quality of materials over extraneous aesthetic details: think rich velvet mid-century sofas juxtaposed against exposed brick walls, and the contrast of warm wooden floorboards with sleek metal details. The rooms feature premium mattresses, Marshall Bluetooth speakers, Smart TVs and Turkish cotton robes. In the bathrooms, terrazzo floors and concrete walls are punctuated by brass fixtures. Each walk-in shower boasts a selection of luxurious organic La Bruket bath products, which you'll be thankful for after a long day of exploring.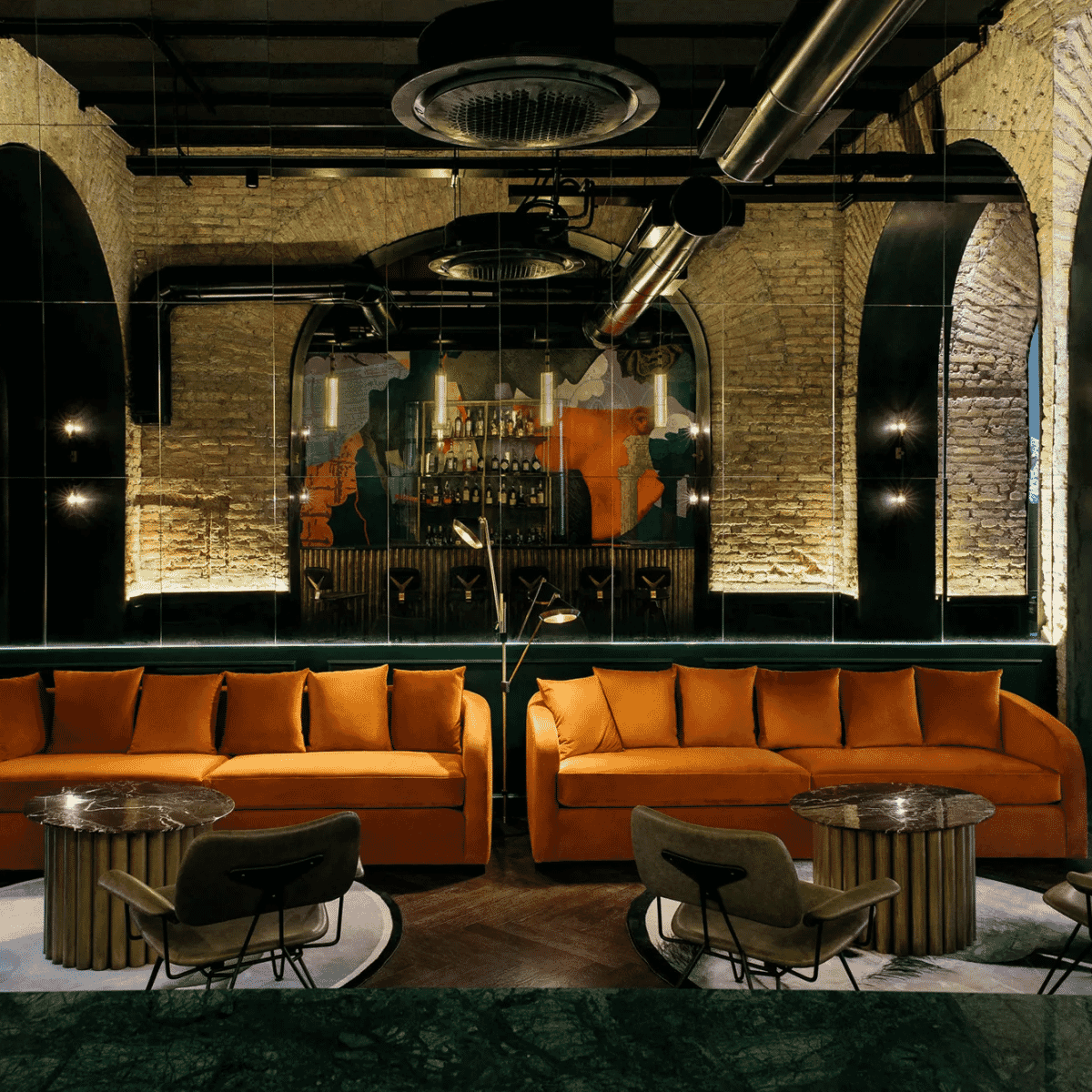 Speaking of decompressing: before you check out, be sure to make time to unwind with a glass of wine and a plate of pasta at the hotel's dimly lit and sumptuously designed restaurant Campocori. Or if you've over-indulged on the cacio e pepe (it's possible!) and feel like something a bit different, head up to Hey Güey, Chapter Roma's rooftop oasis, where you can experience a slice of Mexico with signature tacos and fresh summery cocktails.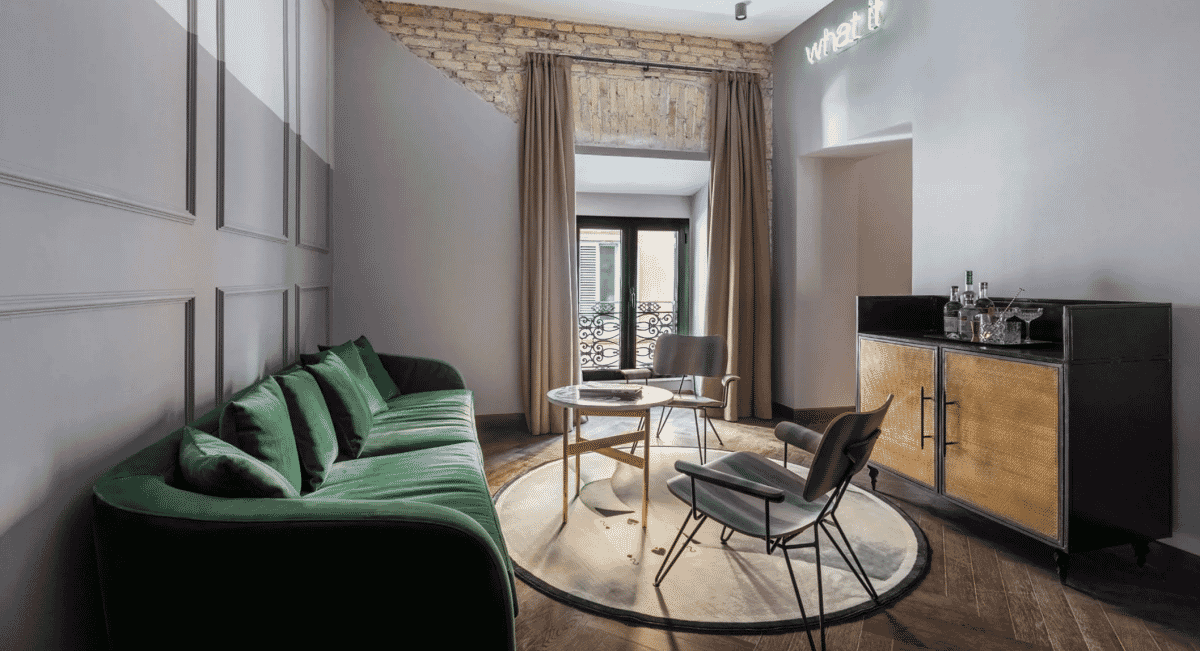 Check out our pick of the best east London hotels for design lovers.
---
---