Custom recreations of classic motorbikes may have reached a new zenith with the latest work from Munich-based specialists Diamond Atelier.
These bike aficionados founded their company in 2013, after realising that many custom bikes were far from being the bespoke statements that their riders intended. The burgeoning market in factory-made extras meant that the resulting modified bikes were beginning to look more and more alike.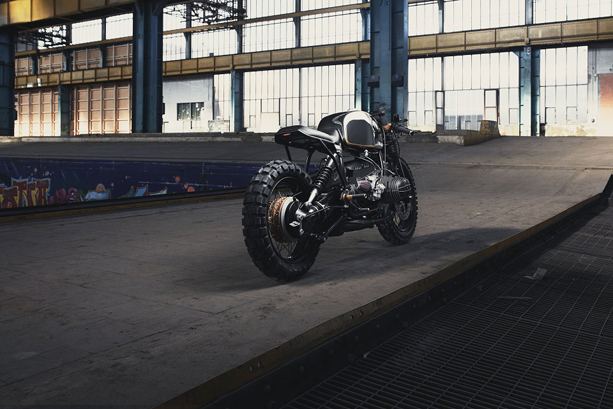 No-one could accuse Diamond Atelier's unique take on the BMW R100R as being anything but a one-off. BMW introduced the R100R in 1993, using the latest available technology allied to retro-inspired styling. Naturally, power came from BMW's venerable horizontally-opposed twin, and, suitably upgraded and aided by Dell'Orto carburettors, K&N air filters, an Akrapovic racing exhaust and a bespoke air intake, the engine remains.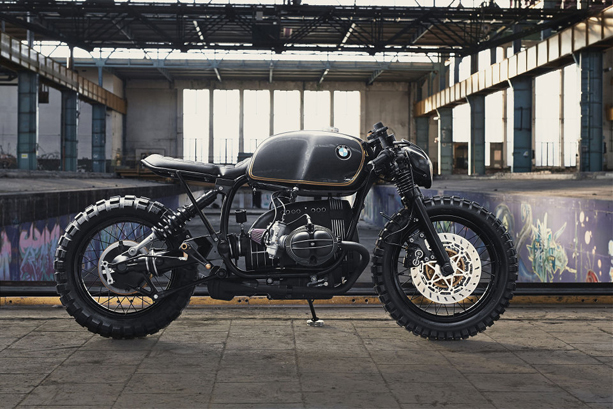 You'll look hard, otherwise, to see the original sit-up-and-beg BMW. There's little sensible about this dark machine. Wheel rims are black, and hubs are gold flake. The brooding stance was achieved by significantly dropping the front suspension. Super-high profile, knobbly tyres dispense with mudguards to show off their materials.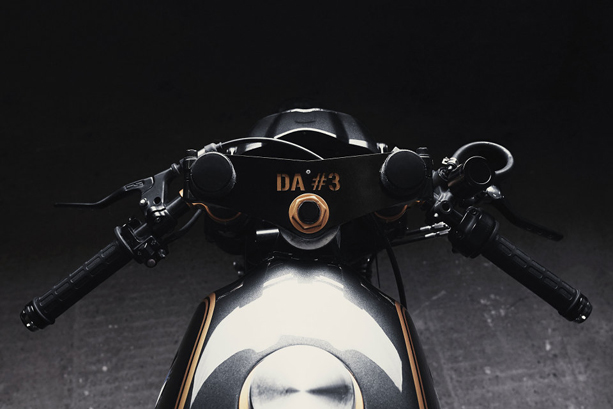 The donor bike was no slouch, with official figures showing the bike would reach 90 mph in 11.5 seconds. Expect this custom monster to be significantly quicker, after a bit of a struggle with wheelspin from those tyres. Slicker rubber might have been more functional - but would it have looked even half as good?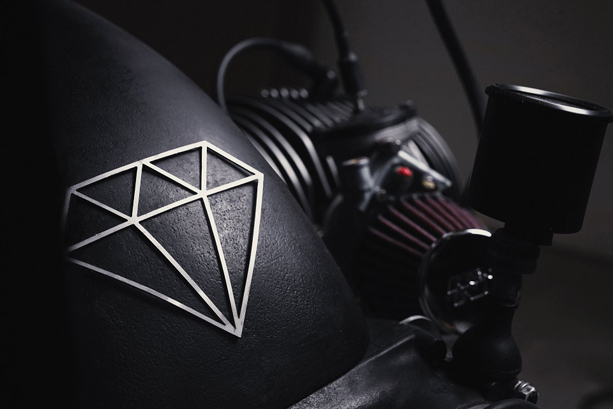 On a custom bike presence is everything. In their detailing Diamond Atelier show they understand that, and how. For now, this bike is one-of-a-kind, and, astonishingly it's only the second custom machine they've made. We can't wait for what follows.