The romanticism of diversity.
Inspired by the variety of settlements across the city of Mumbai, India, S+PS Architects has created a new residence that pieces together recycled materials into one cohesive home.
The 'Collage House' seeks to combine the patched resources into an enchanting visual collage – combining visual recycling through materials and energy with the intangible elements, with reference to culture, history and memories. The result creates a mesmeric chasm of space that not only mimics the informal set-up of the populous Indian city, but one that forms a striking and powerful design language.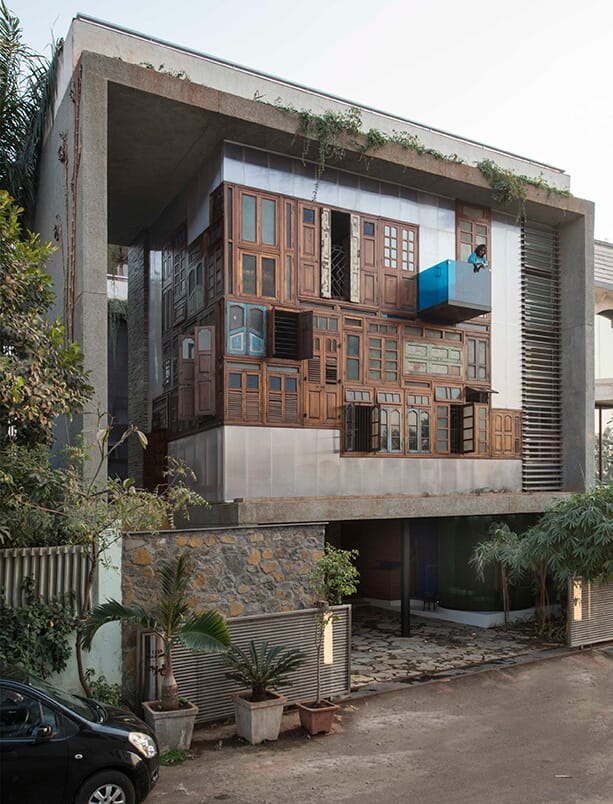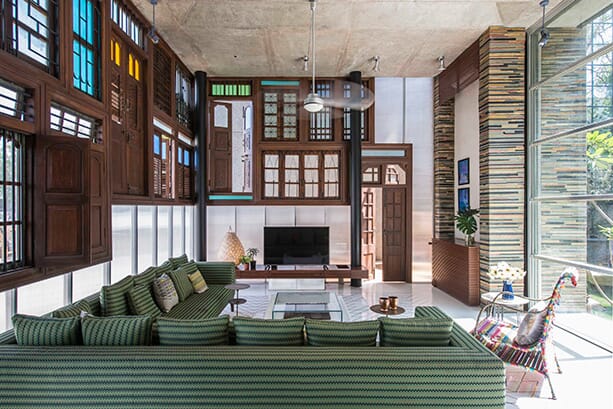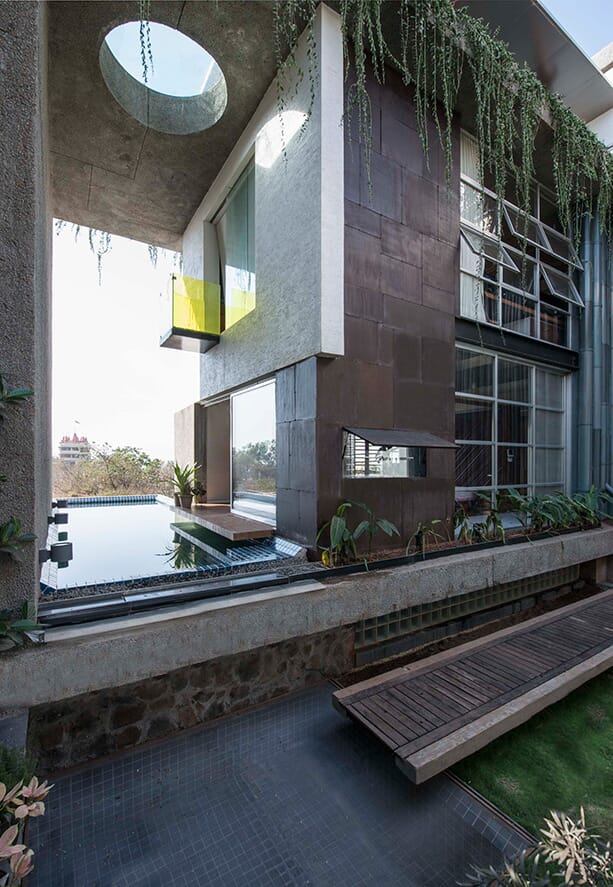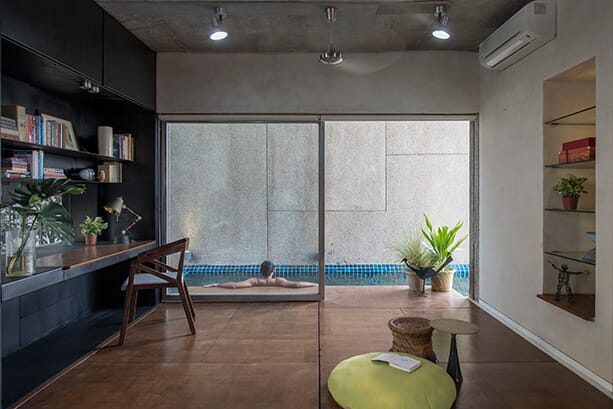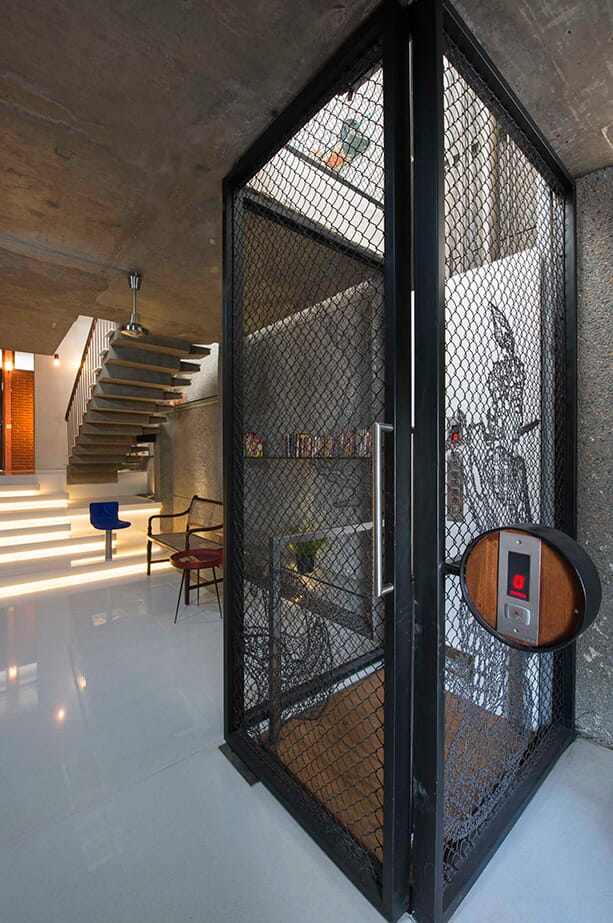 Most prominent amongst the upcycled materials are the recycled walls and windows that make up the structure's distinctive front-façade. The assorted shape creates a patchwork to delicately balance the old and the new. The design also becomes a major focal point for the living room and is complemented by an exposed concrete ceiling, white marble walls, brass inlay on the floor and metal pipe leftovers that are pieced together like bamboo to create the 'pipe wall'.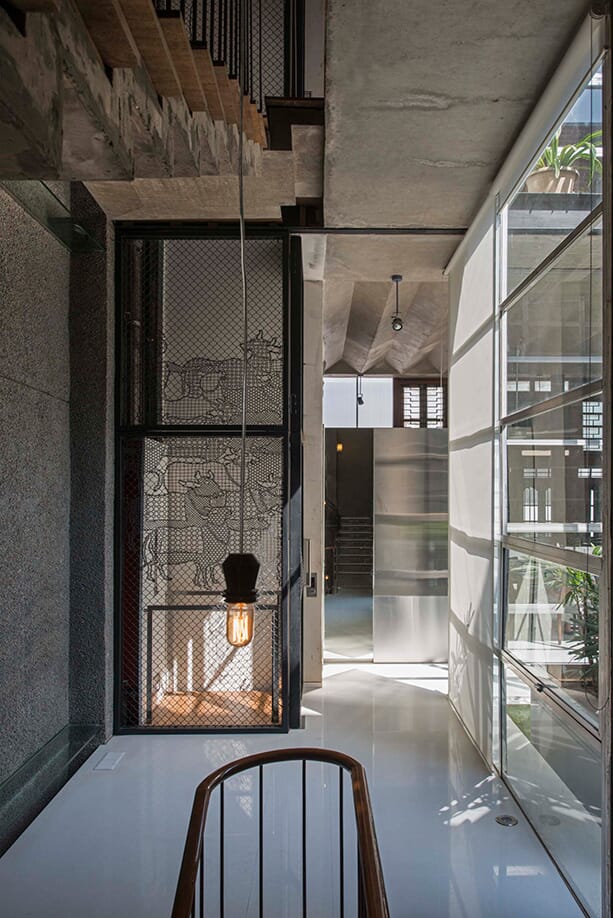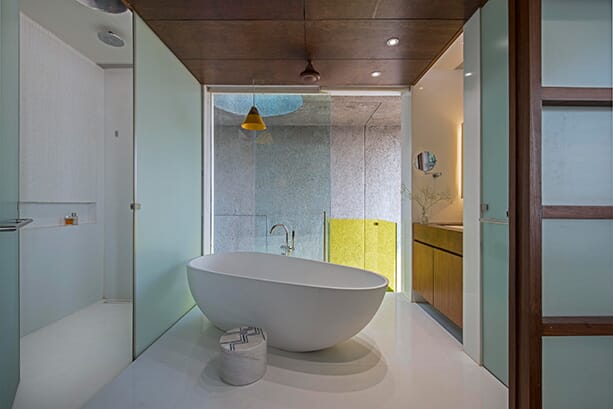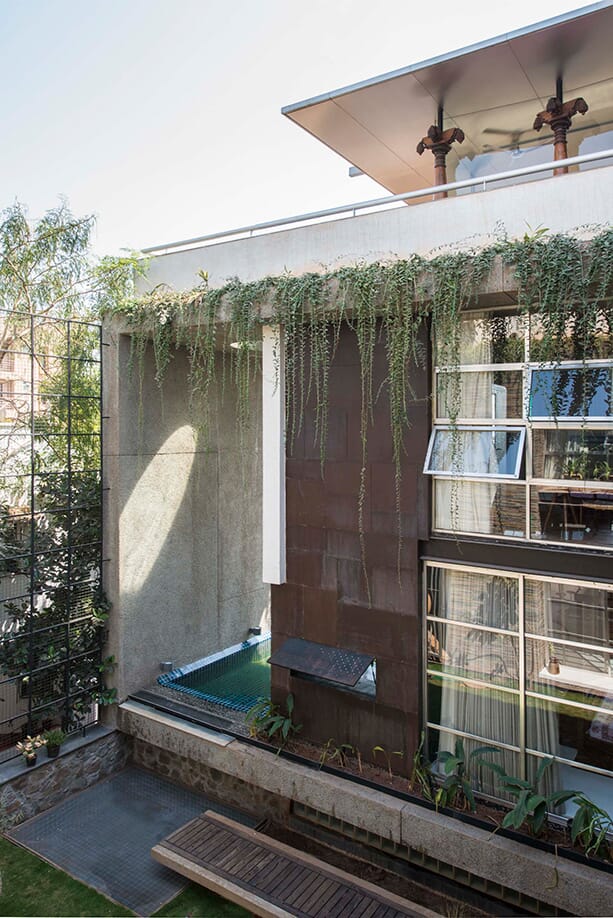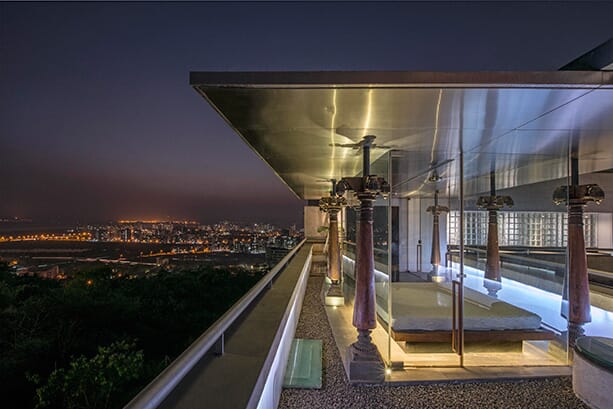 Elsewhere, hundred-year-old columns from a dismantled house produce memories and nostalgia from the surrounding cityscape - creating a lightweight, steel and glass pavilion that forms a terrace overlooking the hillside. This extension to the house is reinforced by the architects' foraging approach to design as old textile blocks, Burma teak rafters and colonial-era furniture create the perfect balance between the rugged and the refined and the old and new.
Explore the charm of he property for yourself with the image gallery below.
Images courtesy of S+PS Architects and Sebastian Zachariah.