The desire to push creativity usually results in elaborate methods of design. Yet Trigueiros Architecture utilise the simplicity of form to create the spectacular Cone House.
Situated on a hillside in a Swedish archipelago, the the property combines the best of time-honoured tradition and modern techniques. The traditional elements of the design include the cedar shingle cladding and the steep pitch roof which have been developed to provide all three levels of the property with an elevated view of the landscape.
Throughout the dwelling, the architects placed an emphasis on the meticulous details and materials used. Inside, the ceilings and floors have been clad with waxed oak planking while an authentic oak staircase anchors the property. Elsewhere, large windows and skylights permeate each room with natural light as well as offering uninterrupted views of the waterfront to create a variety of rooms - from private to cosy and communal.
The material palette across the interior produces a light and natural feel, to create a contemporary home with a distinctive character; expressed through texture, light and an innate connection with nature.
Take a closer look at the property below and for more exquisite Scandinavian design check out the Cabin Lyngholmen by Lund Hagem.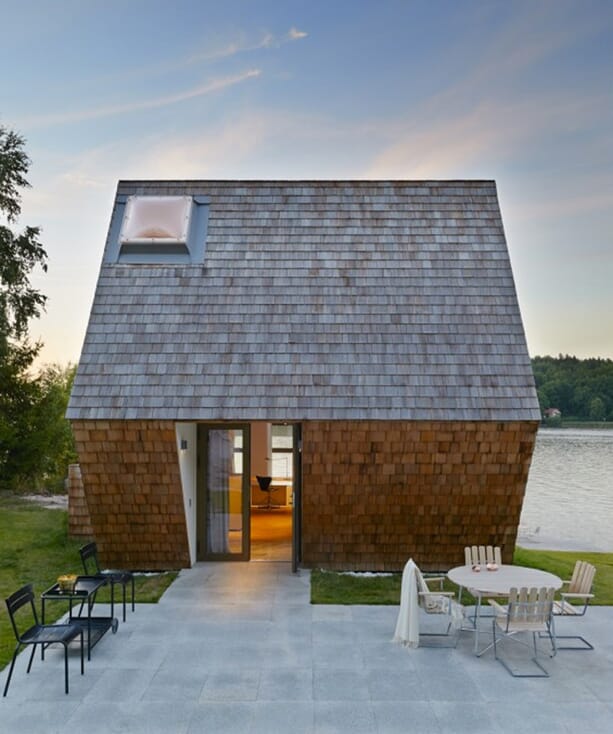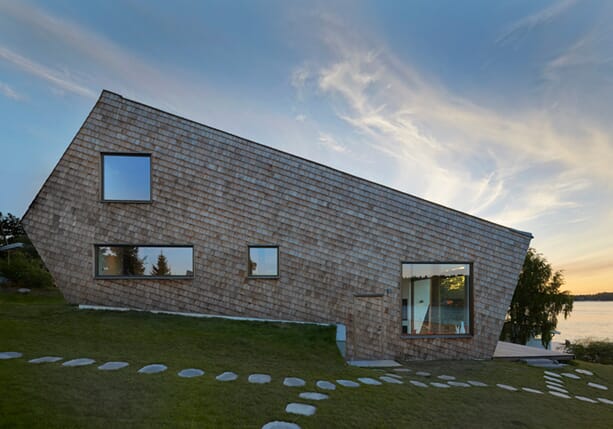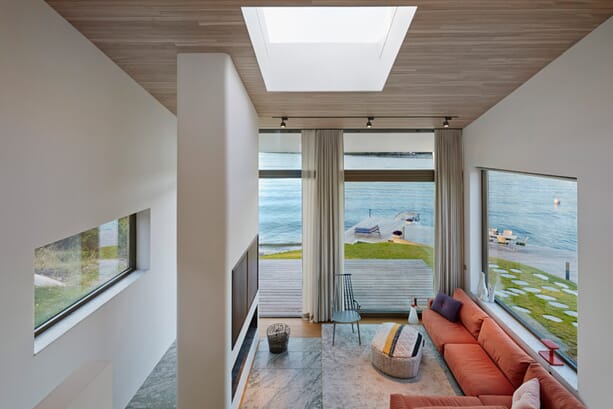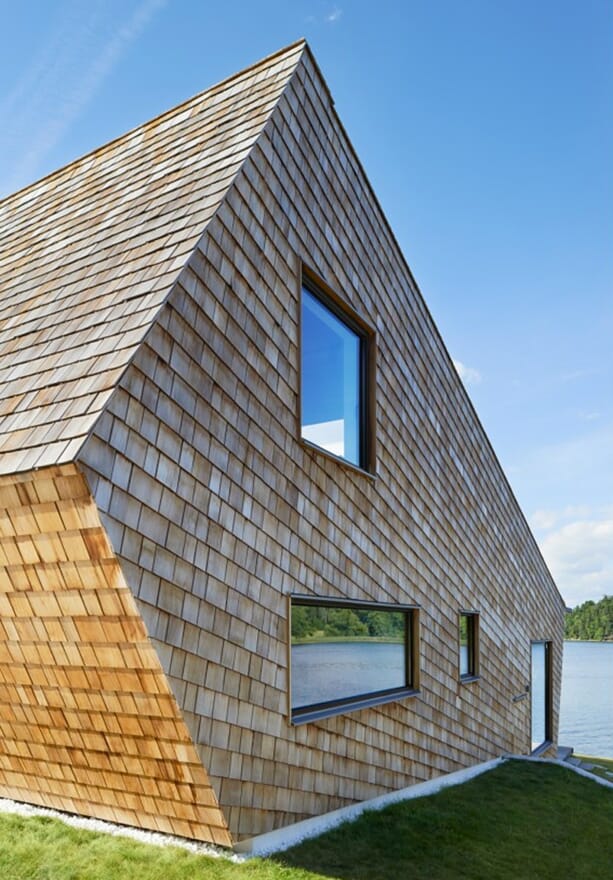 Images courtesy of Lindman Photography.