Chang Architects prove that 'nature holds the key to our aesthetic, intellectual, cognitive and spiritual satisfaction,' with their latest creation - Cornwall Gardens.
Designed to reinterpret the 'Good Class Bungalow' system – a niche category of landed houses in Singapore associated with housing for the privileged few – the home incorporates a swimming pool, waterfall, koi carp pond and terrace into a winner of Architizer's 2016 Private House category.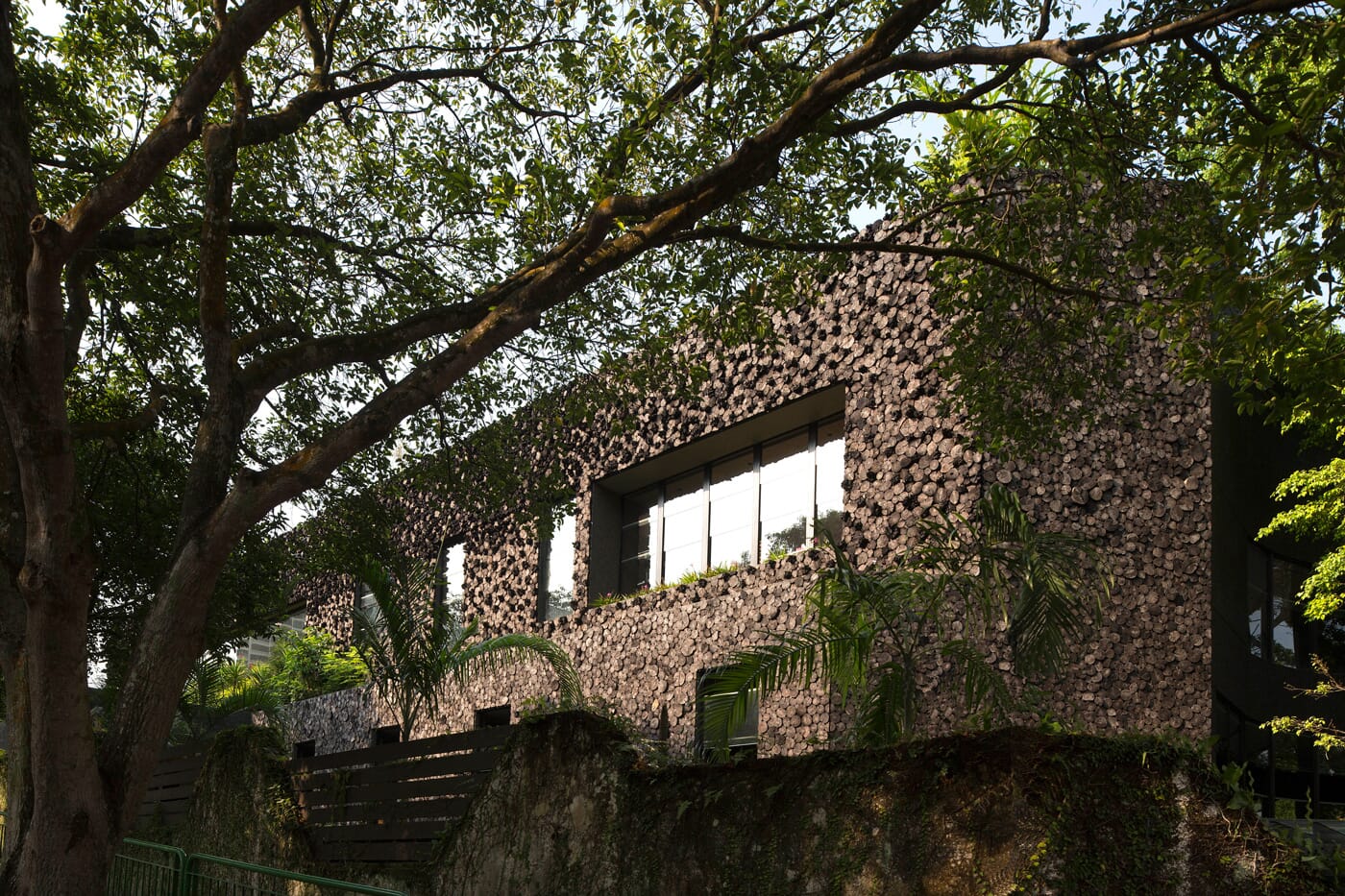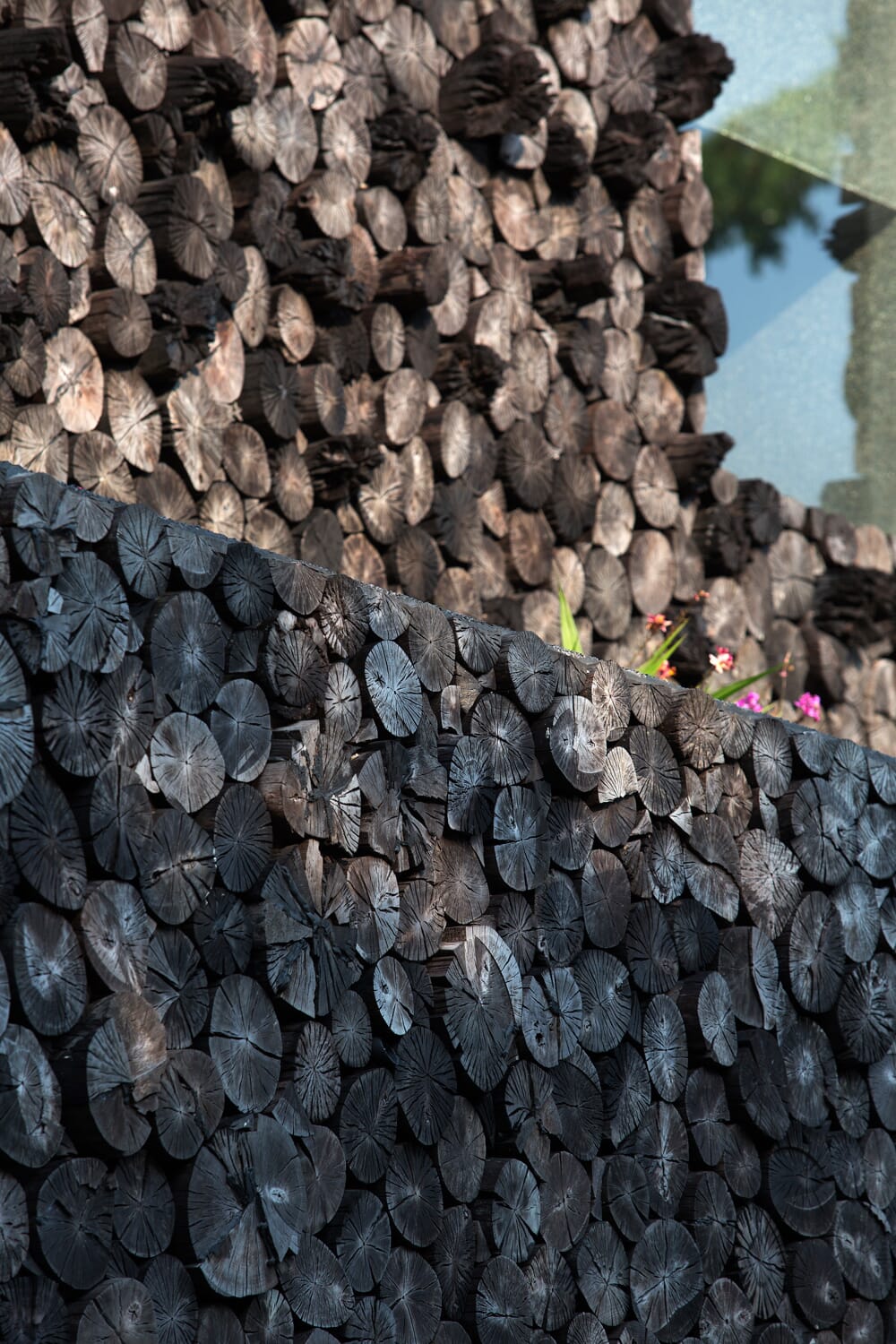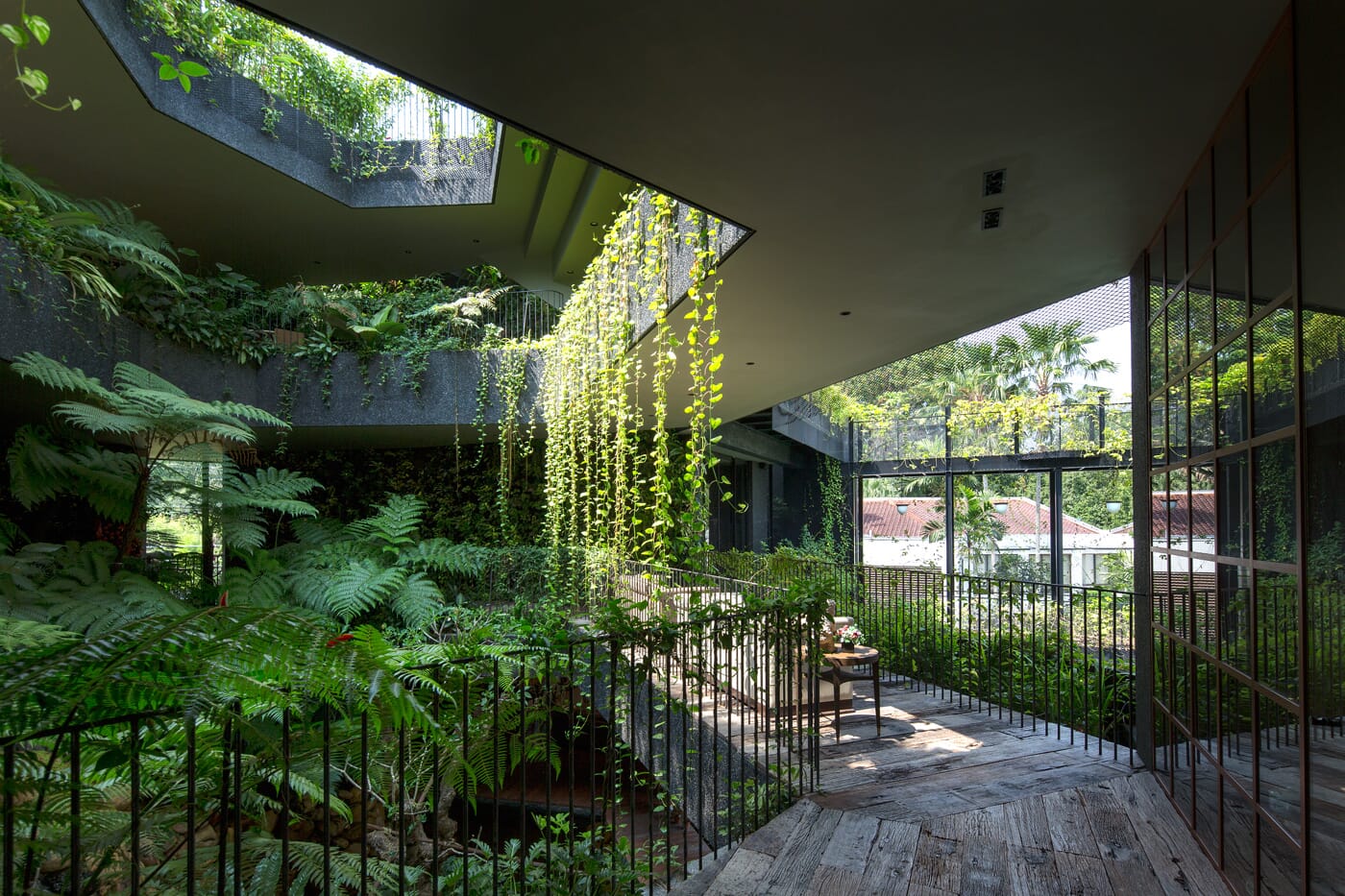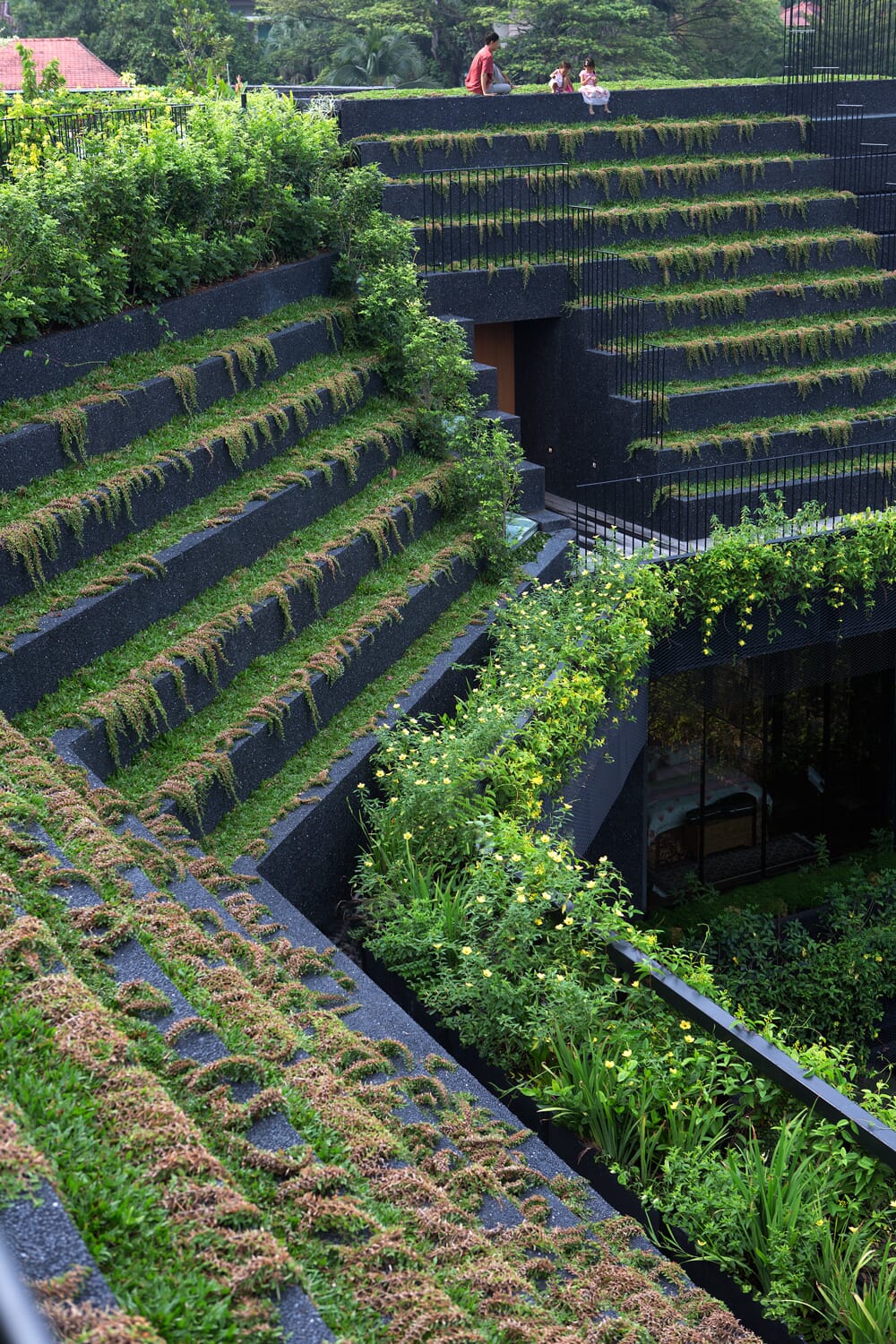 Plants and greenery feature prominently throughout the building, with a green courtyard, entrance foyer, window-box balconies and an expansive roof garden providing the finishing touches to the intuitive design. Featuring six bedrooms, a range of entertainment spaces, a gym, multiple dining areas and a central courtyard, the home provides a 'cool tropical paradise for the family'.
Created for a multi-generational family, the home's versatile modular design is punctuated by a series of skylights in the roof to provide a breathing space between the surface and the gardens below. Sections of the home's façade are also packed with charred timber logs to filter rainwater to irrigate the plants and to also contribute to the tranquillity of the natural setting.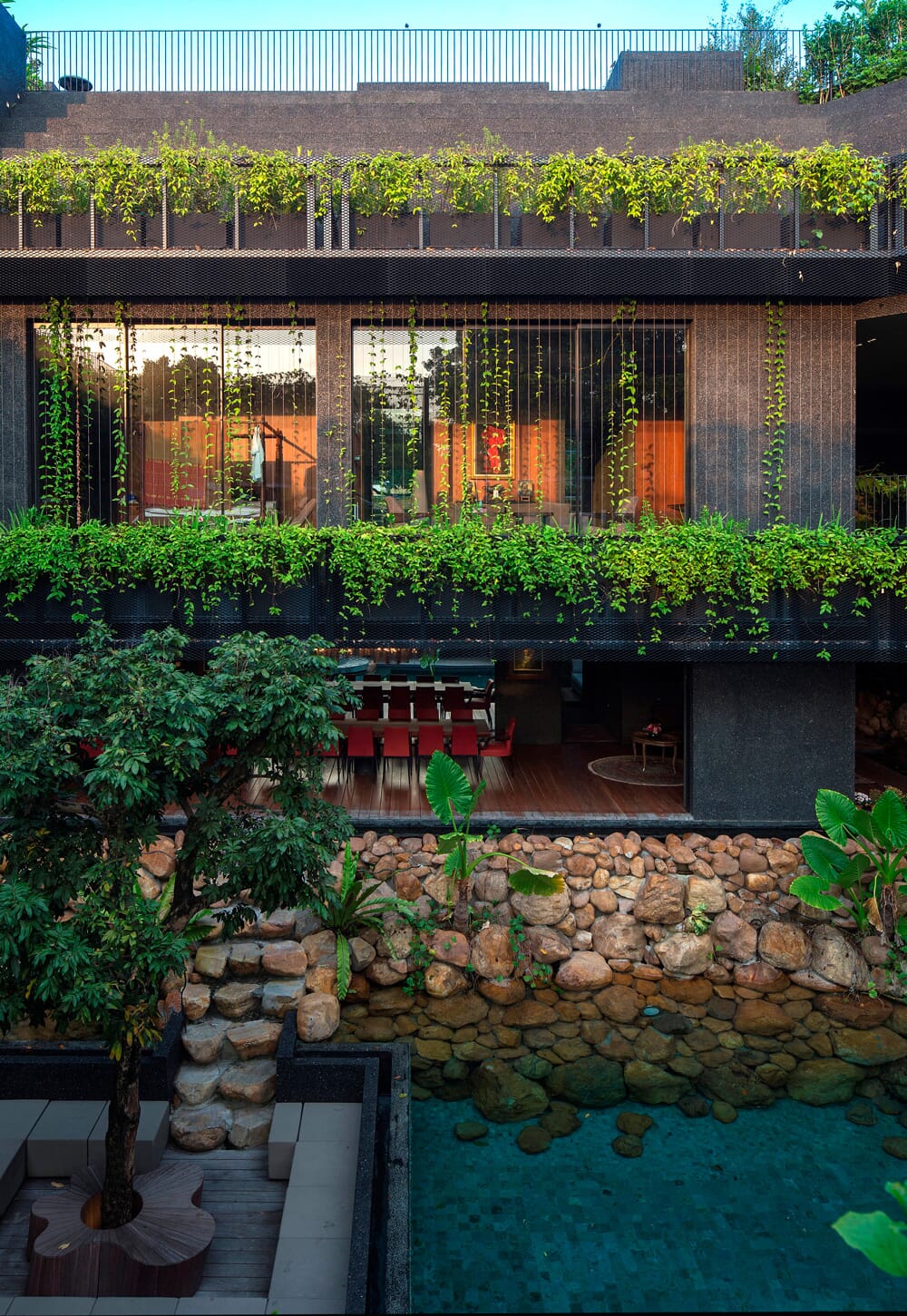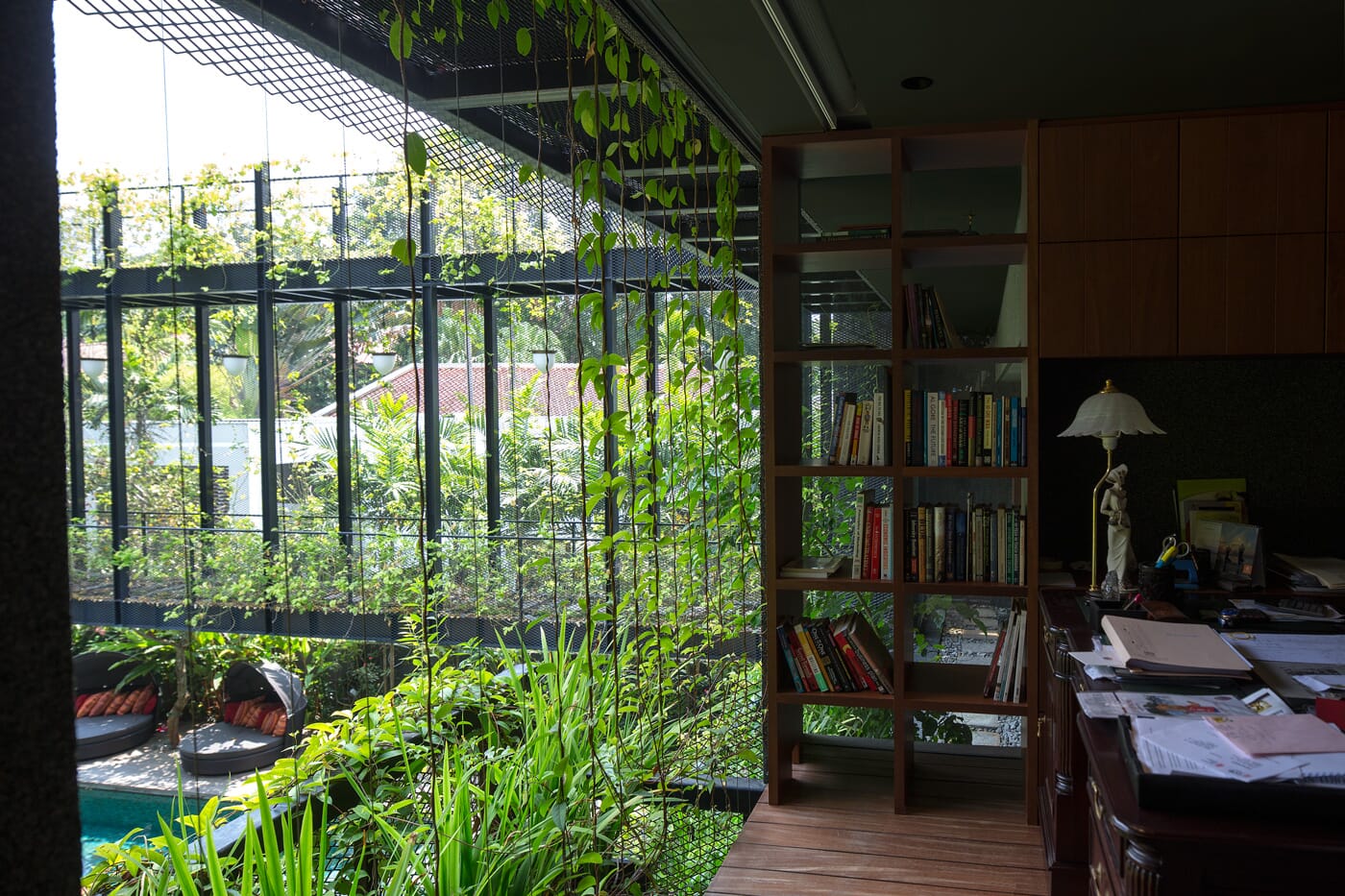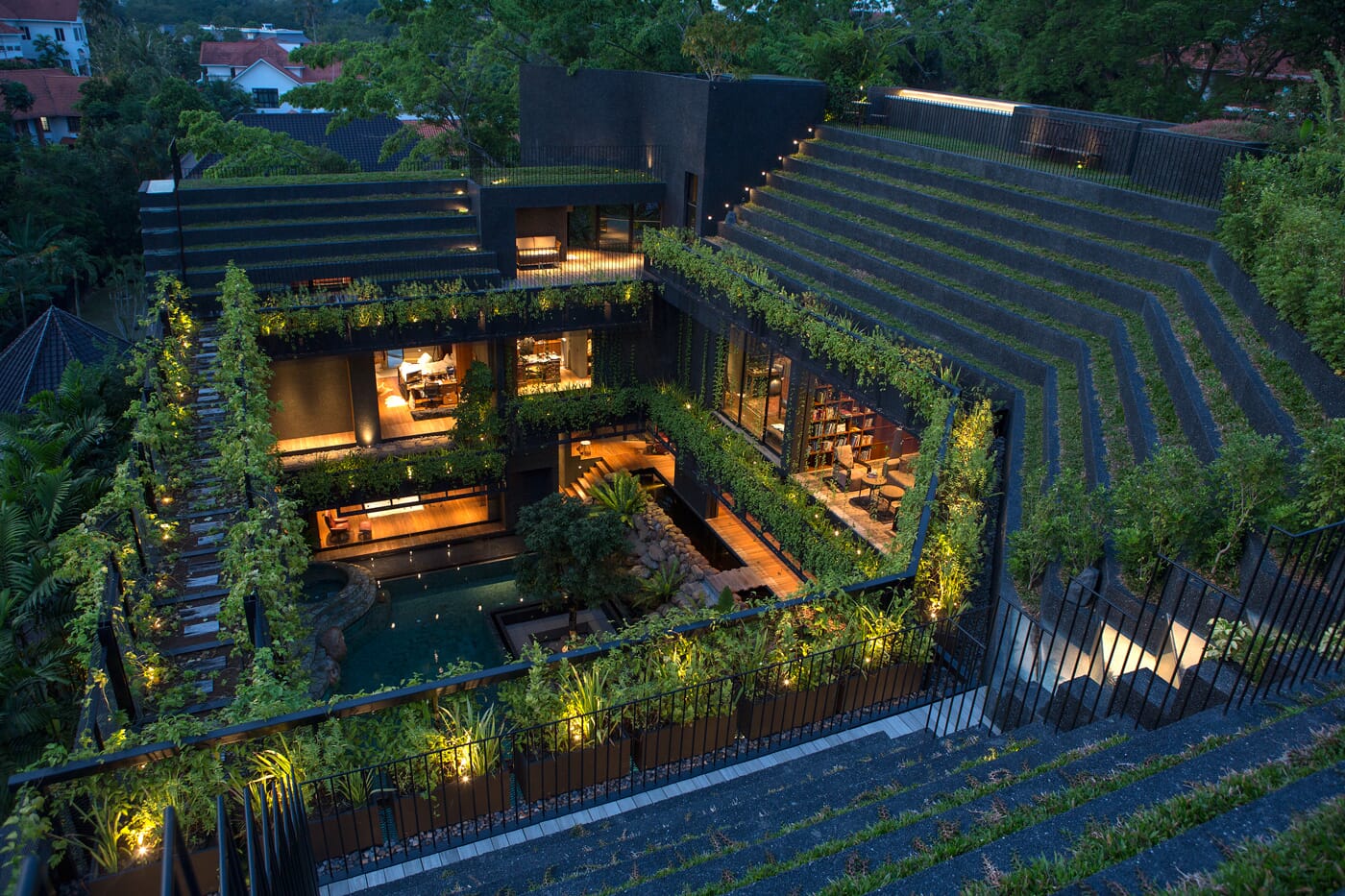 Looking for a tropical paradise? Be sure to check out the Tepoztlan Lounge by Cadaval & Sola-Morales.