While based on the iconic BMW R80, this custom takes on a radically different look from its 1993 donor bike. With all new bodywork, all hand-shaped from single sheets of aluminium, the bike has a sleek, almost futuristic look that references racers of the 1970s, making this BMW R80 ESG 649 an intriguing prospect, and a real example of what Poland's Eastern Spirit Garage is capable of.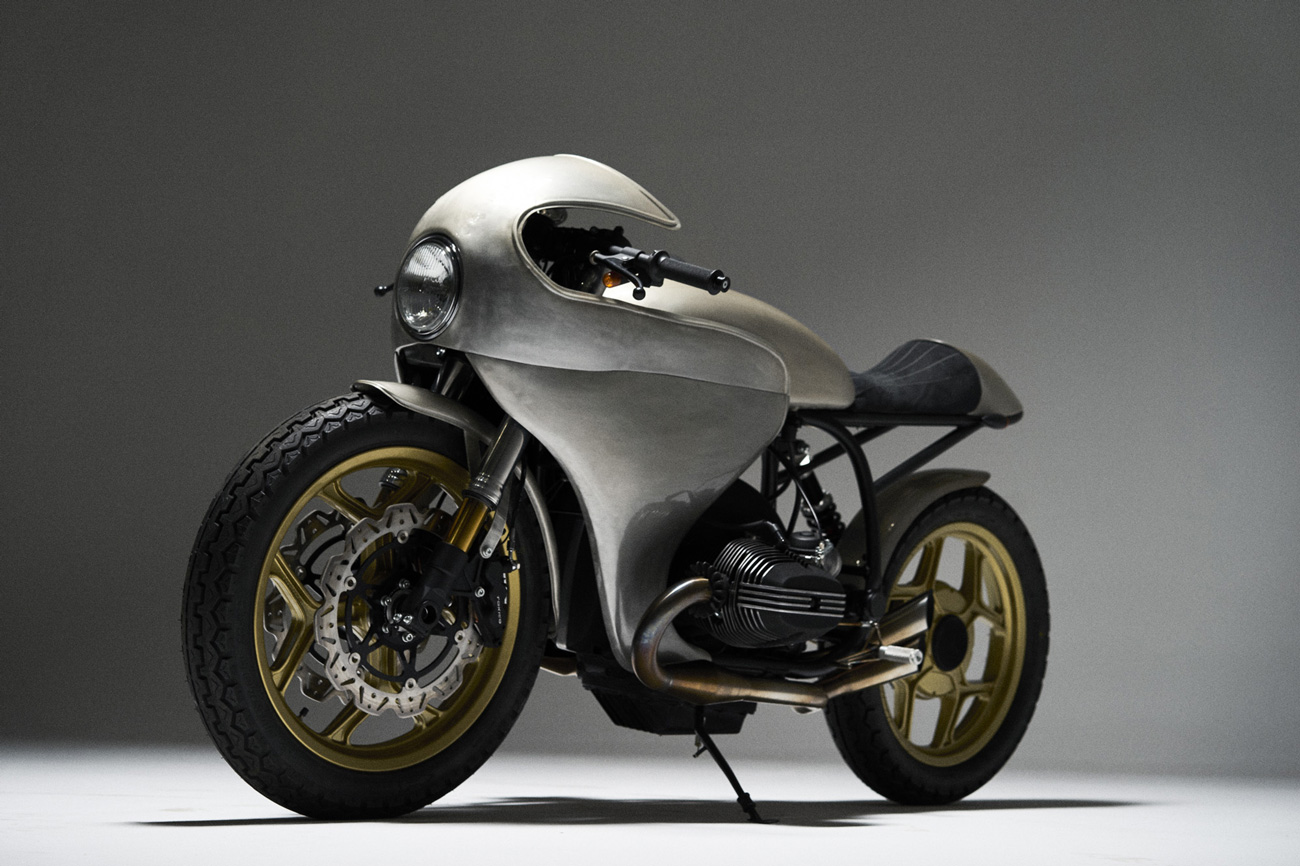 It may be an integral part of the bike's look, but the front fairing is actually entirely removable, allowing the rider to go for a more stripped back look and feel if they choose. But, with the front fairing attached, the BMW R80 ESG 649 is allowed to bask in its full glory, the sculpted panels giving it a streamlined, aero-efficient look.
A radical design it is, but the fairing doesn't obstruct the view of the BMW boxer engine, so those in the know will instantly recognise the bike's credentials. The engine itself has been upgraded, with new carburettors and a custom exhaust exit, which alongside new forks and modern brakes, totally overhauls the ride.
---
---
A thoroughly modern custom that carefully references the bike it's based on, Eastern Spirit Garage's BMW R80 ESG 649 is one of the more impressive builds we've seen in a while.
In case you missed our last custom of the week, click here.
---
---