"I have always looked upon decay as being just as wonderful and rich an expression of life as growth," – Henry Miller.
Daniel Arsham has officially opened his first solo exhibition by taking over New York's Galerie Perrotin with a milieu of sculptural pieces and immersive, large-scale installations.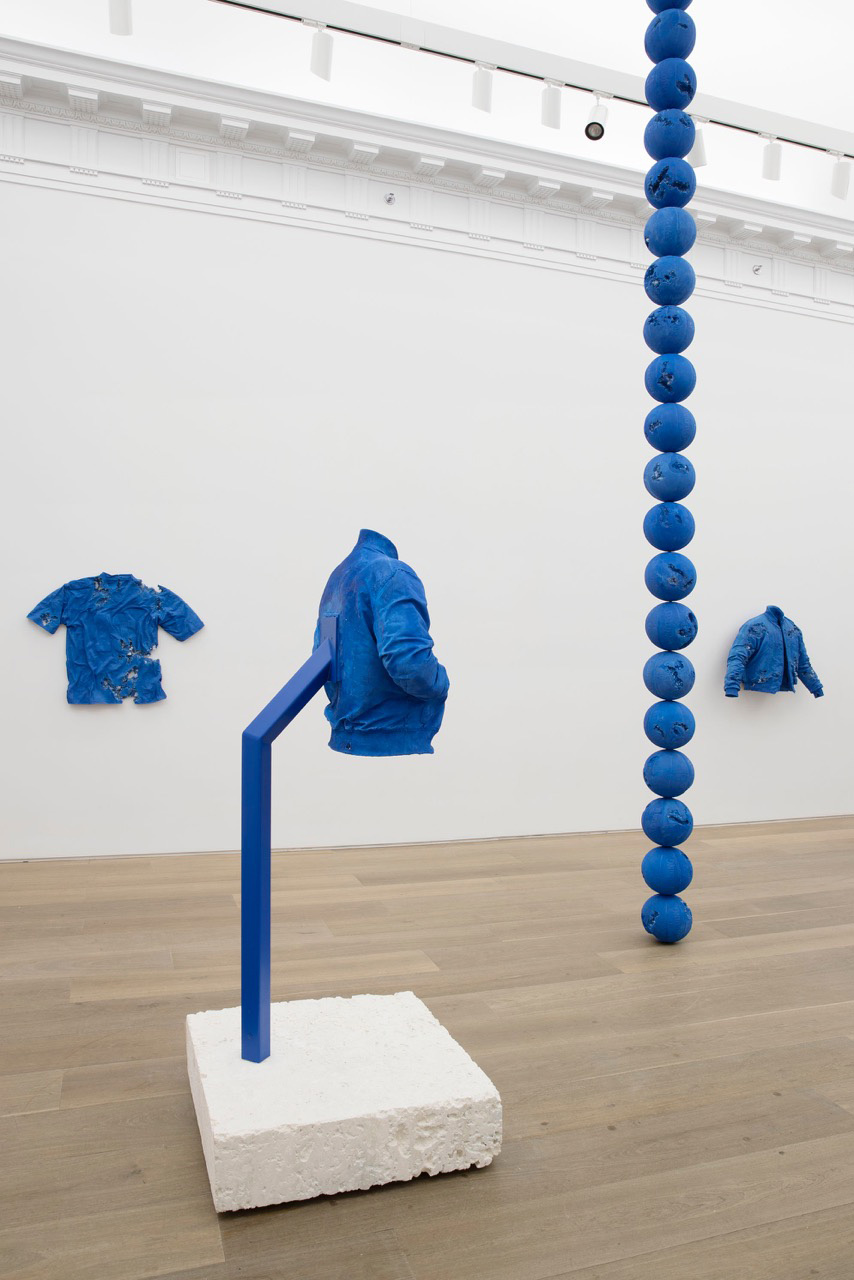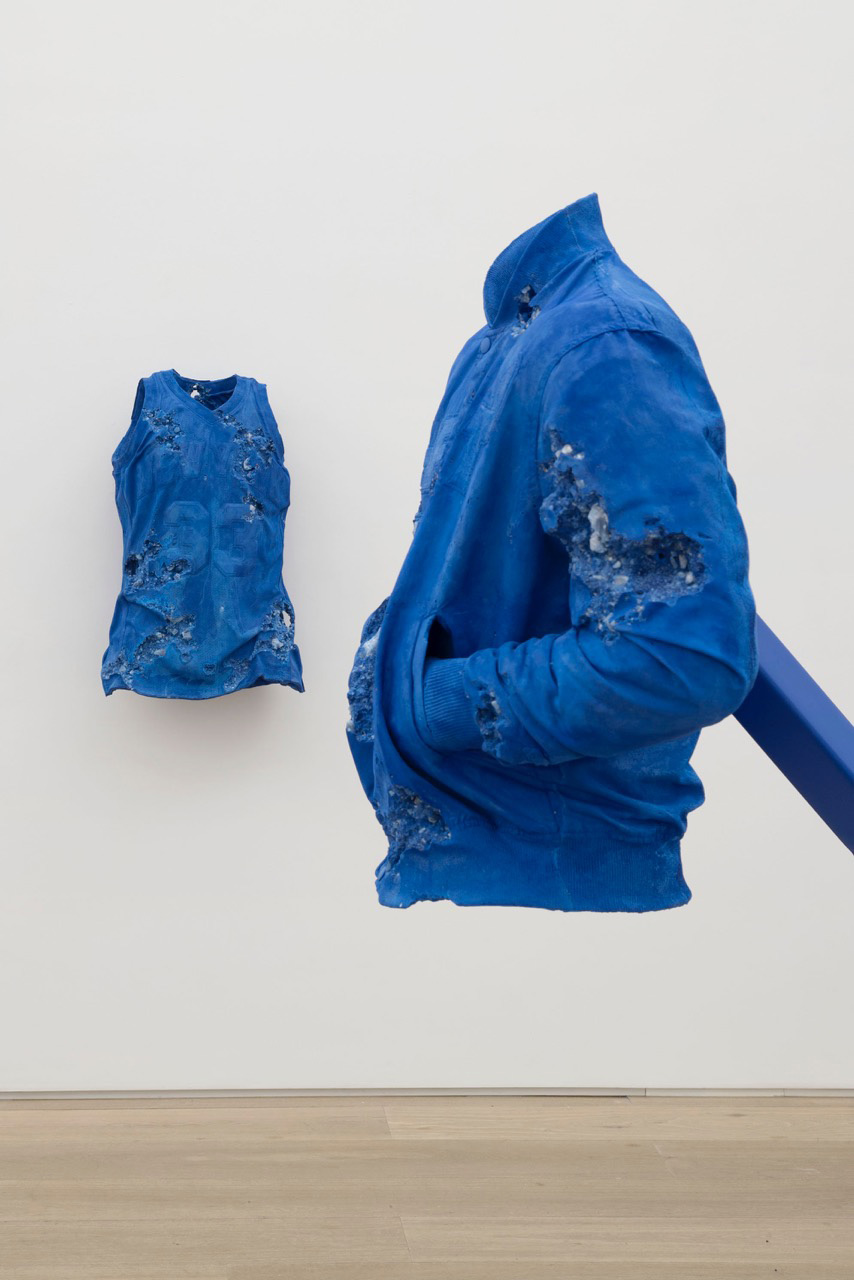 Titled "Circa 2345", the exhibition showcases an array of sports-related sculptures that touch on the themes of fragility, popularity, human civilisation and the nature of time. Despite this being his debut exhibit, Arsham's work has gained worldwide recognition for interacting between art and architecture – with reference to human's capacity for creating, destroying and remoulding the manmade and natural world a common theme throughout.
However, Arsham's debut solo show also marks the first time that he has departed from his usual monotone colour scheme in favour of radiating blue and purple hues. The vibrant new shades have been used across a range of popular modern artefacts such as basketballs, jerseys and football helmets as well as immersive installations located on the lower floor of the gallery – including the standout purple cavernous room.
Make sure to check out 'Circa 2345' at Galerie Perrotin, New York, which opened today, 15th September 2016 until 22nd October 2016.