Each Daniel Wellington watch is a superbly-imagined piece of Scandinavian style, and each proudly carries the name of this Swedish company at the centre of a simple round dial.
The initials are repeated just beneath the name, with the "D" reversed. You'd be forgiven for thinking that Mr Wellington is the man behind the watch, and you'd be right, but only up to a point.
The designer is Filip Tysander, a native of Uppsala, Sweden's fourth largest city (after Stockholm, Gothenburg and Malmö) and home to one of its most renowned universities. Uppsala's quiet history and studious atmosphere makes it the ideal place for a new kind of men's accessory, one that speaks of quality and individuality, to be developed and made.
The company's headquarters remain in Uppsala today, along with its design studios.
The design might be Swedish, but Tysander's inspiration comes from England, and, to begin with, just one Englishman, the man whose name now appears on every watch face. In a chance meeting, Filip Tysander noticed Daniel Wellington's distinctive Nato watch strap and asked him about it. The story of Daniel Wellington watches began, along with a lifelong friendship.
Tysander became obsessed with the distinctively striped fabric Nato straps. They were first used by the British navy, easily strapped over wetsuits because of their unique adjustability. Still widely used in the military worldwide, they're the ideal meeting point of form and function.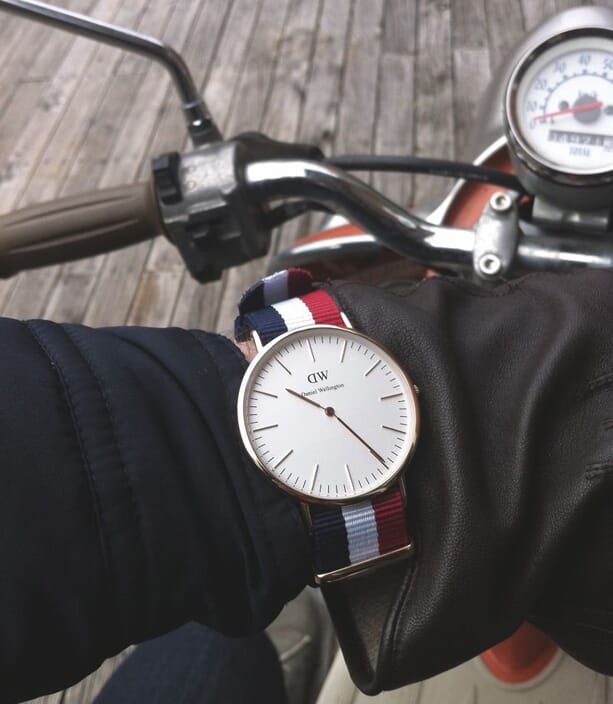 After that chance meeting, Tysander decided to create the perfect watch for the Nato strap and the result was an entirely minimalist timepiece. Like the strap, it needed to function perfectly: nothing more, nothing less. Durable and without added and unnecessary styling features, each Daniel Wellington watch is given a British name, to underline the history of that chance meeting.
Given a warm welcome in the fashion press, Tysander was encouraged to widen his range. Watches are now available in rose gold as well as the original silver, faces are eggshell white with elegant minute markers and slender hands. Along with the Nato straps, the range now includes supple leather and crocodile skin. The movement is the highly-regarded Japanese Quartz Citizen 1L22.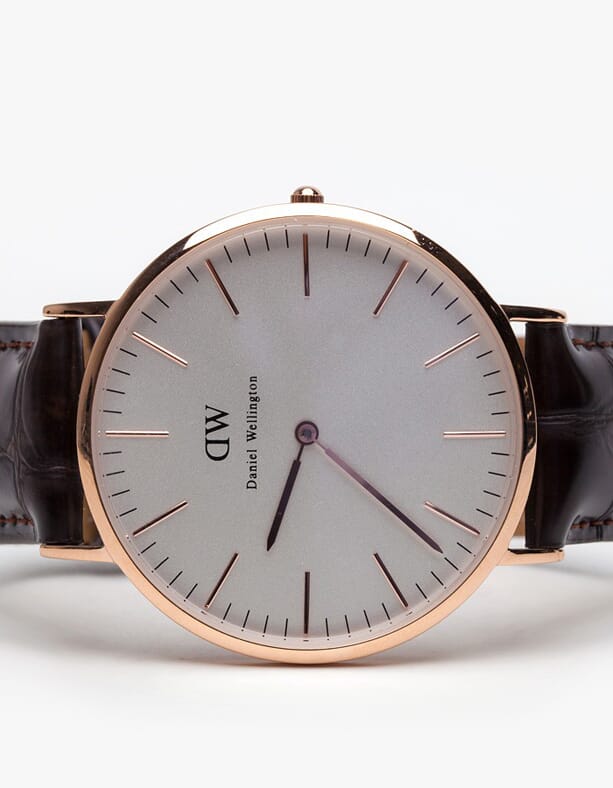 We're great fans of Daniel Wellington watches and their idiosyncratic history: proof that chance meetings can go a long way, and of the value of taking a risk on your first instinct.
The latest range of Daniel Wellington watches is now available here at Opumo.