Design duos always stress the importance of human interaction in their brand growth, and we wanted to explore this relationship and dynamic behind some brands that we admire. For the second instalment of Design Duos, we caught up with Jochen Smuda and Martin Fussenegger of Berlin-based backpack brand, Ucon Acrobatics.
Founding Ucon Acrobatics in 2001, Jochen and Martin have taken the time to perfect their art. Moving from a focus on skatewear to a brand that centres around minimal men's bags, Jochen and Martin know the power of conversation in leading to development. Keep reading to find out about Ucon Acrobatics' humble beginnings, the biggest breakthroughs and the secrets to working in a creative partnership in our conversation with Jochen.
What were your first jobs?
Both of us studied before founding Ucon Acrobatics. Martin finished product design and I was finishing sport science in Freiburg at that time. We founded Ucon 17 years ago, so we were actually still in school. We decided to really start the company right after university, so we actually didn't have any real jobs before.
How did you first meet and what was your first impression of each other?
We met in our hometown while skating at a small mini-ramp. We got along from the beginning and spent a lot of time together skating. Everything else grew naturally from there.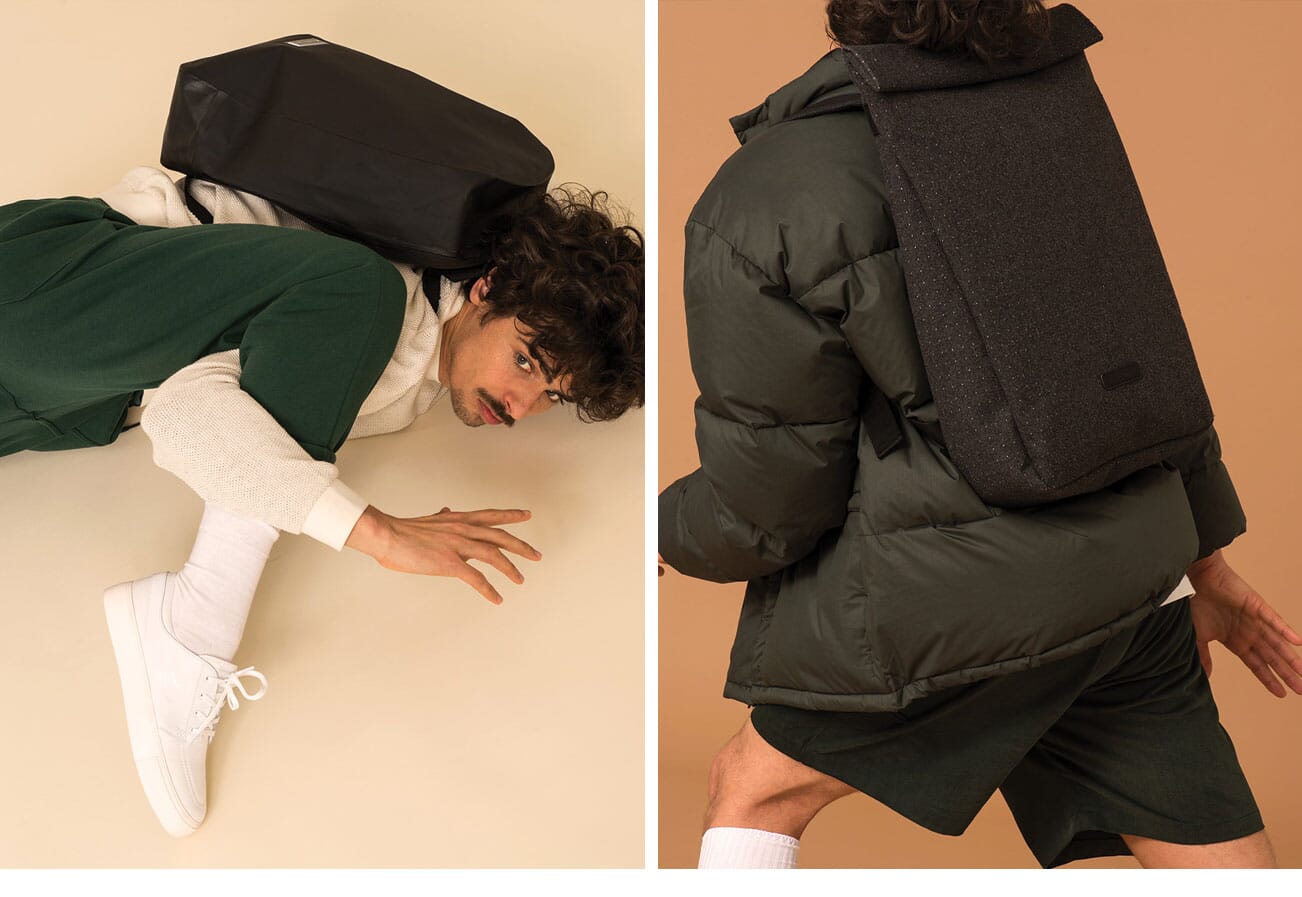 Are you always creating together? What input do each of you have in creating the ethos of the brand?
Martin is the head designer, all products are finalised by him. I give input as much as I can because I work more on the sales and marketing side I get a lot of feedback from stores. I think both of us have a different approach to creating so coming together to use our different ideologies is always something nice, something we relish. 
That said, there are a lot of things involved when it comes to growing the brand together. We frequently look at blogs and magazines and always keep an eye on the streets of Berlin. Creative exchange with others is very important for us, and we are very happy that we have very good opportunities to do it in Berlin.
What initially inspired the start of Ucon Acrobatics?
We started as a skate brand. I was on the road a lot at that time and, like many other friends, I wanted to have my own t-shirts and asked Martin to help me with a logo for the brand. After some time he was already so deeply involved in it that we started to work together on the first small collection. We would sell the things that we had printed – in our friend's basement, actually – at events.
Brands like Burton, Volcom, later LRG were big inspirations. For us, it's important to remain flexible and to see the gap in the market. We have an idea and certain principles that we want to realise and remain true to, but of course you only have a chance if you are willing to change and develop.
What have been the biggest problems you've faced along the way?
In fifteen years, of course, there has been tons of difficulties. Money, financing, production, quality problems, delay, and so on. I guess everybody running their own brand needs to go through hard times. Daily tasks are adventures to be lived, not problems to be solved. We aspire to move easy, balancing our everyday whilst challenging our ideas to evolve. That's what it's all about. It's not a problem to make mistakes, we all do. As long as you learn from them and improve.
What has been the biggest breakthrough in that time?
I still remember when we first switched from printing the tees in a friend's garage to another friend's production company in Poland. We thought we'd made it, since we weren't doing it by ourselves anymore. It was a great feeling. Seeing the first people in our hometown wearing our brand also made us super proud. Over time we have learned that there is no big breakthrough, it's just a series of small things coming together which creates something unique.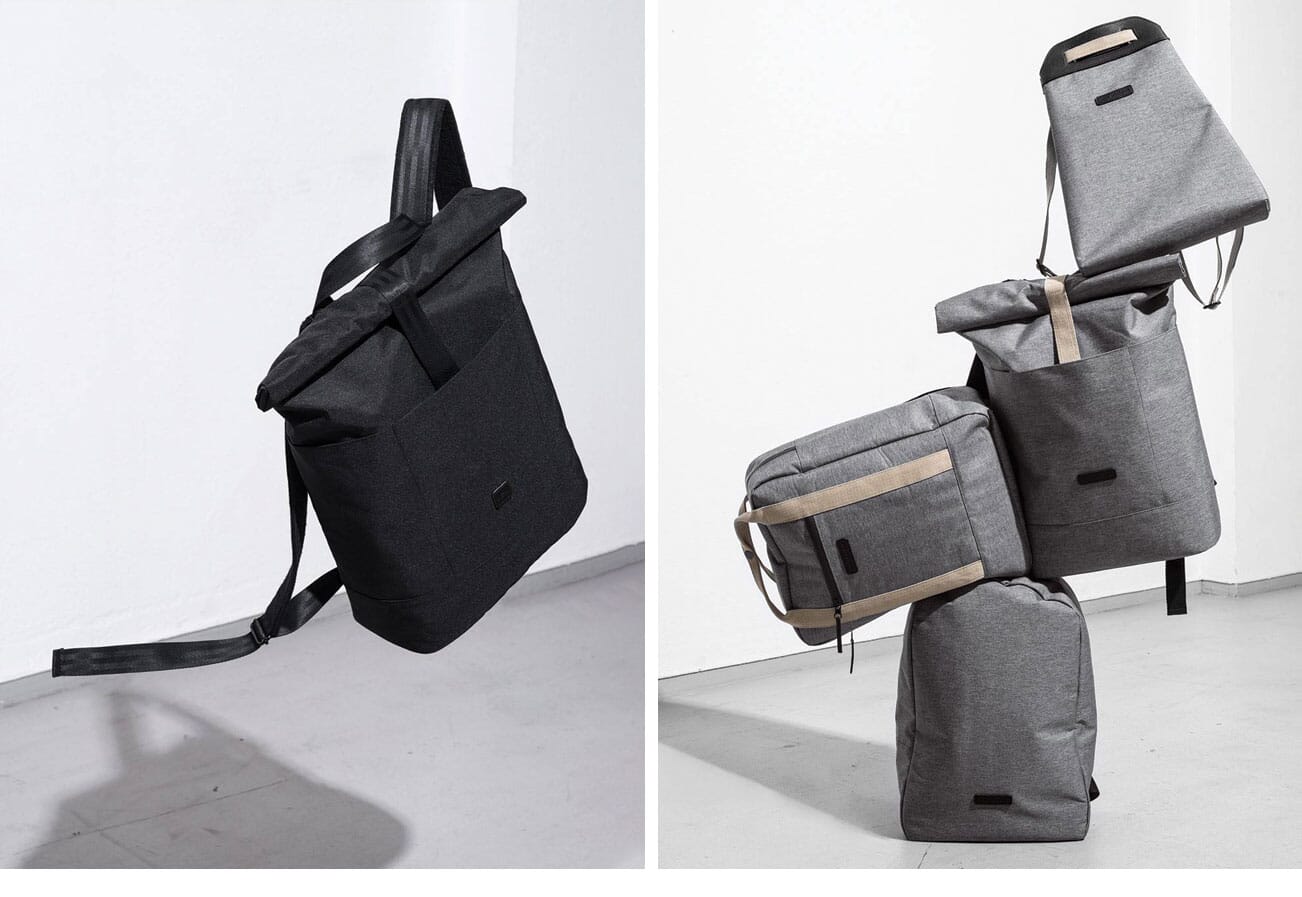 Is there ever anything you disagree over?
Of course. I guess it would be a bad thing if we didn't. It's important that both of us have separate ideas and visions of the brand. It's important to keep conversations alive about topics like production, sustainability, new silhouettes, images, positioning and so on.
How does working with another person differ to working alone?
We have days in the office where we hardly speak at all since we are so into our tasks, and then there are days when we discuss new ideas non-stop. Different tasks which require different surroundings, for me at least.
What are the three most important things that you've learned along the way in the journey of Ucon?
Humility, respect, honesty.
Ucon Acrobatics is recognisable for its beautifully understated bags and minimalist design; but how did you come to fall in love and respect minimalist design?
Minimalism, functionality, modernity, value for money, conscientious manufacturing – this is our vision and we have been pursuing it since the very beginning. I think over the past 17 years, with every new collection we have underlined who and what we are. We believe that less is more, and we have tried to build our whole company on this basis. It's always been that way, it will never change. 
Has the goal of sustainable production been anchored in your corporate values since the company was founded?
We are convinced that knowledge of the manufacturing process breathes life into a brand and gives it a soul. We work together with carefully selected suppliers, who we constantly challenge, evaluate and test to meet our high standards. A decisive criteria in the selection of these long-standing partners is their willingness and ability to identify and develop with us as a brand in order to meet tomorrow's requirements. When we started out with clothes, sustainable production was of course also important to us. The first 3 years we did everything in our cellar, of course it couldn't be more sustainable, but as time passed, the topic became more and more important for us.
So, how do you produce now?

Our products are produced in Guangzhou, our main supplier has been in business since 1998. Well-trained quality managers monitor our production to ensure that our high quality expectations are met. In addition, one of us visits the factory as often as possible to monitor production. We buy recycled materials from the respective manufacturers and this is now very easy because demand is growing.
In fact, we always try to use new and interesting materials and recently we have discovered some great new ways of doing so. For example, in February we'll launch a new material that is 100% made of paper. We also use a 100% recycled PET material for our Stealth Series. There will be much more of us to see in the future when it comes to pushing the boundaries of materials and sustainability.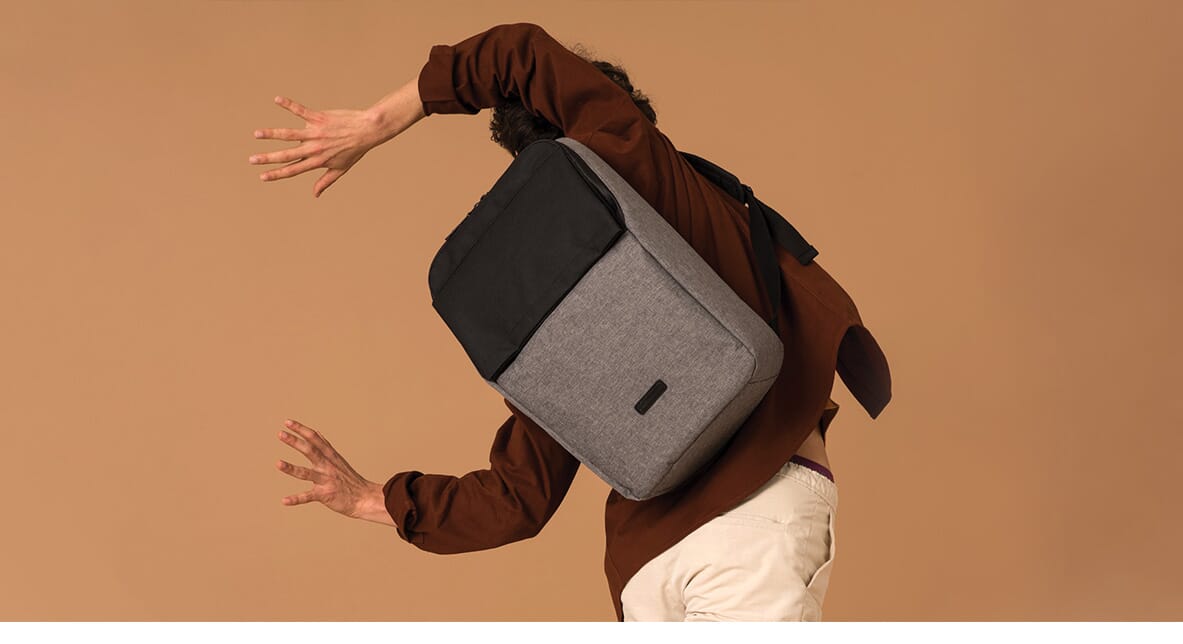 Shop and explore all Ucon Acrobatics bags at OPUMO. 
Want more in the design duos series? Then read our conversation with Jeppe and Jesper of Foret, the new creative force in Scandinavian menswear.