Dr Martens is the British-born brand famous for its signature shoes and boots. For six decades Dr Martens footwear — or DMs as they are almost universally known — have been the choice of rock stars and of successive waves of youth and music culture. Dr Martens shoes are wearable on any and every occasion, from a punk gig to cocktails in a private members' club. It's safe to say that no other footwear brand has the image and reach of Dr Martens, with the brand's patented AirWair soles and the renowned yellow stitching instantly marking out a pair of shoes or boots as a pair of DMs.

Dr Martens himself was a German doctor who came up with the idea of a comfortable sole for his shoes while recuperating from a broken ankle. The idea was eventually bought up by the British company, Griggs. On 1 April, 1960, Griggs released their first pair of Dr Martens boots, the eight hole boot known today as the 1460 after the date they first went on sale. Since then everyone from factory workers to Pete Townshend of The Who have sported DMs, while collaborations have resulted in a wide variety of alternative colourways. The popularity of DMs shows no signs of waning.
Dr Martens make their signature shoes and boots to fit your usual size. All sizing, in keeping with this brand's heritage, is to UK standards. Be sure to check if you are more used US or European sizing to find your correct Dr Martens fit. The company produces occasional ranges of clothing to its own sizing standards, so it's a good idea to check your waist or chest size against Dr Martens sizing to find the correct fit. If in any doubt at all, consider ordering two pairs of the same shoes or two of any other item to find your perfect Dr Martens fit.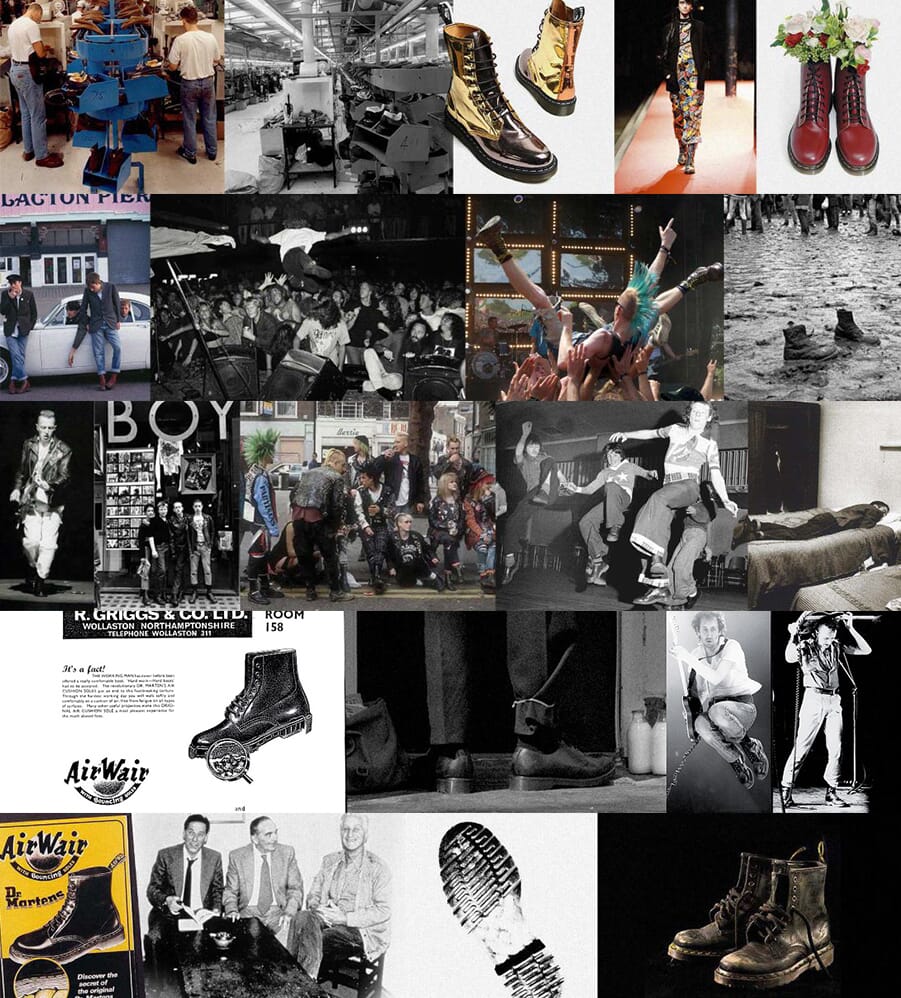 Dr Martens sizing notes
Shoe fit is true to your usual size
All Dr Martens shoes are made to UK sizing so be sure to check, if European or US sizing is more familiar to you
Dr Martens also produces occasional ranges of clothing, we've listed sizing below
If in any doubt, why not order two of the same pair of shoes or other item to find your ideal Dr Martens fit?
Dr Martens size charts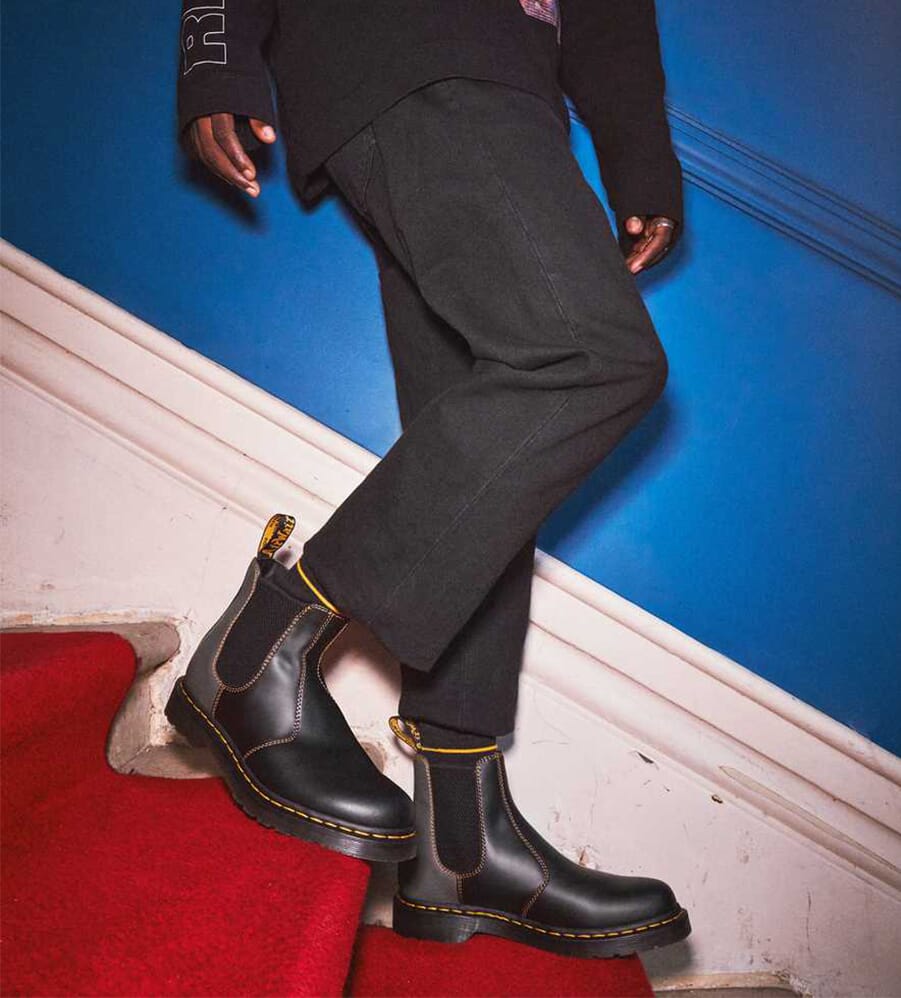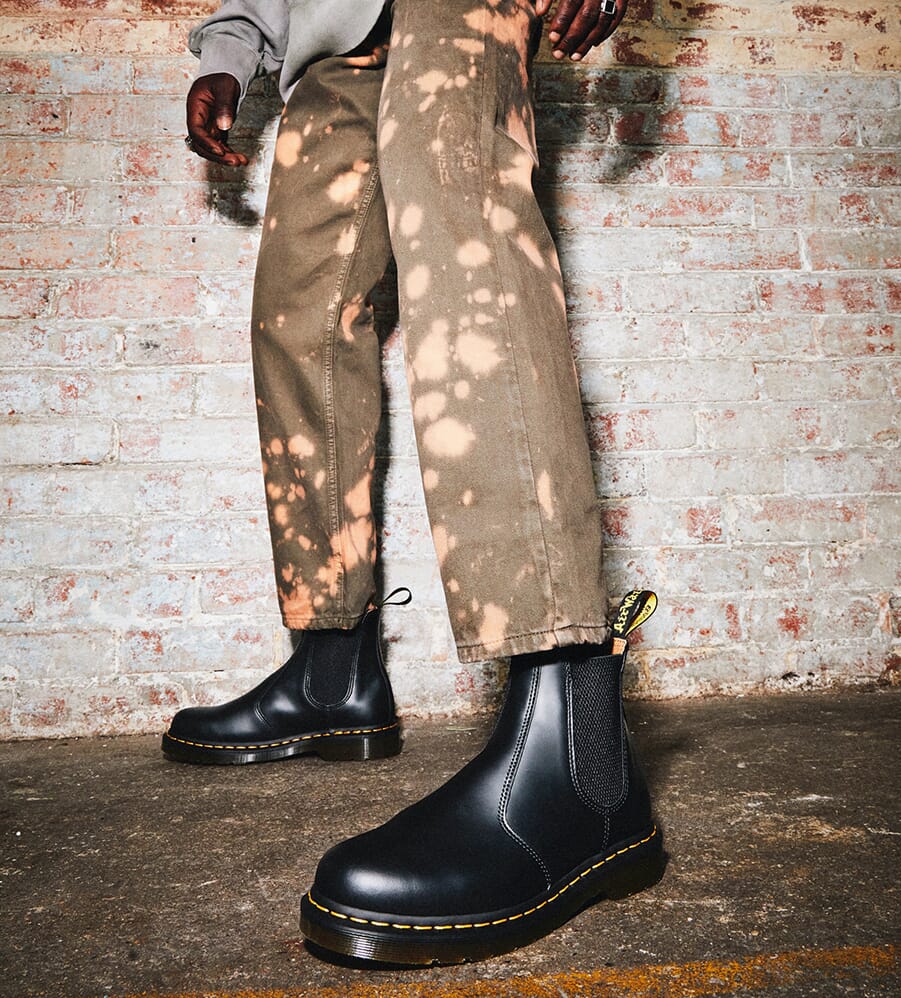 Shoes
| | | |
| --- | --- | --- |
| DM/UK size | US size | Europe size |
| 6 | 7 | 39 |
| 6.5 | 7.5 | 40 |
| 7 | 8 | 41 |
| 8 | 9 | 42 |
| 9 | 10 | 43 |
| 9.5 | 10.5 | 44 |
| 10 | 11 | 45 |
| 11 | 12 | 46 |
| 12 | 13 | 47 |
| 13 | 14 | 48 |
| 14 | 15 | 49.5 |
| 15 | 16 | 50.5 |
Read our ultimate men's footwear sizing guide for all shoe size conversions
---
---