Year: 1992 | Built by: Upcycle Motor Garage
Feast your eyes on a Californian daily driver. Stripped back, modified and detailed, this is a 1992 Ducati 900 SS recreated by Johnny Nguyen of Upcycle Motor Garage for his own commute. And what a commute that will be.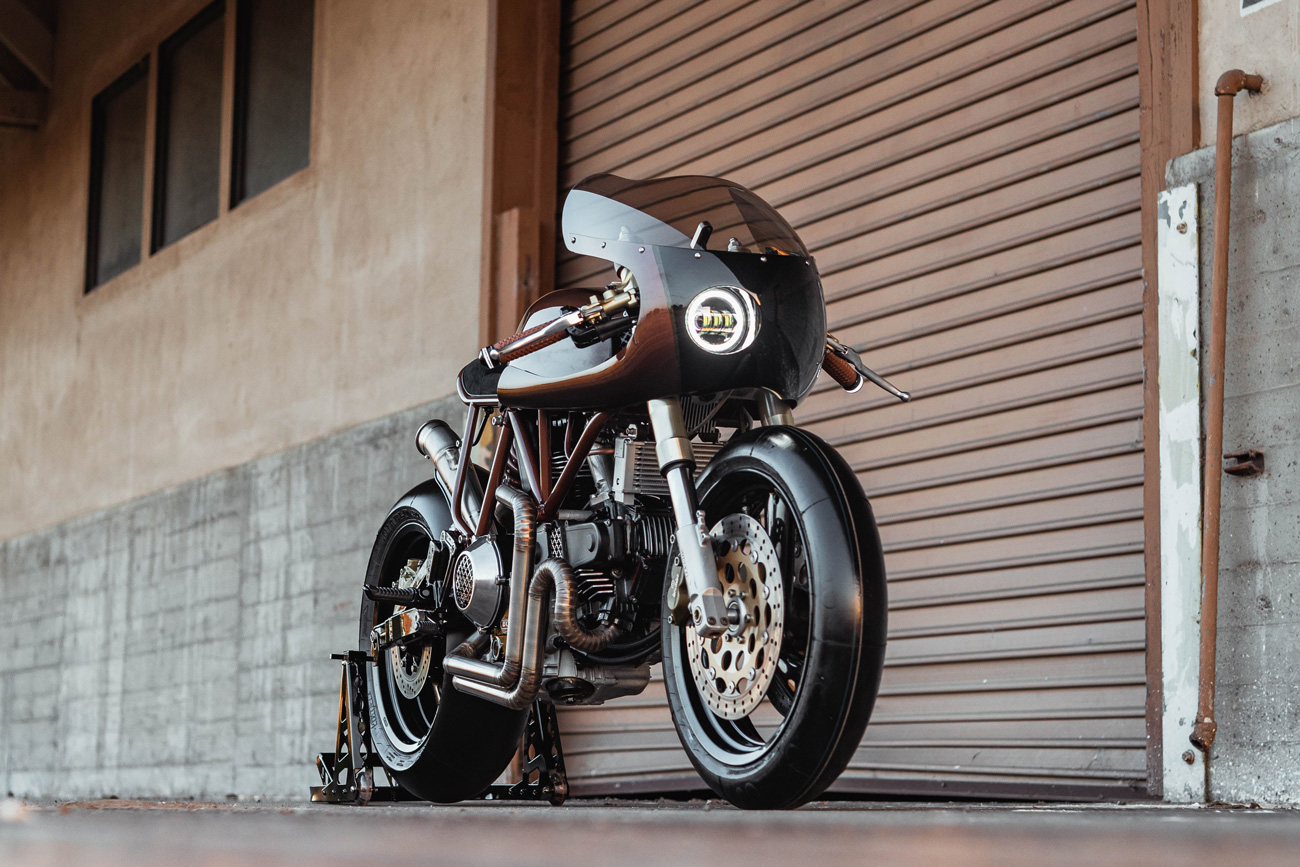 The 900 SS was Ducati's ordinary bread and butter, insofar as these Italian motorcycle maestros have ever produced anything that could be described as ordinary. More than 25,000 were built, making the powerful Ducati a popular target for modifiers. But there are modifiers, good modifiers — and then there's Johnny Nguyen. As the name of his workshop suggests, this artist of the cafe racer upcycles parts and materials to create something totally fresh.
The tank shell, for example, was salvaged from a Honda CX500 and conceals a bespoke aluminium fuel cell. The 900 SS's full fairing has gone — expect parts of it to appear on his next project — in favour of a modified Airtech bikini fairing, originally designed for competition.
Lightness is key. Nguyen fabricated a replacement rear sub-frame for the Ducati at his workshop in Anaheim, California. The solo saddle, every cafe racer's trademark, is luxuriously upholstered in suede. Clip-on handlebars are by Woodcraft, sporting levers by Brembo salvaged — that word again — from a Ducati 998.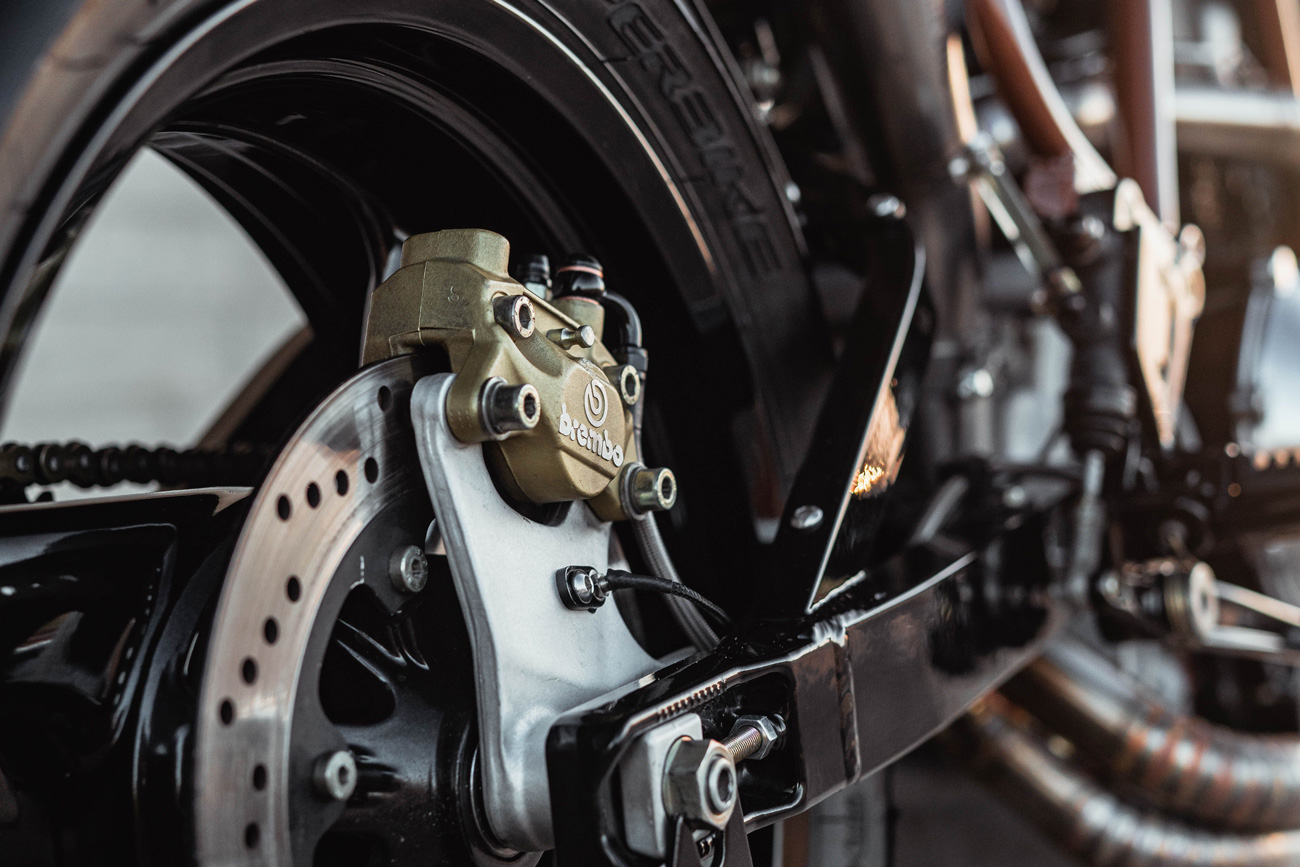 The dominant colourway is copper, while Ducati's renowned 904 cc V-twin gains a contrasting gloss black finish. The upswept titanium exhaust is by the go-to power specialists at Akrapovič. The Ducati currently wears Pirelli Diablo Superbike SC1 slicks: great looking, less great in the wet and easily swapped for more practical, if less photogenic, rubber.
---
---
Upcycle doesn't accept commissions. That makes this one-off labour of love all the more desirable — and with all that upcycling, surely good for the environment, too.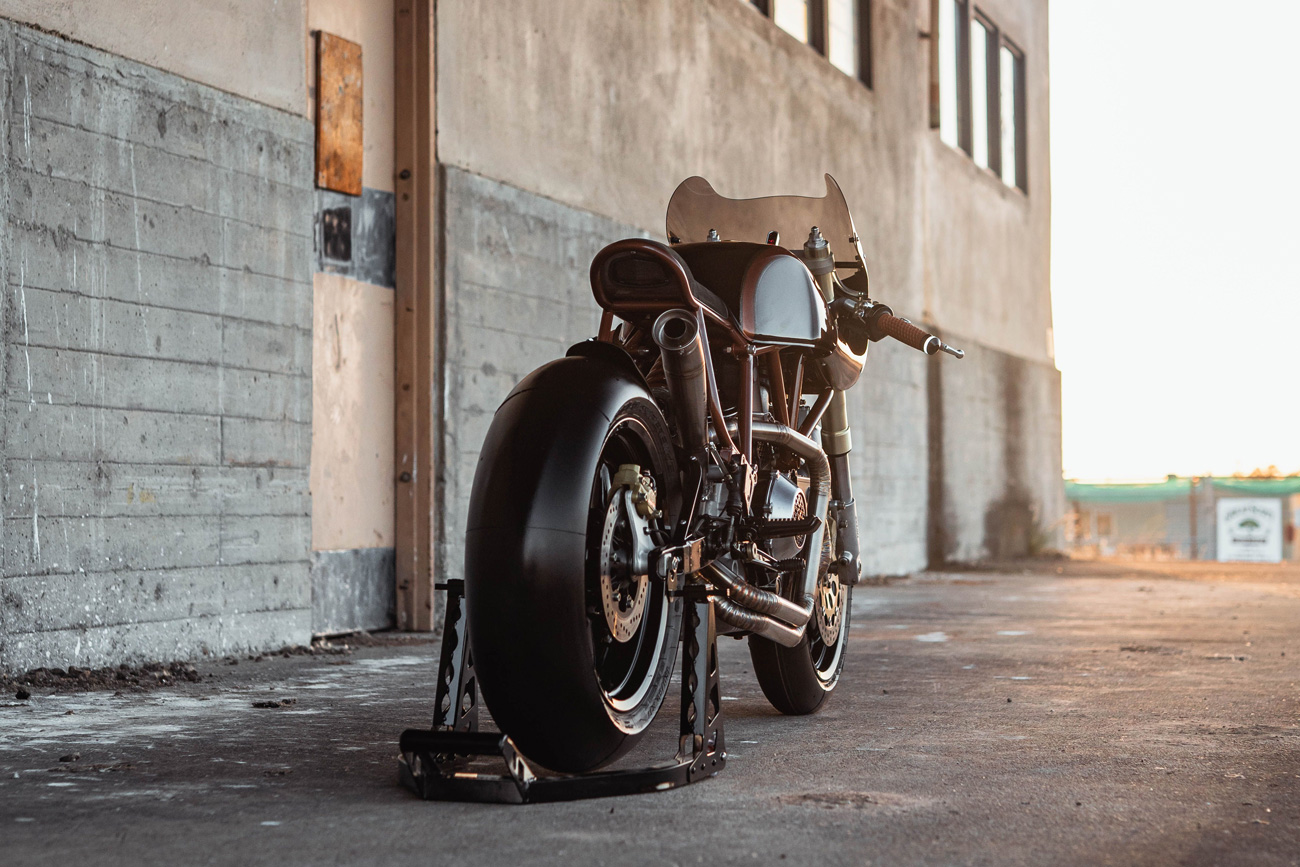 Like Upcycle's Ducati 900 SS? Be sure to check out this epic custom ride from Bolt Motor Company.
---
---