One of the most contemporary menswear brands of the moment, MKI Miyuki-Zoku can only be described as an exclusive hybrid. By focussing on well designed products, through thorough detailing and dynamic use of fabric, check the MKI 30g Nylon Series, the brand has created their own identity. Maintaining affordability and accessibility to create a clean, neutral-coloured menswear collection.
And that is the beauty of the brand – versatility. An eclectic and contemporary blend of key menswear pieces has ensured that MKI are rewarding of a place in every man's wardrobe. Boasting complete ease of wear and even easier styling options, MKI represent how working with reliable, adaptable staples create the perfect multi-functional wardrobe.
Representing this, MKI take the focus of our latest Edit #29- Versatile Style:
Urban Inspired
The unique aesthetic of MKI combines the urban-edge of underground city movements with refined details of high-end labels, with this street-style look a prime example. The MKI Splinter Camo Fatigue Overshirt anchors the outfit, with the statement abstract camo exterior entwining shades of green, khaki and black in to a contemporary take on a traditional utilitarian style. Providing balance through a warm dark grey colour hue is the MKI Charcoal Fisherman Knit. The sweater adopts a heavyweight, chunky feel with the wool knit forming a loose and healthy stretch for a versatile and comfortable fit. As MKI work to products rather than collections, all clothing pieces remain multi-functional to be manipulated to suit your style.
The key MKI staples are complimented by the Filling Pieces Black Tas Mist Ultra Low Transformed Sneakers that provide a touch of statement styling to the outfit. Alongside the TID Black Leather No.1 Military Wristwatch which adds another dimension to the military-inspired style, courtesy of a strong precision and all-black styling.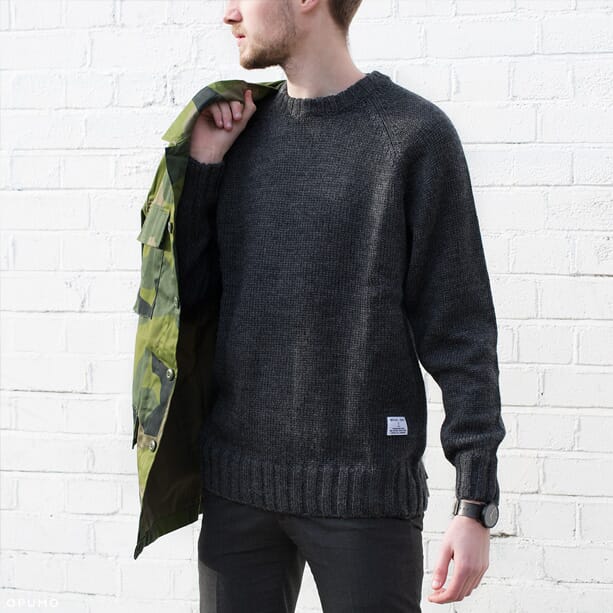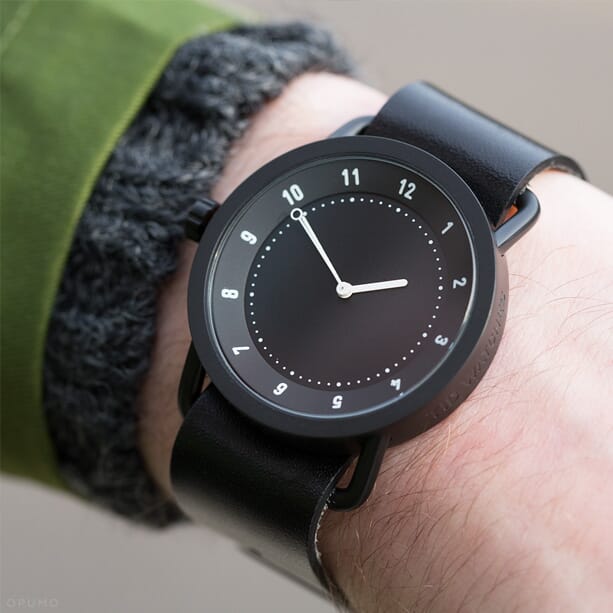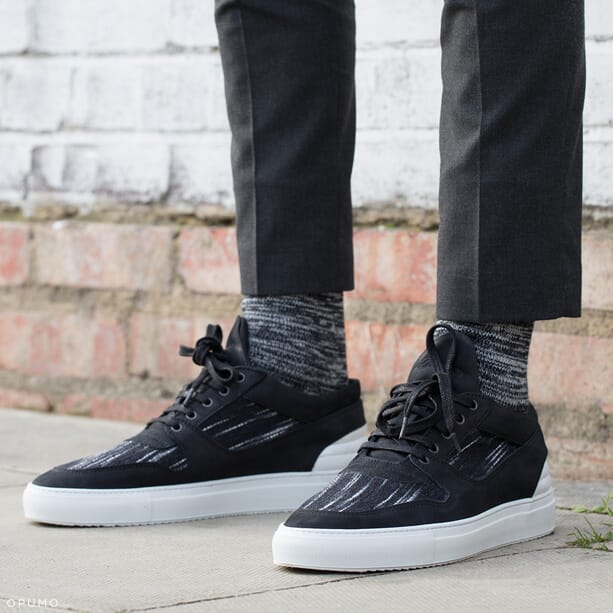 Casual Collegiate
As MKI take their name from the Japanese youth tribe Miyuki Zoku, who adapted the American Ivy Look in to their own street-preppy inspired style, this second outfit has a quintessential collegiate feel. The MKI Light Denim Shirt provides a traditional collegiate style in the form of a straight button front, button down collar and left chest pocket. But it is updated in a lightweight cotton denim fabric and simple brand patch above the hem for a more relaxed appeal. Complimenting the light shaded shirt is the MKI Grey Fitted Wool MA-1 Jacket which boasts traditional Bomber jacket features in the form of the cotton ribbed collar, cuff and hem. But in keeping with the MKI's identity, the MA-1 Jacket is updated with leather zip pulls and a satin lining, in a handsome slim-fit silhouette to make it wearable for every occasion.
Completing the collegiate aesthetic are the ED-85 Slim Tapered Blue Wash Jeans from Edwin; crafted using elasticated fibres for a comfortable flexible jean. Down low, the ETQ Amsterdam Dove Grey Mid Top 1 Sneakers add a luxury feel, with the neutral grey colourway complimented with tonal laces, a white rubber cup sole unit and a fully lined calfskin leather insole for supreme comfort. Whilst adding a sophisticated final touch is the 01-A Silver Black Strap Watch from Scottish watchmakers INSTRMNT.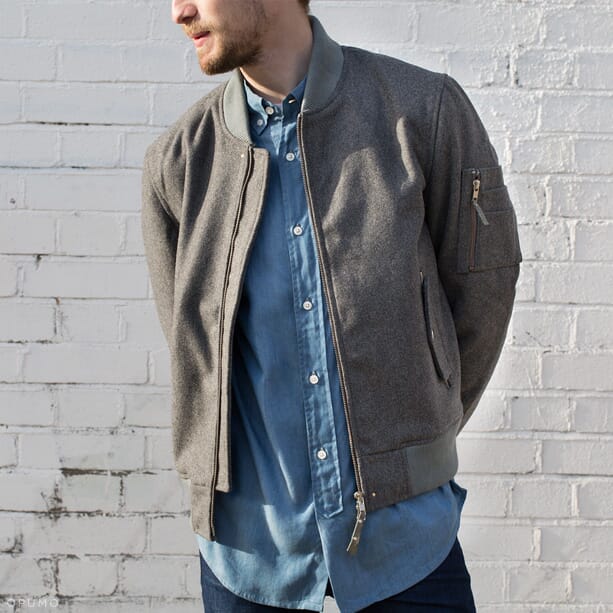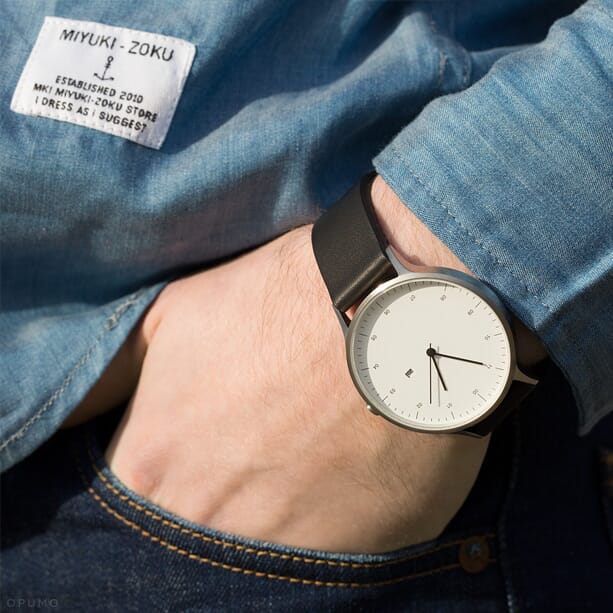 Shop Edit #29 – Versatile Style FT. MKI online now at OPUMO and read our exclusive interview with the founder of MKI, Vik Tailor, here.