Sometimes the greatest treasures can be found in the most unlikely surroundings. Take classic car racing specialists Equipe Europe, located in a series of old barns in a sleepy village that's otherwise best known for a 15th century church, about 35 miles from Paris.
Open a barn door and before you lies the treasure. Yvan Mahe and his team specialise in preparing sports prototypes from the 1960s and 1970s for clients to race in historic series across Europe.
So expect to see Lola T70s, Porsches of all sorts, a few Chevrons, a Ford GT40, perhaps a Ferrari Daytona T4 and - since this is France - a distinguished Matra or three gathering dust before restoration.
Equipe Europe doesn't restrict itself to one period. You might find a 1930s Bugatti or a Renault 5 Gordini and there's often an AC Cobra in for preparation or repair.
On its busiest weekend - the Le Mans Classic - Yvan Mahe's business, started to support his own racing, can be responsible for up to 20 cars.
There's something about seeing these cars being prepared for racing that's special. Equipe Europe is no museum - though visitors are tolerated - and these cars, often worth hundreds of thousands of pounds, still have a life out on the track, doing what they were designed to do.
If you choose to make the pilgrimage, do beware. Equipe Europe also have cars for sale, so you may leave considerably less wealthy than when you arrived...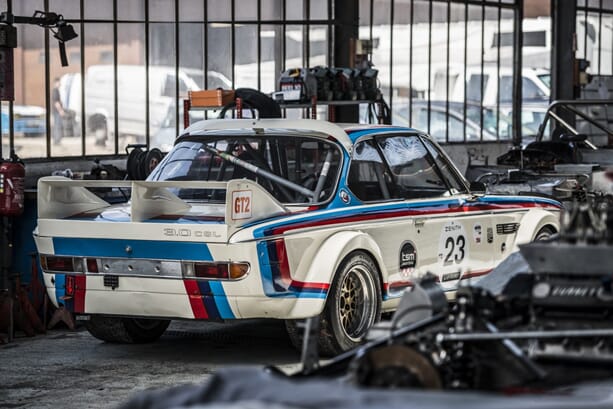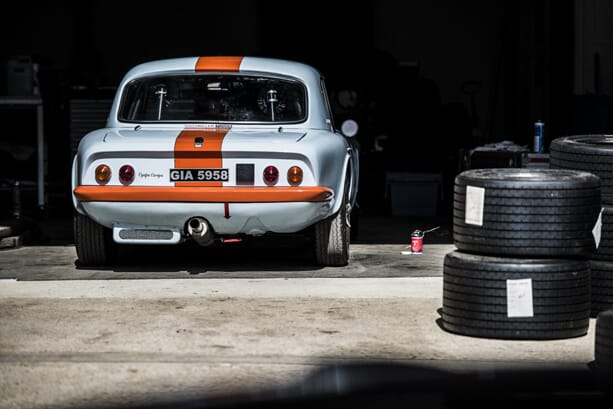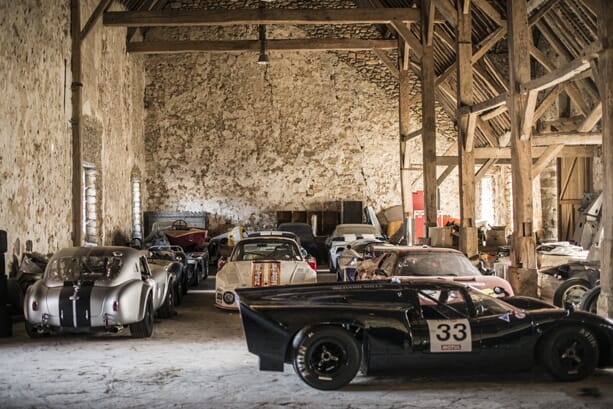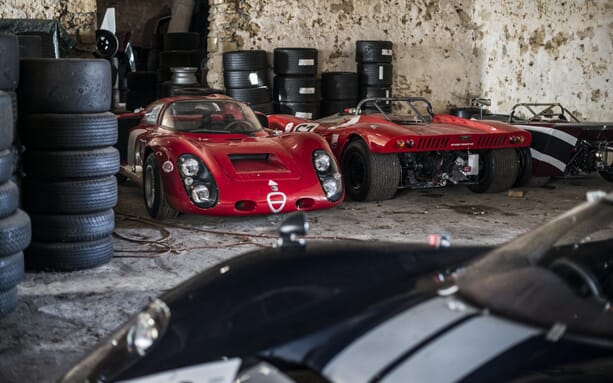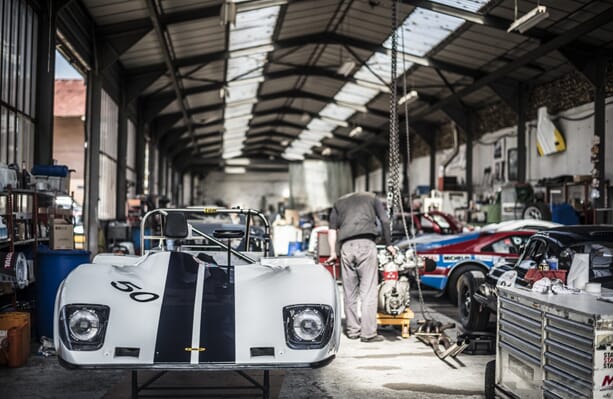 Photos courtesy of Classic Driver.