Year: 2020 | Built by: Katalis
The name may not roll off the tongue. At least not yet. Katalis of Indonesia have yet to manufacture a single production machine, but the stealth matte black styling of the electric motorcycle you see here, a collaboration with TheArsenale, would surely stop the traffic in just about any car-choked urban environment.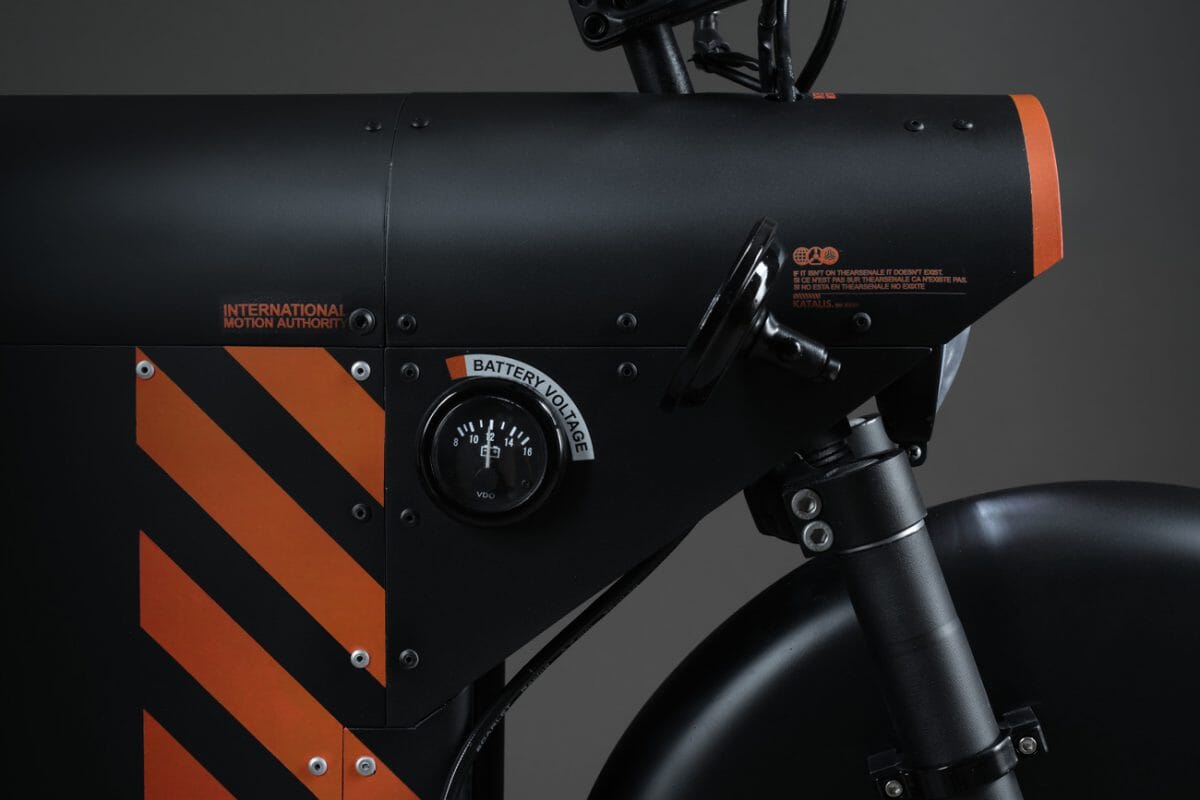 Designed in Jakarta where the extremes of congested roads in a city of ten million people are a way of life, the EV.1000 TheArsenale special edition was conceived as a way of getting around the jams and contributing to a less polluted environment, all in high style. While these high flown ideals may not be exactly new – anyone remember Sir Clive Sinclair's ill-fated C5 of 1985? – the time for pint-sized electric elegance may have come.
The matte black and orange striping of the riveted aluminium exterior panels conceal a brushless hub 1000W electric motor and a 48V battery. Range is just 56 miles before a recharge is needed. That's ample for a short commute, with a plug-in at work, or for running errands. Your shopping would, of course, have to be carried in an elegant backpack.
Top speed is an inner city friendly 55 mph, but then you won't be using the EV.1000 for motorway jaunts or on your local autobahn. Refreshingly analogue red switchgear to the side of the Katalis switch it on and off. An old-fashioned circular gauge tracks how much power remains. Disc brakes front and rear provide ample stopping power.
Katalis have demonstrated an earlier version of the EV.1000 in motion to show that this is more than a mere mock-up. Prices are listed at a hefty £7,700 which is nearly double what you'd pay for a petrol-powered Vespa. Not just that, but the Katalis EV.1000 enters a market increasingly crowded with electric machines from the established manufacturers. But then, as Tesla has demonstrated, the disrupter sometimes wins. 
---
---
Like this? Check out this custom ride by Honda.
---
---