Fabien Cappello is the latest to lend his artistic expertise to Swedish furniture design studio Hem. The French-born, Mexico-based designer has created a limited edition series of 15 large glass offcut plates, made from layers of coloured sheet glass and using a process that sees Cappello apply waste offcuts as the decorative surface pattern.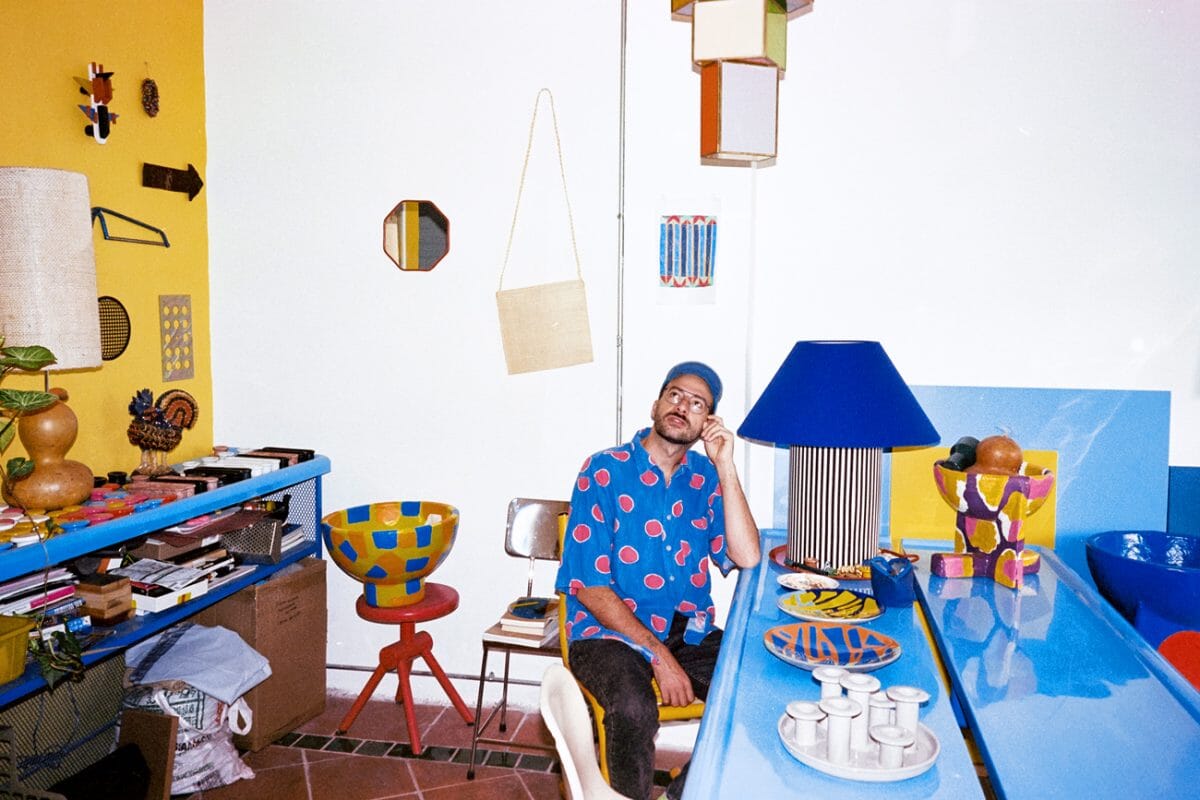 The collection harnesses concepts of resourcefulness and reuse, which have been central to Fabien's work throughout his career. Inspired by everyday Mexican street design and a culture of creative thrift, he playfully and confidently uses material and colour to reflect the vibrancy of the world around him.
Of the collection, Fabien says: "The idea for the creation of the collection was to use glass offcut pieces found throughout the workshop – remaining pieces from previous works of mine, from others', and even from the creation of earlier plates in the series. This process is so inspiring to me – the idea that the most derelict piece of something could carry such an innately uplifting and powerful quality. The work in many ways is grounded in the concept of resourcefulness that I have always been attracted to, and have experienced in such force during my years living in Mexico. If we consider everything, every aspect, every element of our material world with equal importance and weight, then nothing is worth discarding; and we can invent ways to use the most neglected parts to generate something new and beautiful. I hope each of these plates captures that joyful sense of invention and care."
Learn more about Fabien Cappello.
Discover the Hem collection at OPUMO.
---
---