Mercedes-Benz, as everyone knows, produces luxo-barges designed to ferry the elite around in cosseted comfort. Except when they don't. Stuttgart's renowned three-pointed star is also on the bonnets of some pretty speedy machinery. We've been taking a closer look at the very fastest. As you'll see, many benefit from a tweak or two by the obsessives at AMG, Mercedes-Benz's high performance subsidiary. We've resisted the temptation to include the fastest AMG-badged machine - the Mercedes-AMG W13 Formula One car - on the grounds that just the two regular drivers, Lewis Hamilton and George Russell, don't amount to a large enough customer base for the W13 to count, strictly, as a production car. We hope you agree. Here then are our top 10 fastest Mercedes production cars, ranked by their 0 - 60 mph times. Some entries may surprise you, as they did us. Now, where are the keys?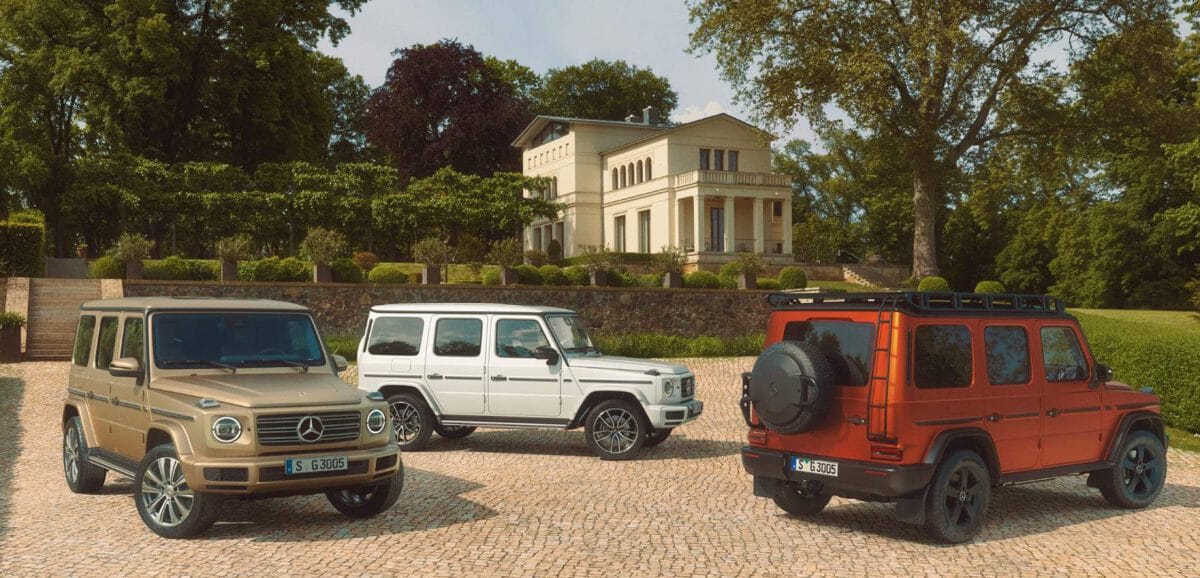 10: Mercedes-AMG G63 | Year: 2019 | 0 - 60 mph: 4 seconds
Looks like a very large brick on wheels, thinks it's a supercar. With roots as a military vehicle, this frankly ludicrous and rather wonderful AMG version of the ultimate Mercedes SUV brutally rips apart the aerodynamic playbook, using its 578 bhp bi-turbo V8 to punch its way through the unsuspecting air in front of it. Super-opulent interior gives no clue to utilitarian heritage. Ideal for blistering blasts down the autobahn followed by an ascent of an Alp or two before a Michelin-starred dinner in Berlin.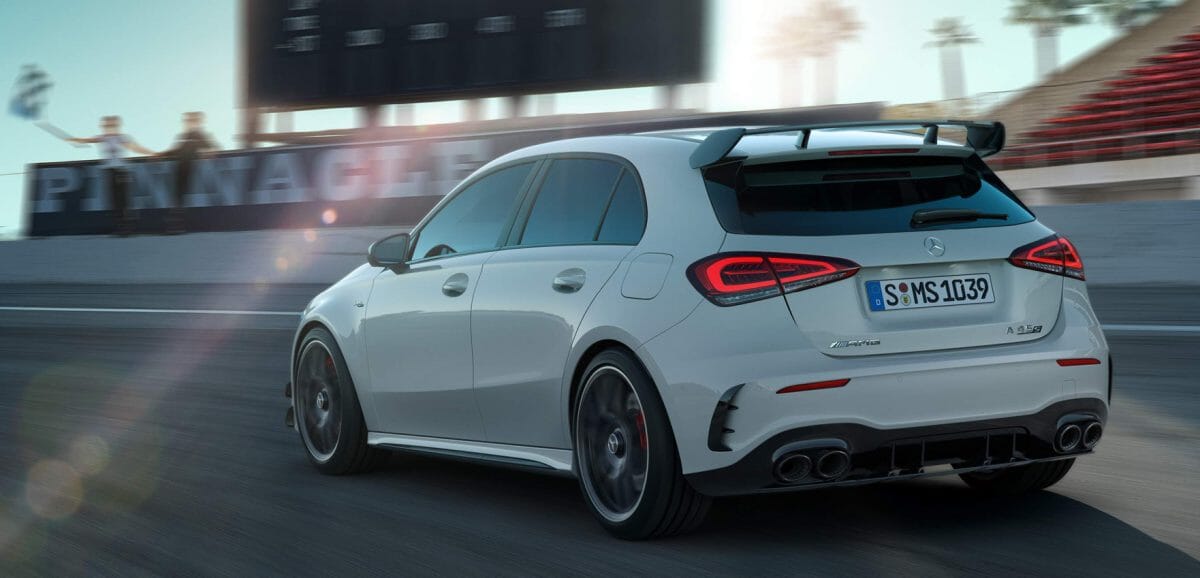 9: Mercedes-AMG A45 S | Year: 2021 | 0 - 60 mph: 3.9 seconds
Premium, polite family hatchback gets storming AMG treatment. Under the bonnet, Mercedes-Benz claim, is the fastest turbocharged four-cylinder 2.0-litre engine ever, and given it feeds a frankly unlikely 415 bhp to all four wheels, resulting in a top speed of 168 mph, we're not inclined to disagree. Family credentials are undermined just a little by that aggressive bodykit, and your neighbours might just notice the huge rear wing, too, not to mention the growl of the AMG-fettled engine as you set off on the school run.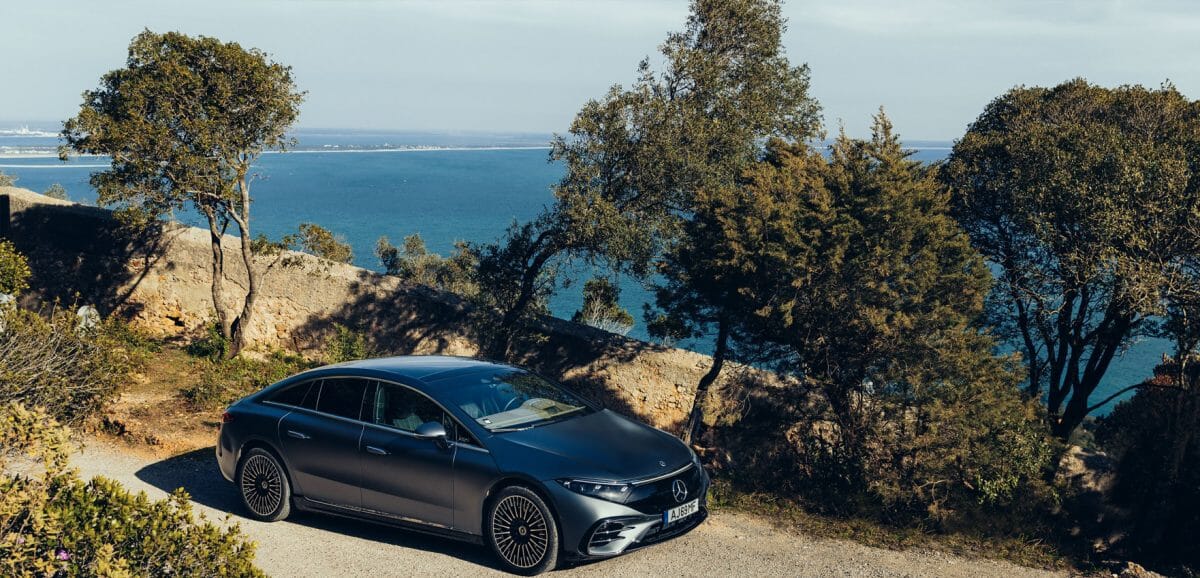 8: Mercedes-AMG EQS 53 | Year: 2022 | 0 - 60 mph: 3.8 seconds
Further proof, should it be needed, that the electric future won't be at all boring. The EQS 53 is AMG's high performance take on the super-luxe EQS, Stuttgart's battery-powered alternative to their luxury S-Class. Hi-tech deluxe interior and sleek exterior styling - shark-like grille possibly aside - give little clue to the brutal performance the EQS 53's electric power unleashes. Top speed is limited to 155 mph, which may be enough even for Lewis Hamilton, who drives one when he's not working.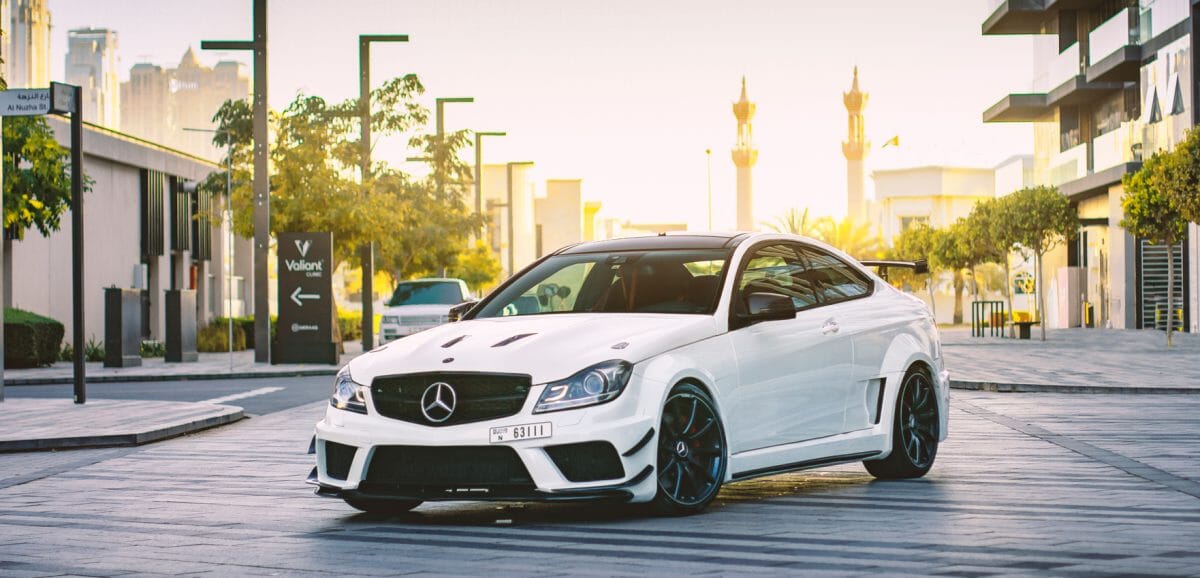 7: Mercedes-AMG C63 Black Series | Year: 2013 | 0- 60 mph: 3.7seconds
Bulging wheel arches, purposeful bonnet scoops and an uncompromising stance are the first signs that the C63 Black Series - denoting that AMG's especially deranged performance experts have been at work - means business. The demure luxury of the standard coupe gives way to a snarling monster powered by a 6.2-litre V8 engine, producing 512 bhp and capable of a really quite ludicrous 168 mph. Perfect for that road trip to Cannes, with a track day en route.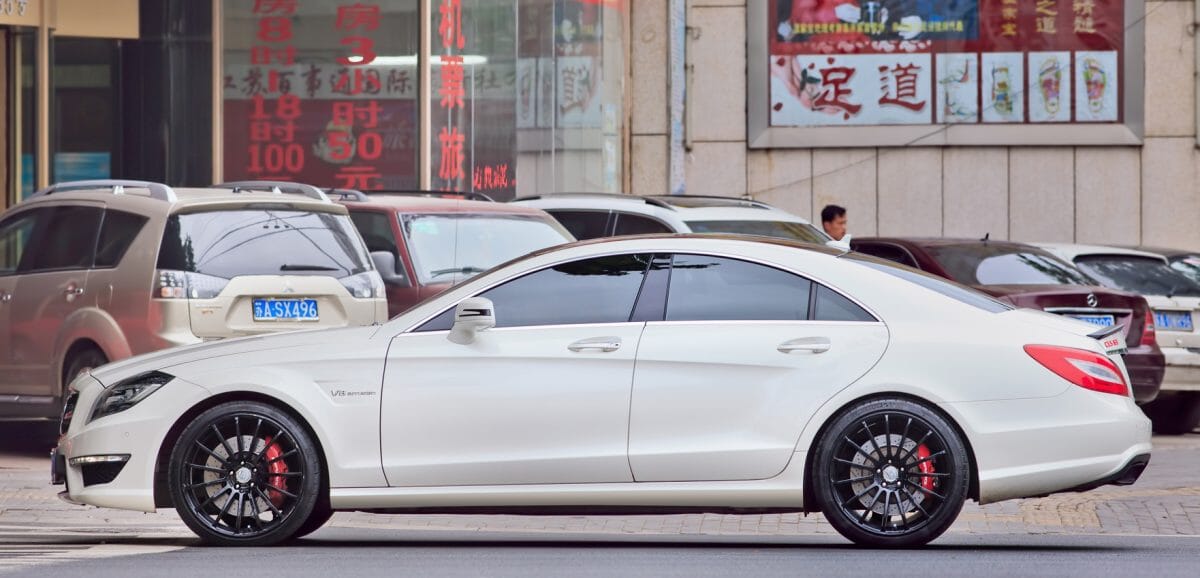 6: Mercedes-AMG CLS 63 S | Year: 2014 | 0 - 60 mph: 3.6 seconds
Discreet looks disguise something of a beast. The CLS is a trend-setting four-door coupe in design, one that you might argue is more style than substance. Not here though. AMG just about get by on this occasion without very much extra in the way of lairy aerodynamic devices, so given you manage to resist gunning the hand-built 5.5-litre twin-turbo V8 lurking under the sleek bonnet, no-one will know you have a full 577 bhp at your disposal.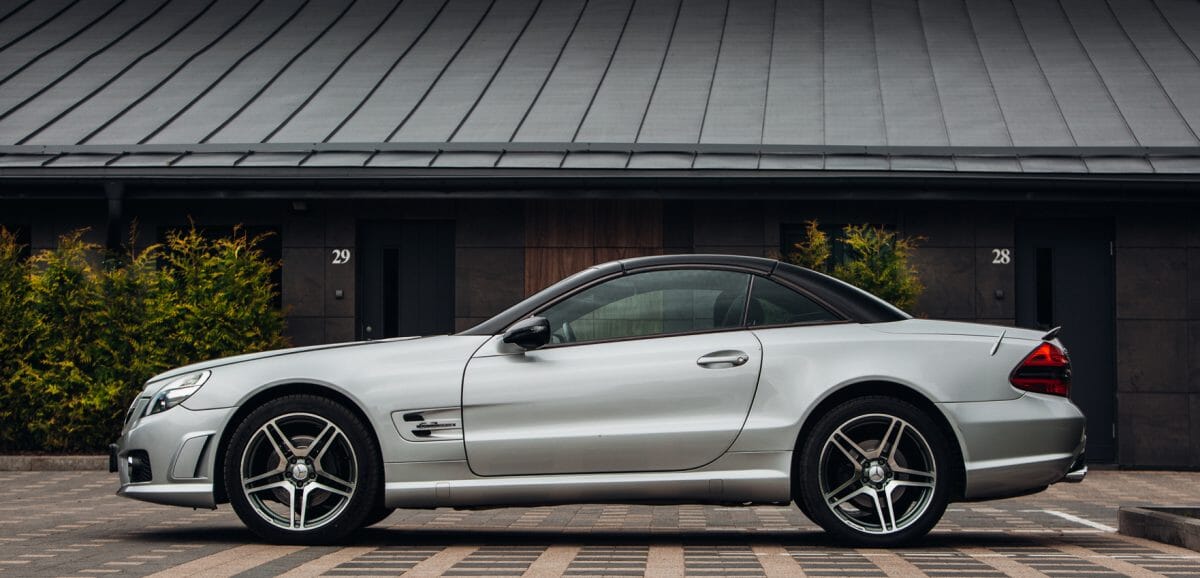 5: Mercedes-AMG SL65 | Year: 2013 | 0 - 60 mph: 3.5 seconds
A sybaritic convertible with the unusual capability of transforming that languid open-top journey down to the penthouse in Monaco into a hair-raising track day experience. AMG's engineering magicians have conjured up a burbling 6.0-litre V12 to provide a unique soundtrack to your top-down motoring, an engine that's quite happy smoothly to propel you to essential errands at Prada once you're installed in Monte Carlo. Open it up, though, and the full 600 bhp is at your disposal. Hold on to your designer hat.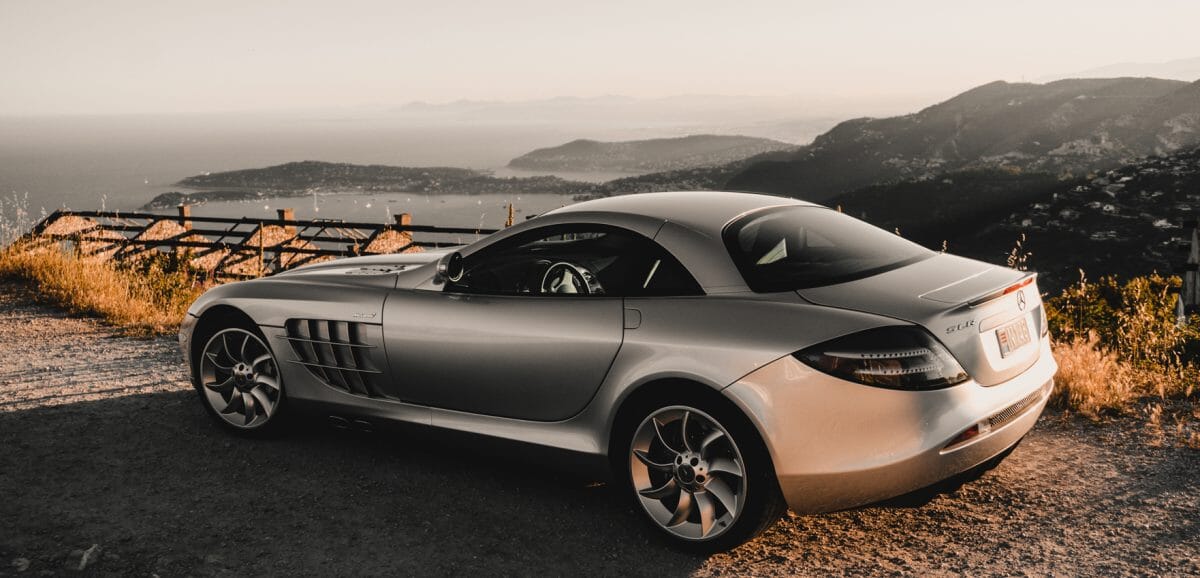 4: Mercedes-Benz SLR McLaren | Year: 2003 | 0 - 60 mph: 3.4 seconds
The eye-catching result of Mercedes-Benz's troubled road car alliance with the McLaren Formula One team, the SLR McLaren is a hypercar in all but name. Construction is around a bespoke carbon fibre tub, dramatic look is the result of a front mid-engined layout, with the 5.4-litre V8 located behind the front axle. Butterfly doors pivot dramatically upwards to aid entry to low-slung interior. Design was by former Formula One guru Gordon Murray and top speed listed at an adequate 207 mph.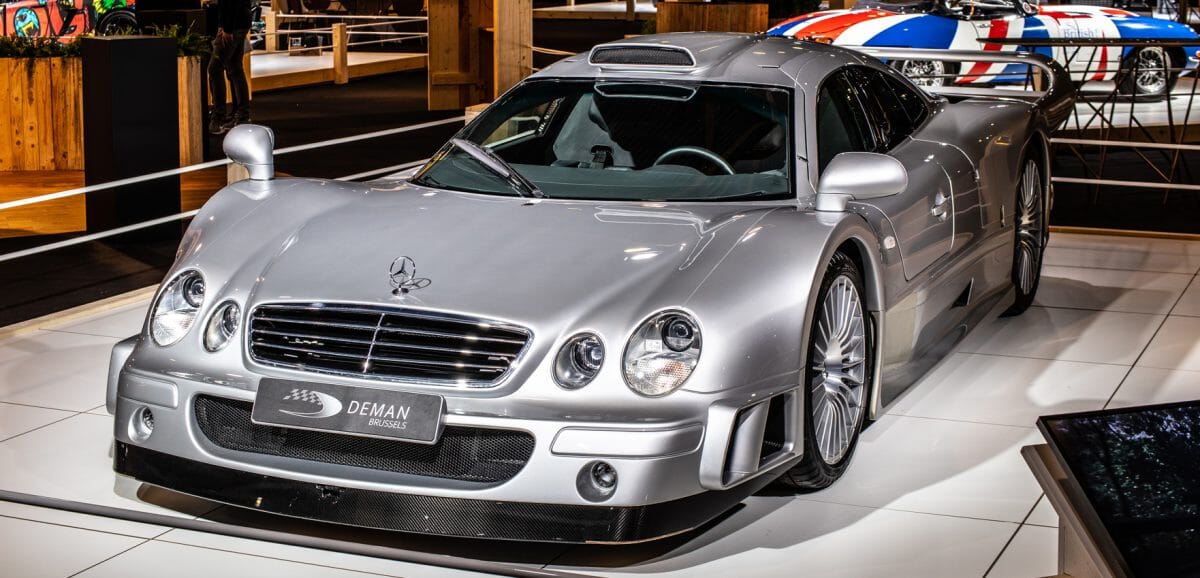 3: Mercedes-Benz CLK GTR | Year: 1999 | 0 - 60 mph: 3.3 seconds
Just 28 road-going versions of this extraordinary machine were produced, so you might have to scour the classifieds a little more closely than usual to find one. Designed initially as a race car, Stuttgart charged the lucky few more than £1-m for each road-going example, available as bewinged coupe or terrifying roadster, powered by a snarling 604 bhp 6.9-litre V12, capable of 214 mph. Race car interior ditched for more traditional Mercedes leather, there's even a storage locker under each up-swinging door, so it's entirely practical, too.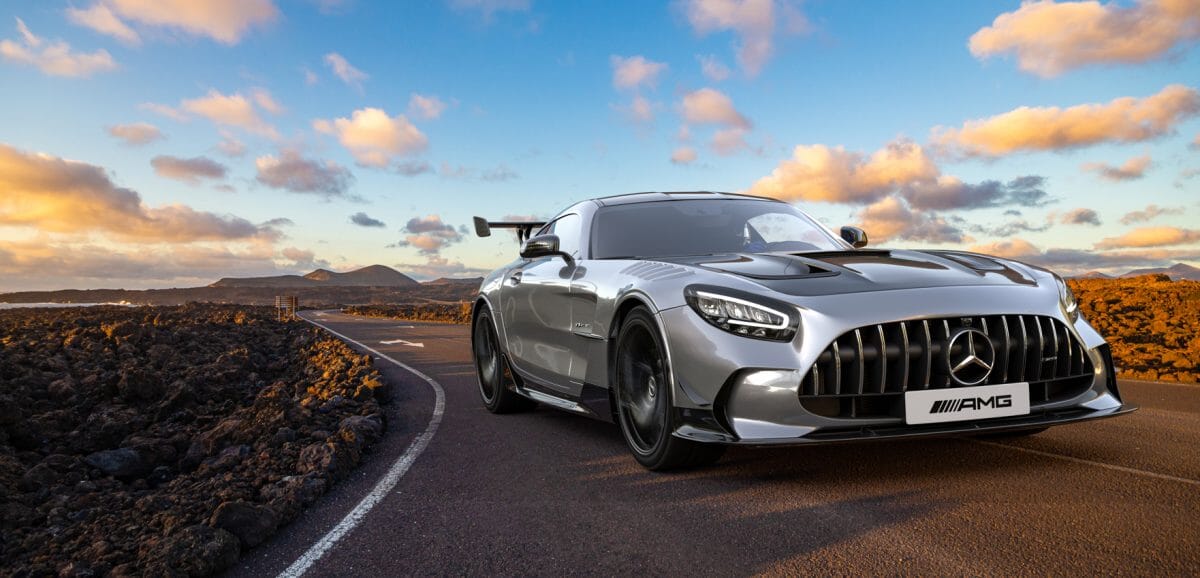 2: Mercedes-AMG GT Black Series | Year: 2021 | 0 - 60 mph: 3.2 seconds
Black Series engineers have their way again, this time with AMG's brilliant GT, a spiritual successor to the legendary 1950s Gullwing. Carbon fibre features heavily in construction to reduce weight, while 3.9-litre twin-turbocharged V8 produces 720 bhp for brutal acceleration and a 202 mph top speed. For a time, the AMG GT Black Series held the fastest lap time by a road-legal production car around the fearsome Nürburgring Nordschleife, which burnishes its already formidable credentials.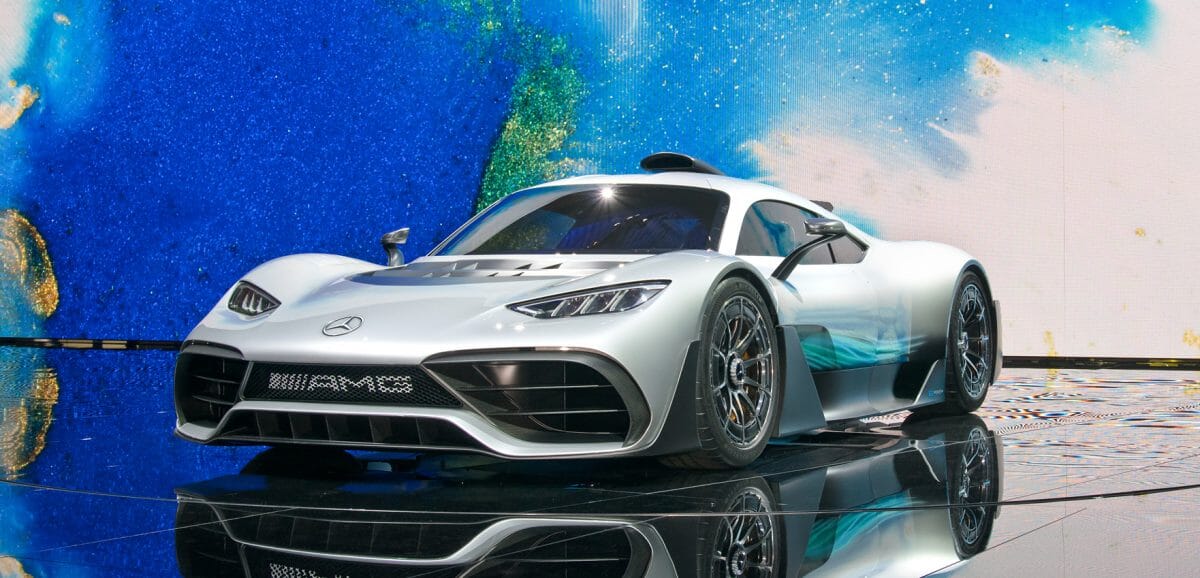 1: Mercedes-AMG One | Year: 2022 | 0 - 60 mph: 2.9 seconds
Wow. Brutal hypercar so good that Lewis Hamilton has reputedly ordered two as hybrid stablemates for his electric EQS 53. He'll be able see them finished at his place of work, too, since final assembly is at Mercedes-AMG Formula One HQ in Brackley, Northamptonshire. Have no doubt: this is a closed cockpit Formula One car for the road. Four electric motors join an F1-derived V6 to provide 566 bhp, minimalist interior features F1-style steering wheel. Cost is £2.25-m, production is limited to 275, owners get distinctly non-F1 Napa leather seating, in a nod to traditional Mercedes luxury. Possibly not ideal for a supermarket run.
Get your fix of all things automotive at The Garage.
---
---