Based in London, INK is an award-winning creative studio that delivers digital content across film, print and interactive platforms. Although the studio specialises in the imaginative use of technical and creative direction, its willingness to experiment with new methods and technologies sets the company apart, ensuring every project that carries the INK name is striking and relevant. Our attention was well and truly captured when we laid eyes upon what many hold as the most beautiful car of all time: the Ferrari 330 P4.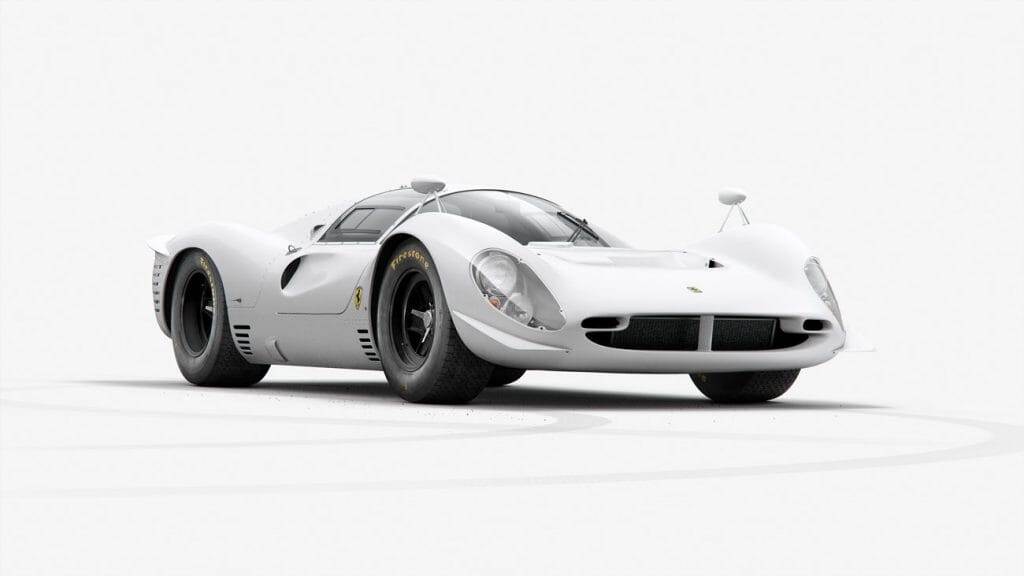 This project comes as the latest addition in INK's Plain Bodies series which recreates historic race cars without any of their original paintwork or markings, emphasising the often iconic body design. This time round, INK honours the sculpted curves and seductive form of the Ferrari 330 P4. 
---
---
With only 3 examples of this car ever made, most of humanity will go without ever actually seeing one. Painstakingly hand-beaten and engineered to perfection, these three powerhouses were built to do one thing and one thing only: to beat the Ford GT40.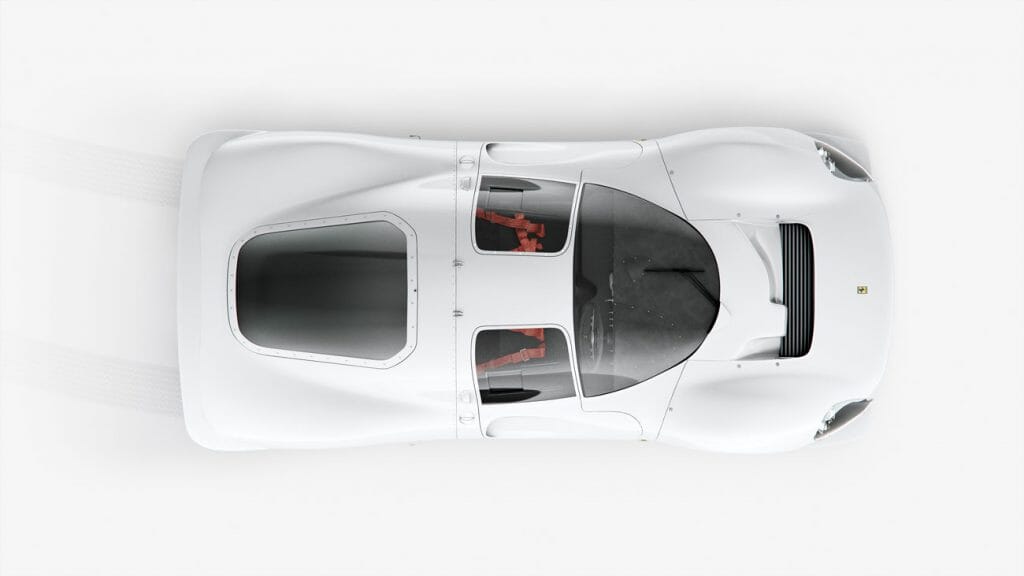 Did they succeed? To an extent, yes. The Ferrari 330 P4 once took a historic 1,2,3 spot at Daytona in 1967. Unfortunately, as humans we're much more attracted to a story of failure than a success story. As such, the Ferrari 330 P4 will perhaps always be known as the car that crucially lost to the Ford GT40 at Le Mans that same year, bringing us to the name: the beautiful loser.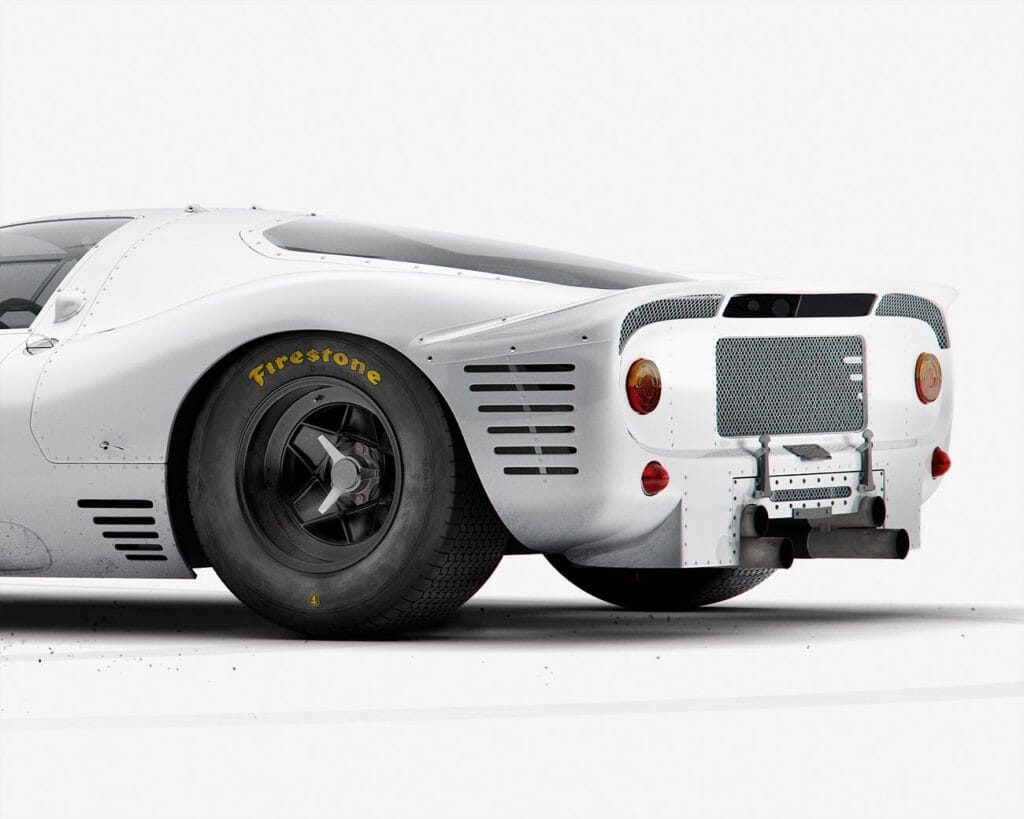 Here we see it, all laid bare. Stripped of its original red coachwork paint, these CGI recreations of the Ferrari 330 P4 celebrate the functional form and understated design of the model. Regardless of results, these curves are forever victorious.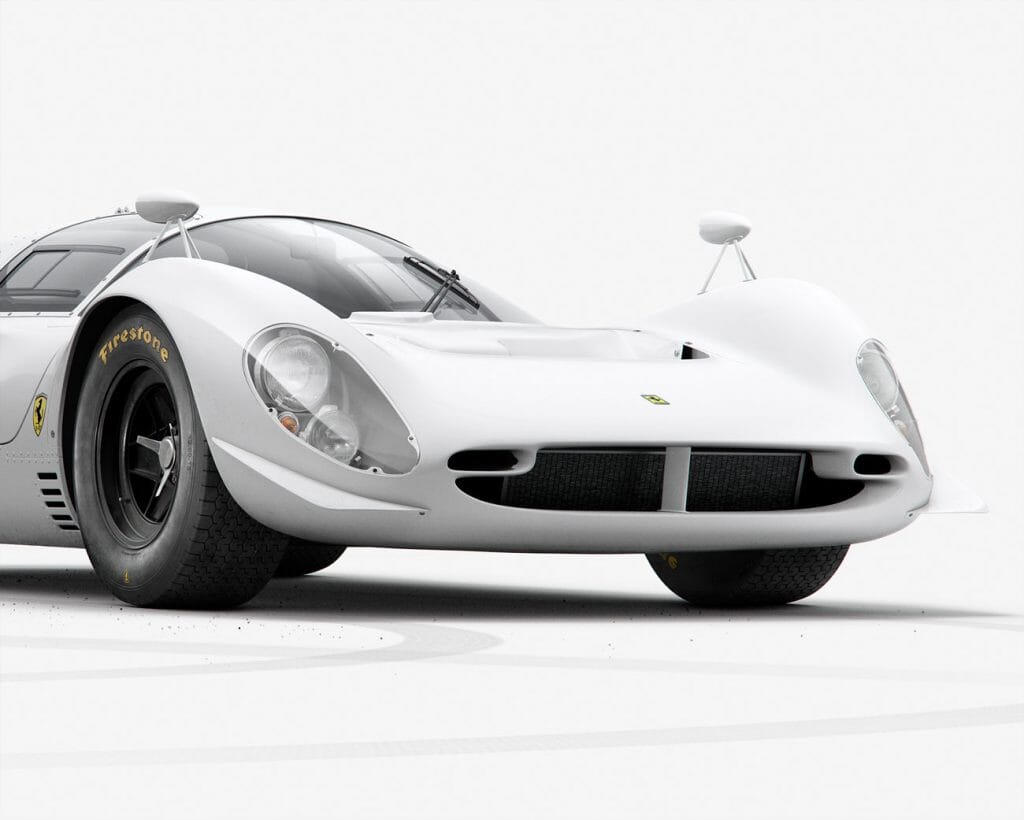 Keep up to date with INK Studios on Instagram.
We all love to dream about driving a piece of motoring history. See the classic racing cars we're dreaming about.
---
---