Price: £339,995 | Year: 1972 | Engine: 2,419 cc V6, 192 bhp
On track, the Formula One legend Frank Williams, founder of the eponymous multiple world championship winning team, fought Ferrari tooth and nail. Off track, this was his personal transport:  a Dino 246/GT  – there are no Ferrari badges on this "junior" jewel from Maranello – a sumptuous piece of automotive design and quite simply one of the greatest sports cars of the '70s.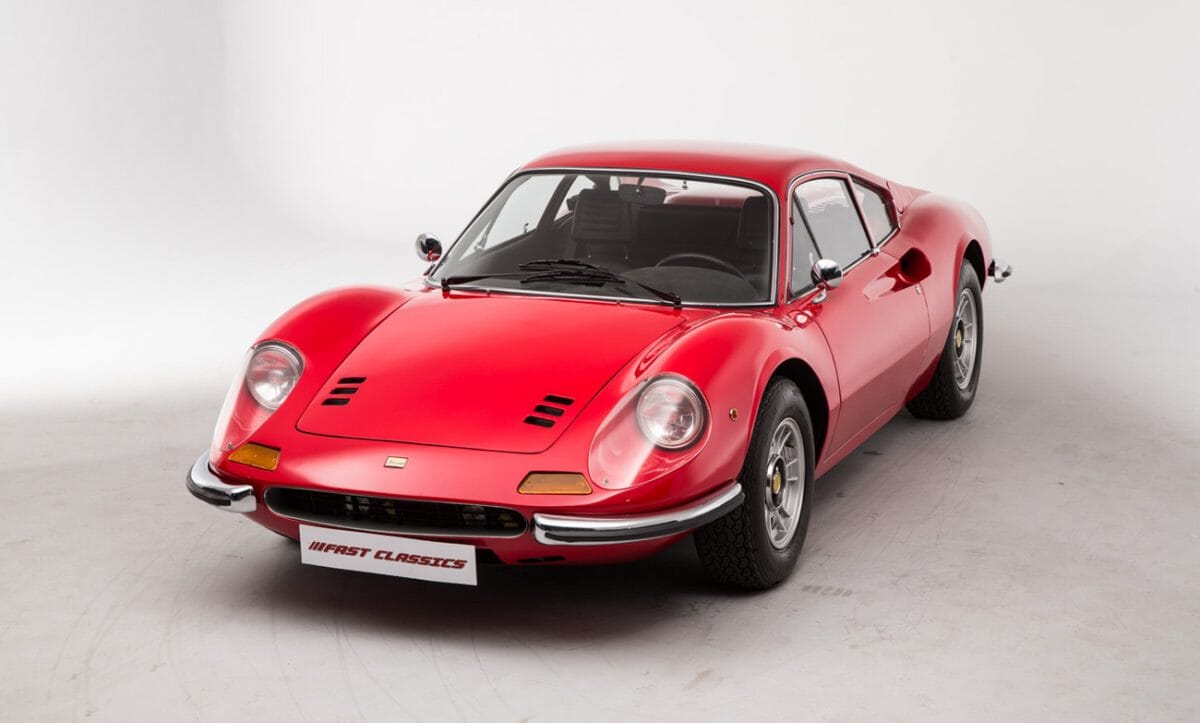 Just look at it. The diminutive lines were the work of Pininfarina and remain among the Italian design house's finest. The Dino was the result of Enzo Ferrari's desire for a car that would compete with Porsche's then new 911, cheaper and smaller than the V12s that formed the backbone of Ferrari's road car output. The name "Dino" was first used on Ferrari racing cars, in honour of Enzo's beloved son Alfredino who died in the 1950s. He was a hugely talented engine designer whose signature forms the basis of the Dino badge on this, the first production road car to bear his name.
Lift the back of this immaculate Rosso Chiaro example and there's an equally immaculate Ferrari V6 nestled amidships, placed for ideal weight distribution. The point of the Dino is less ultimate top speed – though 146 mph is fast enough for most – and more ultimate handling. This is the sports car for a Sunday morning dash down some twisting B-roads, relishing the gear changes through the famous Ferrari open-gate selector.
---
---
The Dino has benefitted from exemplary care over the decades since Frank Williams bought the car. Subsequent keepers have ensured its brightwork has been renewed and a reassuringly fat history file lists extensive works to the engine, drivetrain and brakes. The Dino's interior is all original, with an attractive patina to the quilted Italian leather Nero Black seats. The all-analogue controls put the driver front and centre stage, so beware that hedge on a damp road.
This one-of-a-kind Dino 246/GT has covered just 30,416 pampered miles, which together with its distinguished provenance, explains the hefty price tag – and makes the Dino very definitely one for the fantasy garage. A truly great piece of automotive history. Unrepeatable.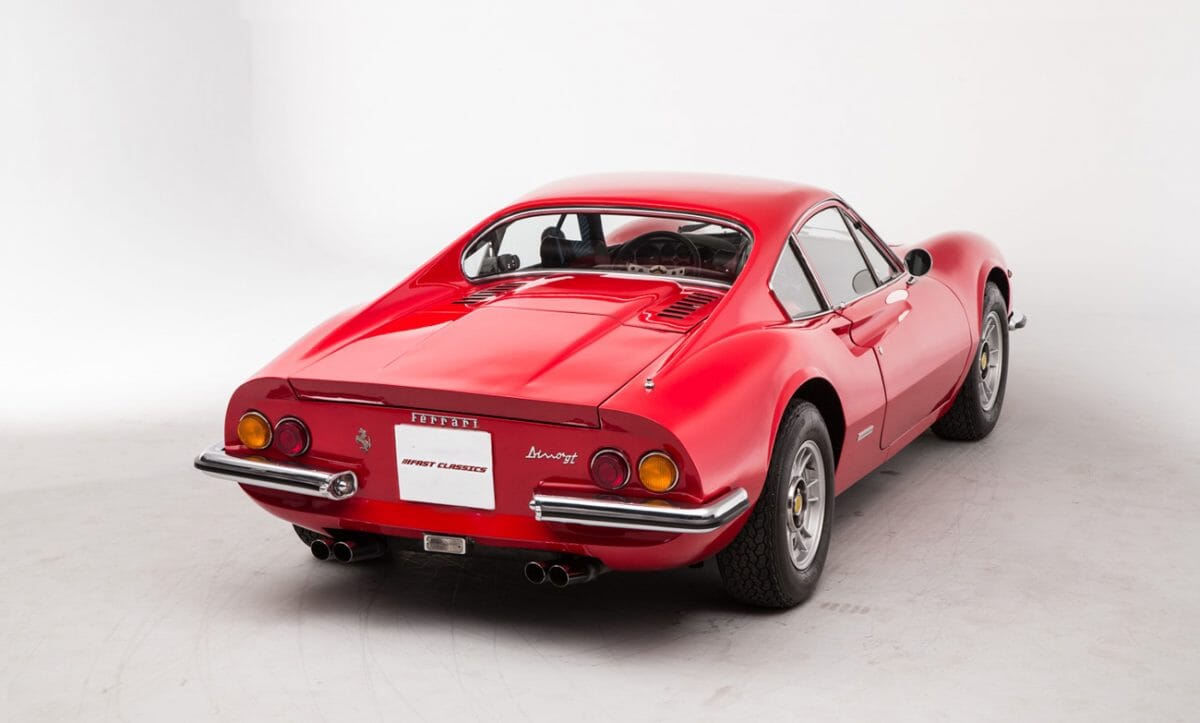 Like this? Check out another member of Maranello's stable – the Ferrari 400i.
---
---