Acquire a piece of history with the first wave of residential suites at the remodelled BBC Television Centre.
This weekend, the historic former headquarters of the BBC will be opened to the public for the very first time as the initial phase of 950 homes of the upcoming complex go on sale.
Familiar to TV audiences across the world, the TV centre has been remodelled as a centrepiece for an exclusive 14-acre neighbourhood of apartments that have been set amongst the original 1950's architecture.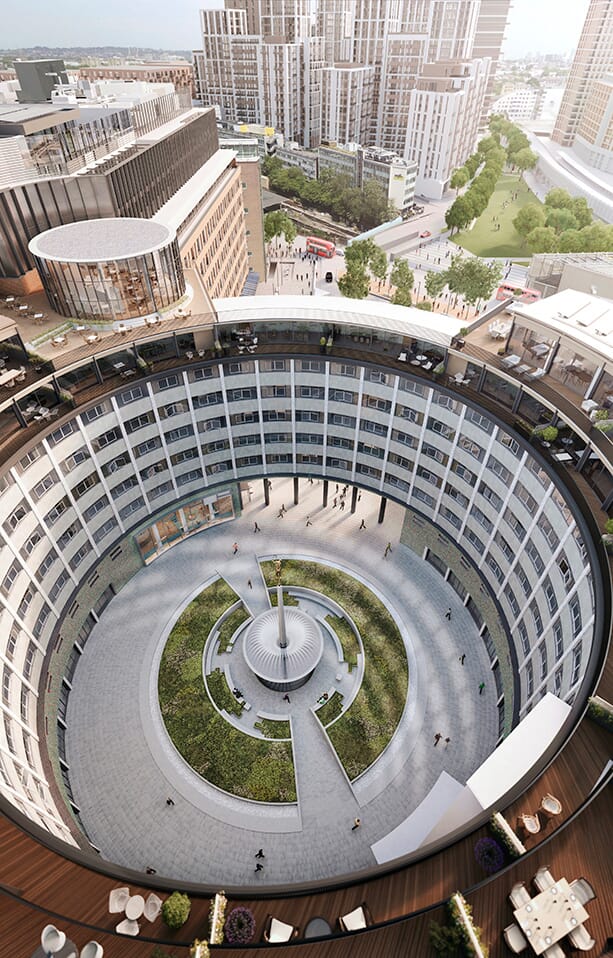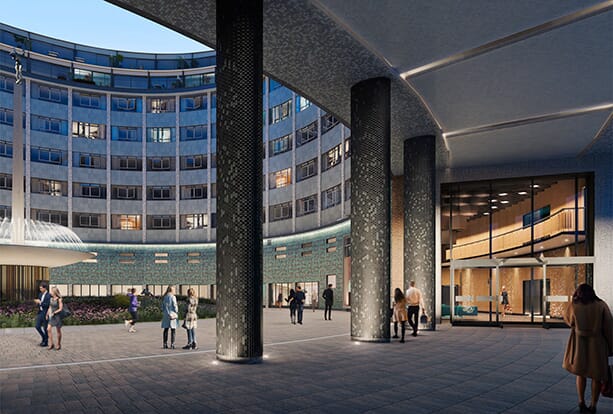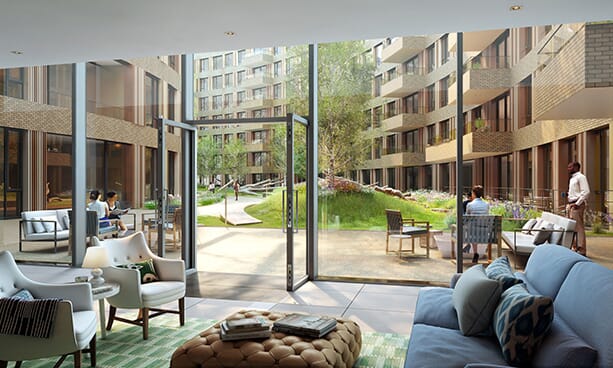 The new complex, dubbed White City's 'Media Village' will also be home to a number of modern offices, restaurants and shops alongside the unveiling of Soho House's latest private member's club that will feature a hotel, rooftop swimming pool and a 25,000 sq ft. Cowshed spa and gym.
Since its closure in 2013, the site was acquired by London-based property developer Stanhope who still remain in the midst of transforming the historic building into its new identity.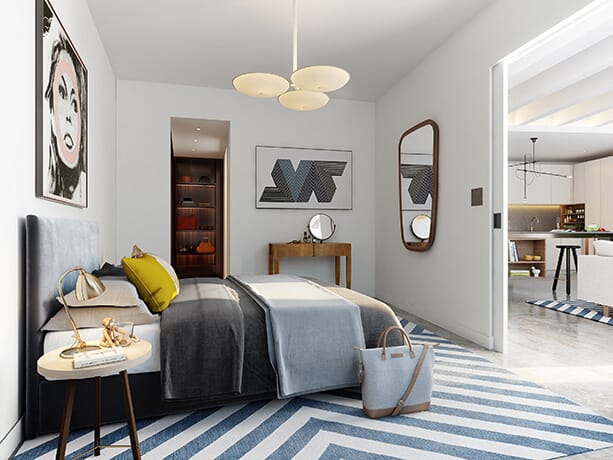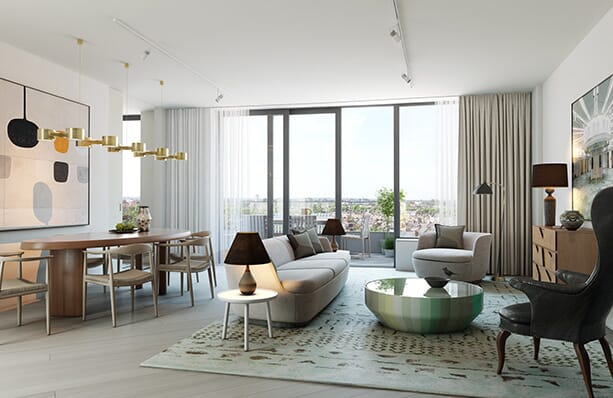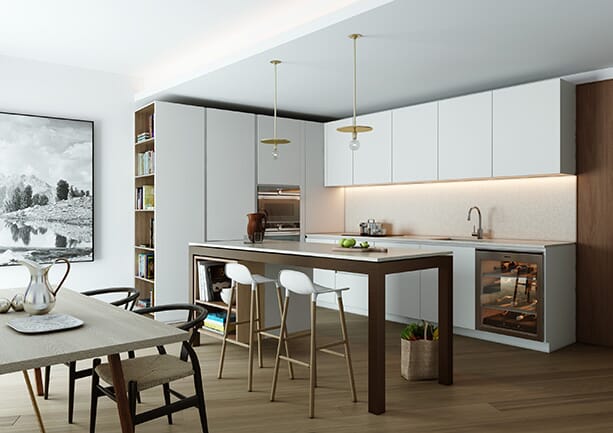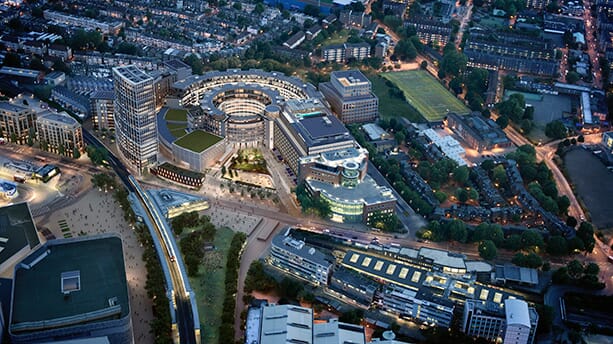 The most enchanting aspect of the entire project is that the site will still resemble the iconic 'Crescent' and 'Helios' shape. The site's aerial view will remain in the form of the original question mark silhouette, whilst the original stage door and famous atomic dots will also remain as homage to the rich history of the estate.
The first images of the recently completed show apartments display an array of intricate details that you would come to expect from a project so revered as this. The long-stretching glass facades encase an interior of tasteful decoration; defined by a neutral colour palette and a special selection of ornate furniture and custom artwork.
The entire project will not reach completion until 2018, but the first wave of units and apartments go on general sale tomorrow, Saturday 23rd April 2016. A number of residences have already been acquired by an array of international buyers – all seemingly smitten with the idea of owning their very own piece of British broadcasting history.
Check out the image galley below for a closer look at the new Television Centre plans and for further information, visit the Television Centre website.
Images courtesy of The Television Centre.